Color Guard
A page within Screaming Eagles Marching Band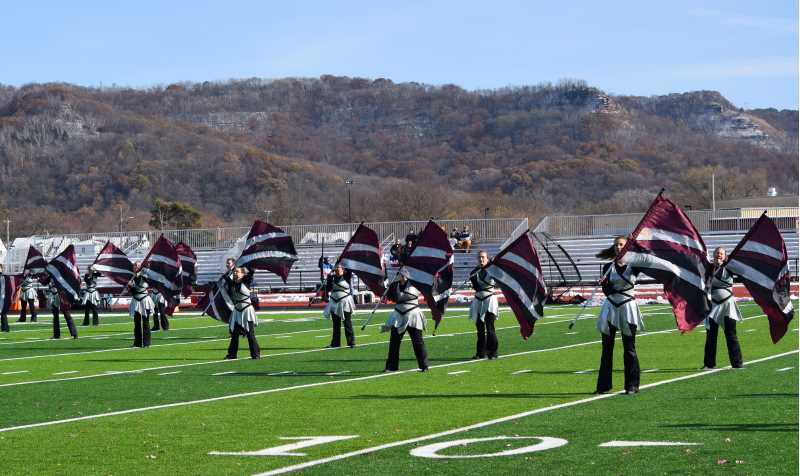 Colorguard performing a field show
The Screaming Eagles Color Guard combines the arts of marching, dance, and flag choreography to embody the music of the band and create a visually exciting and captivating performance. As a member of the guard you will employ the use of levels to accentuate dynamic changes, spin to the rhythms of the music, and toss to create a breathtaking impact point. You will feel the thrill of performing, the energy of the crowd, the reward of hard work, the sense of family within your section, and the sense of community within the band.
Never spun before? Fear not, the Screaming Eagles Color Guard accepts members of all experience levels! You will have the advantage of moving in a half week prior to the rest of the band (about two weeks before the rest of UW-La Crosse!) where you will learn the fundamentals behind color guard, basic moves, marching and dance techniques, as well as begin to learn the choreography for your show.

Want to make new friends? The Screaming Eagles Color Guard is a great way to have fun and meet new people before the school year even starts. Throughout the season there will be many opportunities for section bonding and interaction with the band. It's perfect for breaking up the monotony of classes and allows you to experience the art of expression.

For more information, contact one of the color guard section leaders.
Or you could also visit us on the color guard facebook page!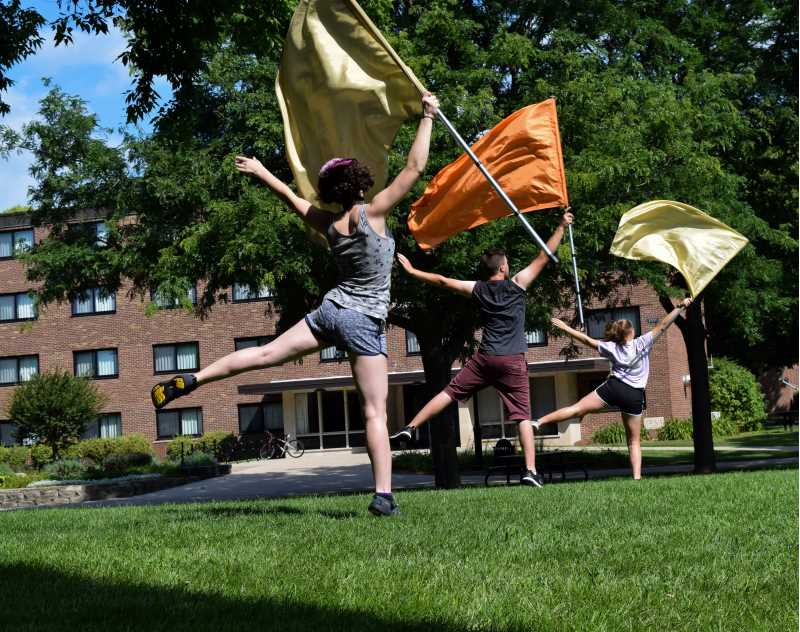 Colorguard practicing in CFA field