Sociology & Criminal Justice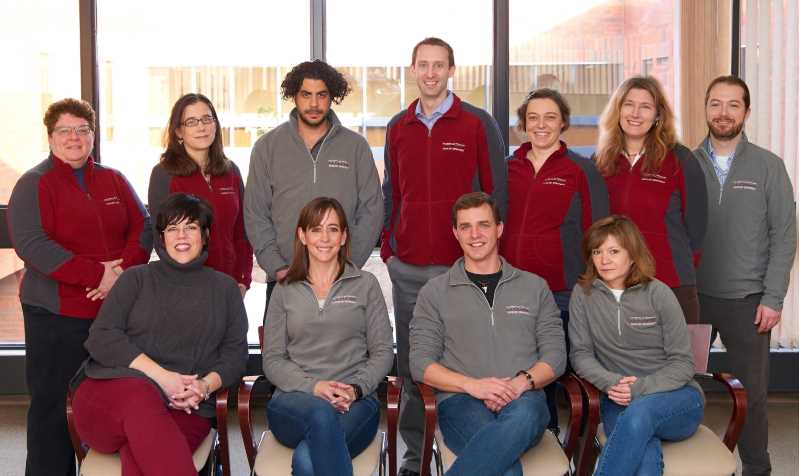 Sociology Dept February 2016
Sociology Department Faculty: Standing L-R: Kim Vogt, Julia McReynolds-Pérez, Peter Marina, Nick Bakken, Lisa Kruse, Dawn Norris, Adam Driscoll. Seated L-R: Laurie Cooper Stoll, Enilda Delgado, Tim Gongaware, Carol Miller.
The faculty and staff in the Department of Sociology & Criminal Justice encourage you to peruse our website. Many areas of student questions, concerns and interests are addressed on this site. However, please feel free to come and see us if you have any questions regarding sociology or criminal justice. The Department of Sociology & Criminal Justice prides itself on providing students with opportunities to learn and work with faculty in pursuit of educational goals.
The Sociology major at UWL provides students with the requisite research, theory and writing skills for the Bachelor's degree in Sociology, while additionally offering the opportunity to take a wide selection of elective courses. Opportunities to engage in undergraduate research and explore career paths through internships and volunteer activities are readily available.
The department also coordinates the interdisciplinary minor in criminal justice at UWL. See the degree requirements on our undergraduate minors page.
We look forward to hearing from you and having the chance to work together in exploring the diverse fields of criminal justice and sociology.
Do you have questions about how to declare a sociology major or minor or the criminal justice minor? Wonder who your advisor is? Want to know how to appeal a course grade? Check out the department's advising site. If you have additional questions about the Department of Sociology & Criminal Justice at UWL, please contact us.
Have questions? Please contact: