Sustainability & Environmental Studies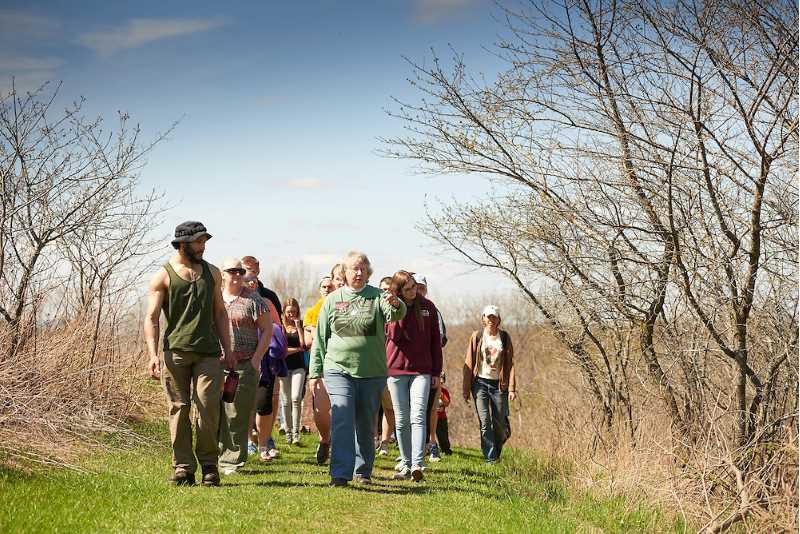 Sustainability and Environmental Studies Courses
Spring 2024
ENV 101: Introduction to Sustainability and Environmental Studies
This interdisciplinary, introductory seminar explores current environmental issues from a variety of perspectives (historical, social, and scientific) and disciplines (humanities, social sciences, and natural sciences). Attitudes toward the natural world and approaches to public and private decision-making are examined in terms of environmental justice issues. Field trips are taken to examine local and regional practices and issues. 
01 Richard Frost M/W 2:15-3:40
02 Richard Frost M/W 3:55-5:30
03 Alysa Remsburg T/Th 9:25-10:50
04 Alysa Remsburg T/Th 11:00-12:25
05 Margot Higgins INTERNET (2 sections)
---
ENV 303: Topics in Sustainability and Environmental Studies
Section 01: Topics in Sustainability and Environmental Studies: Environmental Cinema
Cinema has long shaped American culture and conversation. Films help us examine environmental fears and options. Films advocating for sustainability solutions leave viewers with important questions. How accurate are they? Do these films motivate anyone to make changes on behalf of the planet, or people, or both? What are the strengths and limitations of this art form? In this course we consider these questions through readings, discussion, research, and critical writing. We will watch drama, animated, or documentary films with sustainability themes each week.
Alysa Remsburg W 1:10-3:55
Section 02: Topics in Sustainability and Environmental Studies: Sustainability
What can we do as individuals and as a society to meet our own needs without harming future generations? This seminar course approaches sustainability as a way of asking better questions, drawing from many academic disciplines and practical experiences. Students will discuss environmental sustainability for multiple scales, including personal lifestyles, organizations, businesses, and public infrastructure systems.
Margot Higgins T 3:55-6:40
---
ENV 304: Topics in Environmental Justice
Section 01: Topics in Environmental Justice: Rural Livelihoods
This course examines the past, present, and the future of sustainable rural communities in the Upper-Midwest, through the framework of race, identity, and sense of place. Focusing on rural people that include indigenous leaders, farmers, miners, activists, and writers, this seminar aims to understand the origins and effects of environmental and social challenges in the region. We will also analyze the connections and divisions that rural people perceive and experience in relation to urban spaces. Interviewing rural residents in Wisconsin who are engaged in the dwindling tobacco industry, present maple syrup economy, and emerging cannabis production will be a part of our coursework.
Margot Higgins M 3:55-6:40
---
ENV 496: Environmental Studies Capstone
As a culmination of the sustainability and environmental studies minor, this course has two main purposes. The first is to take action locally on an environmental service learning project. Action in the community builds professional skills, offers networking, and solidifies student interests. The second purpose is to help students clarify personal and career goals that are based on their environmental philosophy. Hearing from recent graduates and professionals in environmental fields provides students with a wide variety of perspectives and ideas as they consider their future decisions. 
Alysa Remsburg F 9:55-11:50
Bio 307: Ecology
A study of interactions that determine the distribution and abundance of living organisms. The basic principles of ecology are presented in order to develop an understanding of the nature of these interactions at the individual, population and community levels of biological organization.
David Schumann M/W/F 2:15-3:30
Ross Vander Vorste M/W/F 11:00-11:50
---
Bio 476: Ecosystem Ecology
Ecosystems include the living and non-living components of an environmental system and have emergent properties that can only be understood by examining the system as a whole. This course will examine advanced ecological topics centered around the structure and function of aquatic and terrestrial ecosystems. Topics covered will include the development of the ecosystem concept, ecosystem succession, production/decomposition, energy transfer in food webs, and nutrient cycling. The course will consist of classroom lectures, problem sets, and reading/discussion of relevant literature. This course is taught largely at an undergraduate level. Graduate students will have additional course requirements/expectations.
David Schumann T/Th 12:40-2:05
---
GEO 101: Earth Environments
This course concentrates on understanding the earth's dynamic environments through the study of processes and physical and human interactions related to the lithosphere, hydrosphere and atmosphere. A scientific approach is used to examine fundamental concepts in earth and environmental science related to topics such as plate tectonics, landform development, atmospheric processes, global climate, and water resources, in order to provide an understanding of how the earth system functions and the human role in these phenomena. Lect. 3, Lab 2.
Lecture:
Colin Belby T/Th 9:25-10:50
Joan Bunbury M/W/F 9:55-10:50
Jeffery Kueny T/Th 11:00-12:25
M/W/F 8:50-9:45
Lab:
Cynthia Berlin W 8:50-11:50
Shrobona Karkun Sen W 11:00-1:00
W 1:10-3:10
M 1:10-3:10
Joan Bunbury T 8:50-10:50
T 11:00-1:00
Jeffery Kueny Th 8:50-10:50
Th 1:10-3:10
---
GEO 211: Global Climate Change
This course serves as an introduction to causes of natural and human-induced climate change, and the current and future impacts of climate change on environmental systems and society. Actions that could be taken by governments, industry, non-profit organizations, and individuals to mitigate the magnitude and effects of climate change will be addressed. The course will investigate social, cultural, and political aspects associated with climate change policy, including how vulnerability, resilience, and adaptability to a changing climate vary across the globe.
Cynthia Berlin T/Th 9:25-10:50
Internet
---
GEO 222: Earth Surface Processes and Landforms
An introduction to the earth surface processes that are dominant in forming various types of landforms. Spatial variations in landforms are studied both at the local scale and as the outcome of large-scale global processes. Lect. 3, Lab 2.
Lecture:
Colin Belby T/Th 3:55-5:20
Lab:
Colin Belby F 8:50-10:50
---
GEO 428: Past Environmental Change
An overview of the study of environmental change during the Quaternary. Approaches used to understand past climatic conditions and effects on terrestrial and marine ecosystems at global, regional and local scales will be explored, as will physical, geochemical and biological methods associated with continuous and depositional environments. This course is taught largely at an undergraduate level. Graduate students will have additional course requirements/expectations.
Joan Bunbury M/W 2:15-3:40
*Combined section class
---
MIC 350: Bacterial Diversity
A survey of the bacteria. Lectures will cover bacterial classification and the structure, physiology, ecology, and applications of various groups of bacteria. Special emphasis will be on the more unique species and those of industrial, ecological and environmental importance. The laboratory will involve enrichment and isolation procedures for selective groups of bacteria. Lect. 2, Lab 3.
Lecture:
Botina Bratina T/Th 9:55-10:50
Lab:
Botina Bratina F 8:50-11:50
GEO 200: Conservation of Global Environments
Introduction to natural resources, resource management, environmental and land use ethics, environmental impacts of resource utilization and strategies to resolve environmental conflicts. Course examines the relationships between society and the environment from the global to the local scale.
Brain Pompeii T/Th 12:40-2:05
T/Th 2:15-3:40
Daniel Sambu M/W/F 9:55-10:50
TBA Internet
Jeffery Kueny M/W/F 1:10-2:05
---
GEO 321: Sustainable Development and Conservation
This course is designed to engage students in critical thinking with regard to how the current momentum in environmental conservation is shaping global development practices. The dual and seemingly conflicting mandates of conservation and development are examined not only through theory but also case studies from different parts of the world.
Daniel Sambu M/W/F 7:45-8:40
*Combined section class
---
PH 335: Environmental Health
This course will examine the interdisciplinary and global impacts of human-environment relationships. Emphasis is placed on the critical nature of our understanding these relationships in order to improve ecosystem health, human health and well-being, global economics and sustainability. Politics, economics, science, technology, human behavior (both individual and collective), history, ethics, and the media are examined for the purpose of improving the quality of life for all people through the creation of a sustainable global society. The science, methods and processes of environmental health will be considered. The role of environmental health in public and population health will be examined. Prerequisite: admission to the public health and community health education major or an environmental studies minor. 
Emily Whitney T/Th 12:40-2:05
---
REC 306: Environmental Ethics, Outdoor Recreation, and Natural Resources
This course provides an overview of the natural resources used for outdoor recreational pursuits, an analysis of leisure activities dependent upon natural resources, a presentation of the issues associated with recreational land use and an introduction to environmental awareness and outdoor ethics. Recreation and natural resources at the national, state, local and private levels will be addressed with emphasis on the understanding of how outdoor recreation affects and is affected by natural resources.
Laurlyn Harmon T/Th 9:25-10:50
---
REC 405: Sustainable Tourism Development
This course will examine sustainable theories, policies, and practices in tourism. Students will learn about tourism planning and development from a sustainable tourism perspective. This course is taught largely at an undergraduate level. Graduate students will have additional course requirements/expectations.
Daniel Plunkett T 2:15-3:40
*Combined section class
---
SOC 311: Rural and Urban Communities
Basic sociological concepts and principles are applied to understand social life within rural and urban communities. Focus will be on the political economy, the culture, and social problems of people as they live in different types of communities.
Carol Miller M/W 3:55-5:20
---
SOC 332: Environmental Justice
Environmental Justice has two distinct meanings. The first refers to the study of how and why environmental problems are experienced differently according to race, gender, class, and nationality. The second describes a social movement that works to fight unequal access to clean, healthy environments and the services that they provide. This course will focus on both aspects of environmental justice, examining the social dynamics that lead to environmental harms being distributed unequally among different communities and nations as well as the role of the environmental justice movement in fighting environment inequalities and injustices.
Adam Driscoll M/W/F 11:00-11:55
HIS 317: American Environmental History
This course studies human societies and their changing relationships with their physical and natural surroundings. The focus is on the environmental history of North America from pre-Columbian times to the present. Topics explored may include the Columbian exchange, evolving concepts of humanity's relationship to nature, the development of a market economy, science and technology, government roles in conservation and preservation, and the recent emergence of an environmental movement.
James Longhurst M/W 2:15-3:40
*If you would like ENG 200: Modern Literature and the Animal Mind course to count for the Humanities elective, just email Dr. Kelly Sultzbach: ksultzbach@uwlax.edu
---
PHL 341: Environmental Ethics
This course is an examination of the moral status of the natural environment. Theories including classical normative philosophy (e.g., virtue theory), ecocentrism, deep ecology, and eco-feminism are discussed. Topics surrounding animal rights, environmental justice, and the importance of biodiversity are considered. Throughout the course, students reflect upon what it means to have an appropriate relationship with the environment.
Samuel Cocks T/Th 9:25-10:50
*If you would like ENG 200: Modern Literature and the Animal Mind course to count for the Humanities elective, just email Dr. Kelly Sultzbach: ksultzbach@uwlax.edu