Sustainability & Environmental Studies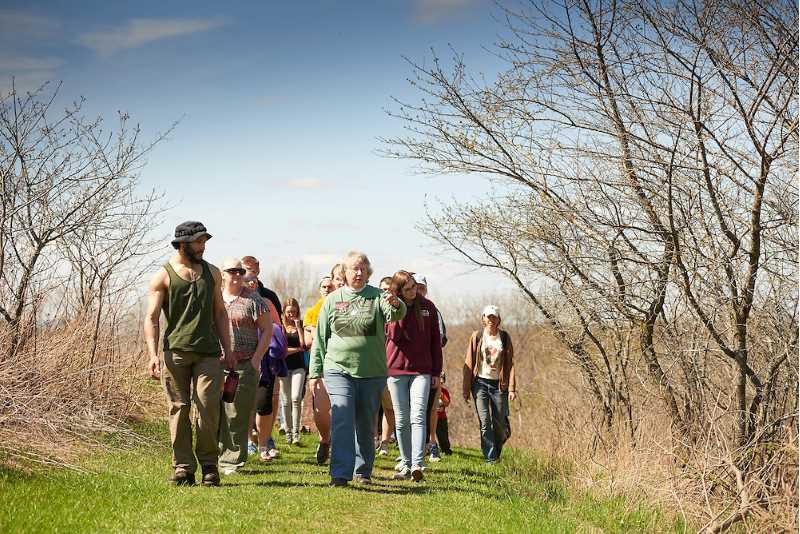 Sustainability and Environmental Studies Internships
Ready to build your resume? Working for an employer or organization off-campus (either paid or unpaid) gives you critical on-the-job skills, connections, and the opportunity to try out a type of job for a short time. Internships are by far the best way to make your resume more competitive.
Lots of flexibility is possible within the ENV-450 internship credit option. Earn one course credit per 40 hours of work, typically up to 3 credits (120 hours of work). Sign up for summer or any semester - just make sure to register for the credit before completing the work.
Dr. Alysa Remsburg (4106 Centennial Hall or aremsburg@uwlax.edu) serves as the faculty advisor for Sustainability and Environmental Studies internships.
Internship Process
Here's the process:
Find an organization or employer who will direct your work. Talk with potential mentors about your goals and skills, your availability, and ask how you could be helpful to the organization. Some students find their internships posted on the Career Services page, the Sustainable Agriculture website, www.indeed.com or the Sustain UWL Facebook page, but many times students just ask about opportunities at an organization of interest. Listed below are examples of previous student internships. Please also look into the Prairie Springs unpaid internship grant. A meeting with Alysa Remsburg could help you consider options in the La Crosse area.
Submit your internship plan to Alysa Remsburg using this Internship Approval Form. Please save a copy of your completed form, since you will use it when writing the final essay.
Register for credits in the Career Services office by meeting with Karen Durnin in 1209 Centennial Hall. The hours are 7:45 a.m. - noon and 1:00 p.m. - 3:30 p.m. daily. No appointment is needed.
Turn in two work progress reports through the Career Service's Handshake system.
After completing your work hours, turn in a 2-3 page reflection paper on:

Lessons from the internship
Assessment of how well you met each of your stated learning goals in number 6 of the ENV Internship Pre-approval form

Meet with Alysa Remsburg in a practice interview format to explain what you gained from the internship experience. This interview could be conducted before or after submitting your final reflection paper, which will include much of the same things you discuss in the interview.
The following organizations have worked with Sustainability and Environmental Studies student interns recently or expressed interest in having student interns. Feel free to pursue options at a completely different type of organization too.
Chartwells (La Crosse)
Clean Wisconsin (Madison)
Clearwater Farm (Onalaska)
Coulee Region Ecoscapes (La Crosse)
Dairyland Power (La Crosse)
Deep Roots Farm (La Crosse)
Faville Grove Sanctuary, Madison Audubon
GROW La Crosse
Gundersen (La Crosse)
Echo Valley Farm (Ontario, WI)
Hillview Urban Agricultural Center (La Crosse)
La Crosse County Solid Waste Department
Minnesota Zoo
Mississippi Valley Conservancy (La Crosse)
Prairie Restorations (Lewiston, MN)
Stand for Salmon (Alaska)
Sustainable La Crosse Commission
US Fish & Wildlife Service (Brice Prairie Visitor Center, Genoa Hatchery)
Western Technical College (La Crosse)
Wiscorps (La Crosse and beyond)
Xcel Energy (La Crosse)