Sustainability & Environmental Studies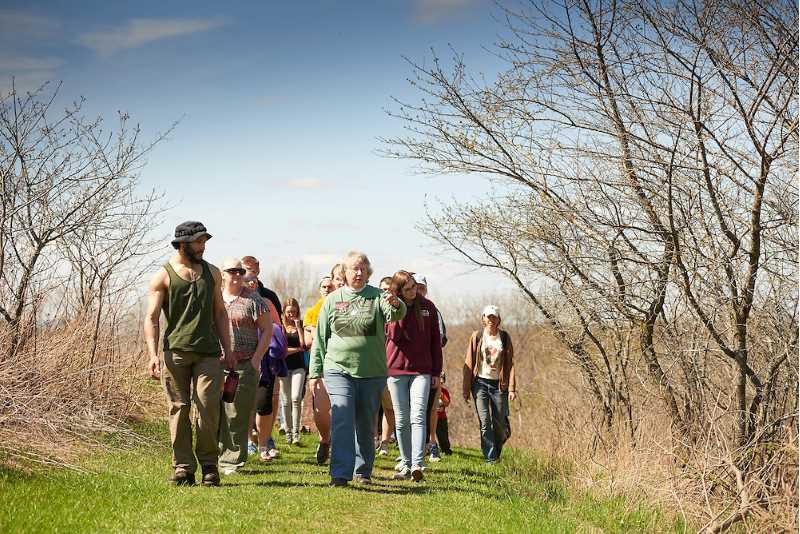 Jennifer Klein, Alder Yu, Nabamita Dutta, Alysa Remsburg, Tesia Marshik and Adam Driscoll
Jennifer Klein and Alder Yu, both Biology; Nabamita Dutta, Economics; Alysa Remsburg, Environmental Studies; Tesia Marshik, Psychology; and Adam Driscoll, Sociology & Criminal Justice; co-authored the article "New frontiers in student evaluations of teaching: university efforts to design and test a new instrument for student feedback" in Assessment & Evaluation in Higher Education published on April 5 by Taylor and Francis Online. This article summarizes the efforts put forth by the Ad-Hoc SEI committee with exploring the problematic use of SEIs on campus, selecting and modifying an alternative tool (the soon to be adopted LENS system), and conducting some early findings regarding its efficacy.
Submitted on: April 11
Alysa Remsburg
Alysa Remsburg, Environmental Studies, served as Co-Director of Solar on La Crosse Schools, which received the 2021 Inspiring Sustainability Award from the La Crosse Sustainability Institute. Dr. Remsburg is one of three founding members of Solar on La Crosse Schools, which raises money to put solar panels on schools and provides teachers with solar energy lesson plans.
Submitted on: Feb. 11, 2022
Margot Higgins
Margot Higgins, Environmental Studies, authored the article "Embodied Learning--By Way of a Bicycle" in 4th in a series "History En Velo" published on Sept. 29, 2021 by NiCHE: Network in Canadian History & Environment.
Submitted on: Feb. 10, 2022
Ashley Edwards, Margot Higgins, Hongying Xu, Grace Deason and Benjamin Golden
Ashley Edwards, Communication Studies; Margot Higgins, Environmental Studies; Hongying Xu, Global Cultures & Languages; Grace Deason, Psychology; and Benjamin Golden, Theatre Arts; received a CASSH Small Grant. They have been awarded a CASSH equity gap grant for "Effective Dissemination of the CASSH R&R Committee's Report." The goal of this project is to disseminate information from the CASSH Recruitment & Retention Committee Report in a way that maximizes its impact on recruitment and retention of diverse faculty, staff, and students in CASSH. Their grant allows them to pay an undergraduate student artist to create a series of infographics that will convey the information from the report in an interpretable and engaging manner.
Submitted on: Mar. 4, 2020
Margot Higgins
Margot Higgins, Environmental Studies served as Co-Organizer of "Stories from the Flood, a Reflection of Resilience." The Driftless Writing Center, its partners, storytellers, and members of the public gathered in La Farge, Wisconsin on Nov. 7th to share stories and discuss the challenges we face from recurrent flooding. A bound booklet of narrative excerpts and images collected during the Stories from the Flood project was available to attendees.
Submitted on: Nov. 25, 2019