Children's Motor Development program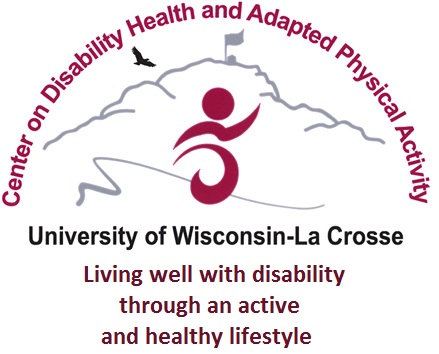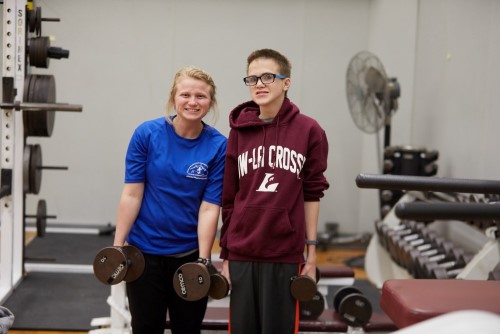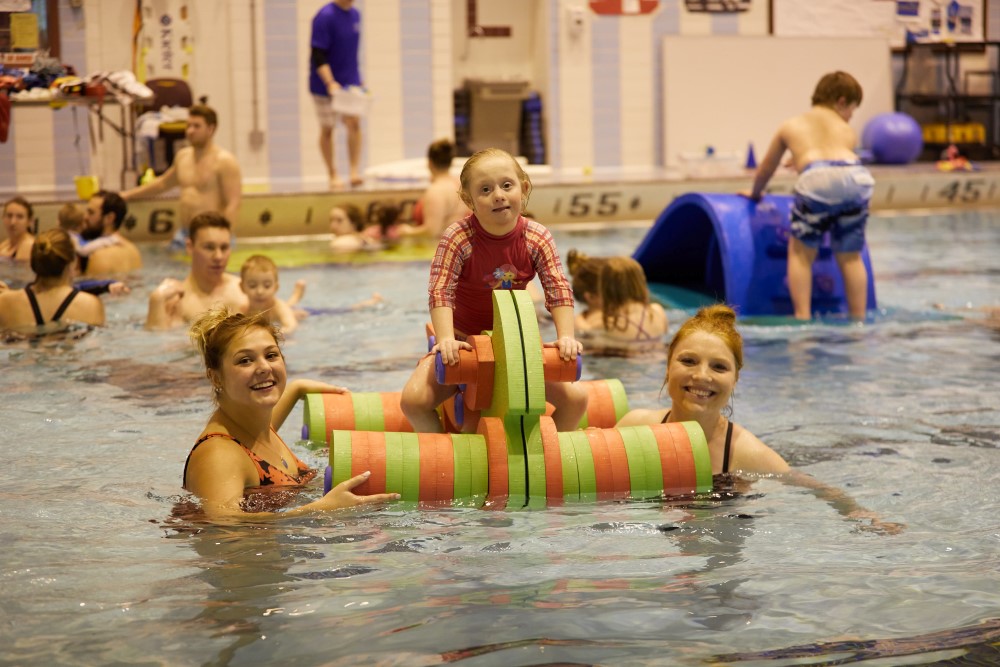 The Motor Development Program (MDP) provides individualized instruction in the areas of aquatics, health-related physical fitness, gross motor skill development, sport skills, and physical recreation skills to approximately 35 children and youth with disabilities, ages 3-21. Through 1:1 and small group instruction, trained college student staff members implement focused lessons to achieve participant goals. Where appropriate, instructional programming may consider social, behavioral, and functional needs.
The MDP is scheduled in conjunction with the UW-La Crosse academic calendar. Approximately 11, two-hour sessions are held in the Fall and Spring semesters in Mitchell Hall. The MDP takes place on Thursdays from 5:30-7:30 p.m.
Program Time and Day
Pool time practice
Approximately 11 MDP sessions are held each semester.
Fall & Spring Semesters: Thursdays, 5:30-7:30 pm
Cost
$110 each semester.
Location
All sessions meet in Mitchell Hall on the UWL campus.
Fall 2021 Session dates: September 16-Dec 9.
No Program on Oct 28 and Nov 25.
APPLICATION
Follow the steps below to apply:
Fill out the Enrollment Form, the Emergency Release and Photo Release (pages 1-6) and return them to the Center on Disability Health & Adapted Physical Activity.
Sign the Authorization for Release of Confidential School Information and forward the release and the form to the prospective participant's teacher or other appropriate school personnel. (pages 7-8)
Sign the Authorization for Release of Medical Information and forward the release and the form to the prospective participant's appropriate physician. (pages 9-10)
Forms can be mailed to our Center at the following address:
Center on Disability Health and Adapted Physical Activity
1725 State St
108 Mitchell Hall
La Crosse, WI 54601
Email Heidi Beddoes, our Program Assistant at hbeddoes@uwlax.edu.
Upon receipt of all completed information, and if space is available for new participants, we will e-mail or phone you about acceptance. If space is not available, we will place the prospective participant on our waiting list.
For Student Volunteers
If you would like to volunteer with the Motor Development Program, please complete an application and return it to Heidi in 108 Mitchell Hall. All volunteers must pass a background check.
MDP and Adult Fitness Volunteer Application.pdf
If you have questions, contact the program assistant, Heidi, at the Center office at 608.785.8690 or email at hbeddoes@uwlax.edu. Office hours are:
Tuesday 8:00 A.M. to 3:30 P.M.
Wednesday 8:00 A.M. to 11:00 A.M.
Thursday 8:00 A.M. to 3:30 P.M.
Friday 8:00 A.M. to 11:00 A.M.