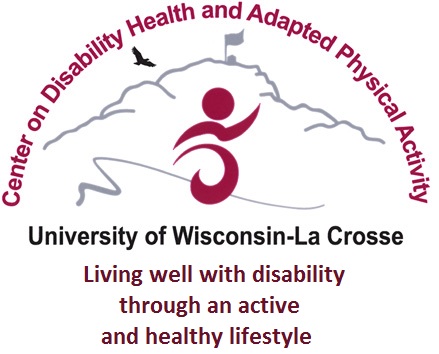 Welcome to the Center on Disability Health and Adapted Physical Activity (Center). The Center consists of a wide array of on campus and community-based programs offered through the Department of Exercise and Sport Science within the College of Science and Health. Since its inception over 30 years ago, the Center has established itself as a vital link between University and the La Crosse region.
The primary mission of the Center is to conduct a variety of quality physical activity/education programs serving children, youth, and adults with disabilities. Individualized instruction in specific physical activities is provided to persons who may not be able to safely or successfully participate in programs available in the general community.
The Center also serves as an interdisciplinary professional preparation site for preservice teaching majors from physical education, adapted physical education, and other academic areas, such as physical therapy, occupational therapy, therapeutic recreation, and exercise science. The Center encourages and pursues links between program staff and other professional personnel/constituencies for collaborative efforts necessary to improve the physical, cognitive, and affective abilities of persons with disabilities.
For further information about our programs and to access application forms, please click on the appropriate links below or contact the Center on Disability Health and Adapted Physical Activity at 608.785.8690 or email: hbeddoes@uwlax.edu.
Center Sponsored Programs