The River Studies Center (RSC), created in 1972, is a non-curricular unit focusing on research and informational programs pertinent to the Upper Mississippi River and its related resources. These activities are performed in the spirit and letter of the Select Mission of the University of Wisconsin-La Crosse that states "The University shall support studies related to the environment, culture, heritage, institutions and economy of La Crosse and the surrounding Upper Mississippi Valley region." During the past 46 years, the RSC has expanded its research program to other aquatic resources, including rivers, streams, lakes, and wetlands across Wisconsin, the Upper Midwest, and the Nation.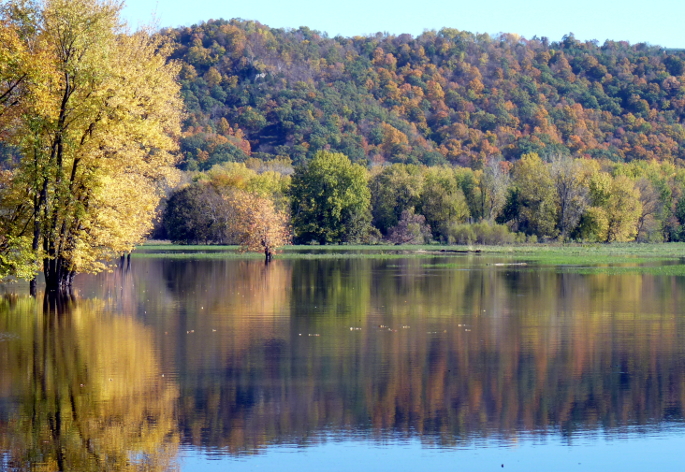 Mission Statement
The University of Wisconsin – La Crosse River Studies Center's mission is to facilitate and support scholarship, creative endeavors, and outreach pertinent to the Upper Mississippi River, other inland water bodies, and their connected ecosystems across the Nation.
Vision Statement
The Mississippi River is our Nation's principal waterway. It and other inland aquatic systems provide critical ecosystem services but are frequently stressed as a result of human modification. The River Studies Center is an interdisciplinary group that provides leadership to understand, sustain, restore, and improve awareness of these valuable ecosystems. An essential component of these endeavors will be to prepare current and future aquatic scientists and scholars by creating experiential learning opportunities.