Posted 9 a.m. Wednesday, Jan. 19, 2022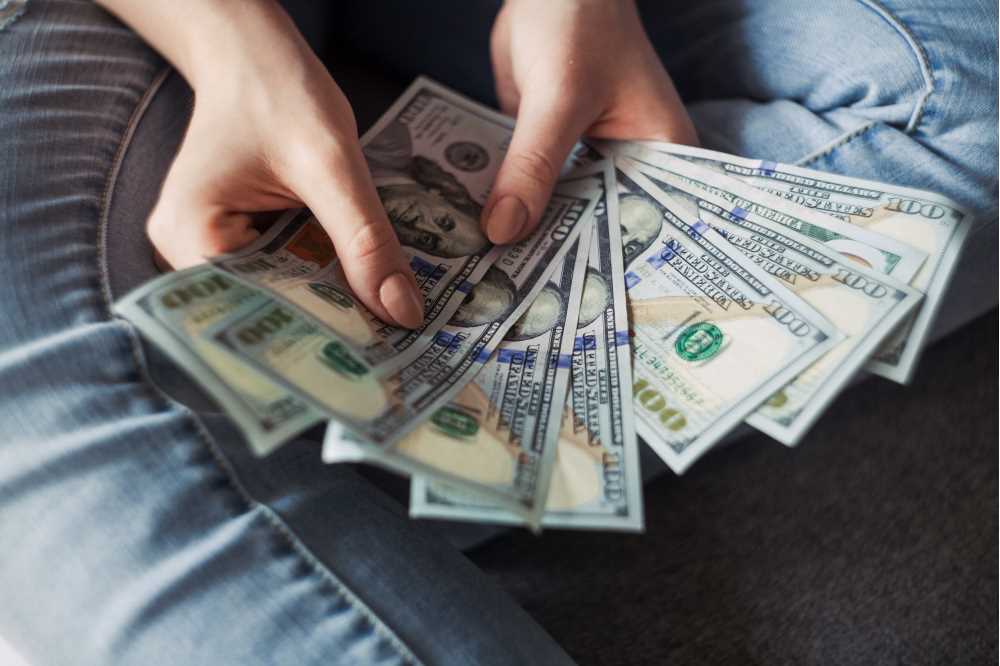 12 tips to fulfill your New Year's resolution to save more
College is a big investment. If you're wondering how you'll afford it, the UW-La Crosse financial literacy program, It Make$ Cents!, has some tips for you.
Whether college is just around the corner or you've already started taking classes, there is no time like the present to pick up good saving and spending habits.
1. Set up a bank account if you don't have one.
If you have started to save money, put it into a bank account. You are less tempted to spend money when it's out of sight, and it's a safer way to store your money. See this guide from thebalance.com for how to set up a bank account. Explore what banks are on or near campus. UWL has a UW Credit Union inside the Student Union.
2. Set clear goals on how much you need to save.
It is easier to achieve a goal when you have a clear idea of what it is. Look up the cost of college and consider additional expenses such as housing and food. Most colleges have tools to estimate your expenses for a semester or year such as UWL's cost estimate page. To help make big financial goals more manageable, use a savings calculator to figure out how much you need to save in the short term to meet that long-range goal. Keep in mind that you may be able to reach your saving goal faster by also applying for financial aid such as loans, grants and scholarships. Read more on these below.
3. Track your expenses.
Keep track of one-to-two months worth of income and expenses. How much are you bringing in and where does it go? Separate these expenses into categories such as food, entertainment, utilities, transportation, and more. Sometimes you are spending more than you realized on things that aren't important to you or your goals. Consider automatic withdrawals for subscriptions you are not actively using.
4. Create a budget.
Where do you want to put your money – in the long-term, mid-term and short term? Creating a budget helps you fill these buckets by allocating the money you make. A budget makes it clear what you can and cannot afford, and helps you manage unexpected expenses. Some universities have resources on campus to help students plan their budget. UW-La Crosse students can schedule a consultation with a peer mentor in the IT Make$ Cents office to get help with this financial question and others.
5. Apply for scholarships.
Scholarships come in all sizes and from a variety of sources. You might be surprised to find your local dentist or fast food restaurant offers a scholarship for students pursuing college. Ask employers, family friends, community professionals, and school advisors about these opportunities and apply to as many as you can. Scholarships are not just for those with the best academic record. Your life experiences and goals can also play a big role in earning these rewards for hundreds or thousands of dollars. You can apply to scholarships before and during college. See these tips on how to search and apply for scholarships.
6. Fill out the FAFSA.
You may be wondering: What is the FAFSA? If you fill out a form, called the Free Application for Federal Student Aid (FAFSA), you may not have to pay for all of your college expenses on your own. The FAFSA is used to decide how much of your education you'll need to cover and how much could be covered by grants, loans or funding from the institution you are attending. Incoming college students and current college students should file the FAFSA each year as soon as the application opens on Oct. 1. Completing the form tells a college that you are interested in receiving financial aid. The earlier you apply, the more aid is available. Learn more about how and when to fill out the FAFSA.
7. Rebuild your credit if it's bad.
Your credit is your payment record for bills or loans. If you fail to make your payments on time or at all, your credit will suffer. But credit can always be rebuilt and having better credit, means a better chance of being approved for loans and getting lower interest rates. Learn how you can calculate and improve your credit.
8. Use community resources.
If you cannot afford food or clothing or supplies, ask about and search fore community resources to assist with these needs. Those in the La Crosse area will find many services that can help such as La Crosse area food an nutrition resources; The Campus Thread, which offers free clothing to anyone; and the Eagles helping Eagles program, which provides donated new/gently used household goods, furniture, and school related supplies to students in need.
9. Know what you owe.
Don't go through college not knowing how much student debt you've accumulated. Understanding what you need to pay back, can help you set goals and get debt under control.
10. Consider internships or part time work.
Incoming students may decide that a part-time job is too much to take on during their first year. But, as you continue college, you may feel more comfortable working during school. Look for a part-time job or combine your education and savings goals by pursuing an internship in your field of study. UWL students can visit UWL Academic Advising & Career Services to learn about these opportunities and Handshake, the online job board for finding internships, part-time jobs, on-campus jobs, and full-time employment. UW-La Crosse will have a 2022 Spring Career & Internship Fair from 10-2 p.m. Wednesday, Feb. 23, and a Summer and Part Time Job Fair from 10-2 p.m., Wednesday, March 30. Students can also learn about internships by attending the Internship Showcase, from 4:30-6 p.m. Tuesday, Feb. 22, in the Bluffs, Student Union. The event includes poster presentations from interns, a great way to see the wide range of experiences students have.
11. Look for free entertainment.
There are plenty of ways to have fun for free! Go for a walk with a friend, play a game of scrabble or enjoy a movie night at home. Once in college, your university likely has plenty of free entertainment options for students. UW-La Crosse has CAB, or Campus Activities Board that is charged with organizing events for students. The campus events page is full of events, and the university has more than 200 student organizations to explore. The Student Union Information Center has items for check out and the Entertainment Cafe has an arsenal of games for use within that space.
12. Ask for help with financial questions.
If you are new to managing your finances, you are not alone. Ask university staff about financial advising available for students. UWL students can reach out to the It Make$ Cents staff. There are no "silly" financial questions. Set up a time to ask an IMC peer mentor all of your financial questions.