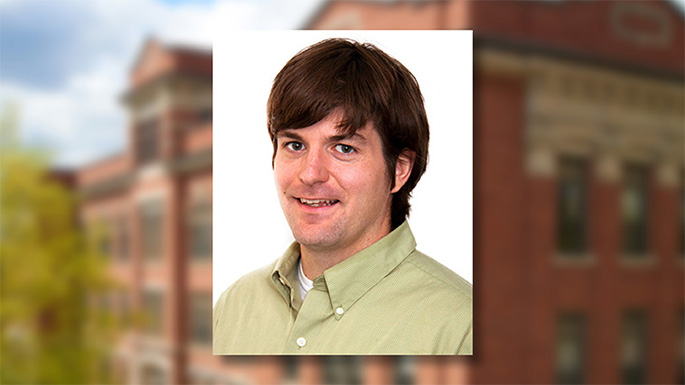 UWL economist earns $400,000 grant to hold workshops, public lectures and more in the field of economics
October 24, 2016
The Search for Economic Justice
Please join us for the opening reception of a new exhibition featuring the photographs and writings of UWL faculty involved in the new multidisciplinary/interdisciplinary, general education course, Search for Economic Justice. The exhibit brings together Archaeology/Anthropology, Economics, English, Modern Languages, Philosophy, Political Science, and Women's Gender and Sexuality Studies. Thorugh the lens of photography, viewers will encounter depictions of various aspects of economic justice in photos, while simultaneously posed different questions pertaining to these depictions, prompting reflection and dialogue about economics and the human side of economic inequality.
The exhibit runs from October 1, 2016 to November 11, 2016.
This exhibition is made possible by the UWL Foundation Small Grants program and organized by Christine Hippert, Archaeology/Anthropology, Nabamita Dutta, Economics; and Marc Manke, Murphy Library.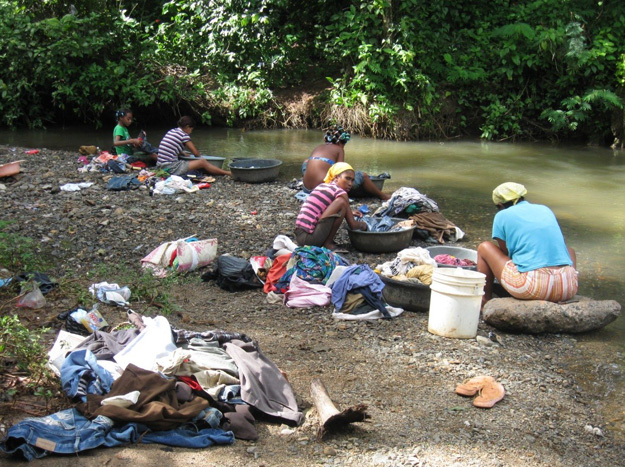 Betsy Knowles, Economics, one of six UWL faculty members selected for the 2016 Eagle Teaching Excellence Award.
"Positive partnering: UW-La Crosse students analyze labor market for area businesses" (November 12, 2015)
Study: Affordable Care Act increasing colonoscopy numbers (December 9. 2015)
UWL partnerships benefit community (April, 16, 2015)
Hear local stories of international women (March 5, 2015)
How will right-to-work impact Wisconsin's economy? (February 24, 2015)
Michael Haupert: College grads boost economy (February 15, 2015)
CBA Freshman Meet & Greet
Tuseday, October 4, 2016
Watch for more details
This event was created to help the CBA freshman get acquainted with other CBA freshman, CBA student organizations and CBA faculty. For more details see the 2015 CBA Freshman Meet & Greet Flyer
Friday, May 4, 2017 - 3:30 PM
203 Wimberly Hall
Melissa Thomasson
Friday, April 28, 2017 9:30-11:00 AM
Great Hall Cleary
Russel Sobel, Professor of Economics & Entrepreneurship in the School of Business at The Citadel, and a Visiting Fellow at the South Carolina Policy Council.
Presenting: "Entrepreneurship, Economic Freedom, and Prosperity"
Friday, April 28, 2017 3:30 PM
203 Wimberly Hall
Jari Eloranta
Friday, March 24, 2017 - 3:30PM
203 Wimberly Hall
Ming Tsang
Friday, Februray 17, 2017 - 3:30 PM
203 Wimberly Hall
Andrew Young
Friday, November 4, 2016
203 Wimberly Hall
Tonmony Islam, Assistant Professor of Economics at Elon University
Thursday, October 27, 2016 – 7:00 p.m.
1309 Centennial Hall
Bryan Caplan
Professor of Economics at George Mason University and blogger for EconLog
Friday, October 14, 2016 - 3:30 p.m.
203 Wimberly Hall
Rod Fort
Professor, Sport Management at University of Michigan and Co-Director, Michigan Center for Sport Management
PRESENTING: "Monetary Cost of Concussion: The Case of Major League Baseball Players."
Tuesday, September 20, 2016 – 7:00 p.m.
1309 Centennial Hall
Joel Foster
Grassroots Leadership Academy
PRESENTING:"The Power of Economic Freedom" :A discussion of the Economic Freedom Index, what it is, and how activists can use it to measure the current economic freedom of the United States.
2016 Scholarship Awards
David M. Cole Award in Economics ( $2,000 each)
Quincey Anderson
Zachary Cowell
Rose Franke
Andrew Schroeder
Laura and Joe Bowers Memorial Scholarship ( $625 )
James Prudhome Scholarship in Economics ( $ 5000 )
Maurice and Elizabeth Graff Scholarships -- Economics ( $2,000 )
Students in upper-level economics classes will present their final projects in poster sessions. There will also be one keynote research presentation by one of our honors students.