Application procedures
Applications are accepted to DES and SPE programs via an online survey during the first 3 weeks of the Fall and Spring semesters. An admissions committee will meet to review applications and determine who will be accepted to the program.
Admissions Criteria*
In addition to meeting the application criteria for the major (MC-EA or STEP), students must upload the following items into the electronic application to SPE:
Applications received without these documents are considered incomplete and will not be considered.
NOTE:
Applications will not be accepted after 4:00 PM on the Friday of the third week of the Fall or Spring semester.
Incomplete applications will not be considered.
A confirmation email will be sent to applicants when they successfully complete their application survey.
Admission decisions will be sent to the applicants via e-mail by Friday of the eighth week of the semester.
Any applicant who changes from the SPE minor must reapply for admission. Readmission will be based on current admission criteria.
*The WI Department of Public Instruction (DPI) requires that candidates for admission to a teacher education, administration, or pupil services program successfully pass a criminal background check (CBC) as one criterion for admission. By applying for admission to one of these programs, candidates agree to provide the necessary personal information to UWL in order to initiate their CBC, and to complete their portion of the process prior to the deadline specified in their admission letter. Teacher candidates are responsible for all costs associated with their criminal background check(s). Admission decisions by programs are contingent upon CBC clearance by the UWL Office of Field Experience.
Request for an Admission Waiver
Applicants who have significant extenuating circumstances that prevent them from meeting the GPA admission criterion may apply for an admission waiver – see the undergraduate catalog for more details on applying for an admission waiver. Candidates requesting a waiver must write a letter supporting their likely success in the program. Candidates are encouraged to address the following points as part of their letter:
What factors contributed to your current cumulative GPA?
What supports did you seek out to help you improve your coursework?
Why do you desire to become a teacher?
What are some personal qualities or experiences you would bring to the classroom that we might not find with other applicants?
Questions?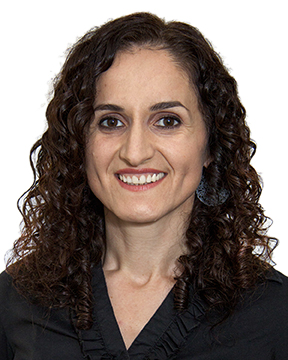 Lema Kabashi
Profile
of Lema Kabashi
Office hours
Associate Professor
300B Morris Hall
lkabashi@uwlax.edu
608.785.8143
Specialty areas:
Autism Spectrum Disorder (ASD)
Video-Based Instruction

Single Subject Research Design

Multiple Baseline Design

Across Behaviors, Across Participants, Across Settings​

A-B- and A-B-A-B Design

Parallel Design

Computer Skills

Microsoft Word/Excel/Powerpoint​

Learning Management Systems

Technology

Animoto​, VoiceThread, EdPuzzle, Google Drive/Site, Populr, TodaysMeet, Padlet, Wix, Skype, Camtasia, Jing, Screencast, YouTube Channel, PowToon, Pear Deck, Glogster, iMovie
Lema Kabashi's office hours