Middle Childhood-Early Adolescence (MC-EA Certification) Program
MC-EA is a teacher education program for developmental range 6 through 12/13. Students pursuing this major may earn an MC-EA certification. This program is housed in the Department of Educational Studies which is itself housed within School of Education (SOE). MC-EA majors must complete a certifiable minor.
Students are encouraged to declare their education major as soon as they realize they want to be an educator, typically, but not necessarily, in their first year at UW-La Crosse. Once an education major is declared, students are assigned to a specific academic advisor in their chosen major. Though students may declare MC-EA as their major at any time after enrollment at UW-La Crosse, students must apply to be accepted into any teacher education program. In addition to coursework, students must complete the portfolio and content test requirements. The Eligibility Criteria and a link to the online application are available on the Admission requirements page.
Certifiable minors
Contact information MC-EA Program Director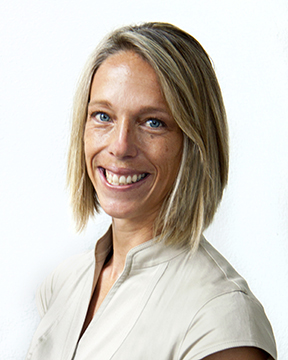 Leslie Rogers
Profile
of Leslie Rogers
Meet with me
Office hours
Assistant Professor
325B Morris Hall
lrogers@uwlax.edu
608.785.8142
Specialty areas:
High Incidence Special Education, Parent-Teacher Relationships, Formative Assessments, and Self-Regulation
A student taking Dr. Rogers' SPE 440 shared the following,
"People always ask me why I want to be a special educator. I'm quick to respond with, "I love to be around kids and I have an uncle who has down syndrome, whom I also love to be around, so I just thought I'd combine the two." However, I never really thought about the skills I actually need to practice in order to meet the needs of children with disabilities, until I stepped into SPE 440. Excited I walked in, and excited I walked out, but never did I think about what actually happens behind the scenes of a child's development in the special education program. I walked in thinking that we were going to learn about specific disabilities and how to treat them, but instead it was a class more meaningful than most classes I've had thus far. We learned about many strategies we can use when going through an IEP meeting to make it the most beneficial for the teachers, the parents and the student. We interacted with many people via telephone or Skype, and discussed effective ways we can help children advocate for themselves in their lives. We went through IEP's and the legal rights children have when they receive special education. To say the least, we covered many topics, but the most important skill we discussed was the importance of collaboration and communication between teachers and parents when meeting the basic needs of a child."
Leslie Rogers's office hours
Monday
7:30 a.m. to 10:30 a.m.
or by appointment