The Special Education Program prepares teacher education candidates to earn a Cross-Categorical Special Education certification (#801). Teacher candidates choose an emphasis area within the field of Cognitive Disabilities (CD), Emotional Behavior Disorders (EBD) or Specific Learning Disabilities (SLD). Certification courses generally follow a fall-only or spring-only course delivery model at the undergraduate level. Candidates may choose between two developmental ranges: Middle Childhood-Early Adolescence (MC-EA)(ages 6-13 years) or Early Adolescence-Adolescence (EA-A)(ages 11-21 years). All candidates must apply for admission to the Special Education Program separately from other teacher education programs.
The Special Education Program is comprised of the following program tracks:
undergraduate degree-seeking certification minor

undergraduate non-degree-seeking (

add-on

) certification sequence NOTE: Federal financial aid is not available for students pursuing an add-on teaching certification. Private educational loan opportunities are also limited for non-degree seeking students.
Testimonial from former student, Katie McGuire
I would not be where I am today if it weren't for the great teachers I have had here at UWL. I have learned so much these past four and a half years. ...Because of the passion you put into your classes it made me realize that this is what I enjoy doing. You showed me the importance that special education teachers make in every students life and made me love doing it.... Thank you again for all you have done for me! I couldn't have got this far without you!
Katie McGuire
Contact information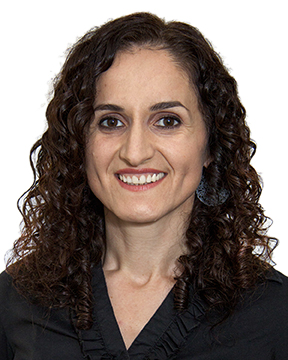 Lema Kabashi
Profile
of Lema Kabashi
Office hours
Associate Professor
300B Morris Hall
lkabashi@uwlax.edu
608.785.8413
Specialty areas:
Autism Spectrum Disorder (ASD)
Video-Based Instruction

Single Subject Research Design

Multiple Baseline Design

Across Behaviors, Across Participants, Across Settings​

A-B- and A-B-A-B Design

Parallel Design

Computer Skills

Microsoft Word/Excel/Powerpoint​

Learning Management Systems

Technology

Animoto​, VoiceThread, EdPuzzle, Google Drive/Site, Populr, TodaysMeet, Padlet, Wix, Skype, Camtasia, Jing, Screencast, YouTube Channel, PowToon, Pear Deck, Glogster, iMovie
Lema Kabashi's office hours