About us
A page within Extended Learning
About Graduate & Extended Learning
UW-La Crosse Graduate & Extended Learning provides customized and scalable solutions for your conference and event needs. Our experienced conference managers and knowledgeable staff work with you to determine your requirements and produce an outstanding experience for your guests.
Why UW-La Crosse Graduate & Extended Learning Conference Services:
State of the art conference facilities, audio visual equipment and technical support services
On-site conference planner
Online, call-in, and in-person registration management services
Marketing services
Budget and expense management
Call for proposal management
Speaker contracting and payment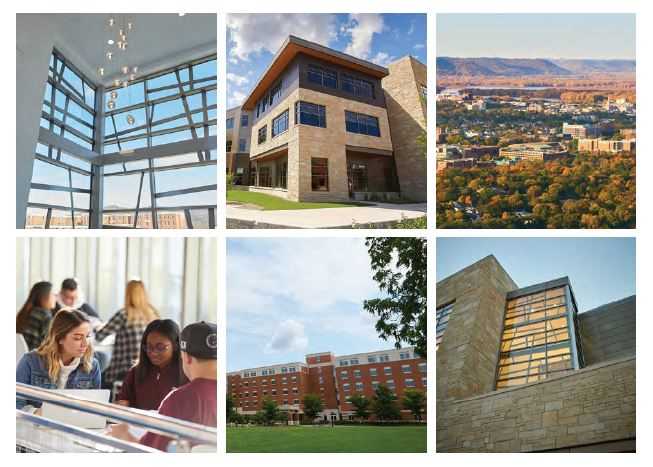 UW-La Crosse campus images
About UW-La Crosse
The University of Wisconsin-La Crosse's (UWL) park-like 128-acre campus is nestled between the serene La Crosse River and majestic Grandad's Bluff in the picturesque Driftless Region of western Wisconsin. The campus is in a residential section of the city, which is a short walk to the mighty Mississippi River and a bustling downtown area.
The campus offers:
Residential accommodations
Classrooms/breakout spaces
Auditoriums
Exercise facilities
On-site catering
Dining facilities
Audio/visual and technology systems
Three of our campus buildings are LEED* Gold certified:
About La Crosse
La Crosse is a community of approximately 50,000 located in western Wisconsin and lies on the Mississippi River, nestled between majestic bluffs. Scenic coulees, woods and streams surround the city making it a favorite stop for boaters and campers in the spring, summer and fall as well as skiers and snowmobilers in the winter. La Crosse is a river town with a historic and thriving downtown area with live music and theatre, shops, award-winning restaurants, breweries and coffee shops.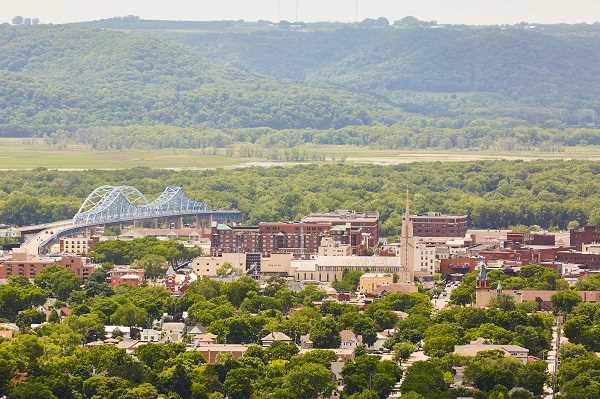 La Crosse, Wisconsin