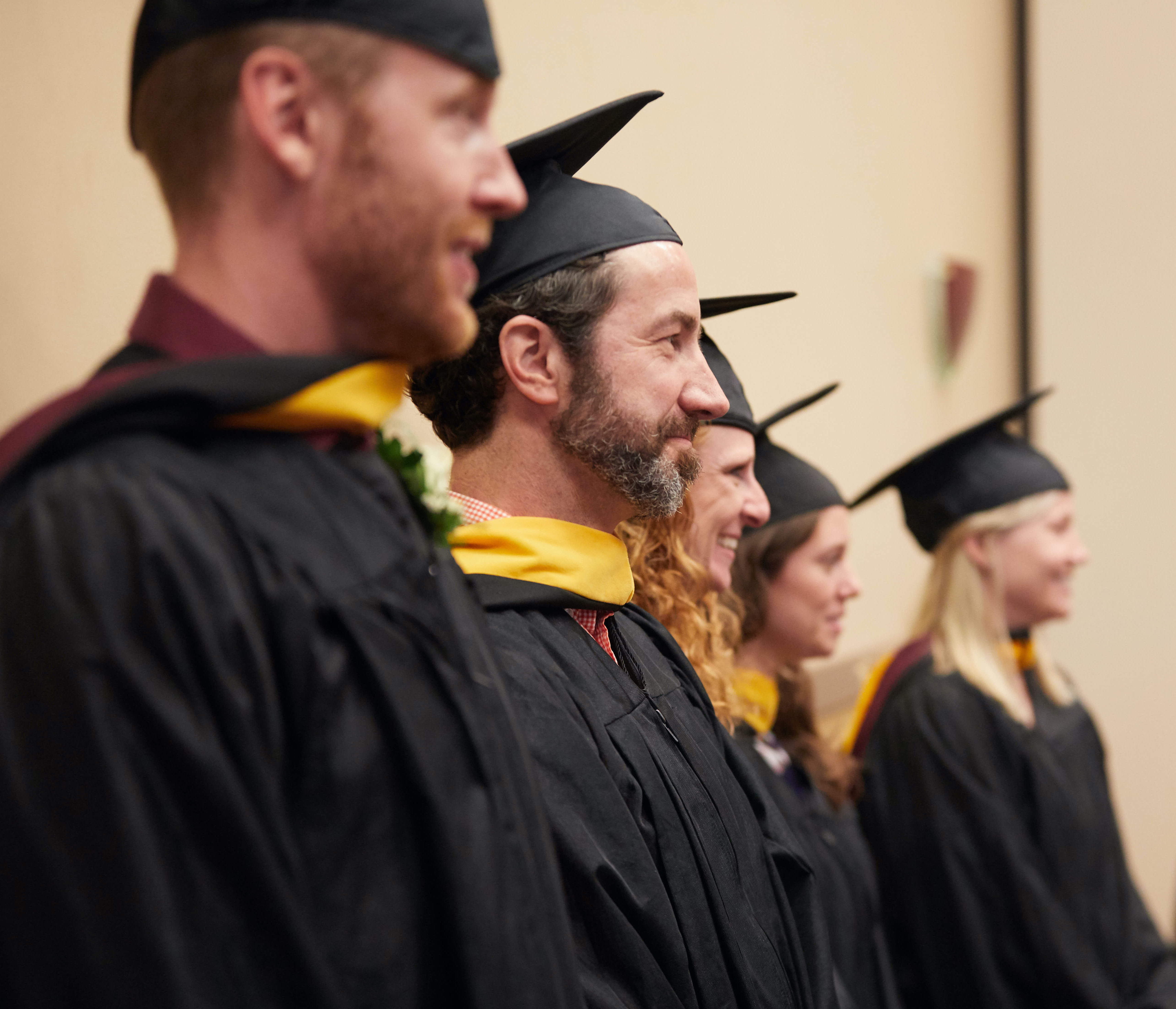 Congratulations, graduates!
Graduate Studies is hosting a hooding ceremony to celebrate the commencement of graduate students from a number of programs (details below).
*Some graduate programs are holding their own celebrations for students.
Saturday, May 15th - 10:00 - 11:00 AM
University of Wisconsin - La Crosse
1400 Centennial
Students from participating graduate programs* will be "hooded" and receive their diploma case at this ceremony. Masks and social distancing will be required.
Student information:
Audience information:
*Contact your graduate program director to inquire about your program's participation in this event.
Please note: The spring 2021 University Commencement at the La Crosse Center is limited to undergraduate students.