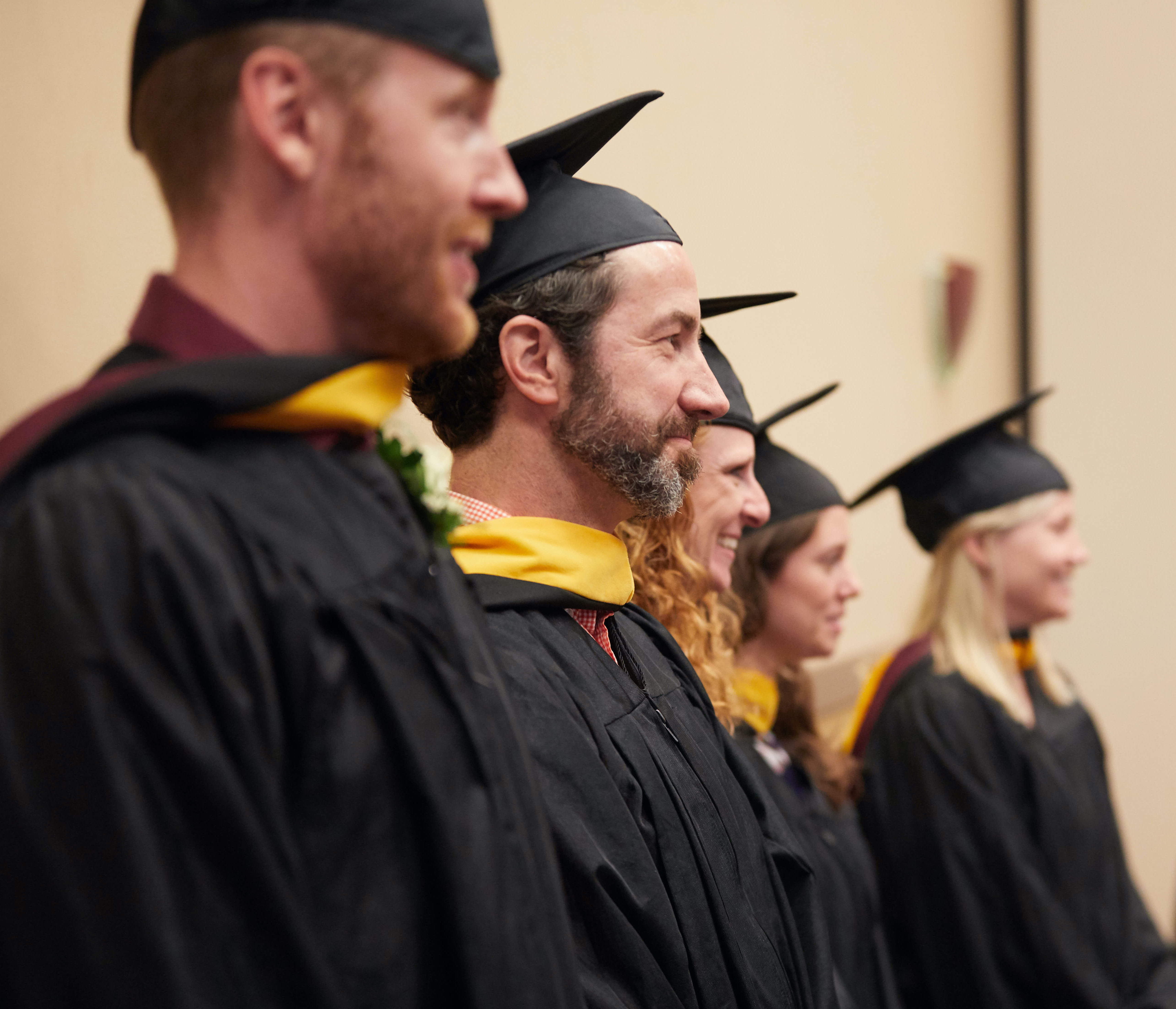 Celebrate your accomplishments!
UWL graduate students from all online and on campus programs are invited to participate in the University Commencement Ceremony. That event is typically held at the La Crosse Center (in downtown La Crosse) in December and in May.
Many graduate programs also hold their own celebrations for students. Others celebrate their graduates at a hooding ceremony hosted by Graduate & Extended Learning.
Information is not currently available regarding commencement plans for December 2021, but we will update this page when we know more.