Congratulations, graduates! We encourage all graduate students to attend the University Commencement ceremony and a hooding ceremony, details provided below. You should also watch for campus emails with important graduation details.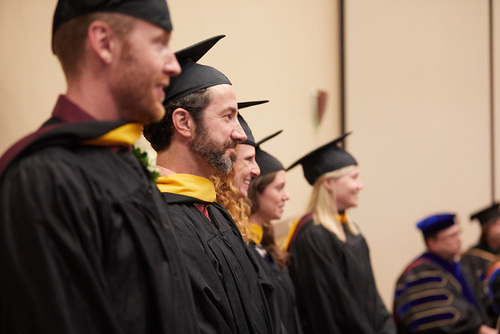 University commencement

expanding section
The University Commencement Ceremony honors the accomplishments of graduate and undergraduate students. In addition to information posted online, students will receive emails regarding commencement details if the student has filed an intent to graduate in WINGS. A single University Commencement Ceremony is held in December. In May, there are two ceremonies.
Graduate Studies hooding ceremony

expanding section
Graduate students are encouraged to attend a special hooding ceremony prior to commencement. Please note that some graduate programs hold their own hooding ceremonies. If you have any questions about your program's participation in the Graduate Studies event, please contact your program director.
Graduate hooding demystified
Wondering how to wear that graduate hood or how to place a hood on a student? This short video provides the details!