BAND CAMP 2021 SCHEDULE AND MEAL PLANS
Drumline/Percussion, Color Guard & Leadership Camp - EARLY START
Start Date: Wednesday August 25th
**Designated Move-in Time: 9:00am - 11:00am
**Camp begins: 1:00pm (in the Center for the Arts)
Full Band Camp - ALL SECTIONS
Sunday, August 29th
10:00am-noon - Move in to assigned dorm room (click here for schedule)
1:00-3:00pm - Registration in the Center for the Arts (pick up t-shirt, uniform, music, etc.)
3:30-9:00pm - Full band camp begins!
Monday, August 30th - Friday, September 3rd
8:00am-9:00 pm - Full band camp week (with breaks for lunch and dinner)
Saturday, September 4th
2:30-4:30pm - University Welcome
Meal Plan For Opening Weekend
Meal plans for students living on and off-campus will begin with dinner on September 1st. Hours will vary, but can be checked on the university's Dine On Campus website! An early meal plan is available for an additional cost - check Canvas for more details.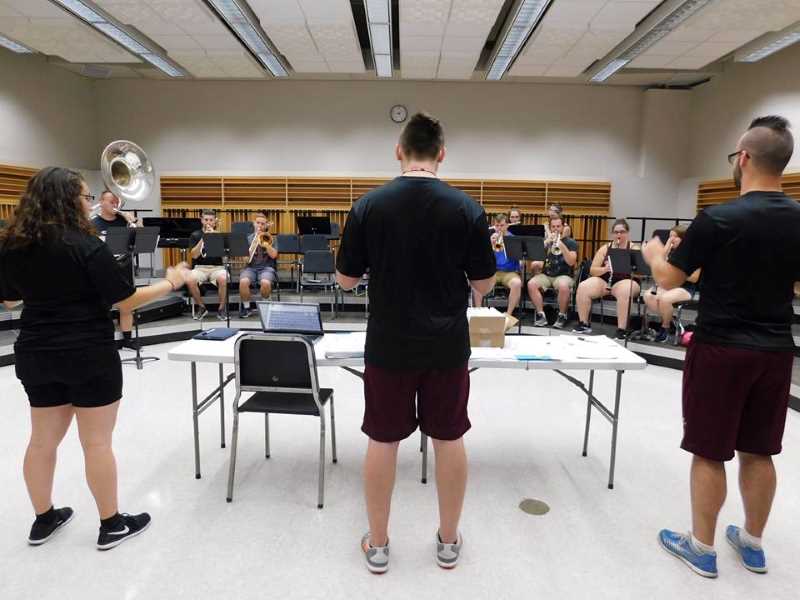 Music rehearsal in the CFA