Profile for Daniel Plunkett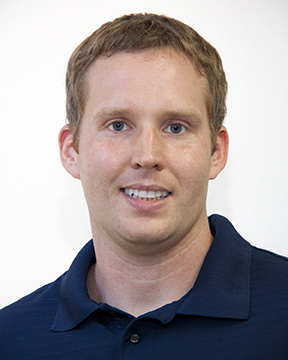 Contact me
Daniel Plunkett
Associate Professor
Rec Mgmt & Therapeutic Rec University of Wisconsin-La Crosse
Specialty area(s)
Outdoor recreation, tourism, place attachment, social media use in recreation/tourism
Current courses at UWL
REC 304: Maintenance of Recreation Facilities
REC 305: Operation and Management of Swimming Pools and Spas
REC 320: Introduction to Tourism
REC 340: Evaluation Methods
REC 351: Civic Engagement in Recreation
REC 405: Sustainable Tourism
REC 420/520: Revenue Management in Recreation Enterprises
REC 445: Meetings, Conventions, and Event Planning
Education
B.A. Business Administration, Finance & Entrepreneurship, University of St. Thomas - MN
M.S. Recreation & Tourism, Arizona State University
Ph.D. Community Resources and Development, Arizona State University
Career
Research and publishing
Kumm-Schaley, B., Harmon, L., Evans, E., Plunkett, D., & Widuch, D. (2019). The benefits of collaboration: From curriculum mapping to a community of practice. SCHOLE. doi.org/10.1080/1937156X.2019.1622944
Hugo, N. & Plunkett, D. (2019). Sustainable practices in the bed and breakfast industry: Barriers and opportunities for success. Events and Tourism Review. doi.org/10.18060/22935
Fulthorp, K. & Plunkett, D. (2019). Place Attachment and a Municipal Recreation Special Event. Events Management. doi.org/10.3727/152599518X15378845225302
Plunkett, D., Fulthorp, K., & Paris, C. (2019). Examining the relationship between place attachment and behavioral loyalty in an urban park setting. Journal of Outdoor Recreation and Tourism. doi.org/10.1016/j.jort.2018.11.006
Plunkett, D., Kocaoglu, B., Phillips, R. (2018). Place Attachment and Community Development. Journal of Community Practice. doi.org/10.1080/10705422.2018.1521352
Plunkett, D. & Brook, T. J. (2018). Examining the relationship between satisfaction, intentions, and post-trip communication behaviour of active event sport tourists. Journal of Sport & Tourism. doi.org/10.1080/14775085.2018.1532806
Kudos
awarded
Daniel Plunkett, Recreation Management & Therapeutic Recreation, received the award for Community Engaged Learning course designation from UWL's Community Engagement Department. Dan will be linking students to the community through experiential projects in his REC 445 course titled: Meetings, Conventions, and Event Planning
Submitted on: Jan. 25
published
Daniel Plunkett
, Recreation Management & Therapeutic Recreation, co-authored the article "Place attachment and community development" in
"Journal of Community Practice"
published on Sept. 26, 2018 by Taylor & Francis.
Submitted on: Sept. 27, 2018
presented
Dan Plunkett
, Recreation Management & Therapeutic Recreation, presented "Generating Interest in Research for Internship-Bound Graduate Students" at
20th Annual UWL Conference on Teaching & Learning
on Aug. 28, 2018 in La Crosse, WI.
Submitted on: Aug. 28, 2018
Important links
Daniel Plunkett's office hours
Tuesday
1 p.m. to 2 p.m.
or by appointment
Remote office hours offered: Available to meet via Zoom during office hours or by appointment.