Profile for Sandra Grunwald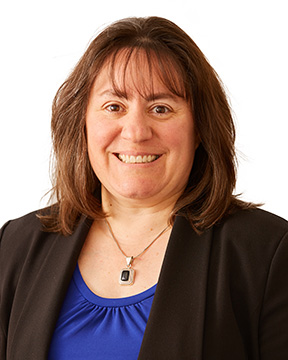 Contact me
Sandra Grunwald
Associate Vice Chancellor (Inst)
Academic Affairs University of Wisconsin-La Crosse
Specialty area(s)
Academic Program Review
Program Planning
Biochemistry, Scholarship of Teaching and Learning
Assessment of Student Learning
Brief biography
Serving as the Associate Vice Chancellor for Academic Affairs at UW-La Crosse I oversee the following units: Academic Advising Center & Career Services, Admissions, Center for Advancing Teaching and Learning (CATL), Financial Aid, Graduate Studies, Institutional Research, Assessment & Planning (IRAP), Office of Research and Sponsored Programs (ORSP, which includes UG Rsh and Creativity), and Records & Registration. In this role I act as the direct report for the directors of these units and report directly to the Provost & Vice Chancellor for Academic Affairs. I oversee special projects related to student enrollment, student retention, assessment and faculty development.
I also serve as UW-L's System Liaison & UWL Academic Planner and thus coordinate the internal and UW System approval of new programs and internal review of existing academic programs. I serve as the consultant for new UWL programs (majors, minors, emphases, concentrations), guiding them through the internal and System processes, and reviewing materials.
Current courses at UWL
CHM 530: Chemistry for the Health Sciences (a graduate-level course for students in the M.S. Biology-Nurse Anesthesia program)
PAS 624: Medical Biochemistry (a graduate-level course for students in the Physician Assistant program)
Education
Ph.D. University of WI-Madison, 1997
Major: Biochemistry

B.S. University of WI-Eau Claire, 1991
Major: Chemistry, ACS Certification
Career
Teaching history
CHM 100: Contemporary Chemistry
CHM 103: General Chemistry Lab
CHM 325: Fundamental Biochemistry
CHM 417: Biochemistry I
CHM 418: Biochemistry II
CHM 471: Chemistry Capstone
CHM 530: Chemistry for Health Sciences
PAS 624: Medical Biochemistry
Kudos
awarded
Sandra Grunwald, Provost's Office, received the award for McInnis/Ryan Mid-Career Leadership Award at The 50th Leadership Seminar of the American Association of University Administrators on Thursday, June 9 in Miami, FL. Nominated by colleagues Meredith Thomsen & Natalie Solverson, the award recognizes an individual with 5-15 years of higher education administrative service who has demonstrated professional accomplishment significantly beyond the norm and who has—by virtue of his/her achievements and behaviors—demonstrated a personal commitment to ethical and principled leadership practice.
Submitted on: Feb. 17, 2022
served
Brenda Leahy, Michele Nauman and Kalia Vang, all Academic Advising Center & Career Services; Ana Mendoza and Corey Sjoquist, both Admissions; Kaylie Connaughty, Heather Dutcher, Britney Heineman, Jake Speer and Maren Walz, all Advancement; Michael Abler and Renee Redman, both Biology; Zac Knutson, Budget Office; Dawn Hays, Campus Child Center; Mark Sandheinrich, College of Science & Health; Ashley Jochimsen, Counseling & Testing; Ryan Friesen, English; Samuel Schmidt, Exercise & Sport Science; Meredith Thomsen, Extended Learning; Ka Lia Smith, Financial Aid; John Kelly, Geography & Earth Science; James Longhurst, History; Natalie Solverson, Institutional Research, Assessment & Planning; Christine Manno, Management; Suzanne Anglehart, Microbiology; Anthony Chergosky, Regina Goodnow and Sean Hurtubise, all Political Science & Public Administration; Sandra Grunwald and Betsy Morgan, both Provost's Office; Nathan Barnhart and Jeff Keenan, both Rec Sports; Vitaliano Figueroa, Student Affairs; Kara Ostlund, Student Life; and Kyle Burke, University Centers; served Verification Tent Staffing during Move In Week. THANK YOU to the many staff and faculty who greeted students and their families at the Verification Tent during Residence Life Move In Week. These welcoming faces helped ensure those who are vaccinated are recorded as such and those who are not vaccinated had completed a negative COVID test prior to move in. We could not have completed this large task without their assistance. They have helped keep our community healthy and contributed to the campus-wide endeavor of welcoming students back to campus.
Submitted on: Sept. 13, 2021
Important links
Sandra Grunwald's office hours