TEDxUWLaCrosse
We would love to see you at our next event...
After: Rape Culture, Feminism and the Limits of Representation
---
Wednesday, April 5, 2017
2 pm - 3:30 p.m.
Institute for Campus Excellence, UWL Room 150, Murphy Library
ABOUT THE SALON
You are invited to join the TEDxUWLaCrosse community for the next entry in our TEDxSalon Series. The event opens with a presentation and group discussion facilitated by Dr. Kate Parker.
One of the most insidious and pernicious myths perpetuated by campus rape culture is that women are not thinking, feeling subjects but in fact merely objects of attraction, fascination, and exploitation. This TEDxSalon, held during Social Justice Week, will explore how inclusive feminism has demanded (and continues to demand) dignity and respect for all persons, how feminist scholarship and pedagogy has worked to combat rape culture in higher education, and how theory can engage practice in the classroom and beyond. As a Salon, we will watch several videos that address the impact of rape in a global context, in relationship to masculinity and rape culture, and as an intersectional phenomenon. Participants will then collaborate on developing possible models to compassionately address gender violence at UW-L.
Participants should be aware that the videos, presentation, and conversation all contain potentially triggering elements. Staff from Counseling and Testing will be on-hand.
At a TEDx salon, attendees watch TED Talks, listen to speakers, and have discussions about the talks they witnessed. Salons re-engage the audience in the presentation model through the critical element of lively discussions, allowing attendees to actively participate in the event and shape the conversation.
ABOUT DR. KATE PARKER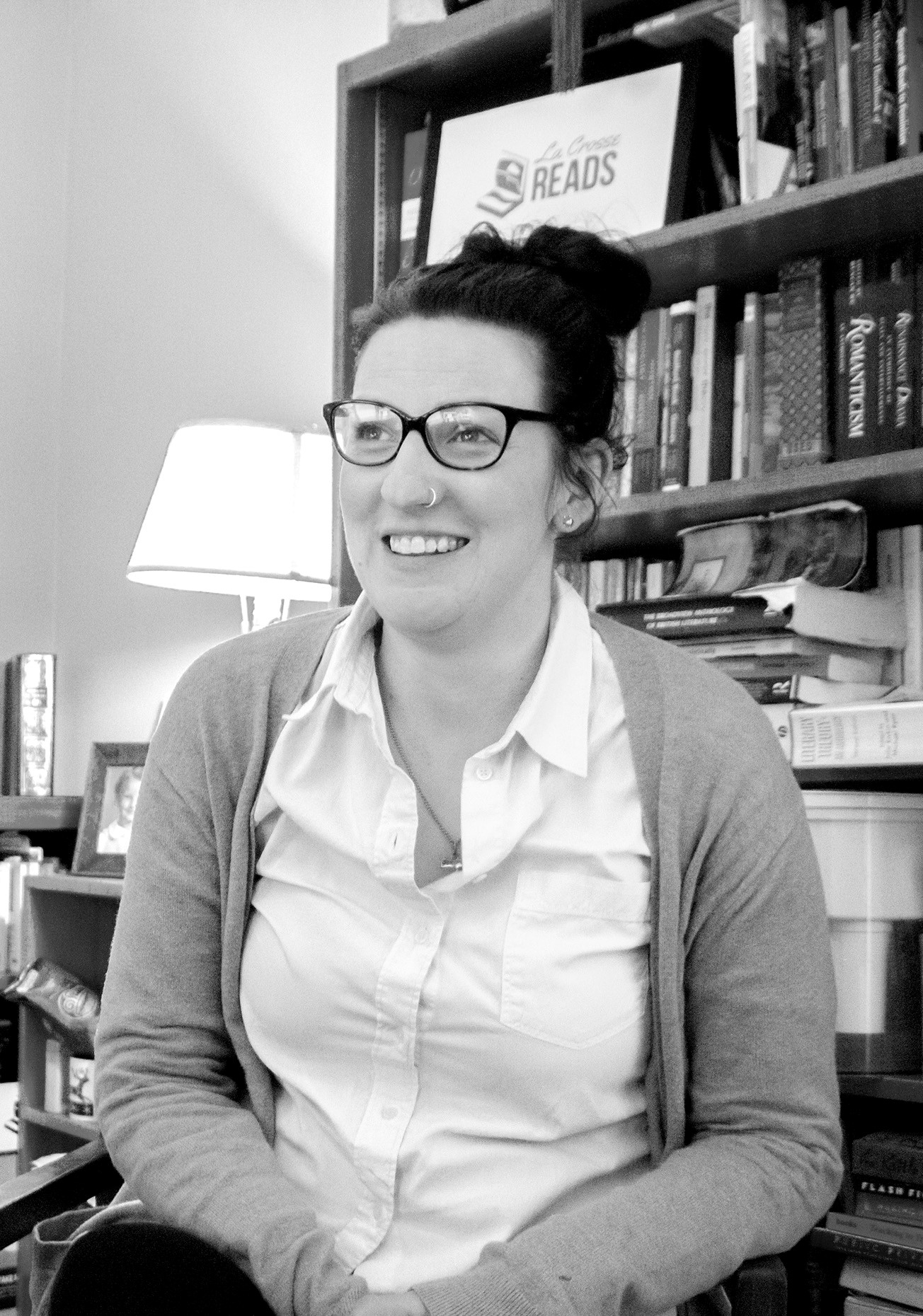 Dr. Parker studies eighteenth-century British and French literature and teaches courses inliterature, critical theory, feminism and sexuality studies at UWL. She has also been active in the sexual assault awareness movement since she was 19, as a college student, a SART (sexual assault responder) in the City of St. Louis, a campus sexual assault advocate and now as a member of UWL's Violence Prevention Committee. Dr. Parker also co-advises the Rise Above Rape Coalition on campus.
---
Check out the video performances and images from our past TEDxUWLaCrosse events to see what we have been up to!