Qixi Huang, '12
Writing & Rhetoric major, Professional & Technical Writing minor
"I have always felt that going through the 2+2 program was truly a turning point in my life. It didn't simply bring me an opportunity to deepen my pursuits, but it also shaped the way I think. In this process I started to consider and plan for my future."
Yu Cai, '16
Writing & Rhetoric major, Literature minor
"2+2 helped me find the equilibrium within myself. It unleashed creativity in me and helped me see a path to satisfaction and happiness, because it showed me how not to live through others' expectations for me."
2+2 Program
As we become a more global and interconnected world, the ability to speak, write, read, and think in ways that cross borders and boundaries has never been more important.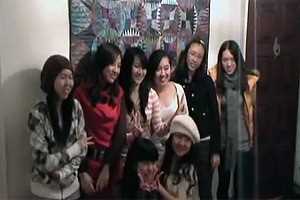 The "2+2 Program" in the English Department at the University of Wisconsin-La Crosse reflects our Department's commitment to preparing students for this new global reality. The program provides university students from China the opportunity to study in a diverse range of courses and earn a Bachelor's degree in English (Rhetoric and Writing Emphasis) in two years' time and with two years' expense.
The program also adds an international dimension to our Department, providing American students with an opportunity to interact, share ideas, and learn from the Chinese students.
Our first group of students has gone on to graduate study in such areas as Media Studies, Recreational Management, and Business Administration.
For more information, please contact Dr. Haixia Lan.