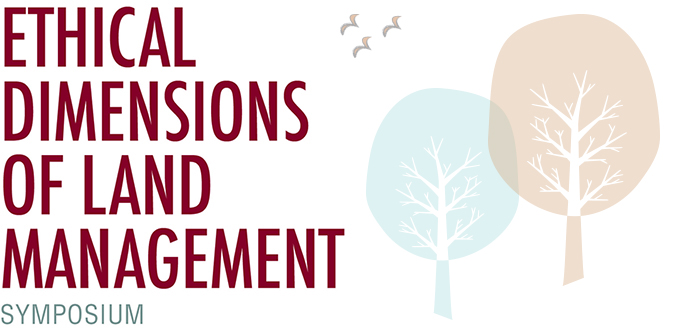 TUESDAY, MARCH 20, 2018
9:00 a.m. - 4:00 p.m.
Keynote: 2:15 p.m.
1300 Centennial Hall (Hall of Nations), UW-La Crosse
FREE AND OPEN TO THE PUBLIC
Click here to view a schedule of events and more information. See campus map for building and metered parking locations.

Please note: Registration for lunch has filled. However, you are more than welcome to join us for any or all of the other symposium events.
---
Land managers, students and faculty come together for a day of networking and speakers to discuss ethical issues surrounding the decisions we make about how to use public lands and natural resources.

Presentations and dialog will focus on issues including :
Conflicts between user groups
Contrasting restoration goals
Inequitable outcomes for underrepresented groups in environmental decision making
---

---
Abstract of talk:
This talk offers a primer in field philosophy, a de-disciplined, non-expert, real-time, and rhizomatic approach to humanities scholarship. It does so via a case study dealing with urban shale gas drilling and fracking. In these kinds of land management issues, philosophy is always present but philosophers rarely are. Why is that? There is a mismatch between demand and supply. On the societal demand side, there are cultural biases that prevent us from acknowledging our entanglements in philosophy. On the academic supply side, there is disciplinary capture and prejudices about 'rigorous' scholarship. Field philosophy is an attempt to reconcile supply and demand. This is an improvement on applied philosophy, but it is not immune from criticism, especially about philosophy's role in wicked problems. Overall, the hope is to diversify humanities scholarship for next generation work that can break with the radical monopoly of disciplinarity. The humanities are the most practical and relevant fields around—we just need to learn how to embrace that reality.
Sponsored by Philosophy Department, Environmental Studies Program, River Studies Center, and the College of Liberal Studies.