Adolescent Health Symposium
A page within Adolescent Health Symposium
Who should attend:
Community Agency Representatives
Educators
Health & Human Service Professionals
School Administrators
School Psychologists
Youth Workers

Adolescent Health Symposium
February 16–17, 2023
A virtual opportunity to connect, engage, and network with participants across the nation.
Three options are available in association with the event.
A message from the opening keynote speaker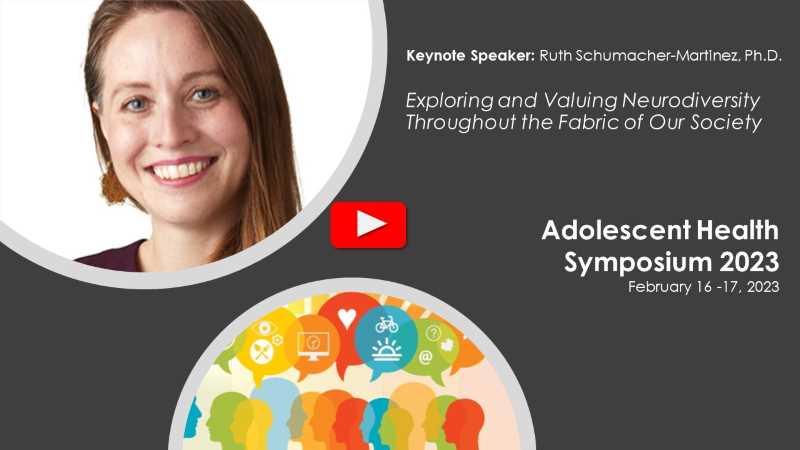 Play video: Exploring and Valuing Neurodiversity Throughout the Fabric of Our Society
This annual gathering of educators, youth workers, and health and human service professionals brings forward key topics in the areas of health education and adolescent wellness. We are honored to have three renowned keynote presenters, as well as a diverse assortment of breakout sessions focused on our three symposium tracks:
Track 1: Risk Factors
Track 2: Health Promotion and Protective Factors
Track 3: Emerging Issues
The Adolescent Health Symposium is presented in cooperation with the UW-La Crosse Department of Health Education and Health Promotion and Community Health, UW-La Crosse Graduate & Extended Learning and the UW-Oshkosh Division of Online and Continuing Education.