Health Information Management and Technology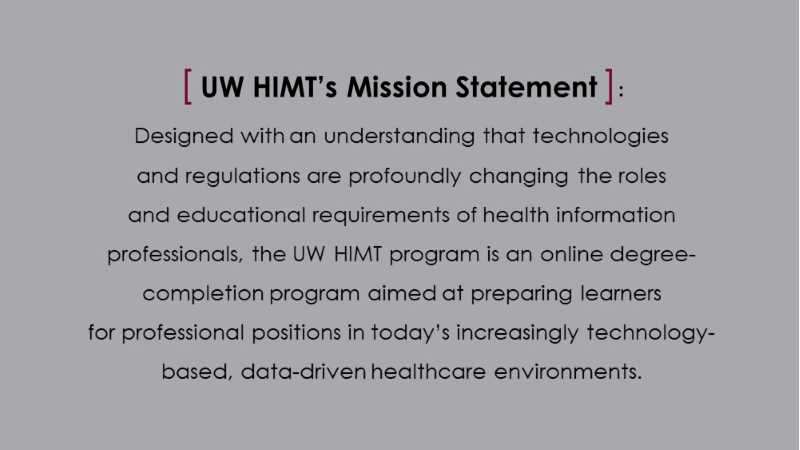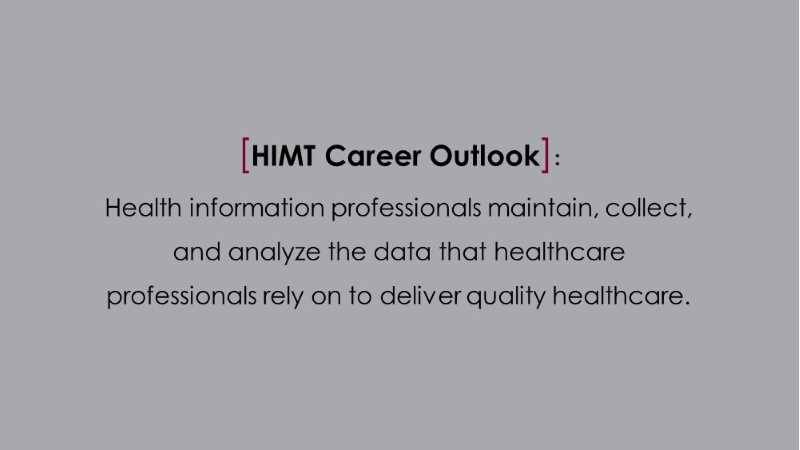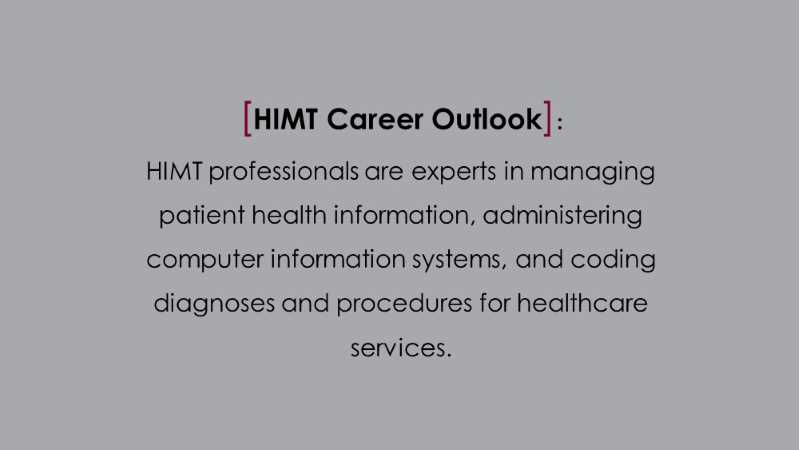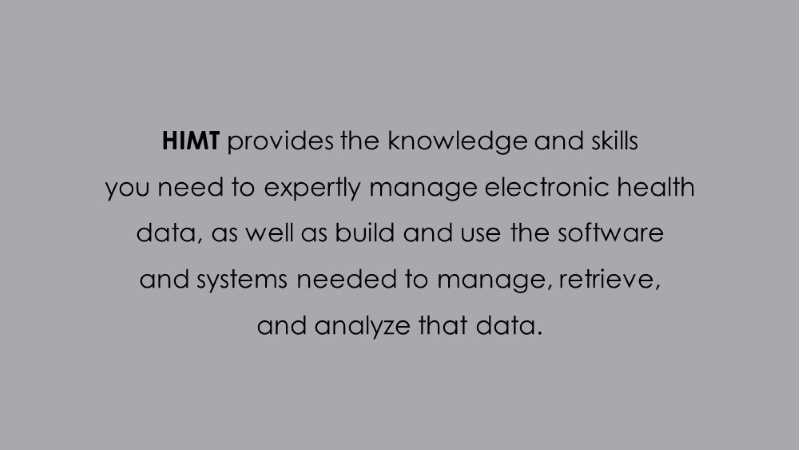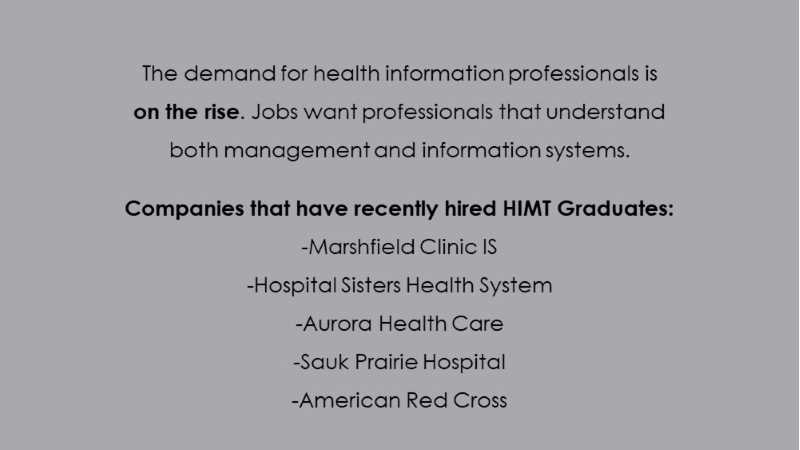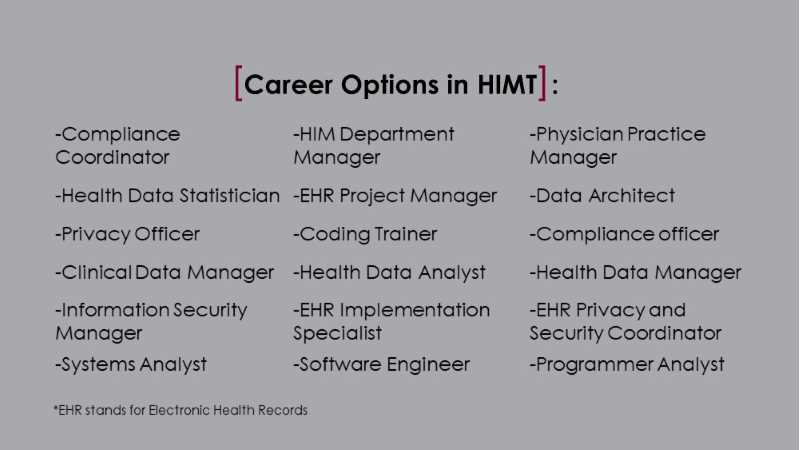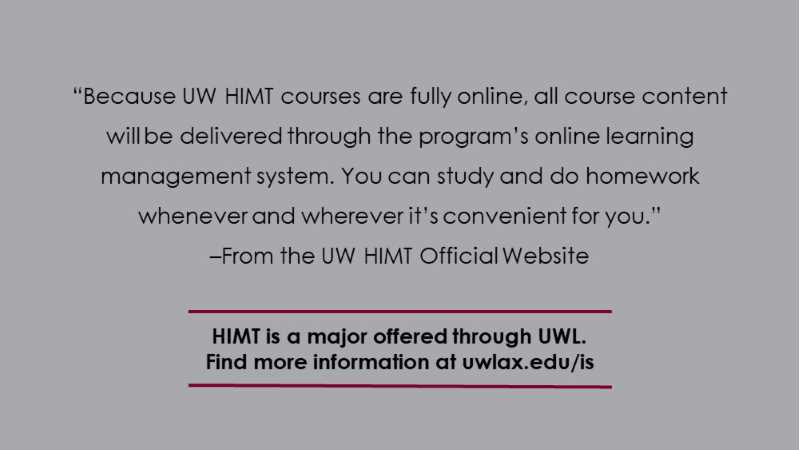 The health information field is changing and expanding. The Health Information Management and Technology (HIMT) program provides the knowledge you need in order to succeed for a career in a technology-based healthcare environment.
This collaborative program with our UW partners offers two different tracks: health information management and health information technology. HIM focuses on HR management, financial and resource management, and strategic planning and organizational development. HIT focuses on information technology and system, specifically preparing students to build and use software and hardware systems to manage, retrieve, and analyze data to help improve patient care.
The program offers great flexibility through its online based courses.


Eligibility
To be eligible for admission you must have:
Associate degree or approximately 60 credits of general coursework with a 2.0 or better grade point average.
Prerequisite coursework in college algebra and biology.


Coursework
The program entails 61-Credits earned completely through online classes. All students will take 17 common core course, and then depending on which track they choose, will take four additional courses in a given track to complete the degree. There are no electives however interested students may choose to take courses in both HIMT tracks.
Learn more about coursework on the Academic Catalog.
Career
Health information professionals are experts in managing patient health information, administering computer information systems, and coding diagnoses and procedures for healthcare services provided to patients.
This degree can be the foundation for a variety of positions, including:
Health Data Analyst
Health Information Manager
Insurance Claims Analyst
Systems Analyst
Additional Information
Much of this information comes from the official University of Wisconsin Health Information Management & Technology web page. For more information on the program check out the UW HIMT Official Web Page.