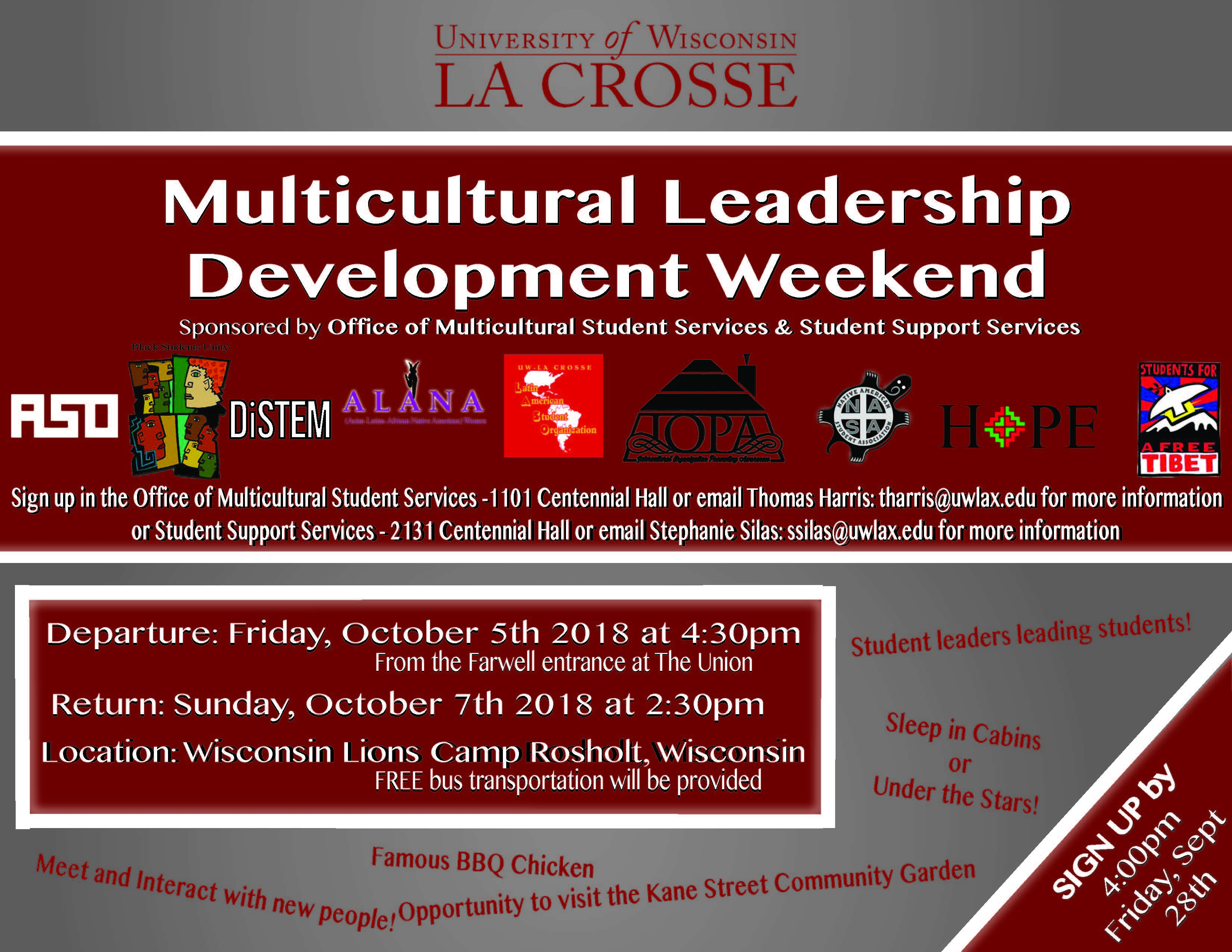 The Office of Multicultural Student Services leadership opportunities serve to compliment the academic mission of UW-La Crosse and to provide practical, life-long learning for students. The OMSS leadership programs promote active citizenship, the cultivation of leadership skills, and the formation of lasting relationships. Many leadership opportunities exist for students to build skills, raise confidence, and teach about self and others. Through OMSS leadership programs, students work to provide campus wide multicultural and social justice events and activities which promote multicultural awareness and reaffirm multicultural identities, while facilitating natural cross-cultural environments and interactions.
Through their involvement, students have the opportunity to:
Join one of the eight multicultural student organizations

Attend conferences, including the American Multicultural Student Leadership Conference (AMSLC)

Participate in the Multicultural Leadership Development Weekend, Multicultural Day Event, and additional campus and community collaborations

Be eligible for the UWL Multicultural Alumni Awards Program
As a result of OMSS leadership programs, students are able to contribute to the campus climate in meaningful ways by utilizing their individual and collective strengths to analyze, plan, and make decisions. By participating in leadership programs, students better prepare themselves for working and interacting in diverse settings with people of many different backgrounds, now and into the future.