Profile for Kate Parker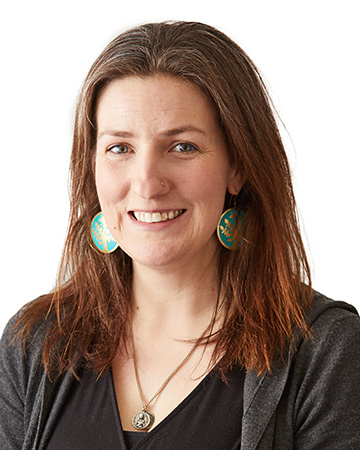 Contact me
Kate Parker
Professor
English University of Wisconsin-La Crosse
Specialty area(s)
Restoration and Eighteenth-century European literature and culture; gender and sexuality studies
Education
Ph.D. in English and Comparative Literature, Washington University in St. Louis, 2011
Career
Research and publishing
My research centers on the literature of sensibility in the eighteenth century. I am particularly interested in how assumptions of (implicitly masculine) autonomy in the period become complicated by women writers and authors of erotic texts, who seek to understand autonomy as only possible through intimate relations with other beings and things.

Current book project: "Relational Selves: Gender, Translation, and the Question of Autonomy in the Eighteenth Century" (under contract with the Early Modern Feminisms series published by University of Delaware/University of Virginia Press)

I have published two co-edited volumes with the Bucknell University Press, "Eighteenth-Century Poetry and the Rise of the Novel Reconsidered" (with Courtney Weiss Smith, 2013) and "Sade's Sensibilities" (with Norbert Sclippa, 2014) and essays on Sade, the poet James Thomson, the novelist Eliza Haywood, and the intersections of feminist criticism and translation theory.
Kudos
presented
Bryan Kopp and Kate Parker, both CATL; Nese Nasif, College of Business Administration; and Edward Kim, Mathematics & Statistics; presented "Inclusive Teaching Institute" at Council on Undergraduate Research: Centering Diversity, Equity, and Inclusion in Undergraduate Research and Creative Activity on June 24 online.
Submitted on: July 14, 2021
designed
Bryan Kopp and Kate Parker, both English; Nese Nasif, Marketing; and Edward Kim, Mathematics & Statistics; designed content and facilitated activites for "UWL Inclusive Teaching Institute". The 2nd annual week-long institute was co-sponsored by the Center for Advancing Teaching and Learning and the Institute for Social Justice. Participants explored inclusive teaching practices and social justice pedagogies as they work independently on redesigning one course for spring 2021.
Submitted on: Feb. 7, 2021
Important links