Adam Breest graduated in 2010 from UWL with a B.S. in Recreation Management. He works as the Director of Parks, Recreation, & Forestry for the Village of Little Chute, a town less than thirty minutes away from the home of the Green Bay Packers. He paved his path to his current position through an expansive job history in a plethora of recreation related fields.
Adam completed his internship at Village Creek Bible Camp in September 2010, and upon completion, transitioned to paid staff as Office Manager and Challenge Course Director until February 2012. He then went on to serve as Recreation Coordinator for Wisconsin Dells Parks and Recreation until February 2015, additionally working as a lifeguard at Wilderness Resort from 2012 to 2014 while in the Dells. Adam was as a Recreation Supervisor for Germantown Parks and Recreation from February 2015 to December 2015.
Adam shared his favorite college perspectives were afforded to him from his mentor, Prof Keith Wadell, from the Department of Recreation Management. Prof Wadell taught his students using a real-life perspective, and challenged them in the classroom. He instilled in Adam a message that your career and the things you want in life will not be handed to you. He took this to heart to become a life-long learner and networker to make his mark as a professional in the field.
Adam not only liked to work hard at UWL, but also played hard! His favorite recreational pastimes were playing intramural sports such as soccer and tennis, with his now wife. Additionally, the couple enjoyed off campus activities such as hiking, camping, and spending time on the Mississippi river.
Just like Adam invested in himself during his time at UWL, he offers current students the same advice. "Do not just go through the motions of going to class and going back to your dorm or house," he shares. Students should reach out to organizations within the community to work or volunteer, such as the Wisconsin Parks and Recreation Association. Many recreation professionals want to help and mentor students, but getting involved with meaningful work or attending relevant conferences is the first step. Making impressions and connections with professionals can land you an interview down the road. In addition, internships can open a window of opportunity to pertinent networks and future paid positions. Adam's internship advice recommends students pick a location that matches what they want to do. If students seek to work in a municipality, get an internship in a city or village. If they want to work in outdoors or tourism, secure an internship with companies at the top of their field.
In conclusion, Adam shares, "It is a greater investment to take a part-time job in your field to gain experience, than to take a job outside of your field for higher pay. The reason I was able to accomplish my goals was because I took part-time jobs in my field and I networked with other professional." Adam implores students to network and to understand the necessity of working your way up while gaining experience.
Adam Breest, RM B.S. '10
---
Article written by Ashley Differt, UWL Therapeutic Recreation '19, UWL Therapeutic Recreation '20 M.S.
Jenny Hvizdak goes as backcountry as backcountry gets working in Glacier National Park. Jenny is a 2016 Recreation Management B.S. graduate. Based out of the Whitefish, Montana area, Jenny spends her winters at the Whitefish Mountain Resort in their events department. When she's out on patrol, Jenny checks on trail conditions, removes hazards, and reports river and snow crossings conditions among many other tasks. A little office time is also put in issuing permits and inspecting boats for invasive species.
Even before she knew our program existed, Jenny always had an interest in recreation. Jenny's desire to be involved transferred well to the position she held at the La Crosse Parks, Recreation, and Forestry Department. She worked wherever she could within the department in areas "like outdoor recreation and event management or leagues whether big or small."
Speaking highly of her internship at Great Lakes Naval Station (that's two of our featured alum who've enjoyed their internships there), Jenny explained that it "was so professional, I didn't feel like the underdog trying to do side work." That time working for the federal government helped her continue her career into her ranger position. However, it wasn't back to back government work for this grad. Step one was getting herself "out west". She spent time as an Adventure Specialist in Eureka, Oregon leading trips hiking, biking, climbing, fishing, boating, and more.
Of all the experiences that lead to her current work, her time at UWL provided its own education and inspiration. Her outdoor recreation and events management courses had valuable lessons through real world experiences. As Jenny says, "even though it's a million things to learn, you can't do one [thing] without knowing legality issues, budget, safety concerns, targeted populations information, etc." She also gave a shout out to Daniel Widuch for always supporting students' passions. He encouraged her to study abroad and helped her earn the credits for her trip. "He was happier if you followed your passions in some way rather than fretting over some paper…Daniel was working for the students and it showed."
Jenny enjoyed the bluffs and Perrot State Park, Elmaro Vineyard in Trempealeau, the social scene downtown, and fishing on the Mississippi. All that love for the region followed with some key advice, "travel when you can, [college] is the time to get a feel of what's out there. The Midwest is great but there's a world out there to see and scholarships and people to help you plan to get there now!" For an alum who appears well connected, she knocks any stigma that networking should be a stress, it really is about connecting with people. "Make friends with people all over…make relationships and things will happen without you being able to plan them."
As Jenny so adequately puts it, "What you put into college work will come naturally and won't be so daunting. I didn't have the most straightforward route to where I am now, but I enjoy what I am doing and made sure to prioritize a great balance of work and play." Recreation was the right path for Jenny, and I cannot hope to leave you with any better perspective. Thanks to Jenny for giving back in the form of taking time to tell her story, even as she's following her own advice, traveling for a vacation between seasons.
Jenny Hvizdak, RM B.S. '16
---
Interview conducted and article written by Patrick Killian, UWL Recreation Management '15 B.S., UWL Therapeutic Recreation '19 M.S.
This month we've been doing some spring cleaning on the graduate website, delaying the Alumni Feature a few weeks. Forgive us, but it's worth the wait. We're excited to return to a graduate of the recreation management master's program, Anne Selness!
Anne graduated in 1995 with her M.S. in Recreation Management after having earned her BS in Entomology from the University of Minnesota. A rewind to her experience reflects what we see from current graduate students; a group with a variety of backgrounds, and gathering after night classes in a true form of social networking. Anne shares the old go to spot: "Bodega – we were a class of non-traditional students and would go there for a beer after our evening class."
The work Anne did during her time with the graduate program started the path she's taken to her current position as the Unit Supervisor at Myre-Big Island State Park near Albert Lea, MN. Anne started working for Minnesota State Parks while at UWL and has had many opportunities within their park system. Time at "Lake Louise, LeRoy, MN; Beaver Creek Valley, Caledonia, MN; Whitewater, John Latch and Carley near Altura, MN and now Myre-Big Island near Albert Lea. Basically Southeast Minnesota State Parks." She also spent some time as an entomologist with the Minnesota Department of Agriculture.
That's a good, long resume. When asked what advice she'd give to students for their internship and professional careers in recreation, Anne said "try something new. It is amazing how something you just did for fun turns out to be a really good background for something else or gives you a totally new perspective on a current problem." A background full of new perspectives can set you up to grow when you find the right place, as Anne has done within Minnesota's State Park system. Though she developed a lot of skills by moving around she recommends sticking around with your company or organization and taking "all the optional and mandatory trainings you can to stay sharp in your field and learn new things."
Encouraging learning outside the classroom, Anne has been working with an undergraduate recreation class. Her collaboration with Dr. Laurie Harmon and REC 400/500 has meant work on a 'real world' project for the students. The class is helping with a feasibility study for fat tire bikes and a trail circumnavigating the city of Spring Grove, MN. She's credited the students and instructor: "the class has done an outstanding job…Dr. Harmon is super to work with!"
Anne is a volunteer with that project and recommends volunteering to current students. "Volunteer with a variety of organizations to give you a broad background in communication and 'people' skills." With all that work and volunteering Anne travels in her free time. In true recreation professional fashion Anne shared that she gets a lot of new ideas in her travels. "I get ideas for everything for new ways to do signage, new ideas for interpretive programs and really enjoy talking to local people about how much they enjoy their parks. I have country number 38 coming up the end of this month on a trip to Greece."
Of La Crosse, Anne enjoyed hiking in Hixon Forest and the views from Grandad Bluff. She gave shout outs to former Department Chair Steve Simpson, and her favorite course, Environmental Education. Thank you, Anne, for being our first Minnesota-based Featured Alum. Enjoy Greece!
Anne Selness, RM M.S. '95
---
Interview conducted and article written by Patrick Killian, UWL Recreation Management '15 B.S., UWL Therapeutic Recreation '19 M.S.
We're back to Colorado! After telling you about Ali Robert's (Nov. 2018 featured alum) experience in the Centennial State, Destiny Zuknik, now in Vail, CO, shared her story, tracking her path through the recreation profession. Destiny is currently the Recreation Supervisor at Marriott StreamSide in mountain town of Vail. Her work sees her leading "hikes, wine socials, crafts, and other events for [her] guests to attend on a daily basis". Her success in Vail didn't come from a specific desire to land in Colorado, but with the wanderlust of seeking new experiences. Ready to go just about anywhere, she found herself applying to positions in California, South Carolina, and Florida before ultimately accepting an offer in Colorado. Her efforts to find the right fit led her to Marriott, where she told us "I haven't looked back. I plan to continue my career with Marriott in hopes of traveling the world."
A world-class resort and hotel chain, Marriott makes an ideal landing spot for a student whose experience in the program was defined by the Foundations of Recreation and Introduction to Tourism courses. Starting out undeclared, Foundations caught Destiny's attention and the curriculum convinced her. She credits Professor Dan Plunkett for his facilitation of Intro to Tourism. That course provided further direction, leaving Destiny sure that she "wanted to impact people as they toured popular destinations across the U.S." She plans to stay with Marriott and enjoy a career filled with travel and new experiences.
Destiny's journey started closer to home with an internship in Waukesha's Parks and Recreation Department. Close to home didn't mean familiar, she had to work hard and make the connections from the classroom to field. For student heading out to internships, Destiny offers that taking initiative and seeking opportunities leads to success. "Let them know you are there to learn from experiences not from sitting back and watching everyone else's," said Destiny. She was offered the opportunity to stay on with the department thanks to that ambition and initiative. She explained that "not every job you obtain will be exactly what you want to [do], but each job prepares you for what's to come next."
Destiny expanded on her story, offering her overall UWL experience to us. Howie's was THE spot. Getting together with friends for drinks and great food was a go to recreation activity. Outside of the recreation department, Destiny was a member of the LC Hip Hop team for 3 years. She also took full advantage of the beautiful outdoor spaces: "If I wasn't dancing you could find me hiking up Grandad Bluff with my hammock in hand!"
Adding one last piece of advice and echoing words of prior featured alumni, Destiny encourages students, faculty, and alum, to "enjoy every step in your journey." Every professor, coworker, and classmate has different insights, take the time to get to know them. "Each relationship you build will only help future endeavors."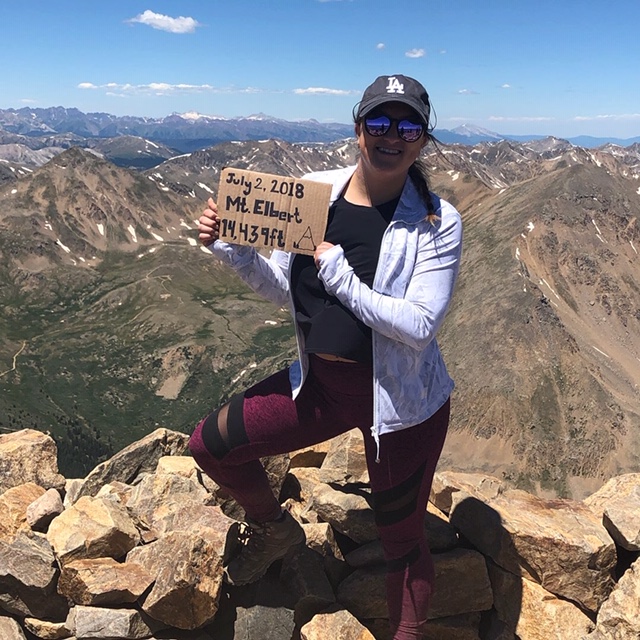 Destiny Zuknik, RM B.S. '16
---
Interview conducted and article written by Patrick Killian, UWL Recreation Management '15 B.S., UWL Therapeutic Recreation '19 M.S.
We're excited to provide insight into alumnus Cristine Reid's path in recreation management with this February Alumni Feature. Cristine is our first double degree feature, as she earned both her bachelor's ('91) and master's ('92) in our department. Cristine's experience has landed her at Madison School & Community Recreation (MSCR). This past summer marked twenty years with MSCR now in her fourth as Supervisor of Community Programs where she oversees a team that coordinates "more than 1200 classes & programs falling into the area of arts, enrichment and fitness." She also is the building supervisor for two program centers, and the departments intern coordinator. (Wow, right?)
As an intern coordinator, we were happy to pick her brain about internships. "My best advice is to find an Internship site that offers you experience and exposure that is not already on your resume. Don't go back to the same place you have been for the past 3 summers and don't go back to your familiar hometown". Cristine's resume backs up her advice. Her first experiences post-graduation(s) took her south to Florida where she worked as a recreation manager in hospitality settings. She returned to Wisconsin with the skills she developed and continued to grow her career. Spending time at a resort in Spring Green and then the YMCA of Dane County, Cristine continued to expand those skills before arriving at MSCR. All of those skills built on expanding her comfort zone, and she strongly advises students and professionals alike to focus on skill building. "After 25 years in the field, I am still learning and how to do things."
Cristine's education through those experiences covered more than the usual line of questions we ask of our nominees, so Cristine submitted her resume as well. Through it, we noticed she's been a member of WPRA since she was in school, presented at the 2015 conference, and also served on the WPRA Conference Committee in 2017. Cristine recommended students take the opportunity to visit professional conferences. In fact, meeting fellow UWL alumni at the Resort and Commercial Recreation Association (RCRA) conference was how she ended up in Florida. "I got some great feedback on how to improve my resume. Two weeks after I returned home, that UWL Alum called." The rest, as they say, is history.
On her UWL experience, Cristine explained that the most fun she had was hanging out with other Recreation students. Trying things like rock climbing, caving, canoeing, sailing, fishing, cooking on campfires and just being involved in the major, were the adventures she remembers. Though her favorite hotspot, Mr. D's for a blueberry glazed donut at 1:00am, has closed its doors, her favorite course work hasn't changed much. What used to be social recreation is now split into a few different courses, but the time outside playing games and learning "what it takes to lead of group of people, communicate clear instructions, and how to trouble shoot when it starts to go south" is still alive in the program. And it's still what separates 'us rec majors' from the rest. Finally, Cristine gave shout outs to Dr. Stueck, Dr. Otto, and Dr. Kinziger (who have all since completed their time with the department) for believing in her, offering enthusiasm and zest for life, and sharing their knowledge and experiences, shaping the stories she still talks about today.
We'd like to end with a highlight quote from Cristine: "Never say no. Try it all. Be involved, not a little involved, but really involved!" It's amazing the places our alumni end up by getting involved. We're especially proud to show off alumni, like Cristine, who have built impressive resumes. Not only that, but alumni, like Cristine, who have made a career out of providing leisure and recreation services of the highest quality to their communities. Check out MSCR to learn more about Cristine's work.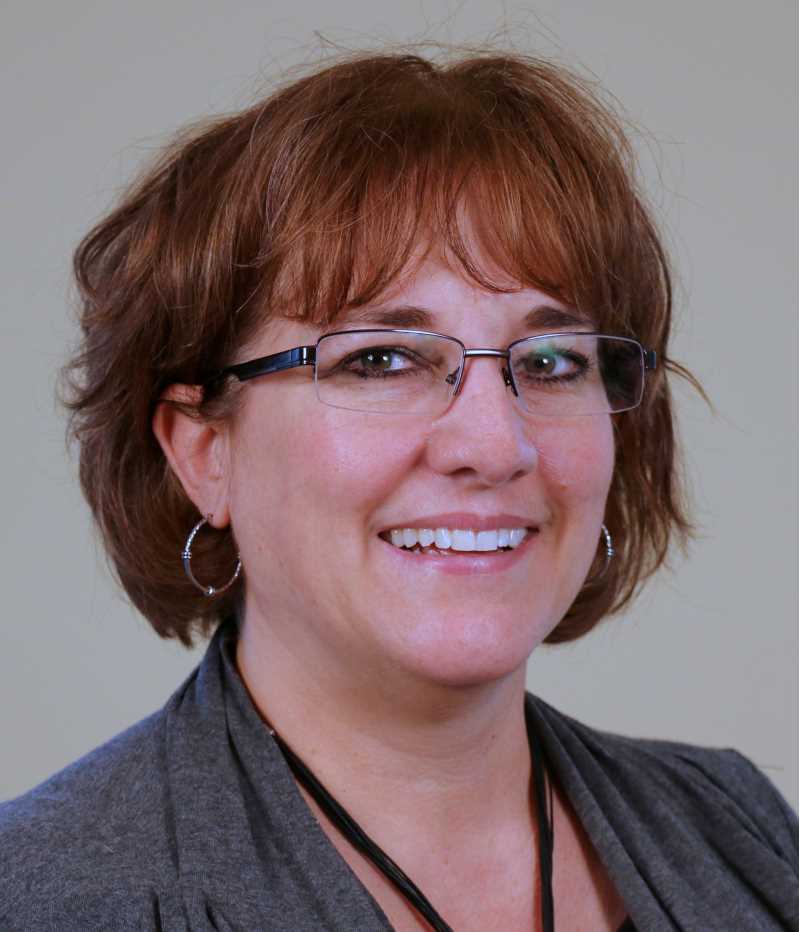 Cristine Reid, RM B.S. '91, M.S. '92
---
Interview conducted and article written by Patrick Killian, UWL Recreation Management '15 B.S., UWL Therapeutic Recreation '19 M.S.
Carl Klubertanz has been on our shortlist for a feature since we started a few months ago. Carl provided us with further insight into the networking and pride that our department takes in offering opportunities to hard working students. Now in the Director of Facilities position at the La Crosse Area Family YMCA, Carl explained that during his coursework he had the opportunity to take an aquatics facility operations class with an instructor who owned his own business. "Because of the relationship I built during this course, I was able to conduct my internship with this company, which allowed me to network with multiple Parks and Recreation departments across the state to include organizations like the YMCA" Carl explained.
Through his internship experience he was able to start at the YMCA as a property manager. Utilizing his military background and experience through internship, Carl has advanced to his current role as the Director of Facilities. His connection to our department has continued ever since. Carl has been invited to speak at career panels and even participate on the program's curriculum advisory board. Having the opportunity to continually improve and maintain a program he enjoyed "has been a great privilege and honor". As a student who entered the program at the time Carl was completing it, I [Patrick] can say many changes have created greater specialization for students.
When asked about his college experience, Carl told us that he appreciated the classes that spent time outdoors. Though the curriculum has changed, many classes still present that opportunity, including the Foundations course often taught by Daniel Widuch. About Daniel, Carl stated "I have never met someone so passionate about the essence of the program and about the message communicated to future generations about experiential education". Around La Crosse, time on the river or in the woods have been Carl's favorite places. Not alone in his sentiments of winter, park and rec volleyball and reading is where you might find Carl in the coming months.
Pressed for his advice to students interested in recreation management, Carl echoed Keegan, "volunteer, network, make mistakes! Get out there, experience as much as possible…if you want something, work for it. Everyone starts somewhere, so make the most of it". From the writer's seat, I can tell you Carl certainly has. His name has come up more times than I can count in those career panels, community programs, guest speakers, and here again in nominations for a featured alum. UWL Recreation Management is proud of its alumni, both local and a far, and the department would like to thank Carl for sharing his story as this month's featured alum!
Carl Klubertanz, RM B.S. '13
---
Interview conducted and article written by Patrick Killian, UWL Recreation Management '15 B.S., UWL Therapeutic Recreation '19 M.S.
This month we feature Keegan Mills, who earned his B.S. in Recreation Management from UWL in 2014. He chose UWL because his parents had both graduated from the UW System and the campus feel resonated with him. His final visit was "on a beautiful summer night, people were slacklining, throwing frisbees and chilling in hammocks, a student body having fun on campus." He says he knew "this is where I need to go." Coming from Minnesota he didn't know anyone, but went from knowing no one to making amazing friends and finding a degree worth earning. "I was a lost soul in college, I hope some non-Rec majors read this. It was a life changing event to find this program. The program set me up for success". Four and a half years after graduating, Keegan finds himself in the business of "running" major running events.
Keegan currently works for RAM Races in Buffalo Grove, IL as a course and site manager. RAM Races hosts running races in cities across the U.S. with anywhere from 5 to 38 thousand runners participating in each race. Since summer 2018 Keegan has been working with communities to plot courses, gain permits, and establish relationships to ensure that cities like Philadelphia, Chicago, Minneapolis, Denver, San Diego, and more are prepared for the thousands of racers who will fill their streets for a day of running. He also helps manage the day-of race logistics. Before joining the racing group Keegan worked nearly four years in military recreation.
Keegan fulfilled his internship at the Naval Station Great Lakes (Great Lakes, IL) in the summer of 2014. They invited him to stay on as a recreation specialist after, and in those years he offered recreation programs to the sailors and their families, as well as helping to manage a marina. When pressed on the impact his recreation management education had on his time in Great Lakes, Keegan echoed last month's featured alumni, Ali Roberts, citing REC 200's facilitations class (now part of REC 300) as both enjoyable and impactful. "The fun games we presented and experienced others present, I reused a good chuck of those. I pulled activities directly out of that class," Keegan explained. And though his education set him up, he feels that the internship was the professional transition he needed to apply his classroom experiences to a true career. The work ethic he applied to the recreation management program has continued into his career, and Keegan advises students and young professionals not to stop growing.
"Continue to learn and make yourself an asset." Keegan implores recreation majors and professionals to never stop learning, a practice he preaches through certifications he earned during his internship and in the years after while at the naval station. Keegan cited senior lecturer Daniel Widuch with helping him find his internship site, but also in teaching him how to find the best opportunities. When he had narrowed down his internship ideas to military recreation, Daniel was able to connect Keegan with multiple opportunities and previous interns who helped him choose to apply. "Whether it's your internship, first job, or fourth job, network! Build relationships with mentors (and coworkers) and hold on to them." Keegan stressed that the ability to build relationships were able to help him find an internship, and a job that he has truly enjoyed.
Networking is what brought Keegan and I together for this article. I'd like to congratulate Keegan on being an exceptional example of what a recreation manager can be. His social media posts have kept me up to date with his appetite for art and adventure in his personal recreation. We are looking for more RM graduates to feature. Please take Keegan's advice and share our features with your fellow RM graduates or nominate an alum that you'd like to see featured. You can message us through our Facebook page, or email Dr. Dan Plunkett.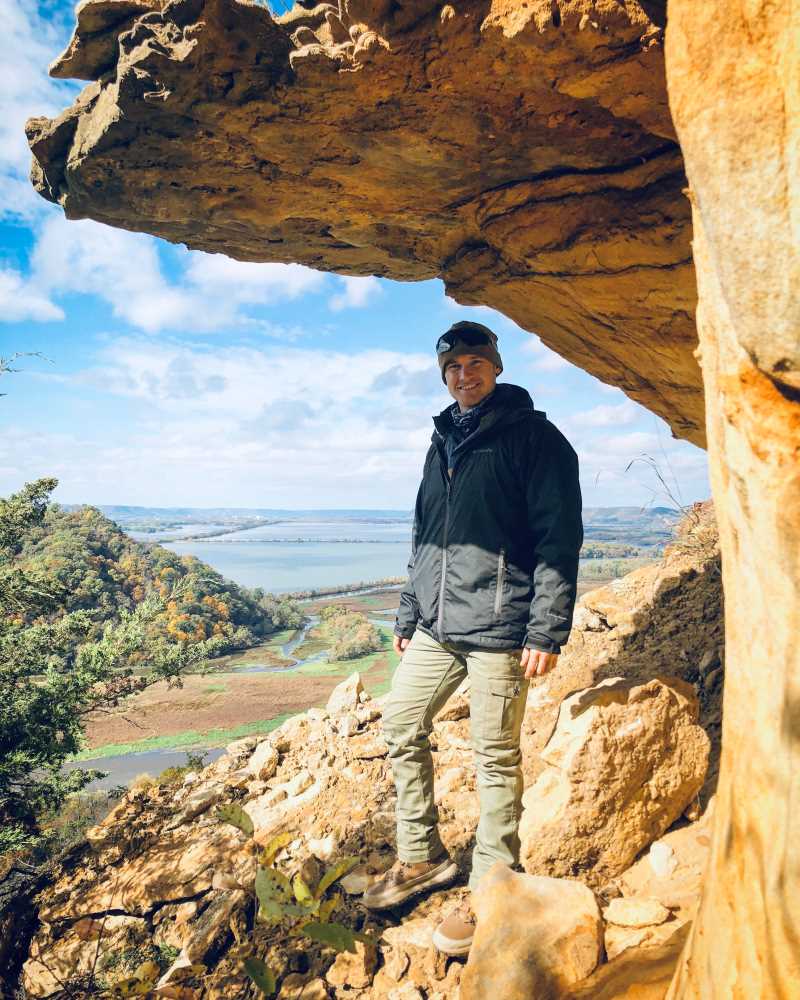 UWL alum Keegan mills hiking
Keegan Mills, RM B.S. '14
---
Interview conducted and article written by Patrick Killian, UWL Recreation Management '15 B.S., UWL Therapeutic Recreation '19 M.S.
This month we catch up with Ali Roberts, currently a Sports Coordinator at the YMCA of Metropolitan Denver – in Thornton, CO (North of Denver). Ali gained experience as a supervisor, lifeguard, and swim coach at her local pool in the summers before heading to Yellowstone National Park the summer of 2015, between her junior and senior years, where she was a Recreation Coordinator. After finishing her course work at UWL, Ali established Vagabond Cruise in Hilton Head, South Carolina as an internship site. She stayed on in full time positions at Vagabond Cruise working as the Food and Beverage Manager and the Passenger Services Manager, working from 2016 to late 2017. Missing the mountains Ali headed to the Denver area in search of work last spring and earned her current position as a Sports Coordinator.
Ali's experiences in outdoor recreation, tourism/commercial recreation, and now in non-profit and sports is the reason we chose to feature her. She shared some of her favorite La Crosse perspectives with us, about the program and the area: "the facilitation coursework gave me great insight into day to day work as a recreation professional". REC 200, now part of REC 300 was her favorite course, but one of the most impactful instructors for her was Dr. Laurie Harmon. "Especially at the end of school, she helped me feel comfortable making decisions regarding internship, and our conversations provided me with confidence as I moved on to becoming a professional."
When asked about her favorite aspects of La Crosse, Ali was clearly passionate about her involvement as a student athlete. Ali's soccer career at UWL ended with the school's first ever national tournament appearance. Outside of soccer, Ali loved the outdoors of La Crosse: "the bluffs so close to campus and even Perrot, a beautiful state park very close, and the river too". Her favorite hotspots include Root Note for coffee, Bodega for pub food, and the rooftop of the Charmant for feeling fancy.
When asked for words of wisdom for current recreation management students, Ali offered that "college itself is an experience that teaches you, it's a unique opportunity to grow in all parts of your life". Specific to the program and the profession, Ali would advise students "[not to] limit yourself, take on a challenge outside of your experience, and pursue your interest to the highest level that an internship or the field can offer. If you want to try tourism go somewhere touristy, if you want outdoor recreation go out west. Find the realest experiences you can find". And when you leave the university system, Ali passionately encouraged students to continue their education, saying that jobs themselves will teach you about your passions. Just like choosing your major during the first year(s) of undergrad, when the right position finds you, you'll know. The more you engage in recreation, the more quickly you'll find your niche.
Ali is a jack of all trades and has inspired me in the classroom and in the field to take recreation seriously. Seriously enjoy it and professionally facilitate it.
---
Interview conducted and article written by Patrick Killian, UWL Recreation Management '15 B.S., UWL Therapeutic Recreation '19 M.S.
News and noteworthy accomplishments
UW-La Crosse announced it has opened a new Tourism Research Institute, which will serve as a resource for tourism-related research needs. Recreation Management Assistant Professor and Institute Director, Dan Plunkett, founded the Institute as a direct result of a tourism boom in the La Crosse area. For more details, check out the Tourism Research Institute website or contact Dan Plunkett at 608.785.8204 or via email dplunkett@uwlax.edu.
Tourism Research Institute in the News:
UWL opens new Tourism Research Institute
New tourism program launched at UW-La Crosse
---
In addition to information on this page, we invite you to go to "UW-La Crosse Recreation Management" on Facebook and Linkedin for other departmental information.
Several members of our department came together as a team to play in a wheelchair basketball tournament held on campus. We had an outstanding showing of support from our colleagues and their families as they cheered us on, all the way to the semi-finals. It was an exciting day of recreating together, and we even had the chance to play a team of our therapeutic recreation students! This event was enjoyed by many, and we are looking forward to playing together in the next tournament.
Noteworthy accomplishments
The following are just a few accomplishments in Recreation Management and Therapeutic Recreation over the past year.
Departmental accomplishments
The Department of Recreation Management and Therapeutic Recreation recently became re-accredited by the Council on Accreditation for Parks, Recreation and Tourism (COAPRT). UW-La Crosse has the only COAPRT-accredited program in the state of Wisconsin.
RM/TR has added 3 new faculty members starting 2016-2017. We welcome Brian Kumm-Schaley, Ph.D. teaching in RM, Kari Kensinger, Ph.D. teaching in TR, and Lindsey Kirschbaum, M.S. teaching in TR.
Student accomplishments
Over the past three years, 91% of UWL students passed the National Council of Therapeutic Recreation Certification Examination. This compares to a national average passage rate of 67%.
Graduate student Tommy Means was named a 2013 Academy of Leisure Sciences Future Scholar. This award goes to two students in the country who show potential as a Ph.D. student in the field of recreation.
During the 2013-2014 academic year, nine undergraduates completed undergraduate research projects, and seven graduate students completed theses or graduate projects.
UWL Career Services Employment Statistics for 2012-2013 graduates
Recreation Management: 100% of graduates reporting had jobs in the field
Therapeutic Recreation: 80% of graduates reporting had jobs in the field, 7% were attending graduate school, 13% were employed outside the field
UWL Career Services Employment Statistics for 2011-2012 graduates
Recreation Management: 77% of graduates reporting had jobs in the field, 11% were attending graduate school, 12% were employed outside the field
Therapeutic Recreation: 70% of graduates reporting had jobs in the field, 30% were attending graduate school
Faculty accomplishments
Dr. Laurie Harmon has been promoted to Associate Professor.
Dr. Laurie Harmon had a book chapter on "Place Connections" published in Demystifying Theories in Tourism Research
Dr. Nancy Richeson along with Angie Sardina had an article titled Recreational Therapy Competencies for Working with Older Adults published in the American Journal of Recreation Therapy.
Dr. Nancy Richeson along with Ellen Rozak did a brief review of loneliness: Correlates, consequences, and considerations for recreational therapists. The review was published in The American Journal of Recreation Therapy.
Recreation Management & Therapeutic Recreation kudos
Lee Baines, Markus Mika, Linda Dickmeyer, Darci Thoune, Naghmeh Gheidi, Daniel Bretl, Kamilo Lara, Seth King, Brian Kumm-Schaley and Jane Brannan
Lee Baines and Markus Mika, both Biology; Linda Dickmeyer, Communication Studies; Darci Thoune, English; Naghmeh Gheidi, Exercise & Sport Science; Daniel Bretl, Microbiology; Kamilo Lara, Military Science, ROTC; Seth King, Physics; Brian Kumm-Schaley, Recreation Management & Therapeutic Recreation; and Jane Brannan, Veteran Services; received a UWL Challenge Coin at the Stole & Recognition Ceremony on Friday, May 6 in La Crosse, WI. Students presented a challenge coin to the staff or faculty member of their choosing in recognition of the impact the staff/faculty had on their academic career. Challenge Coins are an enduring military tradition. Military Commanders often give a coin to service members as a mark of camaraderie or to recognize hard work and excellence. They are intended to instill unit pride, improve esprit-de-corps, and serve as a reward for a job well done. A challenge coin signifies the person went above and beyond in their duties.
Submitted on: May 6
Sara Monday, Kilee Sipusich, Alexis Tate, Jared Tollas and Jennifer Wallace
Sara Monday, Kilee Sipusich, Alexis Tate, Jared Tollas and Jennifer Wallace, all Recreation Management & Therapeutic Recreation students, were elected to the 2022/23 REC Club Executive Board. On behalf of the Recreation Management program, congratulations to the newly elected board members.
Submitted on: May 1
Shea Dooley, Hayley Heiss, Annika Hellenbrand, Bayli Magnuson and Celine Zahn
Shea Dooley, Hayley Heiss, Annika Hellenbrand, Bayli Magnuson and Celine Zahn, all Recreation Management & Therapeutic Recreation students, were elected as the Therapeutic Recreation Club Board Members for 2022-23. Congratulations to the new TR Club Executive Board Team and wishing you a wonderful 2022-23 academic year.
Submitted on: April 29
Tara Delong and Jennifer Taylor
Tara Delong and Jennifer Taylor, both Recreation Management & Therapeutic Recreation, presented "Reimagining Recreation Therapy staff development: Self-care beyond the bubble bath" at the Southeast Recreation Therapy Association Conference on April 14 in Myrtle Beach, SC.
Submitted on: April 15
W. Thomas Means
W. Thomas Means, Recreation Management & Therapeutic Recreation, presented "To Know, Understand, or Liberate? How Paradigms Influence the Pursuit of Social Justice " at UWL's Social Justice Week, Collective Liberation in the Service of Social Justice Panel Session on April 7 at UWL. As we navigate the world around us, whether we know it or not, we are interpreting and organizing our experience through a worldview - or paradigm. Our paradigm guides us in what we can know and how we can know. In this session, work was presented on how different paradigms have impacted research in the field of leisure studies followed by a demonstration of how the use of critical paradigms (such as critical disability theory, critical race theory, and feminist theory) are imperative for scholars and practitioners to do the work of Social Justice and Collective Liberation.
Submitted on: April 10