Admitted new freshman
A page within Admissions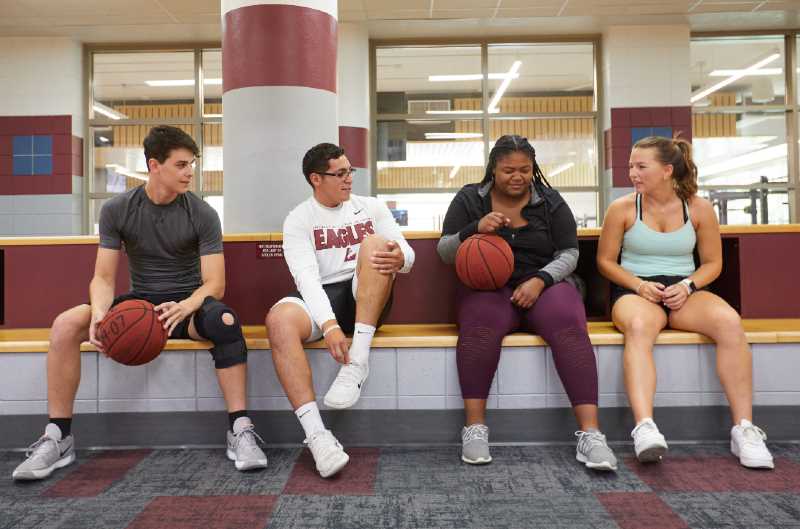 Congratulations on your admission to UW-La Crosse!
We look forward to you joining our new freshman class. Please follow the steps included within your admission packet and below so that you are prepared to join our campus community this coming fall.
Admitted NF
Your admission is contingent on successful completion of your senior year schedule as indicated on your application; therefore, you must receive prior approval to make a schedule change.
To submit a schedule change, email admissions@uwlax.edu the following information in the format below:
Course(s) name you would like to drop
Course(s) name you would like to add to replace dropped course
Reason for the schedule change
Full name and date of birth or student ID
You will receive a response approving or denying the change. Please allow up to five business days for the Admissions Office to review your request and send a response.
Submit the $100 Enrollment Deposit through your WINGS Student Center. Housing information will be mailed to you a few business days after you complete this step. Please note: The enrollment deposit is fully refundable upon written request to cancel admission prior to May 1.
Complete the Next Steps Checklist that was sent with your admission packet.
Connect with us on social media!
Placement tests are required for all new students planning to enroll at UWL. All students are required to take the placement tests regardless of credit earned as it will allow you the greatest selection of courses during the START program.
Placement test scores are part of your student record and are used by your advisor to plan your course schedule. Students who have not taken placement tests may not be able to enroll in math, English, or some language or science courses.
Students admitted for spring 2024 can complete their placement tests by following these instructions: Placement Tests
Students admitted for fall 2024 will be sent information about their placement tests in early February, 2024.
December: Submit FAFSA beginning in December.
March: Minnesota residents file for tuition reciprocity.
March 15: Sign up to take Online UW System Placement Tests. Information will be mailed out in early February.
April: Make sure you have submitted the enrollment deposit so that you receive START information in the mail in April.
May 31: Deadline to sign-up for START and to take Placement Tests.
June: Attend START on your registered date.
June: Housing and Roommate assignments will be emailed to your UWLAX email account.
September: Move-in Labor Day weekend and begin fall classes on Tuesday!
Are you sure? Although we hope you choose UW-La Crosse, we also understand that you may decide to attend another school. To formally cancel your admission, you must contact the Admissions Office in writing by email at admissions@uwlax.edu or via mail at: 1725 State Street, La Crosse, WI 54601. Please include your full name and student ID number with your correspondence.
All New Freshmen entering for the Fall Semester have until May 1 to receive a full refund for both the $100 Enrollment Deposit and the $150 Housing Deposit. Admission to UW-La Crosse cannot be deferred. To be considered for a future semester, please submit a new application for admission. Feel free to contact us in the future should you like to pursue your education at UW-La Crosse.