Joint Committee on Free Speech Promotion (JCFSP)
A page within Chancellor
The UWL Joint Committee on Free Speech Promotion (JCFSP) was created by Chancellor Joe Gow in 2019. The JCFSP is charged with creating an event (or events) to help our campus celebrate national Free Speech Week, which takes place each year during the third full week of October: https://www.freespeechweek.org/about-fsw/
Spring 2023 Meeting Dates & Events:
Tuesday, March 7, 11 AM, Tuesday, March 21, 11 AM, Tuesday, April 18, 11 AM
Join Zoom Meeting https://wisconsin-edu.zoom.us/j/98849422463?pwd=OHNFb25sR3pXQVZWMmJCazdhRmgzUT09&from=addon
Meeting ID: 988 4942 2463
Passcode: 411652


The Joint Committee on Free Speech Promotion and the Center for Transformative Justice invite you to watch the #SpeechMatters 2023 conference hosted by the National Center for Free Speech and Civic Engagement on Thursday, March 23, from 11am-3pm, Student Union 3110. Light refreshments provided.
---
For full information about UWL's policies and values on free speech, freedom of expression, and academic freedom, including expectations for students and employees, please click here: www.uwlax.edu/free-speech.
---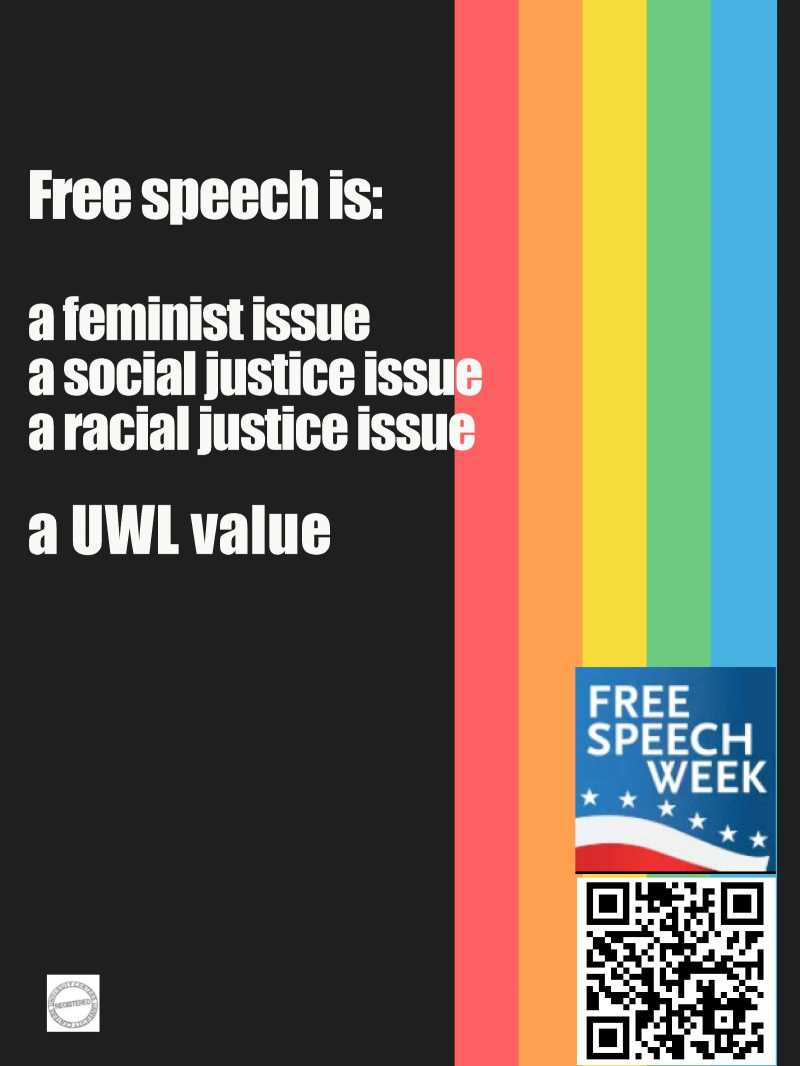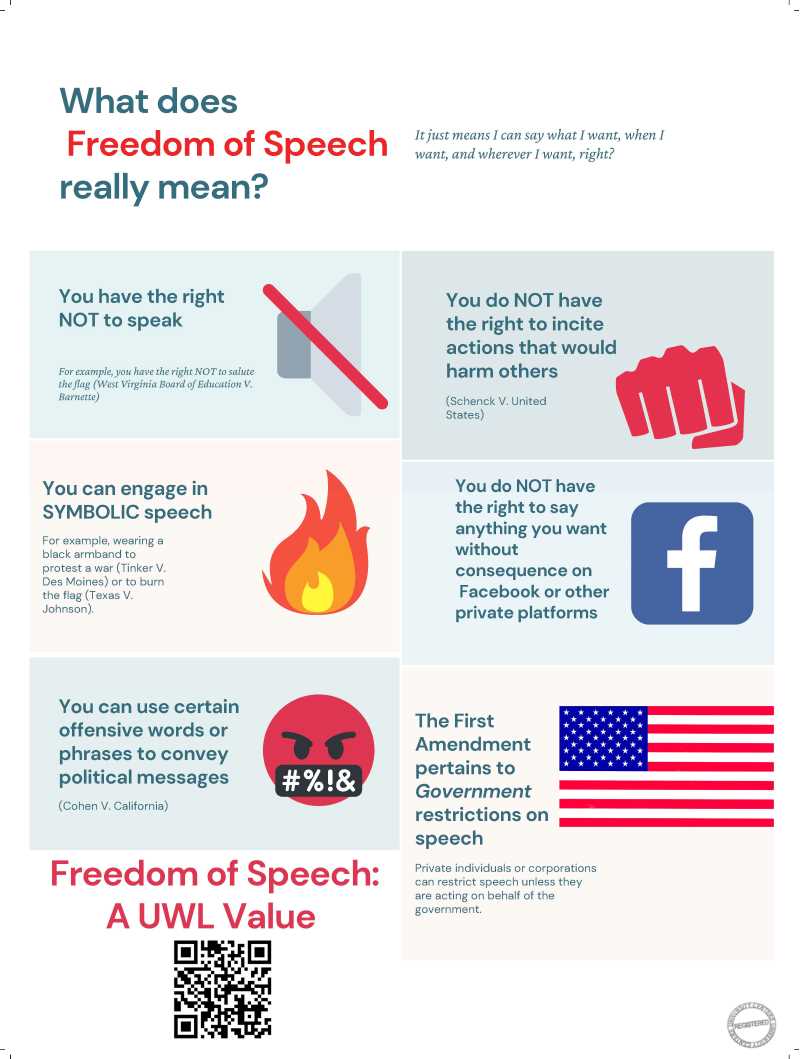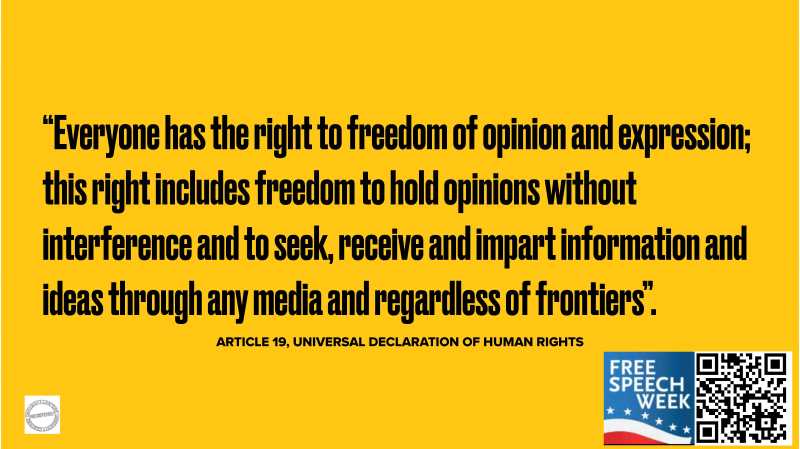 PAST FREEDOM OF SPEECH WEEK EVENTS (2019--2022
2022: STAYING ON MISSION: RACE, EQUITY, AND JUSTICE IN THE MIDST OF POLARIZING POLITICS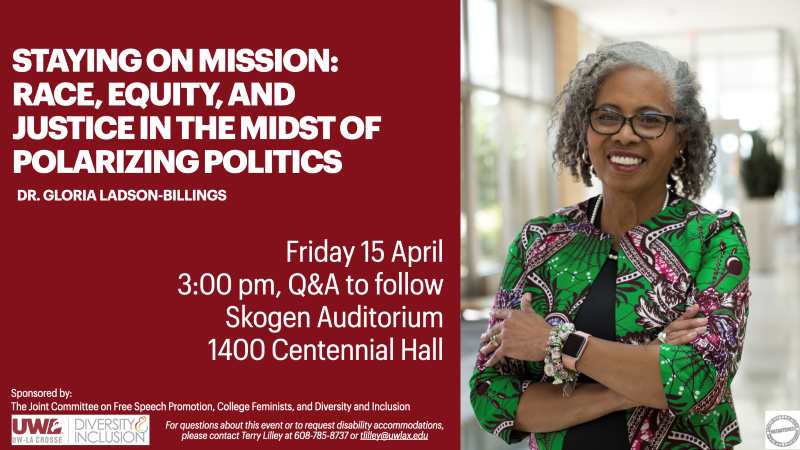 2021: LA CROSSE MAYORAL CANDIDATE DEBATE
The Joint Committee on Free Speech Promotion proudly hosted a student-centered virtual mayoral debate. The two candidates for mayor, Vicki Markussen and Mitch Reynolds, answered student questions.
2020: ACTIVISM, INTERSECTIONALITY, AND AGENCY IN THE ERA OF ME TOO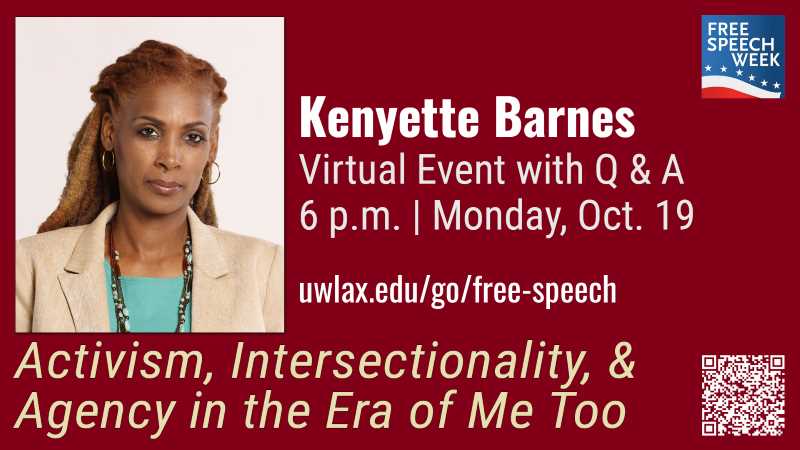 Activism, Intersectionality, and Agency in the Era of Me Too, provide a blueprint for emerging feminist activists to transform their personal trauma, gender & intersectionality oppression
2020: MEDIA BIAS & POLITICAL POLARIZATION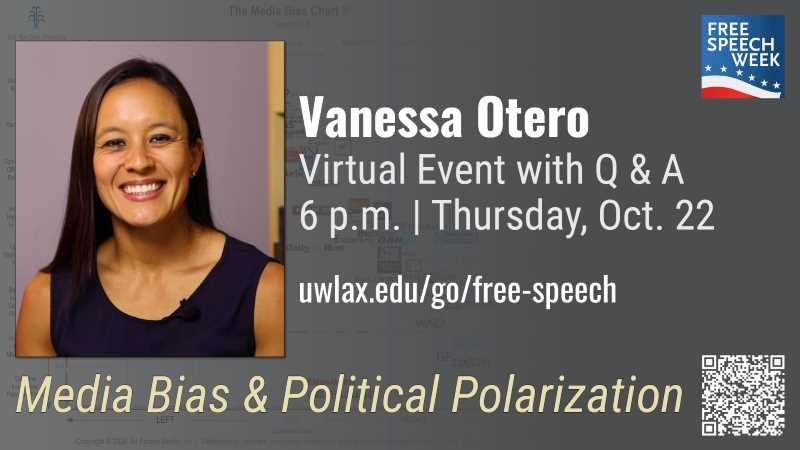 Ad Fontes Media, whose mission is "to make news consumers smarter and news media better". The organization rates news reliability along with associated bias to help people make informed decisions.
2019: "YOU CAN'T SAY THAT! CAN YOU?"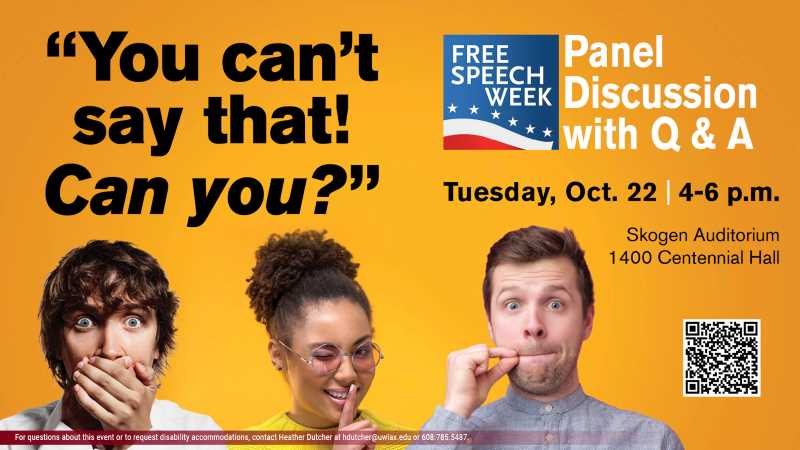 You can't say that! Can you? FREE SPEECH WEEK | Panel Discussion with Q & A, Tuesday, Oct 22, 4-6 p.m., Skogen Auditorium, 1400 Centennial Hall
What are my rights when it comes to free speech? What can I say? What's the difference between free speech and hate speech?