Due to COVID-19, our physical office is closed. However, all classes will be held online and instructors and staff are working remotely. We recommend email or Canvas to reach instructors and email or phone for departmental business.
Experience the world at UWL
Learn about past worlds and the forces that made ours. Travel to other times and places through reading, discussion, and study abroad. Far more than job training, studying history is a global education, one that begins at UWL but deepens throughout your life.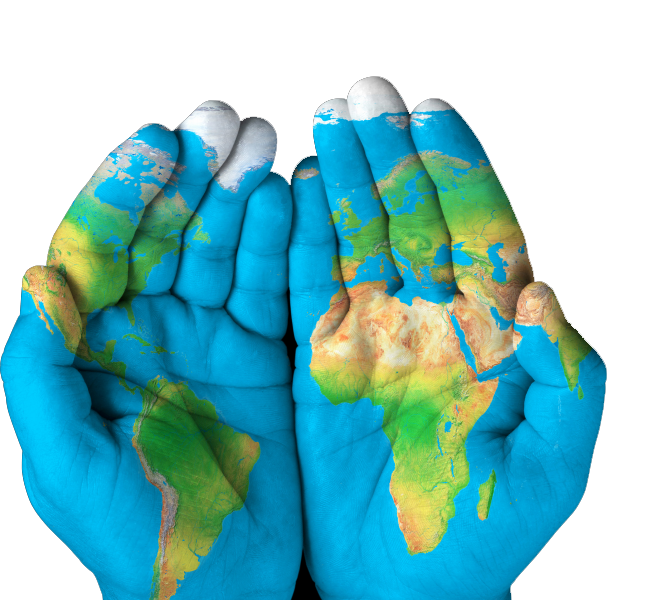 Complements any program and career goal
Allows for emphasis in a world region, topic, or teacher preparation
Takes learning outside the classroom
Provides cross-cultural knowledge and understanding
Underscores the way our future unfolds
out of the past
Marketable skills
for future employment
---
Versatile
---
one-on-one advising
---
Broad array
of courses
You benefit by
Understanding peoples and societies
Learning to think creatively
Building skills in interpreting, analyzing, and communicating evidence
Preparing for the real world through internships, volunteering, and study abroad
Giving yourself an edge over competitors in careers in law, business and finance, medicine, education, journalism, public history, and government service
Award-winning
Faculty
SPOTLIGHT
NEWSPAPER STORY ON THE FRIENDLY FINDING AID AND PROF. STOVEY
Great story here that has been featured in the La Crosse Tribune about how a research tool devised by UWL History professor Patricia Stovey and others--the National History Day in Wisconsin Friendly Finding Aid--is enabling UWL undergraduates as well as middle and regional school students in the broader region. Through use of the aid, they are coming to understand how to grapple with history and how to write about it. These are essential skills in times of crisis like our own.
2020 National History Day State Qualifiers and Alternates, Western Region Contest University of Wisconsin-La Crosse, April 13 , 2020

Junior Individual Exhibit

Qualification

Name(s)

Title

School

State

Joseph Baranowski

Sled Hockey

Holmen Middle School

State

Emerald Olson

The Women's Suffrage Movement

Onalaska Middle School

State

Chelsea Hartl

Antibiotic Breakthrough Penicillin

Cuba City Middle School

1st Alternate

Hennessy La Mere

Katherine Johnson

Holmen Middle School

Junior Group Exhibit

State

Maya Amundson, Morgan Blood

Jacqueline Cochran

Holmen Middle School

State

Addison Beach, Ellie Euler, Lillian Schmidt

Anesthesia

Holmen Middle School

State

Hennasy Schaffer, Molly Erickson

Amrian Anderson: Breaking Barriers Through Music

Logan Middle School

1st Alternate

Madeline McKelley,Mary-Catherine Clatworthy

Seneca Falls Convention

Onalaska Middle School

Senior Individual Exhibit

State

Nora Tucker

19th Amendment

Bangor High School

State

Erika Meyer

The ERA: Cracking the Barrier to Constitutional Protection

CFC High School

State

Teigan Ehrat

Wilma Rudolph: Breaking Barriers to Win Gold

CFC High School

Senior Group Exhibit

State

Aliyah Langrehr, Madelyn England, Taylor Jacobson

Breaking Down Racial Barriers: The Life of Ella Fitzgerald

Bangor High School

State

Alexandryia Ryan, Olivia Sixty

Haymarket: Breaking through to the 8-Hour Day

CFC High School

Junior Individual Documentary

State

Lucas Go

The Development of Cortisone: Medicine's Modern Miracle

Onalaska Middle School

State

Brianna Grilley

The Locks and Dams of the Upper Mississippi River: Bringing Prosperity and Problems

Lincoln Middle School

State

Harsimranpreet Virk

Marie Curie: Breaking Gender Barriers in Science

Holmen Middle School

1st Alternate

Wynne Siegert

Kathleen Kennedy Breaking Barriers in History

Middle School

Junior Group Documentary

State

Cole Everson, Sam Stenberg

Jackie Robinson

West Salem Middle School

State

Danil Roberts, Mason Schillinger

The Evolution of Penicilin

Logan Middle School

State

Kate McWilliams, Leah Muench

Marie Curie: A Lifetime of Discovery

Lancaster Middle School

1st Alternate

Arlo Wilker, Isaac Trohkimoinen

Anesthesia

Lincoln Middle School

Junior Individual Performance

State

Nora Erickson

Women Breaking Barriers in History

Lincoln Middle School

State

Ethan Archer

The Pony Express

Holmen Middle School

State

Trinity Horstman

Marsha P. Johnson and the Stonewall Riots

Holmen Middle School

Junior Group Performance

State

Braeden Dolle, Elliott Sjoquist

George Edwin Taylor's Remarkable Run for the Presidency

West Salem Middle School

Senior Individual Performance

State

Chance Fuller, Leo Tussip

Blacksmithing (?)

Bangor High School

Senior Group Performance

State

Nora Wuensch (WUCH)

(?)

Bangor High School

Junior Paper

State

Kaetryn Oliver

Temple Gandin: Breaking Barriers in the Cattle Industry

Holmen Middle School

State

Maggie Herath

Louis Armstrong: An International Phenomenon

Lincoln Middle School

State

Lucas Strauss

International Space Station

Holmen Middle School

1st Alternate

Emma Goede

Princess Diana: The People's Princess

Holmen Middle School

Senior Paper

State

Allison Ganther

Ruby Bridges

Necedah High School

State

Ava Pronschinske

Social Security: Removing Barriers to Federal Government Assistance

CFC High School

State

Damian Jilk

Splitting Element 92: The Gnat in the Cathedral

CFC High School

1st Alternate

Yousuf Mirza

Gandhi and the Struggle to the Indian Independence

Bangor High School

Junior Individual Website

State

Reese Guest

The Stonewall Riots

Holmen Middle School

State

Paige Stevenson

Dr. Elizabeth Blackwell: Breaking through the Gender Barrier

Holmen Middle School

State

Authumn Burkhalter

Mae Jemison's Dedication to Space: Breaking Barriers in Space Exploration

Holmen Middle School

1st Alternate

Gabriela Korthuis

The Alice Network

Holmen Middle School

Junior Group Website

State

Allie Neilson, Amaya Thesing

The Polio Vaccine: The New Beginning

Onalaska Middle School

State

Cassidy Ahlberg, Jayden Wateski

History's Courageous Elizabeth "Mumbet" Freeman and Her Lawsuit for Freedom

Logan Middle School

State

Sareece Sackett, Sidney Flack

Elizabeth Blackwell: The Woman Who Diversified Medicine

West Salem Middle School

1st Alternate

Arthur Wu, Gavin Belanger

Franco-Prussian War

Onalaska Middle School

Senior Group Website

State

Lauren Kadrmas, Molly Bachmann

Mamie Till: Breaking the Barrier of Violence

Bangor High School