Need help with a paper, research project, exam or essay for your history class? Need advice on studying for your HIS 101 or 102 course -- or any other history class? Want to talk to a fellow student instead of (or in addition to) your professor?
Come in to either Wimberly Room 402 or the Murphy Learning Center to talk to our History Peer Tutors. They are students like yourself, who have already completed many history courses.
Email at histutors@uwlax.edu.
Fall 2017 Hours
Monday & Wednesdays
Tuesday & Thursdays
2:15-3:45 PM Wimberly Room 402
History tutor coordinator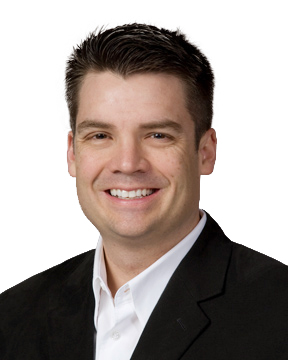 Here at the Murphy Learning Center, our tutors are all friendly, qualified individuals. All of our tutors have gotten good grades in the classes they tutor and have been recommended by faculty from their department. In addition to their knowledge our tutors are now taking a class designed to make them effective tutors. Meet our tutors!
James Gillingham
Brief biography: "Hi, I'm a senior at UWL, and am currently pursuing a Bachelor's degree in History Education. I enjoy helping students improve their writing abilities, and am especially interested in helping students adapt to the transition from high school to college-level history courses. In my spare time, I spend my time playing Rugby, reading, and meeting new people. PGPs: He, Him, His."
Study tip: "If you are having trouble staying productive in your usual study spot, it can be helpful to switch locations to help break away from any rut you might be falling into."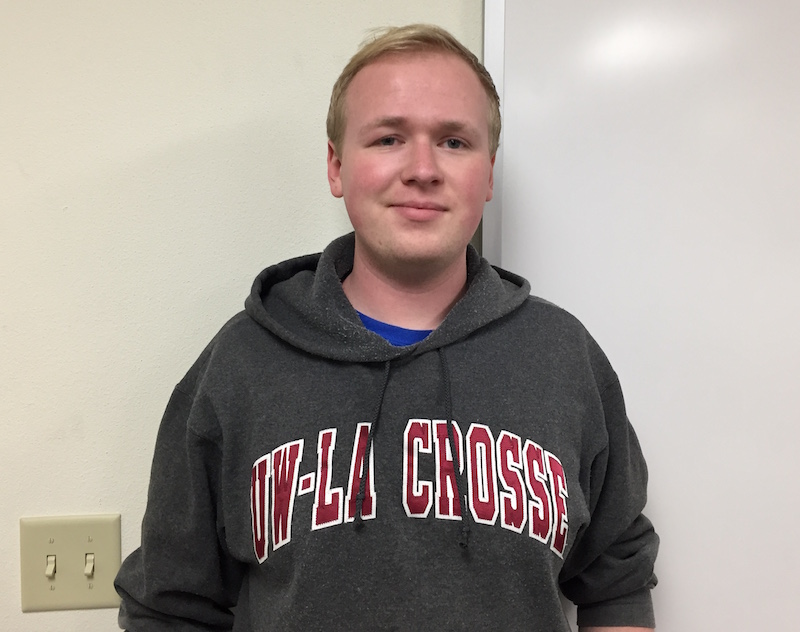 Christopher Seitz
Brief biography: Greetings! I am Chris, a student here at UW-L planning on graduating in the spring of 2018. For many years, I have had a great interest in history which has lead me to study the subject here in La Crosse. I especially enjoy a more hands-on approach to history, which has guided me to my favorite hobby as a WWII reenactor, as well as a desire to do museum work after college. If you ever need help in the area of history, I am here to help!
Study tip: Don't procrastinate. While it may initially be fun to avoid work, in the end it will only lead to more stress and headaches.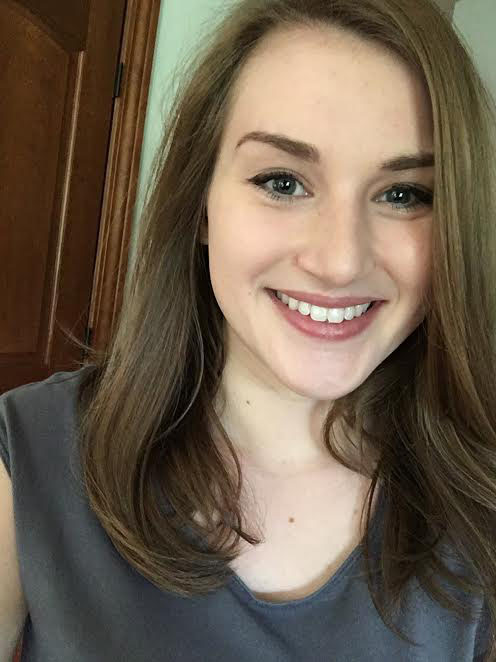 Sara Krueger
Brief biography: I am a senior with a double major in History Education and Broad Field Social Studies Education, with intents to teach middle or high school social studies. My coursework thus far has provided me with extensive research and writing experience, and I love to pass on what I have learned about essay writing to others, especially students who are new to college-level history courses or are in their general education coursework. If you are in need of any study, research, or writing tips, I am happy to help! Outside of school, I spend my time reading, with friends, or doing gymnastics on the UWL club team.
Study tip: Always start history essays by writing out your thesis statement and a clear outline to ensure that your paper is well organized and proves your point. After you have written your essay, read it to another person to check for mistakes that you would likely miss if you were not reading the essay out loud.