Check out the tutors available in the Learning Center- 251 Murphy Library. The experienced tutors are there to assist you in your biology courses.
The coordinator for the Biology tutoring is Dr. Lee Baines.

Biology tutor coordinator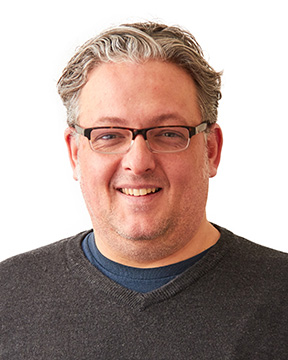 Here at the Murphy Learning Center, our tutors are all friendly, qualified individuals. All of our tutors have gotten good grades in the classes they tutor and have been recommended by faculty from their department. In addition to their knowledge our tutors are now taking a class designed to make them effective tutors. Meet our tutors!
Mitchel McCloskey
About me: I love the outdoors and exploring our world. I have worked on research with bioluminescent crustaceans called ostracods, with bioluminescent annelids called sylids, and I have worked on research comparing bat and bee sleep. I hope to study evolutionary ecology or animal behavior and work as a field biologist in marine systems once I graduate. My hobbies include hiking, traveling, skiing and diving. Also I love coffee, a little too much.
Study Tip: Don't be afraid to ask your professors questions, the tutoring center is a great resource for extra help but talking to your professor is never a bad option. Also, it can help build a personal relationship between you and them which could help ease anxieties. Although, we'd love you to come see us too!
David Kufner
Brief Biography: After I graduate from UW-L, I plan on going to medical school. Once medical school is out of the way, I want to become an orthopedic surgeon for a professional sports team. In my free time, I love to cycle and lift weights. I went on my first bike race around Lake Winnebago (Northeast Wisconsin), and that was 90 miles! It was a difficult challenge, but the reward of actually completing my first race (and a huge one at that!) was priceless.
Study Tip: SLEEP! Your brain does not function as well as you think it does on very little sleep. I believe getting enough sleep is just as important as maintaining good study habits. The key here is to have a balance between adequate sleep, and adequate time spent studying the way that works best for you.
Joshua Jensen
About me: Honestly, my true passion is in learning! I spend most of my time just studying, working, and playing with my dog; yeah I have a dog and he's really awesome! Right now I am involved with undergraduate research under Dr. Czerwinski and love every second of it! I also work as a CNA and am currently looking for a job as an EMT to continue my gradual progression into the medical field. After I finish my Bachelor's I plan on going to medical school to become a general surgeon.
Study Tip: Know how to balance fun and studying. My first semester I spent almost every moment in the library but I became burnt out near the end of the semester. Studying is wildly important but being able to incorporate some fun is also important because it gives one's brain a chance to relax. Also, if your professor posts their notes on D2L, print them. I found that focusing on writing what they are saying, other than what is on the slides, is very beneficial.
Heidi Wirt
About me: I love all parts of biology but I am most interested in the environmental aspect of the field. If I'm not working or studying, which is rare, I like to be outside and enjoying the fresh air. After undergrad, I want to maybe get a masters degree in ecology or something similar. My dream job would be to research sustainability and how to make the environment better for everyone in the future.
Study Tip: Rewrite your notes and redraw cycles and diagrams as soon as you learn them so that you aren't cramming before an exam. Also, biology is mostly concept based, so it can be helpful to talk things through with a friend (or tutor in the MLC) and figure out how all the big picture ideas relate to one another. Don't procrastinate!
Nicholas Domanico
About me: I love the outdoors and almost anything that involves being in nature, except maybe getting bit by mosquitos. Hiking, biking, and kayaking are some of my favorite things to do whenever I get the chance. I'm a huge biology nerd, and love talking about anything biology related, especially if it's related to genetics and evolution, so if you read any cool articles I'd love to talk about it.
Study Tip: No matter how much time you have before an exam you're always going to wish you had more right before you take it. You can always improve, even if only a little bit. Don't regret wasting the time that you did have to study for your exams, and use it to your advantage. That doesn't mean that you should spend all your time studying, but do what you have to do before you do what you want to do.
Skye Volk
About me: I love music and play many instruments. My favorite instrument to play is the mellophone, which I play in the Screaming Eagles Marching band here at UWL. I also love to knit. In my free time I like to hang out and relax with my friends and family. I am not sure what I want to do once I graduate, but I am excited to see where I end up.
Study Tip: Be sure to actively study, many students read through lecture slide or their notes and count that as studying. Find an active way to understand what you are learning. I like to make flashcards and have someone quiz me. Also, try to think of possible questions your professors could ask you about the material and write down how you would respond on an exam or a quiz.
Ruth Higbe-Harrah
About me: When I am not working or studying in the library, there are a variety of things I like to do in my free time. I am passionate about art, including acting, singing, painting, drawing, crocheting, and anything else I can get my hands on to create! Another passion of mine is going on mission trips, I have gone on 9 so far. I also enjoy ice skating, biking, spending time with family, and traveling. When I graduate from UWL, I will pursue a graduate degree in genetic counseling and possibly a PhD in human genetics. My career goal is to work as a genetic counselor at Mayo Clinic in Rochester, Minnesota.
Study Tip: Study in groups. First of all, making plans and knowing others are depending on you will give you motivation to go study, and working with friends canmake studying more pleasant. Studies have found the best number for group studying is three people. One benefit of studying with others is that the best way tolearn is by teaching material to others, and you will also have the opportunity to learn from others in the areas you are struggling. Finally, with more people, you can quiz each other, and there is less of a chance of forgetting to study anything important.
Alaryana Lipke-Randle
About me: I am from the Madison area, and I plan on transferring to the University of Wisc. Madison to pursue my nursing degree with my specialty in the Neo-Natal Unit. I enjoy singing, dancing, spending time with my family and friends, and binge watching my favorite shows including: Breaking Bad, Game of Thrones, and Mad Men. I also LOVE Italian food, comedies, concerts, and long naps.
Study Tip: With this being my first year in this type of environment I would say that studying with a group is extremely helpful. Also redrawing, rewriting, and reciting things are crucial for them to remain in your memory!
Taylor Martocci
About me: I am from Belvidere, Illinois but consider La Crosse my new home! I love everything outdoorsy including hiking, rock climbing, rollerblading, and skiing. I really enjoy spending time with my family and friends and traveling. It is my goal to go to all 50 states by the time I'm 50! After undergrad my current plan is to attend grad school for Physical Therapy. It is my dream to someday open up my own Physical Therapy clinic.
Study Tip: I have found studying with a partner or small groups to be very helpful. It allows you to discuss material and talk out concepts. You may find that you are really strong in one chapter and your partner(s) strong in another. You can then teach each other and help work through the sections that are a little harder. Don't be afraid to ask questions and get help from professors, tutors, or other resources. Keep a positive attitude when times get tough, getting down on yourself will only make it worse!
Dakota Andreae
About me: I am from a very small town in central Wisconsin called Spencer. I've grown up hunting and fishing and just being in the woods so biology came to me just by my wonder at how things work. I play football here at LaCrosse. I'm a defensive end and my number is 98 if you want to look for me at one of the games. I enjoy singing, video games, and just hanging with friends. Favorite movies are all marvel movies and most "chick flicks".
Study Tip: Actually study the material and think about it. I've found the best way to learn is to explain what you learned to other people that way if you don't know something completely you can go back and look at your notes and keep learning. If something confuses me even after using my notes and other resources I usually google things.
George Nunn
About Me: I am from Verona, Wisconsin,which is about ten minutes outside of Madison. Even thoughI have lived in Verona for the majority of my life, Iwas born in England. Sadly, I don't havean accent since I moved here when I was 2. I am currently pre-PT and plan on going to PT school following my undergraduate degree. As for fun facts, I love food, my favorite movie is probably Titanic, and I love to play soccer.
Study Tip: From a study group and study with others.When studying with others, you are able to challengeyour knowledge in a much more productive manner. Youwill be able to see which topics you are solid on and othersthat are more questionable. This active discussion andchallenge of knowledge is necessary as the exams will require knowledge deeper than the surface.
Ashley Scharp
About Me: I am from De Pere WI, close to Green Bay. I love traveling and am very passionate about self-health, including mental and physical health. With that said, I love doing yoga and other things that make me happy, such as helping with biology! After graduating from UW-L I hope to attend a Medical School and then travel the world with Doctors Without Borders, the Peace Corps, or a similar organization, as a physician. My favorite movie is definitely Mean Girls, and yes I do try to wear pink every Wednesday (if I'm not wearing a hump day shirt). :-)
Study Tip: Take breaks! If you're getting tired or your head hurts and you can't focus, don't push yourself past what you can handle. Be gentle on yourself, but also don't slack or procrastinate. Keep material/physical rewards to a minimum and let your reward for working hard be a higher grade/score. Believe in yourself, and if you get stuck do not hesitate asking for help! There are so many places you can go to get help, especially here at UW-L; you are never alone!
Josh Christensen
About me: I am originally from Oregon WI which is about 10 minutes south of Madison. I try to stay very active on campus, I am on the cross country and track and field teams here on campus, I am in a few clubs, and I am involved in undergraduate research in organic chemistry with Dr. Stepanova. After undergrad, my goal is to go to medical school, I do not know what type of doctor I would like to be yet because so many of the specialties seem interesting to me. The two that I am interested in right now are orthopedic surgery and anesthesiology, but that could change next week…
Study Tip: If your professor posts a study guide or learning objectives, use it. Don't just go through the motions of looking over, it really go in depth with the questions filling in as much information in as much detail as you can. I think it helps to rewrite stuff or retype it rather than just going through it in your head. After you have it all filled out, go through it many times. It may take quite a while on the first attempt, but as you progress you will be able to go through the whole thing in a relatively short amount of time.
Joshua Borenz
About Me: I am from a small town near Milwaukee called Oconomowoc, Wisconsin. I apply to the Radiation Therapy program this semester and hope to be accepted. My plan A is to become a Radiation Therapist and my plan B is to pursue a Biology major/Chem minor and then continue a specific course of study in grad school. I love the outdoors as my hobbies consist of traveling, running, biking, and hiking. I also enjoy music and have played the guitar most of my life. My favorite food is Mexican by far and I'm always in the mood for Chipotle. I enjoy learning and understanding how our world operates on a biological and sociable level. I'm pretty open-minded to any situation and I enjoy talking to everyone.
Study Tips: Make sure you fully understand a concept being taught in class instead of just memorizing it. If you can fully explain a theory to someone else, then memorizing becomes easier and more of a byproduct. Take advantage of office hours whenever necessary tobuild a personal relationship with your teacher and to hear areinforcement of lecture, plus you pay for it. Finally one word, QUIZLET. This website will allow you to learn hundreds of words for A&P lab vocabulary because there are too many for handwritten flashcards. It also is a great way to summarize all lecture material into a group and you can create test and other games to participate in active learning. P.S. Khan Academy is the savior of severe desperation.
Erynn McNeill
About me: I am biology major with an environmental concentration and have a passion for learning how everything in an ecosystem is interconnected somehow, especially the hidden effects that carnivores have on landscapes. Outside of classroom I work as an art teacher and also assist wolf and wildlife biologist with field work and outreach education programs through the Timber Wolf Information Network (check it out). Wolves definity have my soul. Besides all that I have quite a bit of wanderlust and have spent summer semesters in the western Montana and central Alaska working on various projects. I'd like to continue traveling through working seasonal positions after my undergrad, eventually ending back in western Montana for graduate school to pursue a career on the ecology, conservation, and education of wolves in the states.
Study Tip: Stop doubting yourself. You've gotten this far and you are capable of going farther IF you put the time and work in. Get yourself in a study rhythm early in the semester and stick to it. Have routines for each class that you go through before each exam, eventually these will become easy to manage because your mind will be familiar with the routine. And remember, there is a huge difference between not being smart enough and not putting the work in. If you've got a passion for it you can do it!
Jordan Appel
About Me: I am originally from a small town in the Fox Valley area called Chilton. The end goal for me is to eventually apply to medical school to become a pediatric endocrinologist. I have been a Type I diabetic since I was 2 years old, and this has been a strong driving factor for me to pursue medicine. In high school I was active in football, swimming, golf, and music. Here in La Crosse I was on the swim team my freshman year and a part of choir for the last 2. Other things I do outside of class are exercise, play video games, go adventuring, look at memes, and (as you can probably tell from my picture), fish. My favorite movie is Jurassic Park, and my favorite food is chicken. I have been in musicals since I was 8 and have played parts such as Danny Zuko in Grease, Gaston in Beauty and the Beast, and Shrek. I hope to someday travel across both Europe and Africa.
Study Tips: Start looking at material early out. I typically spend at least one night a week going back over past material and try to make it applicable. I like making analogies out of things, as it helps to make difficult topics more tangible and easy to visualize. Also, use all the tools available. Professors will often put extra material on D2L or in their offices, and sometimes won't mention it directly in class. I have been able to get full practice exams from professors just because I was willing to go visit them in office hours and build a positive relationship with them. Try different strategies and approaches until you find what's right for you, then get it done!
Abby Bishop
About Me: I am from Cottage Grove, WI which is a city about 15 minutes away from Madison. I am sort of all over the place when it comes to what I want to do after my undergrad, but for now I want to attend grad school to become a PT. I have always wanted to be a part of the medical field, but after that I have switched my plan many times. One thing I am always sure of, though, is that I absolutely love to eat popcorn and drink Diet Coke (especially from McDonald's). I also love to talk and to laugh so when you hear someone snorting in the MLC it is probably me because I thought I said something funny.
Study Tips: Although you hear it a lot, I guarantee that studying with a group of people will allow you to understand the material so much better. Not only do you get to talk through the difficult portions, but you will have some people who understand certain material better than others so that if you have questions you can ask them! Also, it is a great way to get comfortable with people in your class and feel open with asking questions in the lecture without feeling uncomfortable.
Isabelle Kick
About me:I am from Onalaska, WI, a solid ten-minute drive from here. I spend a majority of my time either studying or running track here at UWL. I also love spending time with my friends and family, and reading books whenever I have time to (which ends up being J-term and summer). My future plans entail becoming a dentist, because I am fascinated by teeth and I love going to the dentist (I'm weird, I know). I am so excited to tutor students in hopes that they will share the same excitement about biology that I have.
Study Tip: I find it extremely helpful to print off the lecture slides that your professors give you. This way you won't be scrambling to write everything on the slide; instead, you can take notes about what the professor is saying and get much more out of the lecture. Second, go to your professor's office hours. Get to know your professor and let them see how hard you are working to try to understand the concepts. In terms of studying, don't study the night before! It will not benefit you! Try to start at least a week in advance. This helps you to comprehend concepts, not just memorize and regurgitate for the test. Lastly, come to us tutors! We would love to help you study!
Hannah Schreiner
About me: I grew up in a really small town in central Wisconsin called Loyal with a population of about 1200 people. I love to go camping with my family and friends, shoot trap and going to rock concerts. I am obsessed with cats and have two of them, Wicked and Freight Train. I have always had a passion for Biology and I want to work with people. After researching the pre-PA program, I decided it sounded like me, so here I am! I have also recently became an Emergency Medical Technician (exciting, right!?). Aside from that, I study a lot and watch too much Grey's Anatomy on Netflix.
Study Tip: I found out the hard way during my freshman year that the way I used to study in high school does not work in college! So if you feel like you're struggling, feel free to talk to the tutors here at the MLC about their experiences. The study habits that I developed include treating studying like homework and doing it every night. I like to read lecture notes, make note cards, and talk through concepts out loud with other people, even if they have no clue what I am talking about (trust me, it helps just talking through it). Lastly, make sure you are actively studying, not passively studying.
Carly Eggert
About Me: I am from Wrightstown, WI, but I usually just tell people I am from Green Bay. When I am not in the library, I love to read books (almost any genre) and watch TV (anything from Downton Abbey to Game of Thrones). This year I will apply to the CLS program and hopefully continue my path to becoming a scientist! I have always wanted to be in the medical field, but currently I am interested in working as a forensic scientist. My parents think I have watched too many crime shows on TV and that might be true. Other fun facts about me are that I love coffee, my favorite movie is either The Princess Bride or Empire Strikes Back, and I really, really love learning.
Study Tip: My favorite way to study is talking through the information with a friend or group. Your group could help you if you did not understand something in a lecture, and you could help your group if you are the one that did. I have found that explaining a concept to someone helps me to understand and apply the information quite a bit more than studying notes by myself. My other tip would be to use your resources! Each person learns differently and finding the method of studying that works the best for you might be tricky, but coming to the MLC and going to office hours are a good place to start.
Fernando Souza
About Me: I grew up in Fredericksburg, VA (near DC) but I am from Apple Valley (MN), which is about twenty minute drive from Minneapolis. I am a bit of a baseball fan and my favorite team is definitely the Washington Nationals. When I'm not studying, doing research, or checking the Nats score, I usually am just either reading or doing math for fun. My favorite movies are Revenge of the Sith (sorry!), Return of the Jedi, and Return of the King. Ever since I was about seven years old I knew I was going to go into science. It's always been a huge interest for me. Although, my decision making process for what science to go into wasn't great (I chose to be a biology major because of a video game I played in High School), I am 100% happy with my choice and Biology has definitely become my favorite science.
Study Tips: The biggest study tip I can give is to study in a group. Studying with a group is so helpful because it tells you what you don't know. This is super important because it allows you to look at how well you are actually doing rather than just blindly thinking you've got it all. Other than that, my most helpful study tool of all time is the handwritten flashcard. Just making the flashcard helps you learn the material. After they're made, you can just quickly test your knowledge of the material quickly.