biology students
Check out the tutors available in the Learning Center- 251 Murphy Library. The experienced tutors are there to assist you in your biology courses.
The coordinator for the Biology tutoring is Dr. Lee Baines.

Biology tutor coordinator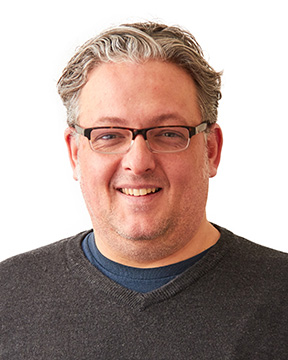 Here at the Murphy Learning Center, our tutors are all friendly, qualified individuals. All of our tutors have gotten good grades in the classes they tutor and have been recommended by faculty from their department. In addition to their knowledge our tutors are now taking a class designed to make them effective tutors. Meet our tutors!
Dakota Andreae
About me: I like music, video games, hunting and fishing. I'm a very chill guy and I get along with almost everyone. I absolutely love biology and I'm always looking to learn more. Also, when I'm not in school I like to read any sort of fiction.
Study tips: Find reliable people to study with and make sure you actually put in the time. It's as simple as that.
Abby Bishop
About Me: I am from Cottage Grove, WI which is a city about 15 minutes away from Madison. I am sort of all over the place when it comes to what I want to do after my undergrad, but for now I want to attend grad school to become a PT. I have always wanted to be a part of the medical field, but after that I have switched my plan many times. One thing I am always sure of, though, is that I absolutely love to eat popcorn and drink Diet Coke (especially from McDonald's). I also love to talk and to laugh so when you hear someone snorting in the MLC it is probably me because I thought I said something funny.
Study Tips: Although you hear it a lot, I guarantee that studying with a group of people will allow you to understand the material so much better. Not only do you get to talk through the difficult portions, but you will have some people who understand certain material better than others so that if you have questions you can ask them! Also, it is a great way to get comfortable with people in your class and feel open with asking questions in the lecture without feeling uncomfortable.
Molly Coenen
About Me: I am from Appleton, WI. I really enjoy hiking here in La Crosse and hanging out with friends. My favorite activity is paddle boarding. I really like pineapples and palm trees. I put pineapple on a lot of the foods I eat and have many pineapple decorations. It took me some time to figure out my major, but I know I have finally found the right one. I love learning about biology and microbiology, and I find everything about it fascinating. My future plan after graduation is to work in a lab. I had the opportunity in the summer to work in a lab and it was really awesome.
Study Tip: The best advice I can give is to go to office hours. Going to office hours has really helped me to succeed. It is also an easy way to get to know your professor better. I also think using all the resources that your professor will put out there helps with the studying process.
Autumn Handahl
About Me: My hometown is Rochester Minnesota, where I have two awesome dogs, a brother and my parents. I have been at La Crosse for three years now, and love the campus and the students! I enjoy reading, hanging out with friends, working with kids, and I am a huge nerd for things like Lord of the Rings and Harry Potter! I am really excited to be a high school science teacher one day!
Study Tip: Do not procrastinate on studying for tests or working on projects! It makes it really hard to catch up once you start falling behind, so it's best to start studying for classes as soon as possible, and don't be afraid to seek help when you need it!
Charlene Jones
About Me: I am a student coming back to college after a decade long hiatus. In 2005, I attended UWSP, but decided to leave in 2006 to go to culinary school at Fox Valley Tech in Appleton instead. I always wanted to get into the health field, so after years of work in hotels and restaurants, noticing the many physical complaints due to the work conditions of labor and hospitality jobs, I enrolled at Blue Sky School of Professional Massage in 2014. I opened my own practice in Appleton after school and realized the profound effect that massage therapy can have, which prompted me to seek further education to expand my scope of practice to be able to help more people, more effectively and efficiently. That path has brought me to UWL where I love going to class and learning as well as meeting other students to talk about school, life, or anything at all.
Study tip: What I find helps me the most is to make flashcards. I'm a little old school, so I don't do the quizlet thing. I like the pen and paper. When you make the flashcards, first off, make them short and concise by breaking information and concepts into smaller pieces. I like to use half of a 3x5 notecard to keep it short and sweet. Secondly, as you write the flashcard, say the word or phrase. Third, practice a few cards at a time and slowly add more as you go. Flashcards work best if they are made ahead of time, and you can practice them as you walk to class, between classes, or to quiz your friends on a Friday night!
Danielle Karch
About Me: I'm from Amherst, WI – a small town near Stevens Point. I'm a senior here at UWL and planning to head to medical school in the next couple years. I have two other jobs, both of which I absolutely love. I'm a Certified Nursing Assistant in Inpatient Pediatrics at Gundersen Hospital and I'm a soldier in the Army National Guard. I decided to pursue being a tutor because I absolutely love teaching others, especially when it comes to what I'm passionate about! Outside of work, I love music – I sing, play the piano and violin, and am in UWL's chamber choir. I also love being outdoors and spend lots of my time doing yoga. If you ever feel like bringing me a snack, I'll take popcorn or any type of fruit! Even if you don't bring snacks though, I'd still love to help you out! I hope you come ask me questions!
Study tips: You'll have to adjust your studying for each class you take because every professor and class has their own style. But, if you know how you learn best, you can adapt to the teacher and the class. If you ever need help figuring out how to adapt to your class, ask me! I'd love to help!
Isabelle Kick
About me: I am from Onalaska, WI, and I spend a majority of my time either studying or running track here at UWL. I love spending time with my friends and family, and reading books whenever I have time to (which ends up being J-term and summer). My future plans entail becoming a dentist; I am fascinated by teeth and love going to the dentist. I am so excited to tutor students in hopes that they will share the same excitement about biology that I have.
Study Tip: I find it extremely helpful to print off the lecture slides that your professors give you. This way you won't be scrambling to write everything on the slide; instead, you can take notes about what the professor is saying and get much more out of the lecture. Second, go to your professor's office hours. Get to know your professor and let them see how hard you are working to try to understand the concepts. In terms of studying, don't study the night before! Try to start at least a week in advance. This helps you to comprehend concepts, not just memorize and regurgitate for the test. Lastly, study in groups. You will get so much more out of teaching concepts to others and having them point out different details you wouldn't have gotten studying on your own.
Allison Kornelly
About Me: I grew up in a small town near Green Bay, WI called Denmark. If I just say Denmark, most people tend to think I'm from the country Denmark. I love my two dogs, Rico and Axel. I hope to one day own my own dog, hopefully a Corgi named Scooter. After graduation I plan to go to graduate school and become a Physician Assistant. Besides tutoring, I am a CNA at a nursing home here in La Crosse and am also involved in the Pre-PA Club as well as Alpha Xi Delta, one of the sororities here at UWL.
Study Tips: Break up your study sessions in to one-hour increments. Study for 20 minutes, take a 5-1 -minute break, then come back and test what you know for another 20 or so minutes, and then take another 5-10 minute break. Do not procrastinate your studying. You should be studying throughout the semester, even if you don't have a test or quiz coming up! Reward yourself with an episode of your favorite show on Netflix or a couple YouTube videos when you've been working hard for long periods of time, or you just feel unfocused, then gather yourself and get back to work!
Taylor Martocci
About me: I am from Belvidere, Illinois but consider La Crosse my new home! I love everything outdoorsy including hiking, rock climbing, rollerblading, and skiing. I really enjoy spending time with my family and friends and traveling. It is my goal to go to all 50 states by the time I'm 50! After undergrad my current plan is to attend grad school for Physical Therapy. It is my dream to someday open up my own Physical Therapy clinic.
Study Tip: I have found studying with a partner or small groups to be very helpful. It allows you to discuss material and talk out concepts. You may find that you are really strong in one chapter and your partner(s) strong in another. You can then teach each other and help work through the sections that are a little harder. Don't be afraid to ask questions and get help from professors, tutors, or other resources. Keep a positive attitude when times get tough, getting down on yourself will only make it worse!
Meghan McIntyre
About me: I'm from Hampshire Illinois. I love hanging out with my friends, watching movies, and playing video games. I am studying Biochemistry to apply to veterinary school. I love animals especially cats! When I'm not studying or doing one of my hobbies, I'm volunteering with dogs at the Coulee Region Humane Society.
Study Tips: Finding a group of people to study with can really help motivate you when you are struggling the most. They are also great resources when you need help working through problems, and can end up being great friends long after your class.
McKenna Morrow
About Me: Here at UWL I am involved in clubs and am a TA for A&P lab alongside of being a tutor. After undergrad I hope to go to medical school in hopes of becoming an OB/GYN. In my free time I like to spend time with family and friends, stay active and travel. Some of my most recent travels have been to Budapest, Guatemala and Tennessee- ask me about them if you want a break from studying!
Study Tip: Ask questions and use your previous exams/ class problems to study! Your teacher is your best resource, so doing practicing problems that they wrote really help you figure out what to focus on to study and how they will word questions for future exams.
George Nunn
About Me: I am from Verona, Wisconsin, which is about ten minutes outside of Madison. Even though I have lived in Verona for the majority of my life, I was born in England. Sadly, I don't have an accent since I moved here when I was 2. I am currently pre-PT and plan on going to PT school following my undergraduate degree. As for fun facts, I love food, my favorite movie is probably Titanic, and I love to play soccer.
Study Tip: From a study group and study with others. When studying with others, you are able to challengeyour knowledge in a much more productive manner. You will be able to see which topics you are solid on and others that are more questionable. This active discussion and challenge of knowledge is necessary as the exams will require knowledge deeper than the surface.
Alison Obright
About me: I am from historic Anoka, MN – the Halloween capitol of the world – I have never met a cat I dislike, and I have never been able to whistle, much to my dismay. I spend most of my time at UWL playing bassoon in campus ensembles and working in our incredible campus learning center. My ultimate education goal is to obtain a PhD and work in the field of science communication.
Study Tips: Follow the questions that tickle your brain! By tuning into natural curiosity and poking the things that confuse us with a metaphorical stick, tricky concepts can unravel before our eyes. I always keep a notebook or sticky note next to me as I study to write down all the "I wonders" and "I'm frustrateds." Not only does this help keep track of all the questions we still have, but it sometimes primes our brains to keep considering solutions, even while we work on another course or walk through the marsh or wait in line at Mondos.
Lauren Perry
About Me: I grew up in a small town called Black River Falls, which is only about an hour away from La Crosse. I am planning on going to Physician Assistant school when I graduate. My dream job would include traveling to countries throughout the world to improve women's health. My friends and family are super important to me and I spend time with them whenever I can. From the picture, you can obliviously tell that I love my dog, Kolar! My favorite activities include traveling, snowboarding, hiking, reading, and any type of water sport. I recently got my EMT license and I'm planning on finding a job in the area soon. I'm definitely a people person, so please, come ask me questions!
Study Tips: During my freshman year, I found out that I was going to have to work a lot harder on my own to study in college than I did in high school. My favorite study strategy is to form a study group and teach the material to each other. You don't really know the material unless you can teach it! My second piece of advice would be that when you're studying, actually study! Put down your phone and other distractions and focus on what you need to learn and understand. Lastly, use the tutors to clear up concepts that you don't understand and go to your professor's office hours!
Madie Petry
About me: I am from Shoreview, Minnesota which is in a suburb of the Twin Cities! On campus I'm involved with Food Recovery Network, Pre- Pa club, and research. In my free time, I enjoy being outside, hiking, camping, and hanging out with friends and family.
Study Tips: Find an empty room with a white board, buy some dry erase markers and draw things out! This has been the most useful thing I have done here for my science classes or any material with many small details. It allows me to see the big picture, so on the day of the test I can picture what I drew. Another quick study tip is to find a group! Learn the material on your own, but come together with other students to synthesize the material together. This ensures you are thinking of it the right way and allows you to quiz each other.
Hannah Schreiner
About me: I grew up in a really small town in central Wisconsin called Loyal with a population of about 1200 people. I love to go camping with my family and friends go to coffee shops. I am obsessed with cats and have two of them, Wicked and Freight Train. I have always had a passion for Biology and I love working with people. After researching the pre-PA program, I decided it was the perfect track for me and have been working at it ever since. I work as an EMT at an Urgent Care which I love and also do in-home care. Aside from that, I study a lot and watch too much Grey's Anatomy on Netflix.
Study Tip: I found out the hard way during my freshman year that the way I used to study in high school does not work in college! So if you feel like you're struggling, feel free to talk to the tutors here at the MLC about their experiences. The study habits that I developed include treating studying like homework and doing it every night. I like to read lecture notes, make note cards, and talk through concepts out loud with other people, even if they have no clue what I am talking about (trust me, it helps just talking through it). Lastly, make sure you are actively studying, not passively reading notes.
Leah Schwartz
About Me: I am from Appleton, Wisconsin, which is about 3 hours east of here! In my free time I enjoy running, biking, spending time with friends and family, and catching the occasional episode of The Office. I'm involved in the pre-physical therapy club on Campus and I'm also a member of the Newman Center.
Study Tips: Be sure to carve out time to study well before an exam or assignment is due; this gives you time to ask questions about material you don't understand. Changing up your study location can be helpful as well- be on the lookout for all the great places to study around campus!
Fernando Souza
About Me: I grew up in Fredericksburg, VA (near DC) but I am from Apple Valley (MN), which is about twenty minute drive from Minneapolis. I am a bit of a baseball fan and my favorite team is definitely the Washington Nationals. When I'm not studying, doing research, or checking the Nats score, I usually am just either reading or doing math for fun. My favorite movies are Revenge of the Sith (sorry!), Return of the Jedi, and Return of the King. Ever since I was about seven years old I knew I was going to go into science. It's always been a huge interest for me. Although, my decision making process for what science to go into wasn't great (I chose to be a biology major because of a video game I played in High School), I am 100% happy with my choice and Biology has definitely become my favorite science.
Study Tips: The biggest study tip I can give is to study in a group. Studying with a group is so helpful because it tells you what you don't know. This is super important because it allows you to look at how well you are actually doing rather than just blindly thinking you've got it all. Other than that, my most helpful study tool of all time is the handwritten flashcard. Just making the flashcard helps you learn the material. After they're made, you can just quickly test your knowledge of the material quickly.
Ger Thao
About Me: This is my second year at UWL and my first semester tutoring. I was born in Thailand and moved to the Milwaukee in 2004. When I have free time, I enjoy watching Thai TV show.
Study Tip: Different people have different way that they study because they know what's best for them to remember and understand things. As for me, I study by going through my notes one or two times and try to re-create my notes from memories. White board is my best friends because I often use it to practice problems, remember concepts and their definitions, and draw models repeatedly until I get it. Also, YouTube videos are great when you need someone to just explain a concept in a different way.
Cora Uidl
About Me: I am a lover of all things science. When I'm not tutoring (or studying), I am involved in the women's track and field team and the pre-vet club. My dream following undergrad is to attend vet school.
Study Tips: One study strategy I find super effective is the "blank page" method. You start with a blank sheet of paper or whiteboard, then write down everything you can remember about the topic or concept you're trying to study. It's a great way to see what you already know, and what areas you need to spend more time on. I also find it helpful to study with other people and take turns explaining the material to each other. You have to really know something in order to teach it!
Chloe Volden
About Me: I am a senior from Hubertus, WI, which is in the Milwaukee area so yes, I say bubbler. I absolutely love biology, but I especially love genetics because it is fascinating yet challenging. In my free time I love to play my beloved Nintendo Switch and watch only certified fresh movies according to Rotten Tomatoes. My goal is to go to graduate school next Fall and to obtain my Master's degree in genetics/genomics. Also, Bucks in 6.
Study Tips: I like to rewrite important concepts from my lecture notes a couple days before the exam to really solidify the information. It also helps to see how much you need to prepare for an exam if you write everything you know about the topic on a blank piece of paper. A really effective way to review information is to annoy a friend by explaining concepts. It helps when you can verbally explain information to other people and it's fun to come home after class and tell your roommates about the 5 mechanisms of evolution!