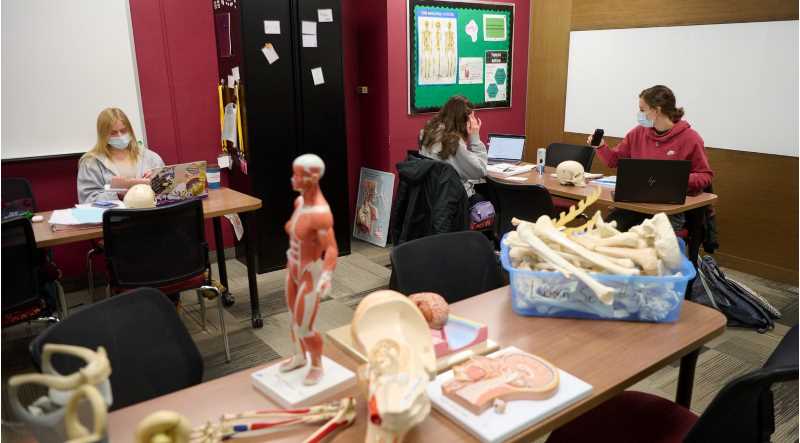 biology students
Check out the tutors available in the Learning Center- 251 Murphy Library. The experienced tutors are there to assist you in our biology courses.
The coordinator for the Biology tutoring is Dr. Lee Baines.

Biology tutor coordinator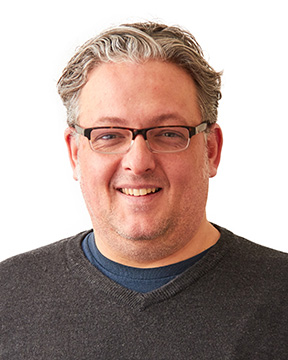 Here at the Murphy Learning Center, our tutors are all friendly, qualified individuals. All of our tutors have gotten good grades in the classes they tutor and have been recommended by faculty from their department. In addition to their knowledge our tutors are now taking a class designed to make them effective tutors. Meet our tutors!
Mia Hanson
Major: Biology, Pre-Veterinary
About Me: I'm from Racine, WI which is right between Milwaukee and Chicago. I'm planning on going to veterinary school after I graduate. I have two cats back home who I miss very much when I'm at school. In my free time I love going outside, reading, watching movies, and hanging out with my friends.
Study Tips: My study tip is to make a study group. I find that if everyone gets a chance to lead studying for a section, you'll understand it much more. Having it re-explained by a peer who is also learning it helps you think of it in a way that might be more helpful. Also having to teach something makes you much more familiar with the topic and is one of the best ways of learning it. If you can't find a study group, try explaining it to a roommate or friend.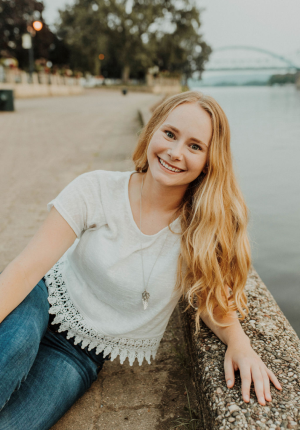 Lauren Perry
Major: Biology, Pre-PA
About Me: I grew up in a small town about one hour north-east of La Crosse called Black River Falls, WI. I am majoring in Biology with a minor in Spanish and planning on getting a Certificate in Spanish for the Health Professions. I'm planning on going to Physician Assistant school after I graduate! Along with tutoring, I work as an Advanced-EMT for my hometown Fire and Rescue Service and work in the ER at Gundersen as an EMT. In my free time I love to hike, snowboard, read, volunteer and spend time with my friends and family.
Study Tips: My biggest tip in practicing good study habits is to form a study group! I always tell people that unless you can explain the material you are studying to someone else, you don't know it well enough. Form those connections in your class and explain the material to each other! Second, try to study consistently. I know it is easier said than done, but studying consistently will ultimately help in your recall of information and prevent those late nights cramming before an exam!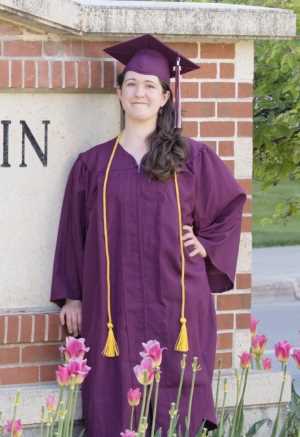 Charlene Schmidt
Major: Physical Therapy
About Me: Full time graduate student, mom of a toddler, and Aquarian lover of nature who is married to her best friend.
Study Tips: Utilize OneNote (or similar software) to keep all class lectures and notes in one place. Also stay organized by using Zotero to keep track of research papers and make citations a breeze. Draw out difficult concepts on a master sheet, then redraw and explain them without looking at your notes. Use an app blocker to minimize phone distractions. Believe in yourself!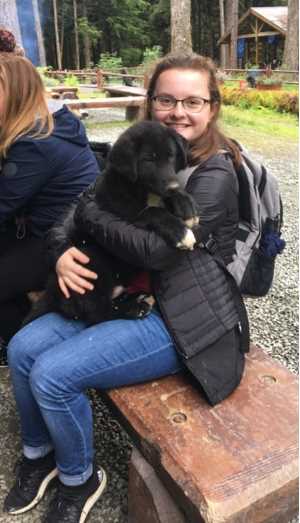 Jen Turski
Major: Biochemical Science, Chemistry Minor, Pre-dentistry
About Me: I grew up in Berlin, Germany and moved to Madison, Wisconsin when I was eight. Reading and writing were a bit difficult for me for a long time due to the language, and so science and math became the subjects I grew to love. When I am not studying for my classes, or tutoring I love to spend my time reading, playing video games, watching YouTube, or simply listening to music and drawing. In the future I plan on going to Dental School.
Study Tips: I always try to spend some time everyday reviewing the content I am learning during that week. This allows me to absorb the information better and remember it faster for upcoming quizzes or exams. I often do this by making quizlets and reviewing them every day. If that isn't your cup of tea though, then just spending five to ten minutes every day reviewing notes can help tremendously as well.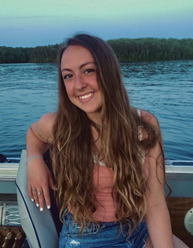 Caisa Strenke
Major: Biomedical Science, Pre-Med
About Me: I'm a senior at UWL graduating this December. I'm applying to DO medical schools right now and hoping to attend next fall! I'm from a small town in Minnesota about an hour north of the twin cities.
Study Tips: I love to draw pictures to help explain things. The whiteboard tables at Murphy are my favorite because they can make your studying a little more fun! I try to draw out a concept, erase it, and keep repeating until I can draw it from memory. It's easier for me to remember my own pictures rather than trying to memorize PowerPoints. It also helps me to quiz myself by glancing at a topic in my notes and seeing if I can explain it without looking.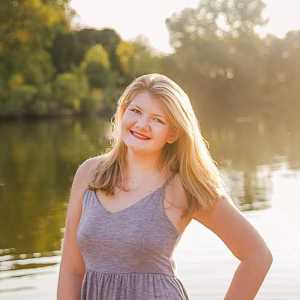 Mary Baumgartner
Major: Biology, Pre-Genetic Counseling
About Me: I'm from Waukesha, WI, right between Madison and Milwaukee. I've been doing supplemental instruction here on campus for two years now (which means that I have attended a Bio 105 class 6 times including this semester), but this is my first semester tutoring for biology. I'm planning on attending a genetic counseling master's program when I graduate, but until then in my free time I enjoy reading, watching movies, and crocheting. I also love Christmas, so you'll probably see me in a lot of Christmas outfits in the last month or so of classes!
Study Tips: Make sure you go over material right after you learn it in class – preferably that night or even the next day. This helps cement the information in your mind and makes it easier to study later. I also find it incredibly helpful to explain things (even if it's to myself in a word document) as if I'm talking to someone who doesn't know much about biology – you know you understand it well when you can put it into your own words and have it make sense to someone who doesn't know what you're talking about.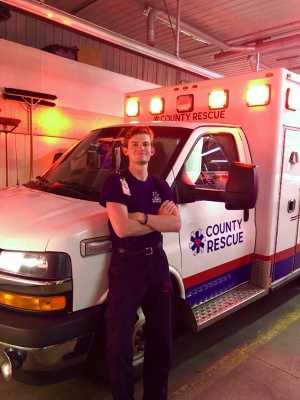 Parker Hoff
Major: Biomedical Science, Pre-Physician Assistant Track
About Me: I am from De Pere Wisconsin, which is right by Green Bay. This is my first semester tutoring biology. I am really interested in specializing in either pediatrics or neonatology as a Physician Assistant. In my free time, I enjoy running, working out, biking, listening to music, and playing with my Chihuahua, Chip.
Study Tips: Repetition. Repetition. Repetition. It is super important to just "see" material more and more. Skim through the material before the lecture, pay attention and take some notes during lecture, then do a quick review of the material a couple hours after you get back from class. This gives your brain to digest the material and then you can see it again.
Also, utilize your resources. The professors are the number 1 resource that you have as a student and are happily able to help you when concepts get tricky.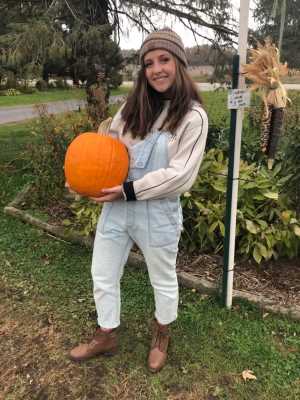 Peyton Kurtz
Major: Cellular and Molecular Biology
About Me: I'm from Oshkosh, Wisconsin, and am a third-year student here at UWL. This is my first semester tutoring, and I'm very excited about it! I'm planning on going to grad school to become a genetic counselor (my friend and I just started the club for it here, check it out if you're interested!). I love hiking and hammocking in the bluffs and playing soccer with my friends.
Study Tips: Try to review material every day. If you break it down into segments, that makes it way less intimidating than trying to study an entire unit a few days before the exam. Also, talk through the content out loud. If you can explain it to someone else (even if they're imaginary), that's a sign you've got a good grasp of the material.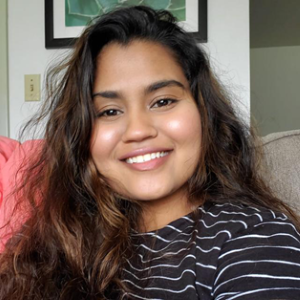 Teja Bhimavarapu
Major: Biology
About Me: I'm from Mequon, Wisconsin. It is a 30 minute drive from Milwaukee. I'm a senior at UWL. I'm planning on going to medical school after my graduation. This is my first in-person tutoring! In my free time, I draw or paint and read books. I love playing tennis and hanging out with my friends.
Study Tips: Look for the big picture. Biology 105 talks about wide variety of topics unlike your upper level classes that focus on a specific topic and hence, it can be hard to grasp topics. So, always try and look for the big picture. Concept maps and drawing everything on one page can help you a lot in the exam. It might seem like an unnecessary detail to know where it happens or what happens in its surroundings but knowing those little details will help you with the big picture. And big pictures are extremely helpful during exams.