biology students
Check out the tutors available in the Learning Center- 251 Murphy Library. The experienced tutors are there to assist you in your biology courses.
The coordinator for the Biology tutoring is Dr. Lee Baines.

Biology tutor coordinator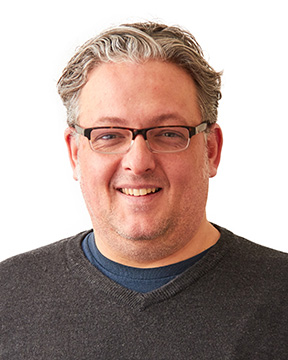 Here at the Murphy Learning Center, our tutors are all friendly, qualified individuals. All of our tutors have gotten good grades in the classes they tutor and have been recommended by faculty from their department. In addition to their knowledge our tutors are now taking a class designed to make them effective tutors. Meet our tutors!
Molly Coenen
About Me: I am from Appleton, WI. I really enjoy hiking here in La Crosse and hanging out with friends. My favorite activity is paddle boarding. I really like pineapples and palm trees. I put pineapple on a lot of the foods I eat and have many pineapple decorations. It took me some time to figure out my major, but I know I have finally found the right one. I love learning about biology and microbiology, and I find everything about it fascinating. My future plan after graduation is to work in a lab. I had the opportunity in the summer to work in a lab and it was really awesome.
Study Tip: The best advice I can give is to go to office hours. Going to office hours has really helped me to succeed. It is also an easy way to get to know your professor better. I also think using all the resources that your professor will put out there helps with the studying process.
Mia Hanson
About me: I'm from Racine, WI which is right between Milwaukee and Chicago. I'm planning on going to veterinary school after undergrad to become a large and small animal vet. I have two cats and a dog back home who I miss very much when I'm at school. In my free time I love going outside, reading, watching movies, and hanging out with my friends.
Study tips: My study tip is to make a study group. I find that if everyone gets a chance to lead studying for a chapter, you'll understand it much more. Having it re-explained by a peer who is also learning it helps think of it in a way that might be more helpful. Also having to teach something makes you much more familiar with the topic and is one of the best ways of learning it. If you can't find a study group, try explaining it to a roommate or friend.
Allison Kornelly
About Me: I grew up in a small town near Green Bay, WI called Denmark. If I just say Denmark, most people tend to think I'm from the country Denmark. I love my two dogs, Rico and Axel. I hope to one day own my own dog, hopefully a Corgi named Scooter. After graduation I plan to go to graduate school and become a Physician Assistant. Besides tutoring, I am a CNA at a nursing home here in La Crosse and am also involved in the Pre-PA Club as well as Alpha Xi Delta, one of the sororities here at UWL.
Study Tips: Break up your study sessions in to one-hour increments. Study for 20 minutes, take a 5-1 -minute break, then come back and test what you know for another 20 or so minutes, and then take another 5-10 minute break. Do not procrastinate your studying. You should be studying throughout the semester, even if you don't have a test or quiz coming up! Reward yourself with an episode of your favorite show on Netflix or a couple YouTube videos when you've been working hard for long periods of time, or you just feel unfocused, then gather yourself and get back to work!
Meghan McIntyre
About me: I'm from Hampshire Illinois. I love hanging out with my friends, watching movies, and playing video games. I am studying Biochemistry to apply to veterinary school. I love animals especially cats! When I'm not studying or doing one of my hobbies, I'm volunteering with dogs at the Coulee Region Humane Society.
Study Tips: Finding a group of people to study with can really help motivate you when you are struggling the most. They are also great resources when you need help working through problems, and can end up being great friends long after your class.
Lauren Perry
About Me: I grew up in a small town called Black River Falls, which is only about an hour away from La Crosse. I am planning on going to Physician Assistant school when I graduate. My dream job would include traveling to countries throughout the world to improve women's health. My friends and family are super important to me and I spend time with them whenever I can. From the picture, you can obliviously tell that I love my dog, Kolar! My favorite activities include traveling, snowboarding, hiking, reading, and any type of water sport. I recently got my EMT license and I'm planning on finding a job in the area soon. I'm definitely a people person, so please, come ask me questions!
Study Tips: During my freshman year, I found out that I was going to have to work a lot harder on my own to study in college than I did in high school. My favorite study strategy is to form a study group and teach the material to each other. You don't really know the material unless you can teach it! My second piece of advice would be that when you're studying, actually study! Put down your phone and other distractions and focus on what you need to learn and understand. Lastly, use the tutors to clear up concepts that you don't understand and go to your professor's office hours!
Madie Petry
About me: I am from Shoreview, Minnesota which is in a suburb of the Twin Cities! On campus I'm involved with Food Recovery Network, Pre- Pa club, and research. In my free time, I enjoy being outside, hiking, camping, and hanging out with friends and family.
Study Tips: Find an empty room with a white board, buy some dry erase markers and draw things out! This has been the most useful thing I have done here for my science classes or any material with many small details. It allows me to see the big picture, so on the day of the test I can picture what I drew. Another quick study tip is to find a group! Learn the material on your own, but come together with other students to synthesize the material together. This ensures you are thinking of it the right way and allows you to quiz each other.
Charlene Schmidt
About Me: Not the average student, I am in my 30's, married, and chasing around my daughter who was born November 2019 (and I still took classes that semester!). If all goes as planned, I am graduating with my B.S. in May 2021, and will continue at UWL as a graduate student in the DPT program. I enjoy hiking, foraging, reading, cooking, and spending time with friends and family.
Study tip: Try Anki for creating flashcards on your computer. I feel like it's a better program than Quizlet because it's free! and you are able to insert pictures and sound onto flashcards. Plus, it has great study features and a phone app.
Ger Thao
About Me: This is my second year at UWL and my first semester tutoring. I was born in Thailand and moved to the Milwaukee in 2004. When I have free time, I enjoy watching Thai TV show.
Study Tip: Different people have different way that they study because they know what's best for them to remember and understand things. As for me, I study by going through my notes one or two times and try to re-create my notes from memories. White board is my best friends because I often use it to practice problems, remember concepts and their definitions, and draw models repeatedly until I get it. Also, YouTube videos are great when you need someone to just explain a concept in a different way.
Jen Turski
About Me: I grew up in Berlin, Germany and moved to Madison, Wisconsin when I was eight. Reading and writing were a bit difficult for me for a long time due to the language, and so science and math really interested me when I was younger since I could understand the subjects much better. When I am not studying for my classes, or tutoring I love to spend my time reading, playing video games, watching YouTube, or simply listening to music and drawing something. In the future I plan on going to graduate school and getting a PhD and working in the medical field.
Study Tip: I always try to spend some time everyday reviewing the content I am learning during that week. This allows me to absorb the information better and remember it faster for upcoming quizzes or exams. I often do this by making quizlets and reviewing them every day. If that isn't your cup of tea though, then just spending five to ten minutes every day reviewing notes can help tremendously as well.
Cora Uidl
About Me: I am a lover of all things science. When I'm not tutoring (or studying), I am involved in the women's track and field team and the pre-vet club. My dream following undergrad is to attend vet school.
Study Tips: One study strategy I find super effective is the "blank page" method. You start with a blank sheet of paper or whiteboard, then write down everything you can remember about the topic or concept you're trying to study. It's a great way to see what you already know, and what areas you need to spend more time on. I also find it helpful to study with other people and take turns explaining the material to each other. You have to really know something in order to teach it!