The MLC is Open for Virtual Business!
The MLC is open for tutoring during the summer! We are using WebEx to continue to offer tutoring for summer sessions. The Writing Center and Public Speaking Center are both offering tutoring via appointment, as they always have done. If you have any questions, please email lbaines@uwlax.edu
Start by finding the subject you want under "schedule" in the menu on the left side of this page.
How to access WebEx video sessions
Click on "Schedule" in the page menu on the left.
Choose the subject you want tutoring for.
Scroll down, click on the "Tutoring schedule" tab.
Look at the schedule. Choose a tutor who is working at the time you need. If you have connectivity issues, you can email the tutor a question.
Click on their WebEx link for a video tutoring session.
Follow the on-screen instructions. You will be given the option of installing the WebEx software, or joining via your browser. The app gives more options, so that is preferable.
Most tutoring is drop-in, so there might be other students in the room. The tutor will assist you as soon as they can. You can listen in too (mute your mic, if you are just listening), and also contribute, if you like, just like in the physical MLC!
WebEx have a FAQ here: https://www.webex.com/faqs.html
Accounting Department Tutoring Murphy Learning Center
Accounting tutors are located in Murphy 273! Go left at the bridge on the 2nd floor.
Tips for success in Accounting classes
An accounting class will require that students spend a significant amount of time on related course work and assignments to comprehend the material. The time required varies from student to student but some general guidelines to follow are:Accounting is a difficult but rewarding subject. Doing well in
Attend class and take notes
Read textbook assignments in a timely manner
Complete

all

homework in a timely manner
Ask questions and participate in class
Spend sufficient time studying for all quizzes and exams
Accounting tutors are available to all students that need assistance with ACC 221 and ACC 222. For questions regarding the accounting tutor hours, please contact the Accountancy Department ADA, Mindy, at 785-8093 or by email at mhehn@uwlax.edu
Accountancy tutor coordinator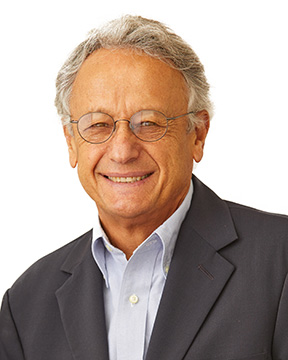 Here at the Murphy Learning Center, our tutors are all friendly, qualified individuals. All of our tutors have gotten good grades in the classes they tutor and have been recommended by faculty from their department. In addition to their knowledge our tutors are now taking a class designed to make them effective tutors. Meet our tutors!
Brittany Do-McKenzie
About me: I enjoy staying active and consuming myself with everything La Crosse has to offer. During the weeks I am busy with classes, studying/homework, exercising, and eating. The library is my second home, so I am sure you will see me there at one point. My free time consists of spending time with friends, hanging out in my hammock, going for runs, bike rides, and rollerblading adventures. In terms of school, I love numbers and being challenged with figuring out problems. After undergrad I hope to become a Certified Public Accountant by passing the series of CPA exams and eventually having a career as an accountant.
Study Tip: Go see your professor's during office hours and go to the Tutoring Center if you need help!!! It is important to build relationships with your professors to show them that you care and want to learn. Don't wait to get help on information you are confused about, go right away to prevent getting behind. This segways into preventing procrastination urges. It is tempting, but getting tasks done in a timely manner is worth it in the long-run. There are going to be days where there seems to be an endless amount of work to be done, but I promise, you will get through it! Take a deep breath, take one day at time, and do the best you can.
Nicole Entinger
About me: I am from a small town in Minnesota, where I enjoy playing volleyball and softball and spending time on the lake with my family. During school I stay busy with classes, going to the Rec, studying, and hanging out with my friends. I have tutored previous semesters through Beta Alpha Psi but am excited to have a more regular roll this year. I enjoy tutoring because not only is it beneficial to other students, but it helps me keep current on previously learned concepts.
Study Tip: One of the most important parts about studying is staying consistent and putting in the time. Accounting has many tricky concepts, so stay on top of homework problems and spend time on it every day. If things get frustrating (which they probably will), don't be afraid to ask for help. Classmates, tutors, and professors are great resources.
Cole Eron
About Me: I am from Stevens Point, Wisconsin. During my free time I enjoy watching and playing football and basketball. I love all kinds of music, but specifically Rap and R&B. I love tutoring and helping other students understand difficult concepts and love when people come back later to tell me how they did well on a homework assignment or exam.
Study Tip: My biggest piece of advice is to pace out your learning. You are much more likely to retain knowledge when you pace it out as opposed to cramming for an exam. Also, do not be afraid to go to office hours! Most professors like when students come to office hours as it shows they care about their grade in the class.
Please check back for available tutoring hours in fall 2020.