The MLC is Open for Virtual Business!
The MLC is open for tutoring during the summer! We are using WebEx to continue to offer tutoring for summer sessions. The Writing Center and Public Speaking Center are both offering tutoring via appointment, as they always have done. If you have any questions, please email lbaines@uwlax.edu
Start by finding the subject you want under "schedule" in the menu on the left side of this page.
How to access WebEx video sessions
Click on "Schedule" in the page menu on the left.
Choose the subject you want tutoring for.
Scroll down, click on the "Tutoring schedule" tab.
Look at the schedule. Choose a tutor who is working at the time you need. If you have connectivity issues, you can email the tutor a question.
Click on their WebEx link for a video tutoring session.
Follow the on-screen instructions. You will be given the option of installing the WebEx software, or joining via your browser. The app gives more options, so that is preferable.
Most tutoring is drop-in, so there might be other students in the room. The tutor will assist you as soon as they can. You can listen in too (mute your mic, if you are just listening), and also contribute, if you like, just like in the physical MLC!
WebEx have a FAQ here: https://www.webex.com/faqs.html
Physics tutor coordinator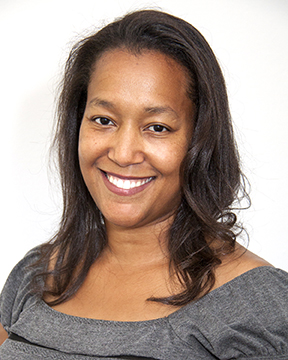 Here at the Murphy Learning Center, our tutors are all friendly, qualified individuals. All of our tutors have gotten good grades in the classes they tutor and have been recommended by faculty from their department. In addition to their knowledge our tutors are now taking a class designed to make them effective tutors. Meet our tutors!
Natalie Leek
About Me: I am a junior from Stevens Point, WI and I am on the pre-med track. In addition to tutoring I enjoy spending my time being a part of UWL's theatre productions, being a campus Vanguard, going to movies and hanging out with friends.
Study Tip: Find a place in campus, around town or even in your dorm, house or apartment that you like to study. Make sure it is a pleasant, constructive environment so you don't mind spending a lot of your time there.
Mason Faldet
About me: My name is Mason, I am a physics and math double major from Waupaca, Wi. In my free time I enjoy photography, playing guitar, and being outdoors.
Study tip: It is important in physics and math to understand why you use certain equations, rather than memorizing practice problems and equations.
Connor Govin
About me: I am from Appleton Wisconsin. I am in the dual-degree program for physics and engineering. In the future, I hope to be an electrical engineer. I enjoy spending my free by being outdoors and hanging out with friends and family.
Study Tip: Start your homework early and practice, practice, practice. Understanding your homework problems will save you many headaches on quizzes and exams
Samuel Haeuser
About me: I am a 5th year senior from Holmen Wisconsin. I am in the physics program and focusing optical physics. I found my love for optics in understanding the way light can interact with matter. I am planning on attending graduate school for theoretical physics. I have done research with Dr. Gansen and I am currently doing research with Dr. Ragan. I enjoy coffee, vintage motorcycles, archeology, photography, and teaching.
Study Tip: Spend the time to work through the problems and don't be afraid to ask questions! It's okay if something doesn't click right away.
Kendra Kreienbrink
About me: I am from Hopkins, Minnesota. I am currently thinking about entering the Biomedical Engineering field. I am also in the Women's Club Soccer team and enjoy playing many other intramurals. In my little free time I love to draw and spend as much time outside as I can.
Study Tip: Your brain can only focus effectively on the same subject for about 30 minutes. I often find I am way more productive if I rotate often between subjects, or at the very least take a five-minute break every 30 minutes. I find this especially helpful during finals week when I need to study for longer periods at a time.
Zarif Rahman
About me: I am a junior and this is my third semester tutoring Physics. I am actually an international student from Bangladesh. I hope to graduate next fall. In my free time, I like to binge watch Netflix. My favorite thing to say is "Make sure you do not fall behind. Because if you do, it is a deep dark pit from there on."
Dylan Schock
About me: I am a Senior from Hudson, Wisconsin studying Physics. I want to go to grad school to become a Biomedical Engineer and have previously done research in Experimental Biophysics here on campus. Off campus I enjoy traveling, trying new restaurants, being outside, and spending time with friends.
Study Tip: Practice, practice, practice. Just like learning a sport, your brain needs to develop a sort of 'muscle memory' when doing physics problems. By practicing doing a variety of problems, you get so used to the setup and execution that you can save yourself loads of time on the exams.
Gunnar Schwertfeger
About me: I'm Gunnar. I am a Physics major from and at La Crosse, WI. I have done research in Special Relativity and enjoy the more theoretical side of physics. I am also a martial arts instructor off campus at a local studio and enjoy hiking, backpacking, puzzles, and music.
Study Tip: Practice and work hard until you can't do it wrong. A large part of physics is learning your own intuition and following that. Equations are only as good as you can use them.
Owen Thompson
I am a Senior from Middleton, Wisconsin. I've been interested in space and its mysteries for a very long time. Fortunately, over the past couple years, I have done research with Dr. Sallmen, which involves finding and measuring neutral hydrogen shells in space. When I'm not doing research or schoolwork, I'll typically be rock climbing, doing some creative writing, reading either novels or comic books (preferably DC), or spending time with friends.
Study Tip: Struggling with what you're working on is a good thing and makes it more satisfying when you finally solve the problem! Asking questions, however, is a great idea, whether the answer you got was right or wrong. Making sure you fully understand the material, and what those numbers on the page are saying, will make all the difference.
Lexie Weghorn
About Me: I am a sophomore physics major from Menomonie, WI and this is my first semester tutoring. In addition to physics tutoring I am also involved in the Physics Club, Women in Physics Club, and the Screaming Eagles Marching Band. In my free time I enjoy doing jigsaw puzzles, whitewater rafting, and hiking.
Study Tip: If you can't seem to avoid procrastinating try setting small rewards for yourself to keep motivated. For example, if you finish a problem set, go have a snack. Sometimes due dates just aren't enough to keep you on track, so you have to keep yourself going.
Hanna Zancho
About me: I am a physics major from McHenry, IL. I plan on teaching high school physics after I graduate this December. This semester I am student teaching at Holmen High School. Outside of school I enjoy CrossFit and being outdoors.
Study Tip: Start your homework early. Sometimes stepping away from the problem and coming back to it later can help you focus and rethink how you can solve the problem.
Please check back for available tutoring hours in fall 2020.