Physics tutor coordinator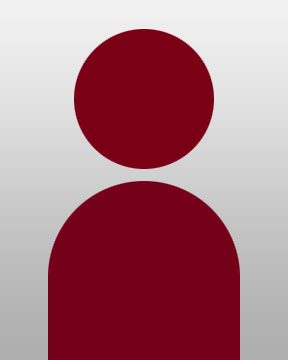 Here at the Murphy Learning Center, our tutors are all friendly, qualified individuals. All of our tutors have gotten good grades in the classes they tutor and have been recommended by faculty from their department. In addition to their knowledge our tutors are now taking a class designed to make them effective tutors. Meet our tutors!
Leah Clark
About Me: Always wanted to make it in the movies, but I guess physics is the next best thing! My goal in life is to be the next Bill Nye and help communicate the world of science to the public; realistically, I plan on working in nuclear physics with the hopes of heading to D.C to work in nuclear policy.
Study Tips: Don't be afraid to ask questions, and don't be afraid to work with other people. Office hours, study groups, and of course, the tutoring center, are all great ways to not only help you learn the material, but also meet new people!
Martin Meier
About Me: A general education astronomy course here at UWL got me hooked on physics, and since then I've found great enjoyment in learning about other fields and concepts in physics like optics, classical mechanics, general relativity, quantum mechanics and the list goes on and on! Aside from all the science in my life, I'm a dedicated drummer in a few local bands, and I like to explore the parallels between musical improvisation and theoretical physics.
Study tips: Physics can be fun! Each problem is like a puzzle that can be solved in multiple ways. Have fun with your physics homework; try to see it as a brain game. If you're really stuck, take a break and listen to some jazz.
Simon Ulik
About me: Ever since I was very little I have loved reading and learning new things. Science was always my favorite field of study so physics was an inevitable choice for me. My fascination with mathematics developed more in my first few years at university as I took more advanced courses and saw more advanced mathematics in my physics classes. When I am not studying physics or math, I also enjoy playing violin, listening to music, reading (just about anything I can get my hands on), playing video games, hiking, cycling, kayaking, and camping.
Zarif Rahman
About me: I am a junior and this is my third semester tutoring Physics. I am actually an international student from Bangladesh. I hope to graduate next fall. In my free time, I like to binge watch Netflix. My favorite thing to say is "Make sure you do not fall behind. Because if you do, it is a deep dark pit from there on."
Study Tip: Make sure you do not fall behind. Because if you do, it is a deep dark pit from there on.
Natalie Leek
About Me: I am a junior from Stevens Point, WI and I am on the pre-med track. In addition to tutoring I enjoy spending my time being a part of UWL's theatre productions, being a campus Vanguard, going to movies and hanging out with friends.
Study Tip: Find a place in campus, around town or even in your dorm, house or apartment that you like to study. Make sure it is a pleasant, constructive environment so you don't mind spending a lot of your time there.
Lexie Weghorn
About Me: I am a sophomore physics major from Menomonie, WI and this is my first semester tutoring. In addition to physics tutoring I am also involved in the Physics Club, Women in Physics Club, and the Screaming Eagles Marching Band. In my free time I enjoy doing jigsaw puzzles, whitewater rafting, and hiking.
Study Tip: If you can't seem to avoid procrastinating try setting small rewards for yourself to keep motivated. For example, if you finish a problem set, go have a snack. Sometimes due dates just aren't enough to keep you on track, so you have to keep yourself going.
Nick Yourich
About Me: This is my last semester here at UWL before I transfer to UW-Milwaukee in the spring. In my free time I enjoy making music, playing video games, and snowboarding.
Study Tip: Put effort into solving assigned problems before looking at the solutions that your professor may provide. It is easy to convince yourself that you know how to solve a problem after peaking at the solutions, but true learning happens when you take the time to think about the problem and solve it yourself.
Kaisa Crawford-Taylor
About Me: I am an artistic freelancer with a techie side. My passion for astrophysics research and good aesthetics has led me to the field of data mining and visualization. This is my third year at UWL and second year tutoring. We can do this together!
Study Tip: Banging my head against the wall sometimes helps knock sense into me...but, for the most part, it's best to ask for help.
Peyton Aplin
About Me: I am from a small town of Beaver Dam in central Wisconsin. I am a junior transferring to UW-Madison or UW-Milwaukee after this year to complete the engineering portion of my degree. I admire physics (even the hard parts) and enjoy the sensation of finally figuring out difficult problems. I hope to one day work on bettering our current renewable energies outputs. Always look forward to helping people with this difficult subject.
Study tip: In physics, it is vital to make a sort of road map to pinpoint how you can get to your answer. Start with what you know and look for equations that can help you get what you need to know. Working in groups is also an excellent way to attack problems and I would not be where I am today without the help of friends!