If you have any questions about Physics tutoring,please contact slesher@uwlax.edu
Physics
Physics tutor coordinator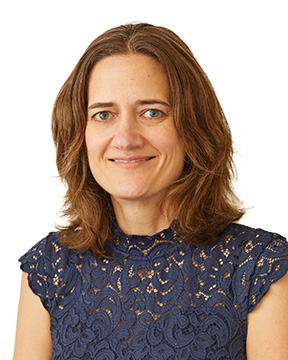 Here at the Murphy Learning Center, our tutors are all friendly, qualified individuals. All of our tutors have gotten good grades in the classes they tutor and have been recommended by faculty from their department. In addition to their knowledge our tutors are now taking a class designed to make them effective tutors. Meet some of our physics tutors!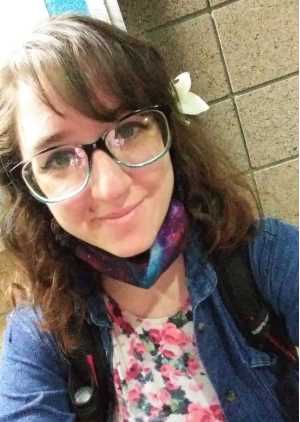 Hannah Bechtel
Major: Physics w/Astronomy and Math Minor
About Me: I'm a fourth year Physics student with an interest in Astrophysics. I'm also a TA for PHY 106, and VP for the Physics Club and Women in Physics Club. I'm from Westby, WI; I enjoy camping, backpacking, stargazing, and a good book.
Study Tips: If you have questions, ask! No question is a stupid question, and professors and tutors are always willing to help. Don't be afraid to reach out to your classmates too; they're usually struggling just as much as you are.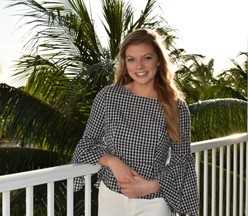 Brecca Bettcher
Major: Physics Major with a Biomedical Concentration and Mathematics Minor
About Me: I am a third-year physics student from Oshkosh, WI looking to pursue medical physics. I currently enjoy watching scary movies and 90 Day Fiancé with friends. In my free time I run and hike in the bluffs.
Study Tips: Break up your studying into chunks. It may be overwhelming to learn a lot of material all at once. Try to organize study material into smaller sections. It is easiest to tackle one small section at a time.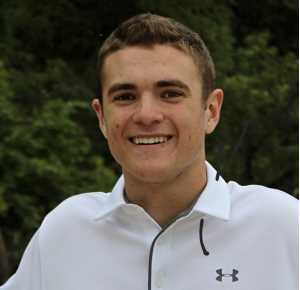 Brady Gagner
Major: Physics and Engineering Dual Degree
About Me: I am a sophomore from Oregon, WI. I chose my degree path because I felt as it would be a very rewarding path even though it's challenging. Outside of school, I enjoy sports, both watching and playing. I also enjoy video games, spending time at my family's cabin and hanging out with my buddies.
Study Tips: Physics is more about the process rather than the end result. Make sure when you do a problem that you show each step you took to solve the problem, including all of the algebra you do. A majority of your points come from the problem solving process, so by showing all of your steps, you can get those partial credit points, even if you get the wrong answer.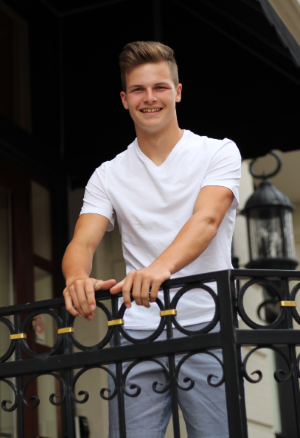 Justin Stevenson
Major: Physics with an Applied Concertation
About Me: I am from Sussex, WI, I am a sophomore here at UWL. I chose the degree path I am on because I like to challenge myself. Also, I am very interested in why and how things work. After taking a physics class in high school I knew I wanted to pursue it further. When I am not in class or tutoring, you can find me with my friends or watching sports.
Study Tips: I recommend breaking up your assignments and project into small parts. Set goals you can work towards and that are achievable. By doing this it will be rewarding and make the task at hand feel much easier.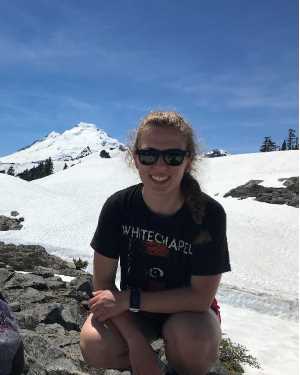 Kayli Buchli
Major: Physics w/ Biomedical Concentration and Math Minor
About Me: I come from Lake Mills, WI, and I am a senior. I plan on getting my doctorate in Medical Physics. My free time is filled with running, painting, going to concerts, and outdoor activities such as biking, backpacking, and camping.
Study Tips: Visualize what your calculations mean when working through physics problems! This will help you gain a deeper understanding of your results and processes, and you will be more likely to remember how to complete similar problems come exam time. Studying concepts and drawing sketches helps.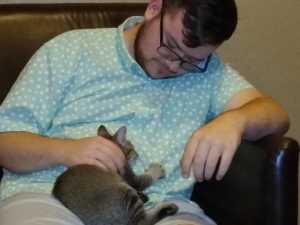 Michael Mlodzik
Major: Physics with a Biomedical Concentration and a Math minor.
About Me: I'm a junior from Appleton, WI, who transferred here last fall, spending my first year at Marquette University. I enjoy learning about Physics and trying to help others understand it (as it often helps me to understand it more). In my free time, I enjoy reading, anime/manga, listening to music, watching Youtube/Twitch, and being outside in nature. Other than tutoring, I'm also a TA and a Star Guide.
Study Tips: Find what works for you. There's a plethora of ways to learn and study, but it's important to know what helps you the most, whether it be flashcards, quizlets, listening back to lectures, quizzing with a friend, rewriting notes, or finding a youtube video on the subject. Experimenting with different options can also help build studying habits.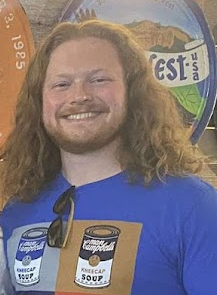 Michael Ryan
Major: Physics
About Me: I am a second-degree seeking student from the La Crosse area. I chose physics because I've always been interested in the how and why things worked, from the cell phone in your hand to the bonding of nuclei. In my free time I enjoy reading, exercise, cooking, sports, and camping.
Study Tips: Physics is all about problem solving, and being a good problem solver takes lots of practice and mental training. So, practice problems! Not only will it help you pass your physics courses, but being a trained problem solver helps in every subject. Also, don't be afraid to talk to your professors, it might just lead to research opportunities, internships, or a great letter of recommendation.