Physics tutor coordinator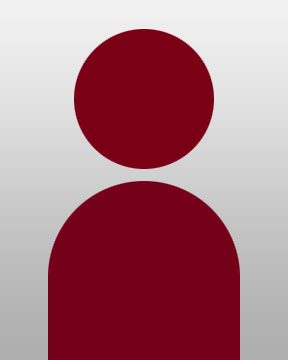 Here at the Murphy Learning Center, our tutors are all friendly, qualified individuals. All of our tutors have gotten good grades in the classes they tutor and have been recommended by faculty from their department. In addition to their knowledge our tutors are now taking a class designed to make them effective tutors. Meet our tutors!
Layla Khalili
About me: By the end of high school and the beginning of university, I found that my physics, chemistry, and biology courses almost always left me eager to learn more. I decided to pursue a double major and double minor in order to someday go to medical school to become a doctor. Aside from school, I love to read, play guitar, draw, and travel…. EveRyWhERe (this picture is from Ronda, Spain).
Study tips: Practice!! Remember to take it step-by-step when you solve problems. Start with the easier problems, and think critically when you get to the harder, cumulative problems; write down all of the information you know as you read a question and know what you're solving for. Physics is a puzzle! Piece together things you know to solve for what you want to find. If you don't understand some concepts, read the sections in the book and look at figures, they help a lot, or you can always come into the MLC to ask questions!
Martin Meier
About Me: A general education astronomy course here at UW-L got me hooked on physics, and since then I've found great enjoyment in learning about other fields and concepts in physics like optics, classical mechanics, general relativity, quantum mechanics and the list goes on and on! Aside from all the science in my life, I'm a dedicated drummer in a few local bands, and I like to explore the parallels between musical improvisation and theoretical physics.
Study tips: Physics can be fun! Each problem is like a puzzle that can be solved in multiple ways. Have fun with your physics homework; try to see it as a brain game. If you're really stuck, take a break and listen to some jazz.
Leah Clark
About Me: Always wanted to make it in the movies, but I guess physics is the next best thing! My goal in life is to be the next Bill Nye and help communicate the world of science to the public; I also want to live in a lighthouse. I like physics because it's literally the science of how things work! There are so many fields of physics, too, like astrophysics and geophysics, that are always interesting to learn about.
Study Tips: Don't be afraid to ask questions, and don't be afraid to work with other people. Office hours, study groups, and of course, the tutoring center, are all great ways to not only help you learn the material, but also meet new people!
Simon Ulik
About me: Ever since I was very little I have loved reading and learning new things. Science was always my favorite field of study so physics was an inevitable choice for me. My fascination with mathematics developed more in my first few years at university as I took more advanced courses and saw more advanced mathematics in my physics classes. When I am not studying physics or math, I also enjoy playing violin, listening to music, reading (just about anything I can get my hands on), playing video games, hiking, cycling, kayaking, and camping.
Nikki Dexter
About Me: I love science, math, coffee, and not running! Physics is one of the coolest areas of study because its scope is wonderfully broad--physicists study everything! I am currently a student teacher at Holmen High School and am loving every second I spend there. Besides science and coffee, I love to read, listen to music, and bake. Someday, I plan to open a science themed bakery and cafe!
Study tips: Embrace your productive struggle! It's good to be confused about a problem the first time you read it. You do most of your learning as your brain crunches away at finding a good problem solving technique for a problem! Sketch out a plan and see where your knowledge can take you!
Zac Nordstrom
Brief Biography: After a long day of doing physics there is nothing I like more than to go rollerblading. Cruzing down by the river or playing a game of roller hockey is a great way to release some potential energy from the day.
Study Tip: Don't leave a classroom confused, always ask questions.