The MLC is Open for Virtual Business!
The MLC is open for tutoring during the summer! We are using WebEx to continue to offer tutoring for summer sessions. The Writing Center and Public Speaking Center are both offering tutoring via appointment, as they always have done. If you have any questions, please email lbaines@uwlax.edu
Start by finding the subject you want under "schedule" in the menu on the left side of this page.
How to access WebEx video sessions
Click on "Schedule" in the page menu on the left.
Choose the subject you want tutoring for.
Scroll down, click on the "Tutoring schedule" tab.
Look at the schedule. Choose a tutor who is working at the time you need. If you have connectivity issues, you can email the tutor a question.
Click on their WebEx link for a video tutoring session.
Follow the on-screen instructions. You will be given the option of installing the WebEx software, or joining via your browser. The app gives more options, so that is preferable.
Most tutoring is drop-in, so there might be other students in the room. The tutor will assist you as soon as they can. You can listen in too (mute your mic, if you are just listening), and also contribute, if you like, just like in the physical MLC!
WebEx have a FAQ here: https://www.webex.com/faqs.html
Philosophy tutor coordinator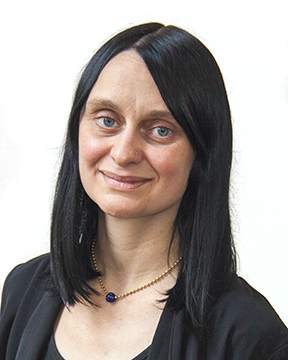 Mary Krizan
Profile
of Mary Krizan
Associate Professor
mkrizan@uwlax.edu
Specialty areas:
Research: Ancient Greek philosophy, especially Aristotle
Teaching: Ancient Greek and Roman Philosophy, Medieval Philosophy, Logic, Metaphysics (historical and contemporary), Philosophy of Language
Here at the Murphy Learning Center, our tutors are all friendly, qualified individuals. All of our tutors have gotten good grades in the classes they tutor and have been recommended by faculty from their department. In addition to their knowledge our tutors are now taking a class designed to make them effective tutors. Meet our tutors!
Brady Grapentine
About me: I'm from a small town near Sheboygan, Wisconsin, and my sister and I attend UWL. I'm an avid reader, and I take pride in regularly confusing people on social media and in person. I would like to get a doctorate degree in philosophy after undergrad.
Study tips: I utilize the readings, the homework, professor's office hours, my classmates, and the assistance of tutors. Studying in multiple ways helps me understand the subject with greater depth and clarity, but some people will learn better in different ways. Experimenting with different studying methods is the best way to figure out what works for you.
Jennifer Evers
About me: I am a senior and this is my first semester tutoring Philosophy. I am from Rochester, MN and will be graduating in December! In my free time, I enjoy going home to see my friends, volunteering at the Campus Child Center, and doing crossword puzzles (or any puzzles, really.) I love philosophy- especially logic!
Study Tip: Study techniques may look different for different classes and will definitely be different depending on the person. Don't be afraid to try different strategies and find what works for you! If a certain study technique isn't working, try something that makes better sense to you personally.
"Insanity is doing the same thing over and over again and expecting different results."
-Albert Einstein
Caleb Lingel-Macias
About me: I am currently a junior and this is my first semester as a tutor. I am from Minneapolis, and in my free time I enjoy reading, playing chess, hiking the bluffs, playing ping-pong, and just hanging out with friends.
Study Tip: Quality over quantity. Sometimes the one necessitates the other, but quality time should always be spent with anything you're trying to study.