The MLC is Open for Virtual Business!
The MLC is open for tutoring during the summer! We are using WebEx to continue to offer tutoring for summer sessions. The Writing Center and Public Speaking Center are both offering tutoring via appointment, as they always have done. If you have any questions, please email lbaines@uwlax.edu
Start by finding the subject you want under "schedule" in the menu on the left side of this page.
We support student success by providing quality peer consulting on oral presentations.
Peer consultants aid students with:
Topic selection
Preparation and presentation outlines
Content development
Delivery
Presentational aids
Managing speaking anxiety
Remote presentations
Increasing confidence in public speaking
Public Speaking Center - Hours and Appointments
We will re-open for tutoring in Fall 2020.
We are looking forward to serving students while classes are held online.
We will use WebEx, a virtual meeting room for our appointments.
Please use Bookeo to schedule an appointment. Afterwards, you will receive an email from the peer tutor. Please save that email to access your appointment.
During your appointment, the tutor will track your information on a shared document. Dr. Lavelle will send an email to you and your instructor to follow up as proof of consultation within 48 hours.
If you have any questions, please contact Dr. Kate Lavelle klavelle@uwlax.edu
Please read the frequently asked questions before coming to your appointment.
Events
Want to be a Peer Consultant?
We hire tutors in April before the next academic year.
Please contact Kate Lavelle (klavelle@uwlax.edu) if you have questions.
Additional Resources
If you didn't get a chance to leave feedback during your consultation, we welcome it. You can use this QR code to access our survey.
imagef4f0m.png
The Murphy Learning Center offers free tutoring in a variety of subject areas.
---
The Public Speaking Center at UWL is one of fifteen communication centers in the United States that has a training program certified by the National Association of Communication Centers.
NACClogoWeb
Contact
Contact Kate Lavelle, Public Speaking Center Director, at klavelle@uwlax.edu or 608.785.6698 for questions, ideas, and feedback.
Who comes to the Center and why?
Students from all majors can use the Public Speaking Center. Trained peer consultants will help any UWL student. We offer assistance with:
Topic selection
Audience analysis
Content development
Organizing ideas
Preparation outlines
Persuasive Presentations
Informative Presentations
Delivery outlines and speaking notes
Delivery (hand and facial gestures, vocal tone)
Audio-visual aids
Managing speaking anxiety
What should I bring to my appointment?
A copy of your course syllabus
Assignment directions and rubric
Any notes or drafts
What will happen at the beginning of my appointment?
The peer tutor will ask a few questions to work with you, including:
The assignment you want to work on
Your instructor's name
The course where the assignment is from
Your goal for the 30 minute session (what part of the assignment do you want to work on)
How long do appointments last?
Appointments are 30 minutes
If you need additional help, you can schedule a follow up appointment
What is a drop in session?
Drop-in sessions are designed to help clients receive quick information and feedback on short aspects of the speech process, such as:

A small section of a speech draft or outline (such as one main point)
Quick APA reference or oral citation questions
Quick brainstorming session (how to get started on a topic)
Other short questions
Drop in sessions will be 10 minutes or less in length
In a drop-in session, we cannot

Listen or evaluate full length speeches
Review full outline or reference sheets
Provide detailed feedback on speech materials
Drop-in sessions are ineligible for proof of consultation for instructors

In your drop-in session, the peer tutor may suggest that you continue your tutoring session with an appointment in the PSC. Your tutor can help you set up a session via Bookeo.
Drop in sessions are on Thursdays from 8:30-9:30am and 2-3pm
Can I practice my presentation and receive feedback?
Yes! A peer consultant can watch you practice and provide feedback on your delivery and/or content. The Public Speaking Center is equipped with a laptop, a large monitor for practicing with visual aids (i.e., PowerPoint), and video camera if you would like your practice session taped.
Can I receive feedback on my content and organization?
Yes! A peer consultant can provide feedback on content development, outlines, and organization of ideas.
Will coming to the Center increase my grade?
Our goal is to help you be as successful as possible for your presentations. Most students who meet with a peer consultant during a 30-minute appointment leave with approximately five specific suggestions for improvement. Receiving feedback from a peer consultant is just one step in preparing a presentation. Students should recognize that they are ultimately responsible for their performance on their assignments, and that the feedback they receive may or may not affect their grade positively or negatively. Please also note that the Center will not:
Write speeches for students.
Guarantee a perfectly composed and/or delivered presentation.
Guess (or second guess) grades.
What is the history of the Public Speaking Center?
During the 2012-2013 academic year, Dr. Tony Docan-Morgan and undergraduate student Lindsay Swiggum piloted the Center and found student and instructor interest and need. During the 2013-2014 academic year, we received a permanent home in the
Murphy Learning Center
, hired 11 peer consultants, provided over 500 student consultations, and hosted six workshops on topics ranging from managing public speaking anxiety, extemporaneous delivery, using creative and vivid language, and using PowerPoint. During 2014-2015, our training program was certified by the National Association of Communication Centers, we had over 1,200 student consultations, and we created and hosted the
Public Speaking Competition
. During 2015-2016, we had over 1,500 student consultations and delivered 40 public speaking workshops on campus. We're excited about serving all UWL students and look forward to continued growth and usage.
See our 2012-2015 and 2015-2016 reports for additional information regarding our growth, outreach, assessments, and goals.
Who supports the Public Speaking Center?
The Public Speaking Center, including:
Public Speaking Basics (click links below)
These handouts are adapted from the current CST 110 Textbook (Fall 2019).
Getting Started with Speeches Guides
Online Presentations
Audience Analysis Guides
Writing Speeches Guides
Outlining Guides
Presentational Aids Guides
Using Research in Speeches Guides
Speech Delivery Guides
Informative Speech Guides
Persuasive Speech Guides
Informative Speaking - Resources and Examples
Austin MacKenzie's purpose was to inform the audience about spray paint art and to teach them how to create an original piece of spray art. Files: Speech video, preparation outline
Persuasive Speaking - Resources and Examples
Library/research tutorials
---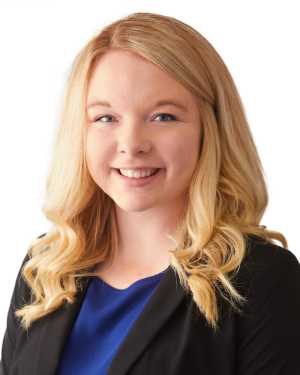 Josie Olson (Lead Consultant - Scheduling Coordinator)
As a peer consultant, I believe that communication plays such a crucial role in every aspect of life, which is why I strive to give my fellow students helpful feedback so that they can feel more comfortable and confident with public speaking. My goal is to shine a light on each speaker's strengths but also help them acknowledge their weaknesses so that they can reach their full potential.
Minor: Spanish
Quote to live by: "Happiness is a mindset"
Specialty Area: Sciences, persuasive speaking
Sabrina Ruffalo (Lead Consultant - Social Media Coordinator)
As a peer consultant, my goal is to help others feel more comfortable in all public speaking aspects and confident when doing so. Public speaking is an important skill to possess in various aspects of your life and I hope to help other's find their potential when practicing their speaking abilities.
Minor: Anthropology
Quote to live by: "People will forget what you said, people will forget what you did, but people will never forget how you made them feel." -Maya Angelou
Specialty Area: Topic development and APA citations
Alexa Thurmes (Lead Consultant - Human Resources Director)
As a peer consultant, I believe that both confidence & skill are essential for effective public speaking. My goal is to build a foundation for my fellow students and help them become comfortable with public speaking, in order to build their best speech possible.
Minor: International Business
Quote to live by: "Throw kindness around like confetti" -Bob Goff
Specialty Area: Business presentations
James Lejeune (Lead Consultant - Hiring)
As a peer consultant, I strive to give other the skills necessary to help them to achieve success in the areas that require presenting. My goal is to provide students with a constructive environment in which they can feel comfortable and confident in themselves and their ability.
Minor: Unknown
Quote to live by: "The people who are crazy enough to think they can change the world are the ones who do" -Steve Jobs
Rebecca Kohlmeyer
As a peer consultant, my goal is to make you feel comfortable with any part of the speech writing process. I hope to help you become a confident speaker not only in the classroom, but in the real world as well. I think everyone has the potential to be a captivating speaker, and I want to help you realize that as well!
Minor: Legal Studies
Quote to live by: "Do the best you can until you know better. Then, when you know better, do better." - Maya Angelou
Specialty Area: While I feel confident in my ability to help students in almost all areas surrounding public speaking, I love to help students who may have prior public speaking experience and would like to be pushed to a point they didn't know existed for themselves!
Megan Sarauer
As a peer consultant, I want to be able to give back and help my peers. Public speaking can be difficult and scary at times, but with a little help and guidance, it is not half bad. I hope to help my peers become more comfortable and confident in their public speaking skills.
Minor: Leadership Development & Organizational/Professional Communication
Quote to live by: "Not everyone thinks the way you think, knows the things you know, believes the things you believe, nor acts the way you would act. Remember this and you will go a long way in getting along with people." - Arthur Forman
Specialty Area: Developing transition sentences and brainstorming topic ideas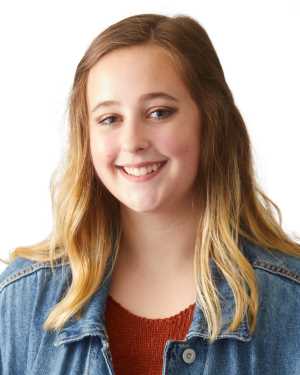 Julia Koenitzer
As a peer consultant, I will strive to help you in any way possible, whether you need help finding a topic to delivering your speech. I know that to most people public speaking can be scary, but with some practice and guidance, even you can present your speech like a pro. My goal is to create a welcoming environment where helpful feedback and information is given so you can reach your full potential and grow more confident with your public speaking skills.
Minor: Women's, Gender, and Sexuality Studies
Quote to live by: "
We are what we think. All that we are arises with our thoughts. With our thoughts, we make the world
."
– Buddha
Specialty Area: Persuasive and Informative speech outlines
Kyra Neuser
As a peer consultant, I hope to instill a sense of confidence in my fellow peers who may not be comfortable with public speaking and to give them the tools to succeed in something that is outside of their comfort zone. Everyone deserves to enjoy the feeling of acing a well-prepared, eloquent speech and I strive to do everything in my power to help fellow students achieve that feeling.
Minor: Psychology & pre-professional occupational therapy
Quote to live by: "Success isn't about how much money you make. It's about the difference you make in people's lives." - Michelle Obama
Specialty Area: Anything related to therapeutic fields (recreational therapy, occupational therapy, etc. Basic sciences (biology, chemistry, anatomy, and physiology
Amanda Lee
As a peer consultant, I will do my best to assist you with anything from brainstorming a topic to the preparation of the presentation the night before it's due. When I took CST 110, I was very worried about having to give a speech, but I visited the Public Speaking Center so often that I became confident in my public speaking abilities. In fact, CST 110 is the class that made me realize I wanted to major in Communications.
Quote to live by: "And in the end, it's not the years in your life that count, it's the life in your years." -Abraham Lincoln
Specialty Area: Psychology presentations or Communication speeches
Nate Meihak
As a peer consultant, I believe public speaking is a valuable skill to have in life and in furthering our careers. I hope to provide my fellow students the opportunity to improve their speeches and feel more comfortable with public speaking in general. My goal is to guide students through any step of the speaking process from speech writing to the presentation itself! I want people to leave each meeting feeling more confident in their speech and in their own skills!
Minor: Sports Broadcast
Quote to live by: "Whenever I'm about to do something, I think, 'Would an idiot do that?' And if they would, I do not do that thing." – Dwight Schrute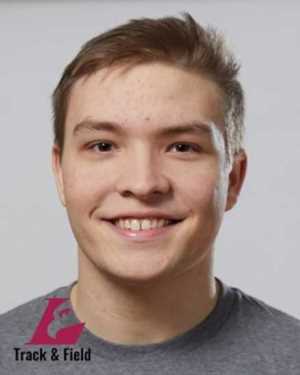 Josh Koenecke
As a peer consultant, I am here to help you become more comfortable with writing, presenting, or anything else related to speaking at all. Speaking isn't such a horrible thing, and I can help you start to think that too!
Quote to live by: "I may not have gone where I intended to go, but I think I have ended up where I needed to be." - Douglas Adams
Specialty Area: Interpersonal topics, generating speech ideas, and helping with the general delivery and flow of a presentation.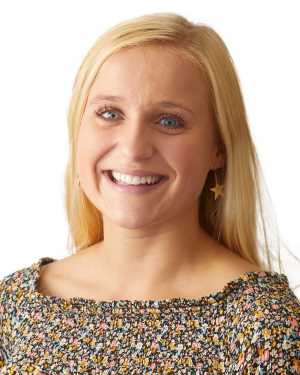 Holly Korfmacher
As a peer consultant, I want to help other students feel comfortable and confident in presenting speeches in class.
Quote to live by: Live happy, pure, and bliss.
Specialty Area: I feel confident in assisting with outlines, considering I was just a freshman last year and excelled in outlines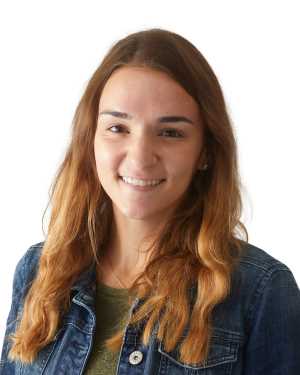 Savannah Rygiewicz
As a peer consultant, my goal is to give students the proper knowledge and skills in regard to public speaking so that they feel more comfortable communicating in all areas of life whether that be for presentations, speeches, interviews or simply talking with a professor/classmate.
Minor: Pre-PA Track
Quote to Live By: "Make your life a masterpiece; imagine no limitations on what you can be, have or do."
Specialty Area: I feel comfortable assisting students with persuasive speeches in particular, as well as science-related presentations due to my Pre-PA track and my knowledge from those courses.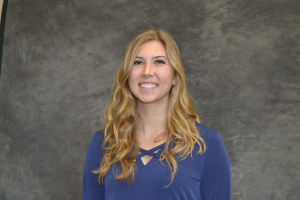 Natalie Sims
As a peer consultant, I want to help students gain confidence in their abilities to speak in front of others. I understand that it can be intimidating to be in front of others, however, I believe anyone is capable of this skill and I would love to work with students on any concern they have around public speaking. The Public Speaking Center is a welcoming place to work towards any goals students want to work towards!
Quote to live by: "Do What You Can With All You Have, Wherever You Are." – Theodore Roosevelt
Specialty Area: Working on developing ways for each person, individually, to become one step more comfortable in getting up in front of others. Public speaking concerns are different for everyone and I enjoy catering skills to each person's needs.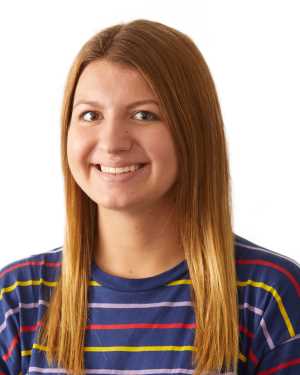 Shay Puidokas
As a peer consultant, is to help assist you in any way that I can and make you feel comfortable and confident asking any questions you have! Before leaving the Public Speaking Center, my hope is that you leave confident in your abilities and more knowledgeable of the class material.
Minor: Leadership Development
Quote to live by: "The journey of a thousand miles begins with one step" -Lao Tzu
Specialty Area: Outlines, APA formatting, or any additional questions for all levels of CST speeches.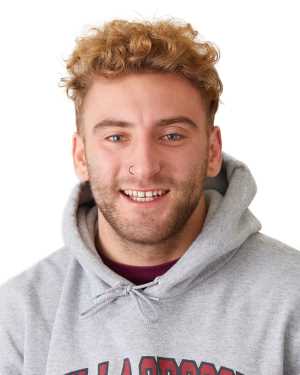 Tyler Sidders
As a peer consultant, I hope to help individuals better understand effective methods in speech communication.
Minor: Interpersonal Communication
Quote to live by: "Life is too important to be taken seriously." Oscar Wilde
Specialty Area: "Anything in relation to the exercise sport science major, as I feel I have extended knowledge in that area. I feel confident in assisting with persuasive speeches.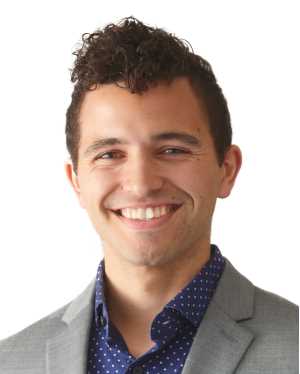 Grant Latus
As a peer consultant, I am to give students the knowledge and tools to succeed and feel confident in their speaking and communicating abilities.
Minor: Leadership Development
Quote to live by: "Leave people better than you found them" -Marvin J. Ashton
Specialty Area: Delivery and critiquing the way someone is bringing a compelling topic to an audience. Most notably, speaking with a conviction that is most helpful in persuasive speaking.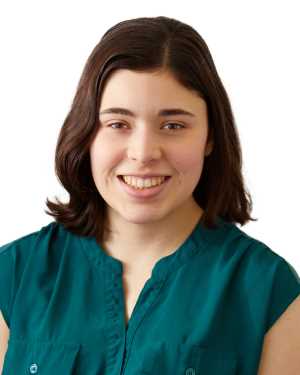 Sophia Sovenson
As a peer consultant, my goal is to provide a welcoming environment to help students grow more confident with their public speaking abilities along with providing them with information to lead them to success.
Quote to Live By: "Live and let live."
Specialty Area: Organization of topic ideas and transitions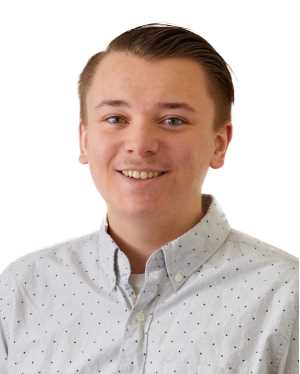 Timmy Kissel
As a peer consultant, my goal is to help you at any step of the public speaking process. From brainstorming topic selection, creating outlines, fixing APA citations, and speech delivery, I know that I can give you the proper feedback you need to feel more prepared. When I was a freshman, I was so worried about giving speeches in front of the whole class. I realized that I had a little bit of public speaking anxiety. I think it is essential to recognize that you may feel uncomfortable in certain situations. It is even better if you are willing to go seek help from us peer consultants who are properly trained and experienced with managing stress in these most difficult times. Because I learned how to get through these stressful times, it made me realize I love CST! I am hoping to help you overcome the same fear I went through and hopefully show you how awesome Communication Studies is!
Quote To Live By: "You don't have to live an exciting life to be a good writer." -Patricia Hampl
Specialty Area: Introduction and conclusions, APA citations.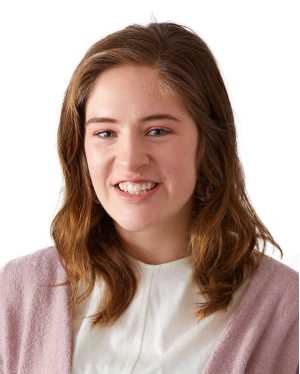 Andrea Zalac
As a peer consultant, I believe that asking for feedback is a huge part of growth in any area, but especially in public speaking! I hope to create a safe inclusive environment that allows you to bring any questions you might have to the table. I hope to help you succeed in class, but also gain skills to take beyond the classroom. I believe everyone has the potential to grow in public speaking ability and am excited to help that process as you gain confidence in your abilities!
Minor: Leadership Development and Social Justice
Quote to live by: "We delight in the beauty of the butterfly, but rarely admit the changes it has gone through to achieve that beauty" – Maya Angelou
Specialty Areas: I feel passionately about topics involving justice and helping students pick appropriate topics that they are excited to present on. Also, effective delivery of a speech and transitions!
Mia Rentmeester
As a peer consultant, my goal is to help students get over their fear of public speaking. Many of us are afraid to stand in front of a group of people and talk but it is an essential life skill. I will do whatever it takes to help make your CST 110 experience as enjoyable as possible!
A Quote to Live By: "Wanting to be someone else is a waste of the person you are"-Kurt Cobain
Specialty Area: Presentation tips, delivery, and outlines.
Katie Banie
As a peer consultant, I want to help students to feel comfortable and confident in their work so that they can speak passionately about their ideas.
Minor: Sociology
Quote To Live By: "Sometimes later becomes never. Do it now"
Specialty Areas: Presentation tips and generating ideas.