Religious & Non-Religious Students Abroad
As cultures, ethnic backgrounds, and other aspects of your personal identity will vary from country to country, so will religion. In many countries, religion plays an important role and may be closely tied to the culture and legal system; therefore, understanding the local religious customs may even be essential to navigating day-to-day life, even if you are not religious yourself. For example, observance of certain religious customs may be required by local law or the local hours businesses are open might change during religious holidays.
If you are a student of faith who would like to continue practicing while abroad, or a student who would like to learn about religious practices in the host country, you need to do some research. But before you even start the research process, take some time to think about your religious or non-religious identity. For example:
Do you want to continue practicing by attending services, mass, etc.? Or are you comfortable with adjusting the way you will practice your religion while you are away?
Do you have certain holidays that you will want to observe and celebrate during the time you will be abroad?
Are there certain food/dishes that you must have during your religious holidays? Is that food or ingredients available abroad? Can you make those dishes?
Do you need certain accommodations to practice your religion?
If you are not religious, will you feel comfortable going to a country where religion plays an important role? Will you feel comfortable being included in/excluded from those practices and celebrations?
Once you are ready to do your research, one place you could start is the CIA's World Factbook. This site allows you to search by country and provides the most recent statistics on religion.
If you are planning on worshiping abroad, research in advance location where you will be able to do so. These are some things to have in mind while you are doing your research:
Is it realistic for me to continue to practice my religion abroad in the same way I practice it at home or on campus? Your expectations will be a big influencer in your overall experience.
What is the extent of religious tolerance (or lack of) in that country? Is there a dominant religion? Are all religions tolerated?
Is there a chance that I will be in the religious minority?
Will there be a place where I can worship? Will there be services offered in my native language?
Is it safe to wear religious symbols and/or clothing? Is it safe to openly practice my religion?
Can I accommodate my dietary restrictions?
Are there specific religious holidays that I'd still like to practice while I am abroad? Are they celebrated in that country? How?
Even if my religion is openly observed in that country, are there different practices and/or customs in the way they practice it?
If you are not a religious person, there are also things that you will need to consider:
How can I respect the religious holidays and customs in that country?
What religious holidays occur during my stay? What will they entail? Am I comfortable with that?
Will religious beliefs within that country influence how people interact with me because of my non-religious identity?
How will I feel, if I participate in excursions to sites of worship?
Are there laws regarding some religious practices?
Is there separation of religion and government?
Whether you are a student of faith or not, remember to be open minded about the different beliefs you may encounter while abroad and consider how your own religious beliefs may be received by the local culture. If you have any concerns or would like some help with your research, do not hesitate to contact your Education Abroad Advisor.
To learn more about the education abroad process and programs offered at UWL, we encourage you to attend an Education Abroad 101 session, attend our Education Abroad Fair, and/or schedule an appointment to meet with our office. We are here for you!
Resources
Kahal - Your Jewish Home Abroad
5 Best Countries for Religion Study Abroad
The International Religious Freedom Report from the U.S. Department of State describes the status of religious freedom in every country.
Religion and Dietary Practices
Student's Testimonials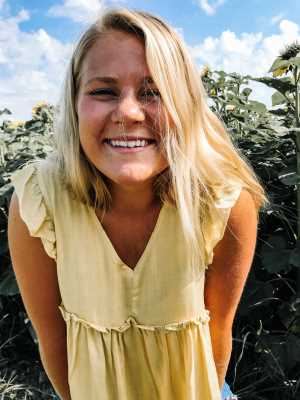 Anna
a female, Christian student

I identify as a female and a Christian student. Going into this experience I was excited to meet diverse students and learn about their backgrounds and lives. I am so grateful for this experience, I have truly made lifelong friends from all around the globe. It was challenging to leave my close friends and family, but being able to come home and share incredible stories about my journey made it worth it. I was able to meet a Presbyterian family that shared the same Christian beliefs as I do and they were so welcoming! It is daunting to be in a foreign country without knowing anyone, so meeting people that made me feel like family was indescribable and so comforting. I have grown so much as a person by studying abroad and would go back and do it all again. I was able to skydive, bungee jump, go scuba diving in the Great Barrier Reef and drive a Jeep along the oceanside! Anyone who is interested in studying abroad, just go for it! It is definitely worth it and it will change your life for the better.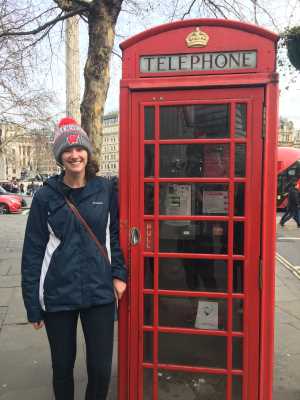 Katie
a female, Christian student

Studying in England as a Christian, female student was very similar to studying in the United States. I was able to attend a church a few towns over and didn't have to drastically change my style of living to fit the culture I was in. I traveled to a lot of different countries when I was in London, sometimes by myself, which was a bit scary as a young woman. I visited Jordan, which is predominantly an Arab-Muslim country, for a few days with a friend. While we were there, we had to make sure to wear long pants and conservative shirts as a way to adapt to the culture we were in. As a Christian student I tailored my travels to visit a few sites that are important to my faith. During Spring Break, I spent a week in Israel, I was able to visit many sites and read from the Bible in the exact locations the events took place. I also participated in a procession on Palm Sunday down the Mount of Olives where I met people from all over the world that shared my faith. That was one of the most incredible experiences during my four months.