Virtual/Remote Global Learning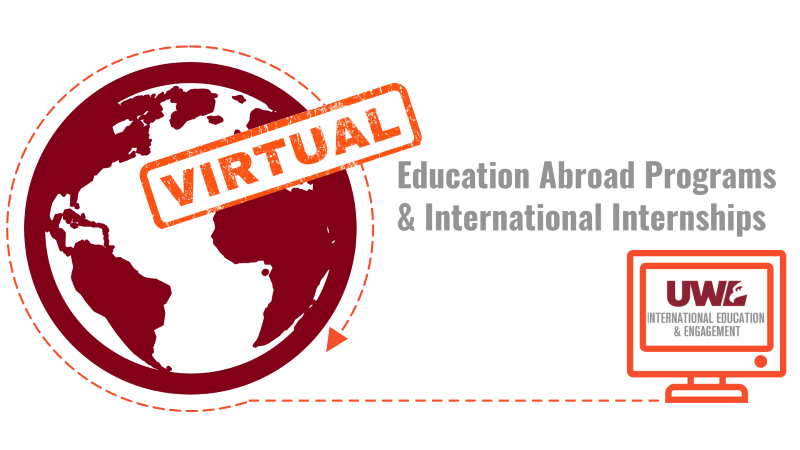 Participating in an education abroad program is a transformative learning experience and the best way to enhance global awareness, and develop cultural competency and personal growth. However, it is not the only way! There are many virtual/remote opportunities to gain a meaningful global exposure as well as engage with people in other countries and create long-distance friendships. In fact, virtual opportunities are more accessible as cost is much lower and students could take classes or do an international internship while also taking classes at UWL and/or working in the U.S. There is a whole world of remote possibilities and combinations of options, which allow students to create their own path. These are some of the options available at UWL, but check this page often as new opportunities will be added:


Some of our Exchange and Direct enroll partners universities also offer Virtual/Remote opportunities. More information coming soon!
NOTE: UWL Administrative fees will apply to virtual global learning programs.
---
Resources:
Benefits of Pursuing a Virtual Global Internship
Q&A with CEA Virtual Global Internship Student