Posted 12:44 p.m. Saturday, Sept. 2, 2023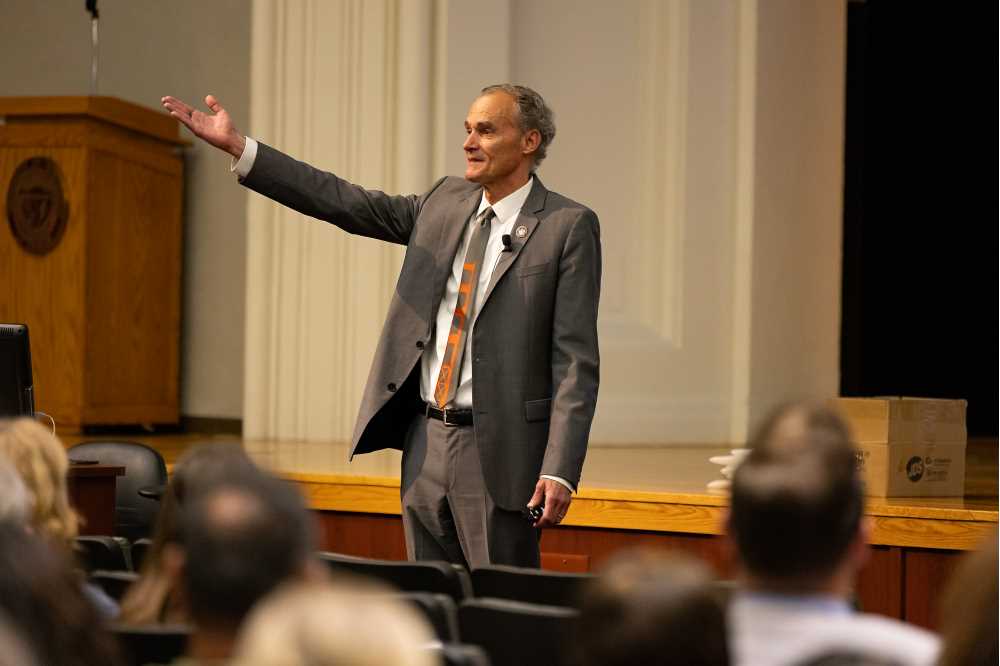 After historic tenure, Chancellor Gow announces plans to step down, transition into faculty role
It's the start of the school year but the end of an era.
During his opening remarks for the fall semester on Wednesday, UW-La Crosse Chancellor Joe Gow announced his intention to step down at the end of the year and transition into a faculty role at the university.
Gow, who became UWL's 10th chancellor in February 2007, is the longest-serving active chancellor in the UW System and the second-longest-serving chancellor in school history.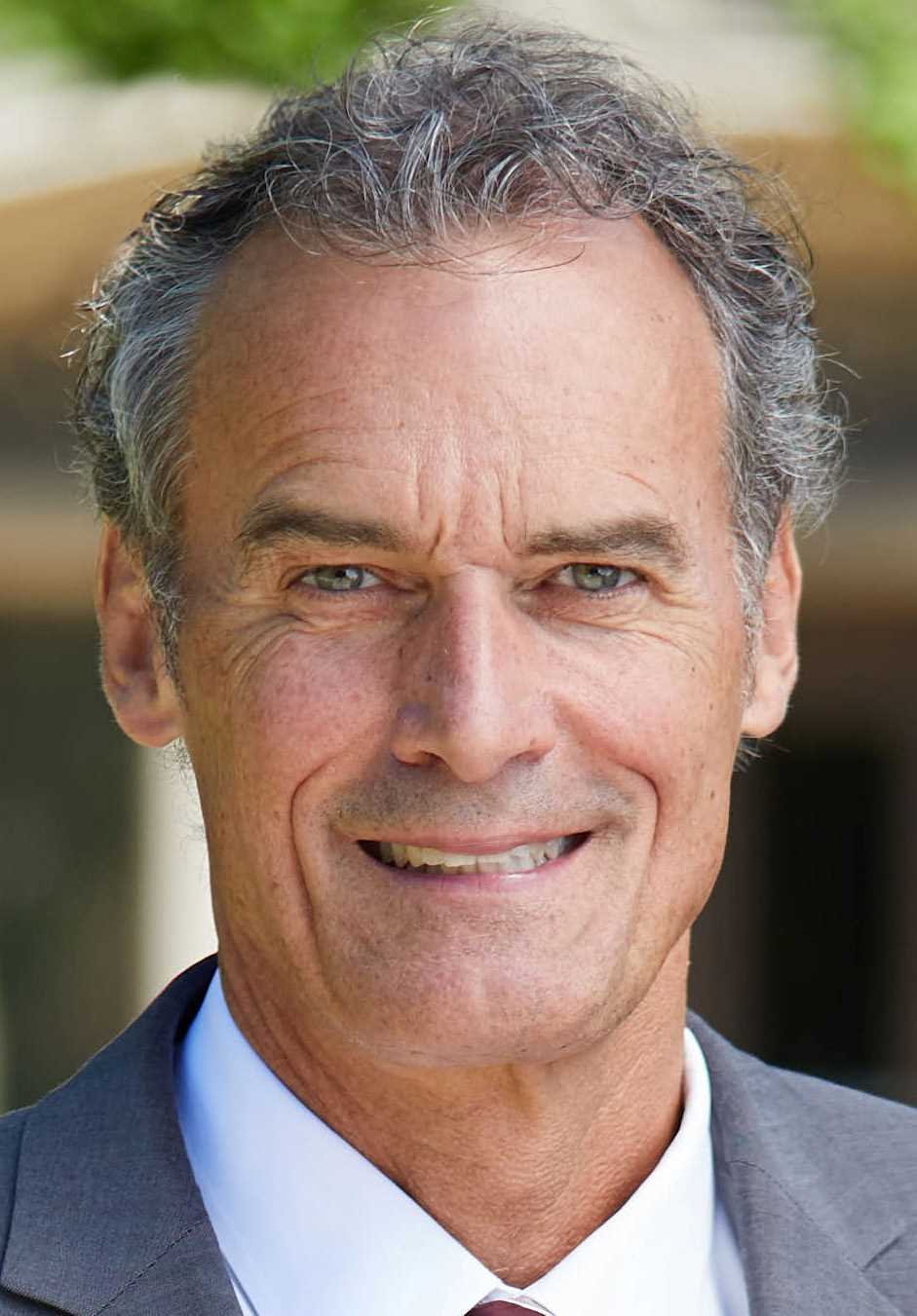 His tenure has been marked by sustained growth and high achievement, as UWL continually set enrollment records while fortifying its position as one of the top mid-sized universities in the Midwest.
Plans for identifying and installing a new chancellor will be shared at a later date. Gow will continue serving as chancellor through the conclusion of the 2023-24 academic year.
"It's been about 17 years as your chancellor, and I've enjoyed every minute of that, but I want to do other things," Gow said, noting that he's looking forward to spending more time with his family, and to discussing new and emerging media and technology with students in his communications courses.
He also credited the members of his leadership team — Provost Betsy Morgan, Vice Chancellor for Administration & Finance Bob Hetzel, Vice Chancellor for Student Affairs Vitaliano Figueroa, Vice Chancellor for Advancement Greg Reichert, Vice Chancellor for Diversity & Inclusion Barbara Stewart and Executive Assistant Sara Olson — for much of the university's recent success.
"It (feels like) going out on the top of your game," Gow said. "This university is so strong, and it's because we had the wisdom to get some great vice chancellors on the team."
UW System leadership praised Gow for his remarkable run as chancellor.
"As our longest-tenured chancellor, Joe Gow has left a lasting imprint on UW-La Crosse, the UW System and the state of Wisconsin," Regent President Karen Walsh said. "Chancellor Gow has helped create a vibrant, thriving university known for academic excellence, faculty expertise and student support. It's a top choice for students from around the Midwest, and the Board of Regents is profoundly grateful for Joe's leadership."
Added System President Jay Rothman: "When Chancellor Gow steps down next year, he will be leaving UW-La Crosse much better off than it was when he arrived. This is a hallmark of excellent stewardship. He has provided a steady hand through challenging times and met the moment when we needed him. I have appreciated his advice and counsel. I am also grateful that he has agreed to serve in the chancellor role for the full academic year, which positions us for a seamless transition as we seek a new leader for the university."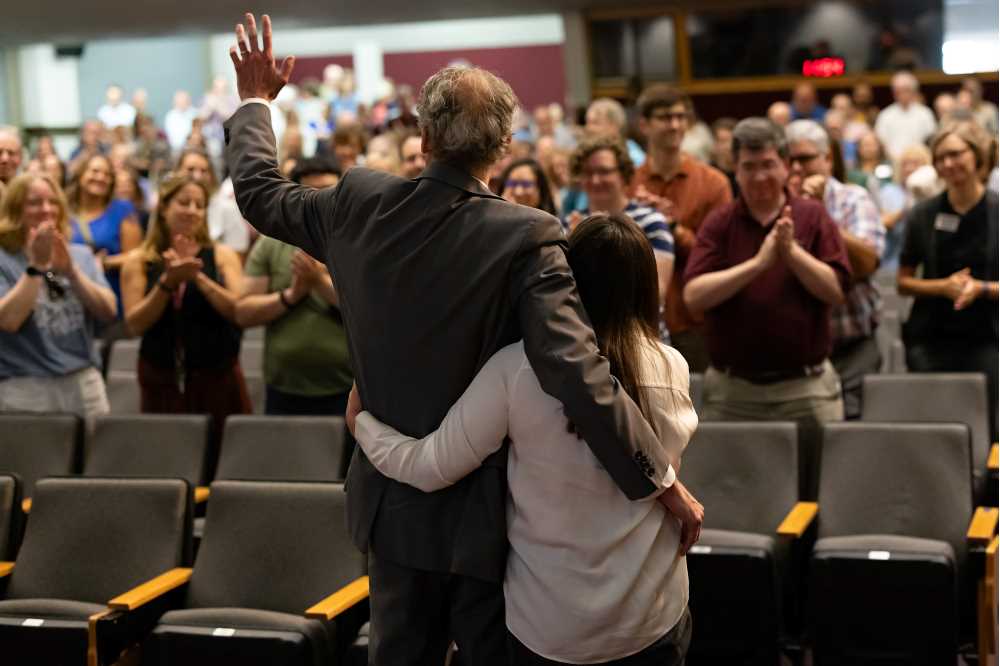 Gow's tenure unfolded during a complex and often unpredictable time in the world of higher education.
A decline in the number of high school graduates has led to dwindling college enrollment nationwide.
Reduced state funding, in proportion to the university's overall budget, has forced difficult financial decisions.
And the COVID-19 pandemic gave sudden rise to an array of health, safety and operational challenges that tested all facets of the university.
Through it all, and in large part due to Gow's leadership, UWL has enjoyed uncommon stability.
UWL was the top-ranked comprehensive campus in UW System for more than two decades — including the first 16 years of Gow's tenure — before being promoted to a national category by U.S. News & World Report last year.
Before coming to UWL, Gow was the interim president (2006) and provost (2004-06) at Nebraska Wesleyan University in Lincoln.
He also had stops at Winona State University, serving as dean of the College of Liberal Arts (2001-04), and at Alfred University in New York, serving as associate dean of Liberal Arts & Sciences (1996-2001) and director of the Communication Studies Program (1990-2001).
Gow holds two degrees from Penn State University: a bachelor's degree in journalism and a doctoral degree in speech communication. He earned his master's in speech communication from the University of Alabama.
Other highlights from the address
UWL is poised for another strong first-year class. First-year enrollment for 2023-24 is sitting at 2,304 — just four students short of last year's record-setting class.
UWL's first- and second-year retention rate of 87.4% is the highest it's been since 2004.
Recent award recipietns were also recognized: