Regional News
Fourth Annual La Crosse Small Business Academy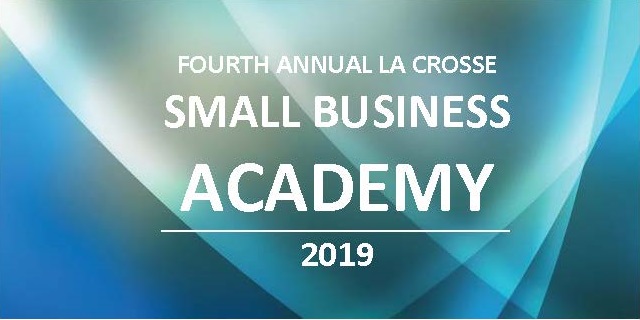 September 19, 2019
7:45 a.m. - 12:15 p.m.
Location: La Crosse Area Chamber of Commerce, Lyle & Norma Anderson Education Center, 601 7th Street North, La Crosse, WI
The La Crosse Small Business Academy, now in its fourth year, is a half-day program focused on providing the region's entrepreneurs and start-up businesses an opportunity to connect with financial and technical resource providers, learn the tools needed to start and grow a business, and network with business owners. Wisconsin Lieutenant Governor Mandela Barnes (invited) will serve as keynote speaker emphasizing the importance of small business to the state's economy.
The program will include presentations by successful entrepreneurs in our community. Participants will also have the opportunity to explore small business topics by choosing from various roundtables to be conducted during the event. Roundtables follow two tracks: Starting your Business or Growing your Business, and they will be led by an expert in a specific area of business. Topics will include financial management, doing business with the government, marketing, risk management, ecommerce, and social media. In addition to presentations and roundtable sessions, a number of local resource and economic development organizations will be on hand to provide information about the small business support services they provide.
To register, click here.
Funded in part through a Cooperative Agreement with the U.S. Small Business Administration. All opinions, conclusions and/or recommendations expressed herein are those of the author(s) and do not necessarily reflect the views of the SBA. Reasonable accommodations for persons with disabilities will be made if requested at least two weeks in advance. Contact the SBDC office by email, sbdc@uwlax.edu or phone 608.785.8783.
This program is presented by the Wisconsin Small Business Development Center at UW-La Crosse (SBDC), the Wisconsin Economic Development Corporation (WEDC), the Wisconsin Procurement Institute (WPI), and U.S. Bank. The event is hosted by the La Crosse Area Chamber of Commerce Foundation.

About the SBDC
The SBDC at UW–La Crosse is part of a statewide network of SBDCs working with business owners and entrepreneurs to facilitate growth and improvement, and to help launch successful new companies. Through no-cost consulting, low-cost entrepreneurial education, and strategic facilitation, SBDC experts serve as resources for small and emerging midsize companies. The Wisconsin SBDC at UW-La Crosse is hosted by the University of Wisconsin System Administration, the UW-La Crosse College of Business Administration, and is funded in part through a cooperative agreement with the U.S. Small Business Administration.
A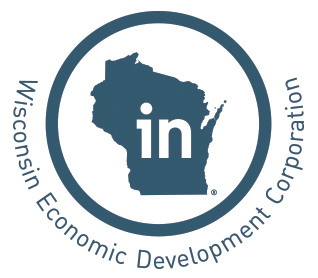 bout the WEDC
The WEDC leads economic development efforts for the state by advancing and maximizing opportunities in Wisconsin for businesses, communities and people to thrive in a globally competitive environment. Working with more than 600 regional and local partners, WEDC develops and delivers solutions representative of a highly responsive and coordinated economic development network. Visit www.inwisconsin.com or follow WEDC on Twitter @InWisconsin to learn more.


About the WPI

WPI's mission is to assist Wisconsin businesses in all of Wisconsin's 72 counties to create, develop and grow their Federal, State and Local Government sales, revenues, profits and jobs. The Federal government spends over $500 billion and the State of Wisconsin spends about $2 billion on goods and services each year. WPI provides the help that is necessary for businesses to succeed in winning Government awards and contracts. Visit https://www.wispro.org/about-wpi/ to learn more.

About U.S. Bank
U.S. Bancorp, with 74,000 employees and $482 billion in assets as of June 30, 2019, is the parent company of U.S. Bank, the fifth-largest commercial bank in the United States. The Minneapolis-based bank blends its relationship teams, branches and ATM network with mobile and online tools that allow customers to bank how, when and where they prefer. U.S. Bank is committed to serving its millions of retail, business, wealth management, payment, commercial and corporate, and investment services customers across the country and around the world as a trusted financial partner, a commitment recognized by the Ethisphere Institute naming the bank a 2019 World's Most Ethical Company. Visit U.S. Bank at www.usbank.com or follow on social media to stay up to date with company news.

About the La Crosse Area Chamber of Commerce Foundation
The La Crosse Area Chamber of Commerce Foundation is a charitable arm of the Chamber focusing on business-focused education. These include business scholarships for leadership training, hosting future workforce through an annual Honor Student Banquet for top-high school graduates and their families at 12 area high schools, and more programs found here: https://www.lacrossechamber.com/foundation/.