Resources
The future of regional economic employment growth depends on a supportive small business environment. The Small Business Development Center (SBDC) shares the mission of the UW-La Crosse College of Business Administration, University of Wisconsin System Administration and the commitment to economic development.
Economic Indicators: An Update for the 7 Rivers Region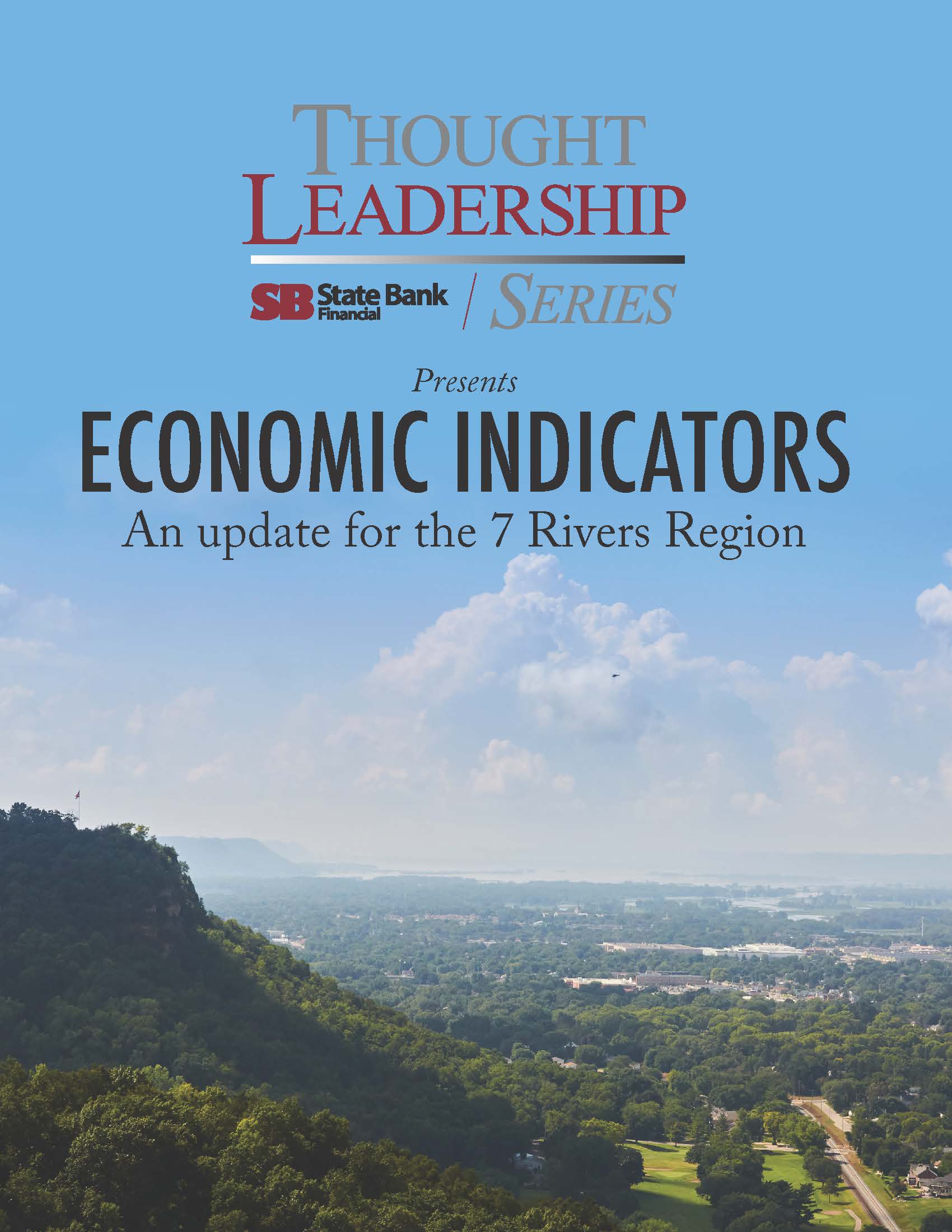 October 25, 2022 from 7:00 - 9:00 a.m.
The Bluffs, UWL Campus
Challenges in the Post-Pandemic Economy: Positioning Your Business and Workforce for Success
Since 2020, businesses have faced new and unique challenges in their businesses. Government mandates, economic and community changes, new ways business is conducted, and a shrinking workforce are among the factors companies now face as they create their post-pandemic business strategy. To succeed, businesses will need to continue to shift the focus to address new expectations and challenges. Join Dean Taggert (TJ) Brooks as he shares his insights on the impact of the pandemic on the post-pandemic economy. A panel of business professionals will explain key considerations that need to be addressed to succeed in the changing business and economic climate. They will identify strategies they used during the pandemic and ones they plan to use to be better positioned to meet future business and workforce challenges.
To register, CLICK HERE or print and return this form with your registration: EI Registration Form Fall 2022.docx
UW-La Crosse, in cooperation with State Bank Financial and the La Crosse Tribune, initiated a long-term study in early 2002 of our region's economic indicators. The research is ongoing and focuses on trends for a nine-county region that includes counties in Wisconsin, Minnesota and Iowa. This project is expected to continuously build a base of economic information and provide decision makers with valuable tools for strategic planning. The information will also provide a basis for comparison with other regions and a measure of our progress as a region.
In addition to the open forum, findings are also summarized in a publication available on the State Bank Financial website: https://www.statebankfinancial.bank/economic-indicator-reports.html. We have also provided links to the core economic indicators. Readers can use these links as needed for individual research projects.
7 Rivers Region

7 Rivers Region logo

The 7 Rivers Region is the economic and geographic area of western Wisconsin, southeast Minnesota, and northeast Iowa. We are developing unity as we experience the power of regionalism. The counties included in the 7 Rivers Region are Jackson, Juneau, La Crosse, Monroe, Trempealeau, and Vernon in Wisconsin, Houston and Winona in Minnesota, and Allamakee and Winneshiek in Iowa. However, the boundary of the 7 Rivers Region is fluid and changing. The intention is to include public and private organizations who define themselves as part of the region.