Mid & executive management
A page within Small Business Development Center (SBDC)
Mid-Management Business Education Programs

The transition from a non-management to a supervisory management role is complex and challenging. Let the SBDC's practical, real-world application seminars guide you on the path toward a successful role in supervisory management. The SBDC offers training that will align your efforts with the mission, vision and goals set forth by your company, and also with your employees and their needs. Bring more to your company by developing stronger skills in effective communication, time-management, decision-making and leadership. Essentially, the more you bring to your company, the more control you'll have over your own career.
University of Wisconsin Supervisory Management Certificate Program
Whether you're a supervisor, or hope to be one soon, our Supervisory Management Certificate Program can help you reach your goals. We've done it for more than 10,000 supervisors since 1979. Learn more. See brochure for details.
Spring 2022 Supervisory Management Brochure.pdf
Spring 2023 brochure coming soon.
Spring 2023 seminars will be offered in several different formats. See the descriptions for the seminars for details about how each seminar will be offered.
Registration fee includes seminar, materials, and lunch for all-day, in person seminars. Discounts are available.
UW-La Crosse Project Management Certificate Program
An innovative and collaborative education opportunity providing participants with a targeted and unique learning opportunity. Each participant's program is custom designed to fill specific skill gaps and designed to work for their planned future career needs. Participants are required to complete 56 hours of learning activities to earn their certificate of completion. Participants will work individually with the course instructor to select learning activities in-line with their goals and learning style. Program is self-guided. Learn more.

Ongoing sessions available*
UW-La Crosse campus
$2,250
Please call our office to register: 608.785.8782. Discounts are available for large groups of participants from the same organization.

*This is an ongoing, instructor led program. Our director will contact you within 48 hours of your registration to work with you on your instructor selection and to schedule the start of your program.

Direct questions regarding Project Management Certificate Program to Renee Adair: reneeadair@successfulprojects.com


Economic Indicators: An Update for the 7 Rivers Region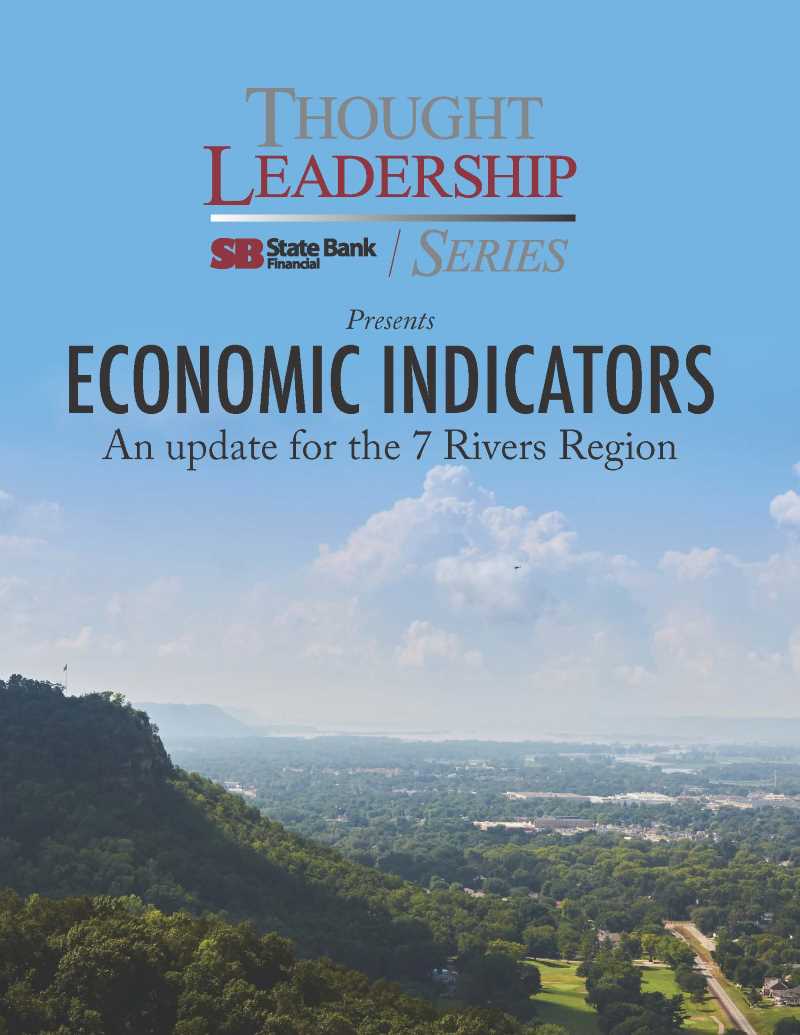 Economic Indicators logo2023 Date to be determined
The Bluffs, UWL Campus
UW-La Crosse, in cooperation with State Bank Financial and the La Crosse Tribune, initiated a long-term study in early 2002 of our region's economic indicators. The research is ongoing and focuses on trends for a nine-county region that includes counties in Wisconsin, Minnesota and Iowa. This project is expected to continuously build a base of economic information and provide decision makers with valuable tools for strategic planning. The information will also provide a basis for comparison with other regions and a measure of our progress as a region.
In addition to the open forum, findings are also summarized in a publication available on the State Bank Financial website: https://www.statebankfinancial.bank/economic-indicator-reports.html. We have also provided links to the core economic indicators. Readers can use these links as needed for individual research projects.