Eagle Excellence in Academic Advising Award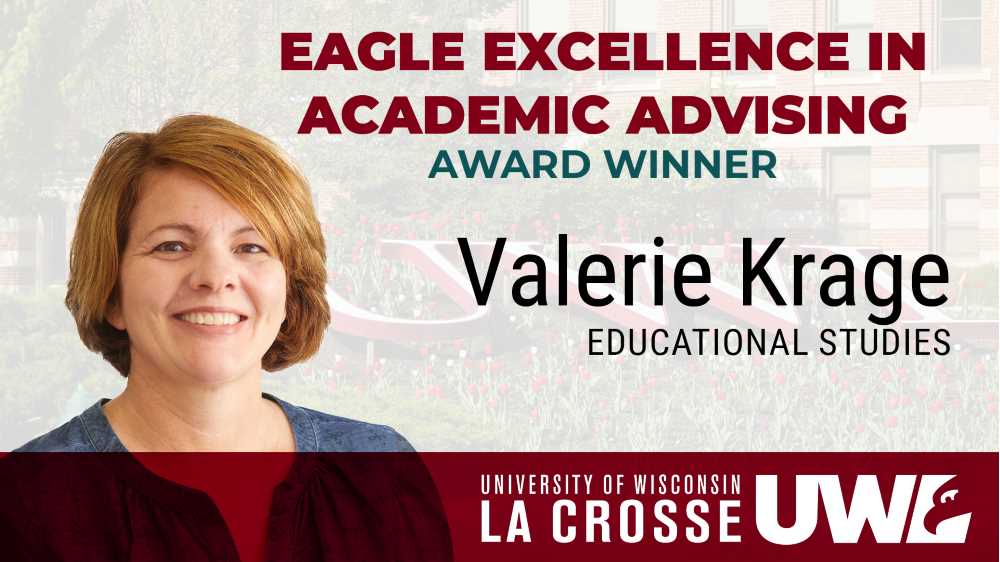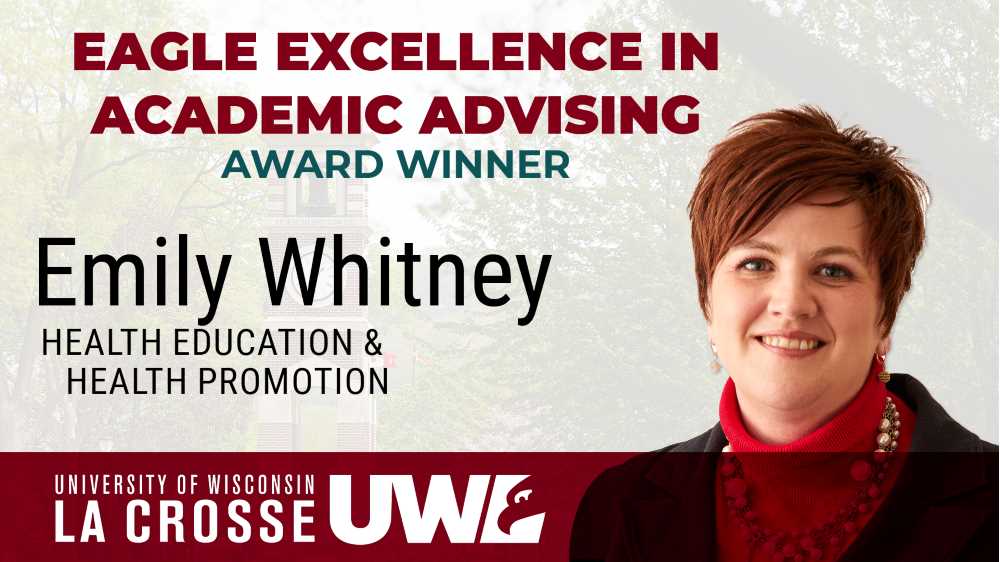 Beginning in 2020, UWL announced the Eagle Excellence in Academic Advising Award. This award is intended to recognize UWL's exceptional Academic Advisors and all the great work they do.
If you have had a particularly positive experience with an academic advisor who:
-helped clarify and develop your educational/career plans.
-assisted in guiding you towards an academic program consistent with your skills and interests.
-discussed and reinforced linkages and relationships between instructional programs and careers and occupations.
-interpreted and provided you rationale for academic policies, procedures, and requirements.
-informed you of special services available for academic assistance and other needs.
Consider taking a moment to nominate them for this award.
Thank you for helping us recognize excellence in academic advising.
2021 Winners:
Valerie Krage ~Educational Studies
Emily Whitney ~Health Education and Health Promotion
Previous Winners

expanding section
2021: Valerie Krage ~Educational Studies
2021: Emily Whitney ~Health Education and Health Promotion
2020: Virginie Cassidy ~Global Cultures and Languages