Academic unit annual summaries
A page within Academic Affairs
Better Content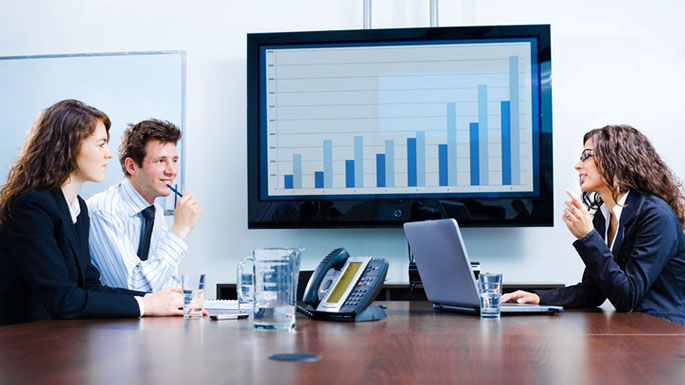 College of Business Administration
College Summary
2021-2022
The College of Business Administration exceeded last year's headcount enrollment totals. Taking 530 students from the incoming freshman class, along with internal and external net transfers resulted in the addition of a net 192 students bringing the college to a total headcount of 2434 students. This level of enrollment makes us the largest in our history, exceeding the enrollment levels of the mid-1980s. In addition to the challenges associated with growing enrollment, the CBA continues to manage excessive turnover among faculty and staff. Five of the 6 departments in the CBA saw a change in their ADAs with a remaining vacancy. The college completed a search for the new Dean in March with Dr. Taggert Brooks being appointed to the role. The College also successfully completed 6 tenure track searches, but we have had 6 resignations from tenure track faculty over the same period. Despite these challenges, the faculty embraced the return of in-person classes and continued their scholarly productivity. Collectively they had 64 papers published and another 21 accepted for publication. This past year saw a return of the Frist Friday lecture series with alumni Jeff Taxdahl, Laura Miller, and Jennifer Hansen delivering lectures to an average of 150 students. Additionally, the CBA created a series of panel discussions entitled "Conversations on Diversity Equity and Inclusion" with panels from Mayo Clinic Health System in La Crosse and the YMCA of La Crosse. The conversations were organized by the newly created role - the CBA Faculty Fellow for Diversity, Equity, and Inclusion. The CBA continues to develop and deliver experiential learning opportunities for its students. The Marketing Department hosted the 9th Annual UWL Sales competition, with 19 students competing in front of 15 industry professionals. In partnership with the CBA, a donor established 3 paid CommunityEngaged Fellowships with two serving Wiscorp and one serving the La Crosse Community Foundation. The CBA also welcomed a new corporate sponsor - Kwik Trip. They are sponsoring the Integrated Core Program, allowing us to offer it every semester, rather than once a year. We continue to partner in the UW consortium MBA. Of 358 online MBA programs in the U.S., our MBA online program is ranked 9th overall and 6th for veterans in the "Best Online MBA Programs" by U.S. News & World Report.
Accountancy
2021-2022
The fall 2021 semester started out with face-to-face learning, though Covid face masks requirements made some aspects of teaching and meeting with students a challenge. Many faculty members used virtual office hours and were not physically present in the Wittich building on a consistent basis which impacted comradery. There was one vacancy for Business Law at the start of the semester. Mindy Hehn, ADA, moved back to SD which created a vacancy in December 2021 that was filled with the hiring of Erika Pfeiffer in January 2022. Erika subsequently accepted an ADA job offer in the Marketing Dept. which created an ADA vacancy as of June 2022. The first date for review for a new ADA yielded no applications, and the position has been readvertised. Kim Lyons, long-time IAS retired effective February 1. A couple of adjuncts were used to cover classes. Justin Kilchenmann, IAS, took a position at UW-Whitewater effective Fall 2022. Thus there are two IAS vacancies for accounting and one vacancy for business law that has been covered with overload by existing business law faculty. Approval was given June 2022 to search for one IAS accounting vacancy.
The department implemented the spring scholarship event that had been halted for two years due to Covid.
The department curriculum committee is working on changes needed for the revised 2024 CPA exam.
Economics
2021-2022
The Department of Economics taught 92 separate courses during 2021-2022 academic year. Around three-fourths of these courses serve students completing general education credits (ECO 110/120/336) as well as CBA students (ECO 110/120/230) completing core requirements. Class enrollments were strong and managed reasonably well, as the vast majority of courses had enrollments near the caps.

Department members continue to improve in the classroom through a variety of means, including brining in new data sets from local firms, creating assignments to help students scaffold their learning about experiments in order to prepare them for doing their own experiments, the use of cooperative learning techniques, developing "code guides" in our technical courses, moving toward active learning exercises away from lecture, and so on. In addition, Professor James Murray was awarded an Eagle Teaching Excellence Award.

The department members maintained considerable research productivity, publishing 13 articles in journals and/or book chapters and presenting their scholarship at conferences and in seminars on at least 18 occasions. Several members of the department pursued internal and/or external funding for their research, and many of these proposals were funded. Department members were also active in providing service to the profession in the form of manuscript reviews and serving in editorial roles.

In terms of service, members of the department continue to provide important leadership in the college and across campus. At the college level, our faculty are committed to the college's assurance of learning program, the multicultural scholars program, and the MBA consortium. At the university, our faculty serve on important committees, including the following committees: Program Assessment, International Education, IRB, IAS and Faculty Promotion, and CAPS.

In terms of personnel, the department made three successful tenure-track hires during the 2021-2022 academic year. Marissa Eckrote-Nordland, Israt Jahan, and Amir Tayebi will join the department in Fall 2022
Finance
2021-2022
The department of Finance like all departments was impacted by COVID-19 and the current year was our chance to get back to "normal". Even with the lingering Covid challenges, the department was still able to deliver a variety of curriculum improvements and participate in faculty development activities. Finance continues to be the largest major in the College of Business. While this is a strength of the department and can be viewed to represent the quality of the Finance program, faculty are becoming stretched given the current limited staffing resources. The department continues to be supported by the Academic Advising Center which advises all incoming first year students, which the department appreciates.

On the personnel front, Dr. Adam Stivers received tenure. Dr. Stivers will be the second tenured faculty member in the department. Dr. Stivers will be the first chair (starting July 1, 2022) of the department from Finance in 4 years after 2 interim external chairs. The department also successfully completed 4 reviews of untenured faculty members.

The department continued to review its curricular offerings, deleting some courses that it felt would no longer be taught given limited faculty and resource challenges.

The Spellman fund continues to perform well and closed the year with a value over $393,000 as of May 31, 2022.

In a return to normal, the department was able to hold the Spellman dinners during the academic year.

The department continued to support and teach in the Integrated Core Program offered by the College of Business.

During Academic Year 2021-22 the department had 7 refereed articles published or accepted by high-quality academic journals and made 2 refereed conference presentations
Information Systems
2021-2022
The department of Information Systems (IS) like all departments was impacted by Covid and the current year was our chance to get back to "normal". Enrollment in IS programs continued to show strength. The number of business analytics (BA) minors has grown from 0 in Fall 2020 to 53 minors in Spring 2022.

The growing BA minor and overall student, alumni and employer interest motivated the department to seek approval for a BA major. The BA major is currently going through the approval process, with a goal of accepting new majors in Spring 2023.

The department continued its participation in the Health Information Management and Technology (HIMT) collaborative program. The program continues to generate strong enrollments and is revenue share positive.

Dr. Haried presented virtually at the Americas Conference on Information Systems in August 2021.
The department coordinated and promoted a Women in Technology event with Northwestern Mutual to promote opportunities in the IS field in November 2021.

Dr. Haried and Dr. Han presented at the American Society of Business and Behavioral Sciences conference in March 2022.
Dr. Han brought a group of students to Owatonna, MN to visit Federated Insurance and participate in their College Fair in April 2022.

Dr. Haried presented "Blockchain 101" to the La Crosse Community Library in April 2022.

The department has developed a relationship with Kwik Trip to connect students through guest speakers, field trips and case competitions. In April, 2022 Kwik Trip awarded $10,000 in scholarships across 10 IS students.

Dr. Yang, retired in May 2022 after 17 years of dedication.

Dr. Botong Xue was recruited and hired to start in August 2022.

During Academic Year 2021-22 the department had 4 refereed articles published or accepted by high quality academic journals and made 3 refereed conference presentations
Management
2021-2022
The management department's main efforts were, as always, serving our 403 majors, as well as the 39 Sustainable Business minors and 38 Healthcare Analytics Management minors, which are housed in the department. Additionally, the department served more than 2000 CBA students across the 4 core CBA courses it provides.

Additionally, faculty in the department had 13 peer-review journal articles accepted for publication or published this academic year, as well as 10 virtual or in-person scholarly presentations.

The department's primary efforts involved adjusting to the return-to-campus to delivery courses in-person again and working to support the health and safety of our students, colleagues, the community. Indeed, the department embraced the return to campus with renewed attention to high-impact practices and community engagement. Multiple faculty engaged students with client-based projects, professional speakers, and other innovative pedagogical techniques such as having students work in international virtual teams using COIL pedagogy (Collaborative Online International Learning). We successfully navigated another year as a team in the environment brought on by the COVID-19 pandemic.

The department made several curricular changes to advance the major and to update the course offerings in CIM. The department plans to begin the 2022-2023 year continuing those efforts and to strengthen the assessment strategy as well.

Lastly, the department increased its efforts to support our students and faculty this academic year. We hosted our first Student Appreciation Day and also an alumni panel. We also gathered feedback from students on ways in which the department could support them during the year and implemented their suggestions to the best we could. Several students noted their appreciation of this support and activities
Marketing
2021-2022
The 2021-2022 academic year was exciting for the Marketing Department as we made our way back to campus and in-person learning. We were thrilled to be together in our new home on the 3rd floor of Wittich Hall. We experienced the strongest enrollment of recent years with 510 primary majors and 22 secondary majors. In 2021-2022 we offered 79 sections of courses with 921 seats of required CBA courses and 1,287 seats of upper-level Marketing courses.

The Department engaged with the community both in and out of the classroom. We hosted the 9th Annual UWL Sales competition, with 19 students competing in front of 15 industry professionals. In addition, 69 students in the Sales elective completed role-plays with 13 industry professionals. MKT 323, which is part of the CBA Kwik Trip Integrated Core Program, was one of the first courses designed as a Community Engaged Learning course doing client work for TrustPoint Inc. and Kwik Trip. We also had 50 students complete internships for credit and had client projects with the City of La Crosse.

We continued our work towards achieving excellence through equity and diversity. Dr. Nasif was one of the first faculty members to complete the Inclusive Teaching Certificate with a project on Antiracist Instructional Content. Drs. Nasif and McDermott also participated in a CATL reading group on teaching about Race and Racism in the College Classroom.

In people related news, we successfully hired two tenure track faculty and are excited to welcome Dr. Ryan Wang (January of 2022) and Dr. Savisesh Malampallayil (August of 2022). We also welcomed Erika Pfeiffer as our new ADA upon Sue Hengel's retirement. The Department was so thankful for several seasoned adjuncts who were able to assist in offering several core, required, and elective offerings both semesters. Professors Wallace, Tippins, Sherony, and Graham were all nominated for the Eagle Excellence teaching award, and Professor Crosby was nominated for the Eagle Excellence Advising Award. We had several department members serving in leadership roles in various College, University, and Community Service.

The Department continued its strong tradition of offering transformative educational experiences throughout the curriculum. Dr. McDermott and a group of 17 students traveled to Ireland in Winter 2022 and Drs. Crosby and Graham resumed the London faculty-led program Summer of 22. Dr. Nasif mentored two students in undergraduate research. Professor Wallace served as the AMA student organization to the first-ever top twenty chapter. Professor Trisler was the Sales Team coach for competitions hosted by UW-Eau Claire; University of Minnesota; and Florida State University and earned some of the highest places in the history of our program.

The Department successfully went through an APR review and looks forward to continuing to review student learning and curriculum and develop strategic goals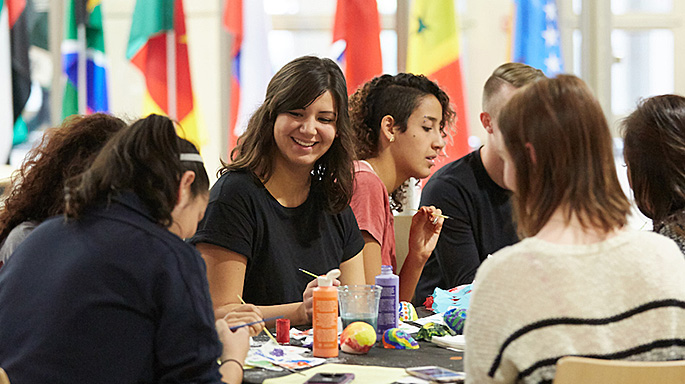 College of Arts, Social Sciences, & Humanities
College Summary
2021-2022
Despite ongoing challenges resulting from the continuing COVID-19 pandemic, the 2021-2022 academic year was successful in many significant ways for the College of Arts, Social Sciences, and Humanities. College faculty were very productive in scholarship and creative activities. Our faculty published three books, 33 articles, 39 book chapters, provided more than 70 creative performances and exhibits, and delivered 210 presentations at scholarly and professional contexts (both in-person and virtual). CASSH faculty also received four external grants totaling $74,800. Aligned with College Strategic Goal #4 (Quality Experience for Faculty, Staff, and Administrators) CASSH supported eight faculty sabbaticals during FY22, three full-year and five semester leaves. Six faculty were promoted to Professor, eleven to Associate Professor, and seven awarded tenure. One IAS was promoted to Associate Teaching Professor. We hosted the 20th Annual Evening of Excellence recognizing five faculty, three IAS, and one University Staff with college-level awards, along with 32 undergraduate and two graduate students. Joe and Pat Heim were presented with the Friend of CASSH Award. Profiles of those recognized are found at https://www.uwlax.edu/cassh/recognition-of-excellence/. CASSH faculty also attained three of the six Eagle Excellence in Teaching Awards at the University. Four tenure-track faculty, two Redbook IAS, five ADAs, and a new Dean's Assistant began their positions. Two Department Chairs had their first year (Joci Newton in PSY and Kenneth Shonk in HIS) along with Kelly Sultzbach as ENV Program Director. CASSH hired six tenure-track faculty along with four Redbook IAS to begin work at UWL in August 2022; one Redbook IAS search is still in progress for FY23. One faculty (Soojin Ritterling in MUS) and an IAS (David Phipps in MUS) retired this year. In line with College Strategic Goal #3 (Curricular Innovation), CASSH gained approval for two new undergraduate certificates (Gerontology along with Spanish for International Business and Marketing) and new minors in English Language and Literature as well as Dance. A newly devised major and minor in RGSS replaced the previous programs in WGSS and ERS. An online version of the School Psychology graduate program, with preliminary funding provided by a Federal grant through the Department of Public Instruction (DPI), was approved and begins operation in Summer 2022. Two new Dean's Faculty Fellow positions were created to pursue college strategic goals. Lindsay Steiner began as Fellow for Communication, Public Relations, and Event Planning (Goal #1 – Enhance CASSH Identity) and Victor MaciasGonzalez was appointed Fellow for Diversity, Inclusion, and Internationalization (Goal #2 – Inclusive Excellence). The College revised the committee structure with five standing committees (Curriculum Review, Sabbatical, Scholarship Selection, Faculty Advisory, and Staff Advisory) along with two task forces aligned with college goals. The Gardner Institute Teaching and Learning Academy Taskforce made significant improvement toward addressing achievement gaps in gateway courses (Goal #2 – Inclusive Excellence) and the Career-Readiness Taskforce provided ideas for more universally infusing the Eagle Advantage into our majors and minors (Goal #1 – Enhancing CASSH Identity and Goal #3 – Curricular Innovation). Five inaugural Isakson scholarships increasing inclusion (Goal #2) were granted with four study abroad awards and a fouryear renewable award going to a CASSH major. CASSH also provided a small grants program allocating nearly $75,000 to 16 faculty/IAS for individual projects advancing professional goals, college goals, and our Strategic Plan. Finally, the College reaffirmed our current Strategic Plan until the University completes the next campus-wide planning process.
Archaeology & Anthropology
2021-2022
The Department of Archaeology/Anthropology faculty remain leaders on campus in teaching, scholarship, and service. Despite challenges conducting scholarship during the pandemic, faculty had a strong year with a published book, several peer-reviewed publications and presentations, and we received multiple grants to support research in the amount of over $25,000. In addition, our faculty submitted over a dozen manuscripts for publication.

Our faculty and students were recognized with prestigious awards for their work. Notably, our student Signe Aspengren won the John E. Magerus Award for the Outstanding Graduating Senior in the College of Arts, Social Sciences, and Humanities. Moreover, ALL our faculty received Eagle Teaching Award nominations this year.

Several of our students received Undergraduate Research Grants this year, and our students were extremely active in UWL's Celebration of Undergraduate Research and Creativity, representing a 47% of all presentations by students from CASSH (15% of all presentations university-wide). All faculty members advised undergraduate research presented at the Annual Research and Creativity Day.

Our program enrollments are strong with 94 majors and 49 minors, and our overall contribution to the General Education program was strong with 30 sections of 7 different GE courses (including 7 sections of First Year Seminar taught by 4 different faculty members).

Our faculty collectively serve in a number of prominent roles on campus and in our profession. As a smaller department, we are all directly engaged in a significant amount of department service, and we serve prominently in a number of college and university-level committees. Notable leadership roles include Institutional Review Board Director, Director of the Mississippi Valley Archaeology Center, Faculty Assistant to the Provost, UWL Internationalization Advisory Committee, American Research Center in Egypt Board President, Wisconsin Archaeological Survey Board Secretary, Center for Hmong Studies, and SOYUZ Post-Communist Cultural Studies Secretary.
Art
2021-2022
The 2021-22 academic year demonstrated the Art Department's commitment to teaching with six individual faculty members nominated for the Eagle Teaching Excellence Award and notably, Lisa Lenarz was the recipient of this prestigious university-wide award. Zach Stenson (TT faculty) and Josh Doster (IAS) were recognized by the College of Arts, Social Sciences, and Humanities (CASSH)/Visual and Performing Arts (VPA) for their outstanding contributions and both were recipients of the CASSH Recognition of Excellence Award for Teaching. The "new" common core curriculum went into effect in the Fall of 2021 and the programmatic assessment results (fall 21/spring 22) have been collected by the curriculum committee, which will make recommendations to the department for minor modifications if necessary. The department received additional funding from CASSH to support the much-needed replacement of outdated equipment. Safety issues (including ventilation) were addressed as renovations to the painting studio were completed and a major lab modification of the printmaking studio is currently in progress and will be completed this summer. The Art Department has continued to be successful with scholarly activities this year with two published journal articles, one accepted book chapter, and twelve exhibitions including the 2021 UWL Art Faculty Exhibition. In terms of personnel, Andrew Musil (IAS) was hired to cover the photography courses for Spring 2022 while Kate Hawkes took a sabbatical leave to work on her project, "Photographs about Grief & Secrecy". Dr. Sangjun Yoo (Graphic Design) resigned to pursue other opportunities. The search to fill his tenure-track position has been approved and will commence in the fall of 2022. The Art Department welcomed Katie Olan, who was hired as the new Academic Department Associate. We are also pleased to report the promotion of Lisa Lenarz from Assistant to Associate Professor.
Communication Studies
2021-2022
The CST Department continues to be strong and active with noteworthy accomplishments. Dr. Kate Lavelle was promoted to Professor and Dr. Beth Boser, Dr. Ashley Edwards, and Dr. Greg Ormes were promoted to Associate Professor. Dr. Boser also received tenure. Dr. Dena Huisman was awarded a fall semester Sabbatical, where she wrote her book on social support. This work was also presented at the TedxUWL event in the spring. Dr. Sara Docan-Morgan is completing a year-long Sabbatical, writing a book that synthesizes her 15 years of research on how Korean adoptees navigate communication with their birth and adoptive families. Dr. Wendi Bellar submitted a co-authored book on her expertise area, digital religion. Dr. Jennifer Butler Modaff and Dr. Dan Modaff completed the 5th edition of their Organizational Communication textbook.

Faculty/staff secured over $15,000 in teaching-related grants and two course buy-out grants. The year included publication of 13 peer-reviewed articles and book chapters and 15 paper or panel presentations at local, regional, and national conferences.

We welcomed new faculty member, Dr. Taylor Miller, who earned his PhD from UW-Madison in Media and Cultural Studies. Dr. Miller was also selected to participate in the WI Teaching and Fellow Program. There was some movement among IAS positions, and a late-semester hire allows us to welcome Dr. Mike Albrecht in the fall and move Rick King Quale and Nick Raes to Redbook lines. A search for a new ADA led to the hiring of Jenni Brueske in January. She has been an excellent fit for our department.

Award highlights include: Dr. Ronda Leahy - Eagle Teaching Excellence Award, Dr. Ashley Edwards - CASSH Excellence Award for Inclusive Excellence, Professor Jess Peterson - CASSH Excellence Award for IAS Service, and student Julia Balli - Top Paper Award at the Undergraduate Honors Research Conference.
English
2021-2022
In 2021-2022 the English department collectively taught 230 sections of general education and upper-level English courses, published 10 articles and 3 scholarly books, attended approximately 100 virtual conferences and professional development activities, and served on 219 department, college and university-wide committees. Over half of our department faculty were nominated for the Eagle Teaching Excellence Award.

Dr. Merideth Garcia was promoted to associate professor and Dr. Kate Parker to full professor.

In January 2022, the English Department and Murphy Library were the deeply grateful recipients of the largest estate gift in UWL's history: a $2.2 million endowment from Bill and Yvonne Hyde. This extraordinary, groundbreaking $1.1 million gift from our emeritus colleague will shape the future of English studies at UWL in countless ways. The Hyde Endowment joins several other recent emeriti gifts and scholarships, including the Bernard and Rita Bernatovich endowment to support our award-winning Jail Literacy Program. We continue to be honored and humbled by our colleagues' legacy of generosity and their unwavering support of the humanities at UWL.

In October 2021, the department welcomed the U.S. Poet Laureate Joy Harjo, a member of the Muscogee (Creek) Nation and the first Native American to serve in this office. A partnership between UWL English, the Driftless Writing Center and the CASSH Dean's office, Harjo's talk welcomed over 100 people to UWL and reached countless more attendees online. The department also hosted Dasha Kelly Hamilton, the Wisconsin Poet Laureate, in February 2022.

Volume 25 of our student-edited literary and arts journal, Steam Ticket, was published this spring; English students continued to produce the university-wide creative works journal, The Catalyst.

The English department faculty continue to actively and enthusiastically recruit, advise, and retain our growing numbers of majors and minors while meeting (and often exceeding) the demands of teaching, research, and service.
Environmental Studies
2021-2022
The Environmental Studies Program continues to be a strong, productive program. Our minor numbers have held steady in the 90s this year and we have taken steps to increase future enrollments by changing the number of our introductory course from 201 to 101. Resuming face-to-face classes allowed us to once again feature the experiential learning the program is known for. We hosted 56 speakers, led 28 field trips, and every capstone student had a community service learning experience. ENV 201, 303, and 304 were assessed. We have two full time teaching professors and three part-time lecturers. Our two teaching professors produced three academic presentations, submitted one journal article review, had two articles accepted for publication, and one online article published. Dr. Higgins received a CATL grant to develop a new online course ($2,000) and a CASSH grant ($4,000) to work on a book proposal with an indigenous Alaskan. Dr. Remsburg's ENV 303 course was awarded a Community Engagement designation ($500), and she earned a CASSH grant ($4,000) for a solar education service learning project, in addition to a Freshwater Collaborative of Wisconsin grant ($9,863). Dr. Remsburg also won the CASSH 2022 Community Engagement Excellence Award. Ben Zess and Emma Fisher received 2022 CASSH student excellence awards. Dr. Higgins serves on JCES, and is our Equity Liaison in addition to serving on the Board of Directors for the WI Bicycle Federation and the La Crosse Regional Reads. Dr. Remsburg's service highlights include being the ENV internship coordinator and assessment coordinator, helping to lead Solar on La Crosse Schools, and working with GEL's Kids' College and La Crosse Regional Reads. We succeeded in gathering $18,000 in funding from a host of university partners to bring Dr. Kimmerer to campus in 2024 and continue to advance plans to propose an ENV major.
Global Cultures and Languages
2021-2022
2021-2022 has provided more evidence of the dedication and excellence of GCL faculty and students. This year, GCL revised its strategic planning to refocus on the goals of recruitment and retention of students during and after the COVID pandemic; improving our department collegiality and working culture, and strengthening GCL's collaboration with other campus academic departments and units via new interdisciplinary initiatives. Some examples of this work include the growth of several existing Language Certificate programs and the completion of a new Certificate in Spanish for Business and Organizations. The department also held a two-day workshop on language instruction and social justice in the curriculum with a guest expert, and created a new Concurrent Enrollment Program with the Arcadia School District which will enroll 13 Hispanic/Latino students at UWL in fall 2022.

With the goals of increasing recruitment and retention of students, department members were involved in specific task forces (as part of the GCL Retention, Recruitment and Outreach Committee) developing various initiatives in coordination with the Office of Admissions and the Advising Office to recruit incoming students for languages. These included GCL participation in the LACADA meeting, hosting a visit to GCL by the UWL Director of Admissions, GCL support to programs such as Latino Parent College and other High School visits, and the development of specifically targeted promotional materials and social media content in several languages, with work done by our Language Resource Center (LRC) Director, Dane Devetter. Also, three GCL instructors (SPA, RUS, CHI) were able to participate for the time in the First Year Seminar program, enhancing the visibility of our disciplines among first year students. In fall 2022, GCL plans to hold a recruiting workshop with a consultant from the Modern Language Association (MLA).

GCL had a major year in faculty academic achievements, with three faculty members (Keefe, Strom, Xu) receiving tenure and promotion to the rank of Associate Professor. Our most junior colleagues (Martín-Gomez and Ochoa Campo) also received excellent reviews. We anticipate 2 other faculty members going up for Full in the next 2-3 years. Unfortunately, the department lost a faculty member in Spanish/World Language Education, and are working to restructure this vital program to our students and community. GCL faculty were recognized by the university community this year for their excellence in teaching and research with several nominations to the CASSH Excellence Awards, and Dr. Hongying Xu won the CASSH Research Award. The members of the GCL department published 8 pieces of new scholarship and creative/artistic work (With Xu and Morris securing contracts for book-length manuscripts with academic presses) and presented over 15 individual presentations at different local/national/international conferences, received various grants (external and internal) for teaching and research, and hosted several major cultural events (UWL Chinese Day, Russian Culture Day, Hispanic Heritage Month. Calmes, in Spanish, lead a very successful faculty-lead study-abroad program to Granada, Spain and with COVID (hopefully) behind us, GCL looks forward to keep servicing our students with more international internships and study away/abroad opportunities to strengthen our position as a pillar for internationalization at UWL in 2022-2023.

In French, majors and minors continue to hold steady as a result of significant investment in recruitment and retention efforts, although the program continues to experience personnel changes. Chinese also has held steady in numbers of minors and is looking to grow through FYS. German continues to rework its curriculum and recruitment plans. These programs saw their enrollments affected by COVID scenarios, but are working very hard to grown their numbers. Spanish has grown its minors as well, and the numbers of students pursuing certificates, and Spanish faculty continue to work to identify more effective recruitment methods of heritage speakers. Russian continues to hold steady in enrollment, and GCL has solidified its relation with the Hmong student community on campus. Hmong courses for heritage speakers were offered on a more consistent basis. In addition, GCL offers Japanese and Arabic through CLP. In total, GCL houses over 500 majors and minors as of spring 2022.

GCL faculty members (Hay, Gabbard-Rocha) were vital to discussions on the new General Education curriculum serving in different advising committees and task forces working on the international component of GenEd. Several departmental members continue to serve large roles in the university and beyond—Brougham with Internationalization and Senate, Granados with ILLAS, Hay with Assessment and GenEd. At the department level, GCL continued to work on more intentional discussions regarding equity efforts in faculty workloads and held a series of conversations on the subject of collegiality and department culture.
History
2021-2022
The 2021-2022 academic year was filled with challenges and successes for both individual faculty and the department writ large. Continuities from previous years include: continued delivery of meaningful and diverse classroom experiences; active scholarly endeavors by faculty; and faculty dedication to department, college, and university service. New, successful endeavors include: the launching of a History lecture series; the implementation of a new curriculum for Broadfield Social Studies, including the introduction of four new courses in social studies pedagogy; the creation of a 'Student/Faculty Meet 'n' Greet' held each semester; newly-designed and revised coursework in history, including those related to the history of science; one faculty promotion to Professor (Gita Pai); the full inclusion of the Oral History Program into the Department of History; and the awarding of one faculty sabbatical and one externally-funded research leave. The Department also welcomed a new ADA (Amy Ticknor) in August 2021 and a new department chair (Kenneth Shonk) in July 2021. The number of non-education majors has continued a downward trajectory, mirroring state and national trends for History and for the humanities writ large. A notable success of the last few years has been the unprecedented growth of the Broadfield Social Studies (BFSS) Program—a trend that has eschewed state and national trends. However, this growth has exceeded some aspects of student capacity resulting in a mandate to 'right size' the program and to make admission to the BFSS Program more competitive than other education programs at UWL. Future endeavors include revision of the departmental bylaws and first steps in restructuring the curriculum for non-ed majors.
Music
2021-2022
The Department of Music's 2021-2022 year offered 86 unique courses including fall, spring and summer offerings. These courses involved general education students, student-musicians in music ensembles, and students taking lessons and coursework toward our 4 emphases, 2 music education tracks and 2 music minors. A new accomplishment in curricula was the revision of the jazz performance emphasis, aligning more opportunities for training and performance. Foundations of Music Education (MUS 203) was offered for the first time, providing a more global view to the music education degree which now includes all classroom settings (general, choral, instrumental) and was well-received by students. Music education faculty created crossover experiences by having students perform in lab ensembles as part of a more real-life experience for conducting and introduction to teaching woodwinds courses. Performing in-person with live audiences was also a department highlight: 29 performances by faculty and 41 student performances plus Departmental recitals. The student performances included 9 capstone recitals by seniors including the first vocal jazz recital in the jazz performance emphasis. The Department hosted several guest artists and composers, highlighted by a successful New Music Festival with 7 events and alum Jim Piela, saxophonist performing with his jazz quintet for our students and offering insights to life on the road as a performing musician. The Department collaborated to present a Mental Health Awareness Recital: Remembering Nic Peterson, sponsored by the Department and Active Minds Student Organization (UWL chapter). Faculty also offered their expertise in music as adjudicators, clinicians, and authors/presenters for 25+ unique events. Kudos: internal grants awarded to Jonathan Borja (Exploratory Trip to Paris-Art History and Music Study Abroad AND Recording Flute Music from Mexico) and Justin Davis (Wind Ensemble Recording Project). Three faculty (Dr. Justin Davis, Dr. Tammy Fisher and Dr. Jonathan Borja) were nominated for Eagle Teaching Excellence Awards.
Philosophy
2021-2022
The Department of Philosophy continues to remain productive and committed to our program outcomes. Our majors (n=26) and minors (n=14) remain somewhat consistent, with a slight uptick in majors, and downtick in minors. We published two peer reviewed book chapters and provided three academic presentations. Dr. Schneider reviewed a book manuscript for Oxford. We completed a Curriculum Redesign Grant and received four additional grants in AY 22 totaling $15,000. These include two CATL grants, a CASSH D.E.I. grant, and Faculty Research grant. All the members of our program engage in professional development including attending the Wisconsin Film Festival, the Madison Meta-Ethics workshop, and a CATL workshop focused on the Eagle Advantage. Our enrollments remain strong, and we remain committed to varying kinds of outreach so as to promote the major. In the spirit of such outreach, our program hosted internationally renowned Spinoza scholar, Steve Nadler (UW-Madison), to speak on Spinoza's excommunication. The program functioned as an organized team to complete a number of arduous tasks this year including substantive curriculum and bylaw revision. Daniel Schneider and Stewart Eskew revitalized our undergraduate philosophy club, resulting in, among other things, two students presenting their papers, along with Daniel, at the annual Wisconsin Philosophical Association Meeting. Notable university and college service positions include CASSH Recognition of Excellence Committee, University Program Assessment Council, and Interdisciplinary Neuroscience Minor Advisory Group. Stewart Eskew (ABD UW-Madison) successfully completed his first year as a redbooked IAS, is close to finishing his Ph.D., and is revising our ethics minor (among other things). Dr. Schneider completed his first year as a tenure-track assistant professor and his accomplishments in the areas of service, research, and teaching are notable. Dr. Ross chaired Sam Cocks' promotion committee, resulting in Sam's promotion to Professor. Joe Miller (double major Math), received our student excellence award. Our program has undergone substantive personnel change over the past five years. However, we have found our balance, provide a quality program, and are fully engaged in deliberations about where to take the program in the future.
Political Science & Public Administration
2021-2022
The Department of Political Science and Public Administration had a particularly productive academic year in 2021-2022, in spite of the on-going Covid-19 pandemic. Notably, the Department completed an Academic Program Review cycle, which highlighted the Department's many strengths and provided constructive recommendations for the future of our programs. We also took on the task of reviewing and revising our bylaws in order to bring them up to date and incorporate more focus on equity in personnel decisions. We maintained solid enrollments in our political science and legal studies programs. At the beginning of the spring 2022 semester, the Department had 145 political science majors and 51 political science minors; 83 legal studies minors; 39 public administration majors and 21 public administration minors. We strive to continue to grow our programs, even in the face of a staffing shortage in our public administration program.

The Department was proud to host two community events on the UWL campus. The first, sponsored by the Tommy Thompson Center, brought Gary Locke, a former Governor of Washington State, US Secretary of Commerce, and Ambassador to China, to UWL. The main event, which was a "fireside chat" between the Ambassador and Chancellor Gow, focused on current foreign policy challenges. The Ambassador also graciously met with several groups of students from across campus to discuss a wide range of topics, including career prospects in Washington, DC and beyond. The second event was a panel discussion on the Russian war against Ukraine, hosted by several members of our faculty and attended by UWL students and faculty as well as members of the wider La Crosse community.

The Department was incredibly fortunate to welcome a new ADA to our staff, after Angie House, our excellent long-time ADA moved out of state. Sean Hurtubise has been doing excellent work.
Psychology
2021-2022
T
The Psychology Department had 809 majors and 354 minors in Fall 2021 (Source: UWL IR Data). The At-Risk Child & Youth Care Minor had 58 declared minors and the Gerontology Emphasis grew to 51 students. The Neuroscience minor (Interdisciplinary with Biology and Philosophy) supported 24 students.

Psychology welcomed Dr. Ruth Schumacher-Martinez as a new tenure-track faculty member. Two faculty were promoted to Professor (Eric Hiris and Ale Quartiroli) and one completed a post tenure review (Tesia Marshik). We completed a successful tenure-track hire for Neuroscience (Tanvi Thakkar) and full time IAS hire for School Psychology (Ericka Check).

Two faculty members earned teaching honors: Dr. Jason Sumontha (UWL Eagle Excellence award in Teaching) and Dr. Kevin Zabel (CASSH/VPA Recognition of Excellence Award in Teaching). Two faculty members completed the Inclusive Teaching Certificate in May 2022 (Hyson & Sumontha). One faculty member received a Course Improvement Grant from CATL (Zabel) and another completed the CATL Advanced Online Instructor Training (Tobin).

Department faculty published 12 peer-reviewed journal articles, 2 book chapters, and one book. Most faculty also presented at local, regional, and national conferences and workshops and served as reviewers for national/international journals and textbook publishers. Psychology undergraduate and graduate students also presented at numerous regional and national conferences. Faculty and students obtained internal and external grants to support scholarship endeavors. One faculty member successfully attained a full year sabbatical for the 2022-23 academic year (Hiris). Three faculty members submitted UWL faculty research/research restart grants, and two were funded (Deason, Quartiroli, & Zabel). One faculty member received a COVID disruption grant for spring 2022 (Sumontha).

Psychology department faculty were heavily involved in service to the college, university, professional organizations, and the community. Dr. Jason Sumontha earned the CASSH/VPA Recognition of Excellence Award in Service.
Race, Gender, and Sexuality Studies
2021-2022
This past academic year was the first one for the newly formed Dept. of Race, Gender, and Sexuality Studies. While cohering as a departmental community, we welcomed a new tenure-track faculty member. Our year was consumed with one primary goal: creating a new major and minor in Race, Gender, and Sexuality Studies, which we successfully completed. The project was kick-started by summer '21 grant work done by Drs. Breaux and Lilley. During the AY, the process involved solidifying a structure and PSLOs, individual course revisions, de-activations of courses, the re-creation of our GE03 course and of our research methods course (both projects done as a committee of the whole), significant work with Records and Registration and all other approving bodies, such GE committee, UCC, and Faculty Senate, and interfacing with Academic Advising and Textbook services. We also worked out some details of new administration of the Hmong and Hmong Studies Certificate program and of how Self Sufficiency Program and our student org, College Feminists, might fit into the mix. We re-started our library internship program, connected with the Center for Transformational Justice to consider possible collaborations, and shared out our merger model throughout UW System, liaising with the Gender and Women's Studies Consortium as well as UW-Eau Claire's WGSS Dept.

The year ended up also being consumed with managing staffing turnover and struggling to fill positions to accommodate UWL's high demand for GE03 seats, for which our department is the primary responsible party. As our department was finishing one tenure-track search to replace Dr. Mahruq Khan (who left at end of AY 21-22), our new tenure-track faculty member tendered her resignation, and we began our second tenure-track search of the year, which we successfully completed. We also onboarded a part-time GE instructor in the fall (who left after one semester), a new full-time GE instructor in spring, 2022, and then hired three additional instructors for fall '23, to fill the GE demand.
Sociology
2021-2022
Given the relative isolation of last year, the Sociology and Criminal Justice started this year with a "Meet the Professors" gathering at Myrick Park to help reengage and bolster faculty-student connections. Given its success, this will now become an annual event. Further, the Department continued to identify opportunities for such interactions by focusing on inviting outside speakers to give public presentations. First was epidemiologist Dr. Michael Deml (UWL Sociology and French alum) who presented on applying sociology to his work at the University of Basel, Switzerland, on both HIV and COVID vaccine hesitancy and under-immunization. In April, the Department welcomed Wisconsin Department of Children & Families Asst Secretary Nadya Pérez-Reyes who led students, faculty, and administrators through vignettes exploring the many difficult choices that department personnel must make which impact the lives of Wisconsin parents and children who are experiencing challenges and crises. The department will be working again in the coming year to offer even more outside speakers connecting the degree to work in both the public and private sectors. The focus for the department this year was on student recruitment and retention, and included presentations to classes on sociology related careers, and working with other departments to provide students with information about the social sciences to help them make better choices about majors and minors. Additionally, faculty this year published two peer reviewed journal articles, two book chapters, one book review, gave eleven research presentations, submitted five grants, and secured $10,000 in grant funding. Particularly noteworthy and exciting, Dr. Dawn Norris received a $20,800 Fulbright Scholar Award to research and teach in the Czech Republic during spring 2023. Finally, the CASSH Dean's Office, UWL JCP, and the UW Regents all supported the Department's request to promote Dr. Adam Driscoll to Associate Professor.
Student Affairs Administration
2021-2022
The Department of Student Affairs Administration (SAA) in Higher Education enrolled over 100 graduate students across 4 master's and 3+ doctoral cohorts. SAA welcomed the first blended at UWL master's cohort last fall and graduated the final on-campus master's program cohort this spring. With successful recruiting and admissions cycles, we expect our enrollment will again exceed our target of 100 students next year.

SAA celebrated Dr. Elkins earning tenure and supported Dr. Lozano with a fall sabbatical, which focused on researching identity development in non-Spanish speaking Latinx college students. We increased our writing consultant/program manager staff by .25 FTE and hired a new Academic Department Associate.

The initial graduate academic program review for the Ed.D. program was successfully completed. Thanks in part to the external review, and our work as a now fully self-sustaining program, SAA received campus approval to hire a fifth ranked faculty member for next year.

SAA ranked faculty served the campus through chairing or serving on committees (JPB, GAPR). Along with our 20 ad hoc teaching faculty, SAA served our profession through numerous presentations in professional organizations. Two ad hoc faculty serve in key leadership positions in our field (one as the president of ACPA, another as the Indigenous Relations Advisor of NASPA).

Faculty advised 26 master's capstone projects and 6 doctoral dissertations, graduating 32 students by May 2022. The 4 ranked faculty also published 5 peer-reviewed articles, 1 book chapter, and 1 book review. We provided 7 invited or selected regional + national presentations and conducted significant editorial review activities for 3 academic journals and 1 book series.

SAA hosted 43 events, with over 1000 attendees, including a hybrid writers' retreat, teaching retreat, virtual information sessions, virtual dissertation defenses, receptions at professional association gatherings, professional development workshops, and our first in-person graduation event since 2019.


Theatre Art
2021-2022
The department emerged from a second summer without SummerStage. The pandemic just seemed to thwart any hope of an audience. It was a difficult, yet not unexpected decision. Over the summer months, the faculty/student playwright group headed by Associate Professor, Laurie Kincman and Assistant Professor, Greg Parmeter, refined and honed their script about September 11, Sever Clear from Memory to History in anticipation of producing the script as a fully realized show in the first slot of our season. The production was moving and powerful. This was confirmed later in the year when it received 6 national awards from the Kennedy Center/American College Theatre Festival. This was a tremendous honor and shown an national spotlight on not only the production, but the department and university as well. That production was followed by a wonderful production of John Cariani's play, Love/Sick. We concluded the semester with the irreverent, powerful show, The Revolutionists. In early December, we were thrown for a bit of a loop when our newest hire Asst. Professor Karen Dabney informed us that she would be accepting a job offer in North Carolina doing something she had always wanted to do with social justice theatre. The rub was that she would be starting the job in January! We had to scramble to cover the courses she was scheduled to teach and the production she was slated to direct in March. We were able to cover the classes, but the show was going to prove more challenging. We didn't want to eliminate the show but finding a director was problematic. Faculty Mary Leonard suggested that we do a student-led showcase of sorts. We landed on Spotlight a student-led and directed variety show that provided students the opportunity to submit a proposal of a scene, song, dance, monologue or something completely new. The show was a successful testament to our students and faculty coming together to collaborate on a solution to a unexpected problem – something we do all the time in theatre. It was doubly beneficial for our students to see concrete evidence of the power of collaboration. Prior to Spotlight we produced the beloved children's show The Miraculous Journey of Edward Tulane, for which, among other things, 7 identical, 36" rabbits had to be designed and constructed complete with intricate costumes for each. We ended our production season with She Loves Me, a lovely musical that showed off the musical theatre talents of our students. We also produced 11 Senior Acting Recitals – which are essentially 30-45 minute productions involving not only the student doing the recital but a limited support staff as well. In addition, we continued our Theatre in Conversation series by hosting a streamed conversation with African American playwright, Aurin Squire. Anything beyond our production season, which is labor intensive and time-consuming on its own, adds to the workload of our faculty and students. All of this however, we see as essential to providing our students with the best possible experience that better prepares them to go into the world as fully-realized theatre professionals. As in previous years, we continue to discuss and evolve curricular changes in an effort to remove any barriers to current and potential students. We also continue to look at ways to streamline the process through the major and minor.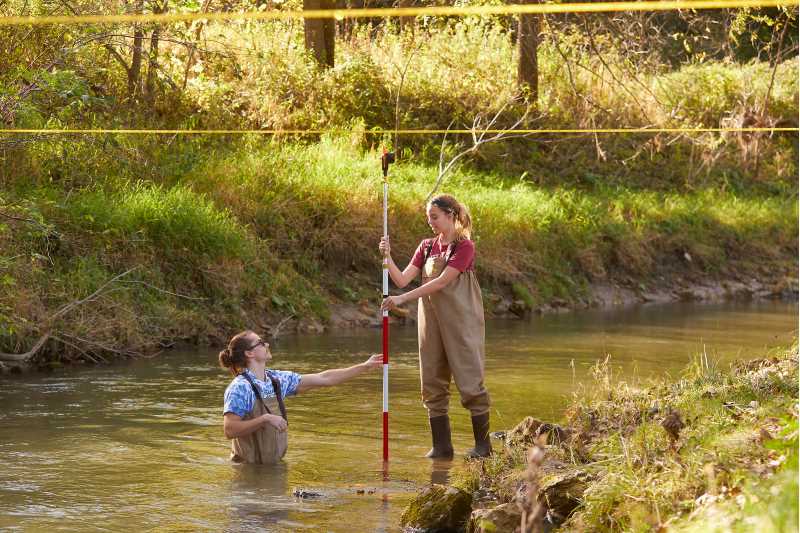 College Summary
College of Science and Health overview
2021-2022
Faculty, staff, and students enthusiastically returned to campus in fall 2021 for in-person classes after the previous year of mostly remote instruction due to COVID-19. In addition to teaching, advising and service, faculty continued to provide new and varied experiential leaning opportunities for students. More than 30 new external grant proposals were submitted with 19 funded and 8 proposals still pending; approximately $1.5 million in new and continuing grants was awarded to the College. Twentyfour students received Dean's Distinguished Fellowships for summer 2022 – the largest number of awards since 2004. Notably, 14 of the 24 Fellowships were supported by donor gifts to the UWL Foundation. More than 250 other students participated in faculty-mentored research experiences. The College expanded collaborations with internal and external partners. For example, faculty developed and offered, with UWL Residence Life, a very successful Women in STEM Living Learning Community for first-year students in a residence hall. J.F. Brennan, Inc, a marine construction firm of national renown, will assist in the development of career-relevant coursework for the collection and analysis of geospatial data and also provide maintenance support, a storage location and instrumentation expertise for a new research vessel obtained by the River Studies Center. The $430,000 research vessel was a gift from Prairie Springs: The Paul Fleckenstein Trust and facilitated by the La Crosse Community Foundation. The Mayo-UWL Research Collaborative awarded two new seed grants for health-related projects and the La Crosse Institute of Movement Science (LIMS) researchers in Physical Therapy (PT) maintain active research partnerships with Gundersen Health System Sports PT residency program and the Mayo Clinic Health System. Faculty and staff completed the collaborative design of Phase 2 of the Prairie Springs Science Center, which will provide much-needed classrooms for an active learning environment. The College welcomes new Dean Ju Kim and Associate Dean Tom Kernozek in July 2022.
Biology
2021-2022
The 2021-2022 academic year was partially a return to normalcy for the department. Classes met in person again, research programs were restarted, and students were back in research labs and out in the field. Yay! Unfortunately, the faculty and staff are completely burned out. No one has time for any extra volunteering or another "ask". What little time department members had has now been eaten by "accommodating" students, nonacademic units, and even other department members. This is increasingly affecting overall departmental morale. We must find a way to give people their lives back.

Instructional advances were made in incorporating R programming language into more core biology courses. The ability to query databases has become essential in all fields of biology, and R provides students the ability to ask questions without knowing a great deal about coding. Additionally, Dr. Wisinski brought a new upper-level course in cell signaling to the curriculum and Dr. Galbraith started a pre-genetic counseling track similar to other pre-health tracks.

Scholarly productivity in undergraduate and graduate research was high again in 2021-2022. More than 18 external educational, research, and service grants were submitted, and new funding from external grants exceeded $240,000. Biology faculty authored 24 peer-reviewed publications or book chapters, including SOTL publications. In addition, faculty and staff, along with undergraduate or graduate co-authors, made more than 45 presentations at regional, national, and international science conferences. Service to the university, professional societies and the La Crosse community continued as a strong component of Department activities. Of special note, Dr. Tisha King-Heiden will be serving as the president of the Society of Environmental Toxicology and Chemistry (SETAC) North America for 2022-2023.
Chemistry & Biochemistry
2021-2022
The Department of Chemistry and Biochemistry faculty and staff continued their excellence in teaching, scholarship, and service. In total the department received 82 UWL Eagle Teaching Excellence Award nominations, which included 19 of 25 instructional staff. Our department had 2 staff recognized for UWL Eagle Advising Excellence.

Our faculty earned the following awards: (1) 4 SoTL grants, (2) 14 research grants, (3) 3 DDF's . Our students earned 37 URC awards with 7 differing faculty members.

To expand our student-centered mission the department developed web-content focused upon future, current and former students. The department continued to refine promotional materials in the form of (1) "bookmarks" focused upon alumni career paths, (2) START materials for incoming students, (3) major and minor course requirements. The major and minor flyers were shared with the Academic Advising Center and the CSH Advisors.The number of declared Chemistry minors has risen from from 477 (10th day spring 2021) to 590 (10th day spring 2022).
Computer Science
2021-2022
The UWL Computer Science program has a reputation of excellence within the state and the upper midwest for its strong curriculum, broad array of upper level electives and fully tenure track staff. This years APR review acknowledged these programmatic strengths. Marketplace demand for our graduates is exceptionally strong and our graduates command some of the highest average starting salaries across the campus.

The department began offering a new Computer Engineering Major (CPE) starting in the fall 2020 semester and we expect to see our first cohort of graduates within the next 3 semesters. The program has seen steady growth and currently enrolls 27 declared CPE majors. CS anticipates seeking ABET accreditation for the CPE program shortly after awarding our first degree.

The department developed and offered a new course, CS 115 Introduction to Python Programming, that focuses on developing computational skills for non-majors. The department consulted with a variety of departments and programs from across campus and saw strong enrollment in the Spring semester.

CS faculty accrued a remarkably strong research record, submitting or publishing 22 academic articles to conferences and journals in addition to 7 research grants.

The department invested heavily in modernizing its computer lab. We are moving from an osX based environment to a Linux based platform along with providing large monitors at every station. The department worked closely with IT to ensure compliance with relevant system-wide security policies while simultaneously ensuring access to necessary services. Furniture and facilities are also significantly upgraded to ensure that students have an excellent environment for active learning. CS is gaining access to a large space in Wing Technology that we anticipate using to host autonomous drone research as well as CPE and robotics classrooms and labs. We will also move the Makeshift student organization into this larger and more efficient space.
Exercise and Sports Science
2021-2022
The Department of Exercise and Sport Science offers three undergraduate (Exercise Science, Physical, Adapted, and School Health Education, and Sport Management) and three graduate degree programs (Athletic Training, Clinical Exercise Physiology, and Physical Education Teaching) as well as a concentration area (Coaching Competitive Athletics concentration) that can be added to a degree.

2. ESS Department is excited to start the new Physical, Adapted and School Health Education (PASHE, K-12) program. This curriculum redesign combines the Physical Education Teacher Education (PETE) Major, the School Health Education Major and the Adapted Physical Education (APE) Minor. This new PASHE program requires 131 credits. At the conclusion of this new curriculum, students will complete in four and half years and will be licensed to teach PE, APE, and Health.

3. The scientific output from the Human Performance Laboratory (HPL) is exceptional for a comprehensive university with no doctoral students and with no National Institutes of Health (NIH) and National Science Foundation (NSF) types of funding. As of January 2021, 563 research articles have been published from the HPL since its opening in 1969.
Geography & Earth Science
2021-2022
The Department of Geography and Earth Science continues to provide a high-quality educational experience while also engaging in scholarship and service. Faculty undertook two curriculum grants to enhance the General Education courses GEO 110 and ESC 101 which annually enroll more than 800 students. Three of the department's 9 instructors were nominated for Eagle Teaching Excellence Awards and 2 instructors received Eagle Excellence in Advising nominations. Despite COVID-19's ongoing disruption to research programs, faculty coauthored 4 peer-reviewed publications or book chapters and were co-PIs on 5 research grants that received $195,811 in funding. They also gave 18 research-related presentations at regional and national venues, including 4 co-authored with undergraduate students. Student engagement in research and field experiences increased as COVID-19 restrictions lifted. Dr. Belby co-led 9 UWL students on a sailing trip around the U.S. Virgin Islands as part of a mapping-related internship. Faculty mentored 13 undergraduate research students, including 3 that received Dean's Distinguished Fellowships, and 12 geography students coauthored presentations at the 2022 UWL Research and Creativity Symposium. Faculty also served on 7 graduate thesis committees in support of the Biology Department. Programmatically, the department added Earth's Polar Regions (GEO 340) to the General Education Program and updated titles, descriptions, and requirements for multiple courses to better reflect their content and increase their accessibility. Efforts to heighten department visibility, attract new majors, and retain existing majors included revamping the department website, updating flyers, submitting articles to the Campus Connection and the CSH Newsletter that highlight our students, and participating in outreach events such as Kids' College and Eagle Fest. The hiring of a new ADA after a semester without greatly aided with these tasks and the department has maintained its number of majors and student credit hours.
Health Education and Health Promotion
2021-2022
The Department went through numerous changes and updates in the 2021-2022 academic year. Throughout the COVID-19 pandemic our group has continued leadership in local and national research and service while adapting to new inquiries into our undergraduate program in Public Health. Lien Nguyen joined our Department in Fall 2021 from the University of Wisconsin Milwaukee. We successfully completed and adopted a new Strategic Plan for 2021-2023 in October of 2021. The Department completed the Self Study and then hosted the accreditation team from the Council on Education for Public Health (CEPH) in early September and was accredited through July 1 of 2027. The Department hosted an open house in early spring semester to celebrate our new location in Carl Wimberly Hall and the renaming to the Department of Public Health and Community Health Education. Faculty published over 4 articles, 4 book chapters, and a textbook. Furthermore, 5 undergraduate students were mentored for undergraduate research project by 3 of our faculty members. Faculty presented over 10 regional and national presentations with collaborators within and outside the Department. Three faculty received UWL Eagle Teaching Excellence Award nominations and remain strong leaders in our classrooms. Our student organization, Eta Sigma Gamma, trained 52 students in Peer Talk: A Community of Care Training to be mental health advocates and conducted over 1000 hours of service throughout the year in the community and campus. Sophie Spies was our NCHEC Undergraduate Major of the Year at the Annual Eta Sigma Gamma Business Meeting and our Beta Phi chapter won Chapter Excellence (highest honor for a Chapter nationally) in addition to the Advocacy Award for their Gloga Event which raises money and awareness for Tissue and Organ Donation of Wisconsin. Our department provided leadership and supported ESG in the Speak Out for Sexual Assault Survivors in the Fall and as well as the events in April. We had two retirements, Dr. Bob Jecklin in spring 2021 and Dr. Dan Duquette in spring 2022. We have two instructional academic staff joining us in Fall of 2022.
Health Professions
2021-2022
Health Professions (HP) Department consists of 4 graduate programs: Medical Dosimetry (Med Dos), Occupational Therapy (OT), Physical Therapy (PT) and Physician Assistant (PA), and 4 undergraduate programs: Nuclear Medicine Technology (NMT), Radiation Therapy (RT), Radiography (RAD) and Diagnostic Medical Sonography (DMS). Two undergraduate service courses (HP 106 Intro Health Care Careers and HP 250 Medical Terms) are offered for college credit with the La Crosse School District. Demand for the HP Programs is very strong based on applications received and student credentials. Pass rates of HP programs are excellent with board exam scores above the national average. HP students typically obtain jobs within 6 months of graduation. The HP department had 2 searches (PA and NMT). NMT has a new program director, the PA position is pending and there is a recent open position in PT. Despite challenges of the pandemic, faculty and instructional academic staff responded to meet the academic and clinical needs of our students. 3 IAS faculty received promotions. Faculty scholarship has incorporated students (18 faculty/student publications and approximately 50 faculty/student peer reviewed oral or poster presentations at international/national/state conferences). La Crosse Institute of Movement Science (LIMS) researchers (PT) maintain active research partnerships with Gundersen Health System Sports PT residency program and the Mayo Clinic Health System. HP prides itself on faculty/student service, research, and outreach activities. Clinical education coordinators enabled 825 student clinical placements (up from last year) at over 266 clinical sites across the US in a challenging health care environment. Faculty sustained our service-learning activities that involved over 825 HP students in health and wellness, health screenings, course related clinical experiences, interprofessional education or research. Faculty mentored OT and PT students have served over 150 clients through the OT adult and pediatric clinics, health, and wellness activities (Community based projects and work with UWL ROTC program), and PT's Exercise Program for Program for People with Neurological Disorders (EXPAND). Faculty were involved and received recognition based on their service to the college, university, and their respective professional organizations.
Mathematics & Statistics
2021-2022
The Department of Mathematics and Statistics has been very productive in the 2021-2022 academic year, despite the continued impact of the global pandemic. The department taught over 236 sections of courses spanning our mathematics, statistics, and data science programs, including 164 sections of general education courses, 25 sections of independent study. In addition, the department faculty have conducted almost 30 projected with undergraduate students.

The department successfully offered 4 new courses, MTH 160 (Math for Business), MTH 308 (Linear Algebra with Differential Equations), MTH 309 (Linear Algebra), and MTH 401 (Survey of Advanced Mathematics). The department is currently revamping the Applied Math emphasis to better serve the needs of students. In addition, the department has introduced a new Math Minor for Elementary Education.

The department members published 17 articles in peer-reviewed journals, as well as submitted an additional 18 articles during the year. Not only is this a significant number of publications during a global pandemic, but the locations of these journals is also quite impressive. In addition, department members presented 38 talks at conferences and meetings.

The department faculty have applied for over $900,000 in grant funding during the year. Internal grants for over $36,000 were submitted, with over $23,000 funded. Externally, over $885,000 of grant funding was applied for, with over $23,000 secured.

Lastly, the department is very active in the university, having representation on many important committees including Faculty Senate, Joint Planning & Budget, Joint Promotion Committee, International Education, General Education Assessment, Academic Planning, Academic Program Review, Promotion, Tenure, and Salary, International Education, and CAPS.
Microbiology
2021-2022
The Department graduated approximately 60 students with majors in Microbiology or Clinical Lab Sciences in 21/22. This is higher that our recent 5-year average of 52 students/year. The number of total Microbiology and Clinical Lab Science majors (measured Sep-21) was 194, which was down from a five-year average of 216. With the pandemic easing, the Department was back to normal in terms of class format and offered all classes in the in-person. The Department also had our graduate program go through the Academic Program review process, and submitted the self-study for the 22/23 APR of the undergraduate program. The Department also finished a multi-year revision of our bylaws. Two members of the department, Bernadette Taylor (Assoc Prof) and Annie Mach (lab manager) announced their retirements for Jan 2023.
The Microbiology research labs were active. Faculty mentored 15 graduate, and 27 undergraduate students. Fifteen undergraduate and graduate students presented at local, regional and national meetings, giving a total of 28 poster and oral presentations. One of our proudest moments was having more undergraduates present at the North Central Branch of the American Society for Microbiology meeting (Nov-21) than any other institution, and having our students receive 1st, 2nd, and 3rd place awards for their poster presentations. Faculty had five papers published and submitted three external grants. One external grant was funded while two are still pending. Xinhui Li was a co-principal investigator on the funded grant, which was from the USDA for "Assessment of antibiotic resistance in fresh vegetables from farm to fork". Overall, Microbiology faculty had 2021/22 funding from two single-year WiSys grants and one multi-year USDA grant, with total funding from these grants amounting to $150,144. Faculty also had funding through five UWL faculty research grants.
Remarkably, faculty (mainly Xinhui Li, Paul Schweiger and Bill Schwan) reviewed 67 manuscripts.
Physics
2021-2022
The UWL Physics Department continues to advance our curriculum to benefit students at UWL. This year we underwent curriculum reform which will allow greater flexibility to physics majors and we have also doubled our offerings to educate pre-service elementary school teachers. COVID-19 disrupted in-person teaching but allowed our faculty to reimagine courses and incorporate activities developed during the pandemic for more impactful student learning once back in the classroom. To help re-engage students we added sophomore research fellowships and a near-peer mentoring program for first-year physics majors.

The Physics Department continued its strong focus on undergraduate student research. Fifteen students from physics and four students from other departments worked with six physics faculty members on various research projects during the semester as Eagle Apprentices, as paid interns, or for course credit. During the summer our students were funded by faculty research grants or competitive College grants. Students presented their research at four national physics and astronomy conferences and at three local/regional conferences.

Our undergraduate students have multiple opportunities to continue their education after UWL. Five students transferred to physics/engineering dual-degree programs at partner institutions and five students continued to graduate school in physics and astrophysics.

The physics faculty continue to excel in their respective fields serving on state and national committees, refereeing journal articles, and receiving competitive external funding. This year our faculty presented at six national conferences and published six papers in refereed publications.


Recreation Management & Therapeutic Recreation
2021-2022
Our RMTR faculty received 7 Community Engaged Learning awards for the academic year supporting their ongoing community projects in courses such as Program Planning in RM, Innovative Activities in TR, Conventions & Event Planning, and Introduction to TR. Dr. Dan Plunkett received a Freshwater Collaborative award to create an online training course in Sustainable Tourism as part of this statewide partnership. Dr. Jenn Taylor received a Margins of Excellence grant to develop a new Interprofessional Research Lab.

The Tourism Research Institute secured funding to support two semester-long community engagement projects with Rushford, MN for our Civic Engagement course in Spring 2022 and Recreation Facility Planning in Fall 2022.

As a department, we delivered the first MIND 110 (Introduction to Mindfulness) course, which is also approved as a Gen Ed (09) course. This course will be the foundation of a Mindfulness Certificate, which will be proposed in Fall 2022. The course filled in 24 hours from when it first opened during registration.

The Therapeutic Recreation Program received a Curriculum Redesign Grant to support their upcoming year-long evaluation and redesign of the TR program. The Inclusive Recreation Minor was revised to include 6 new courses, thus allowing students to more fully meet the skills associated with inclusive program design.

The Recreation Management Program delivered the REXPO, to over 350 undergraduate students in REC 150 (Leisure, Quality of Life, & Well Being). The evening long program featured a keynote speaker, wellness modules, and a cadre of recreation professional hosted workshops. This course, which has been expanded from the original 1-2 sections each semester to 9-10 sections each semester, is also being taught by faculty from both RM & TR as well as adjunct faculty.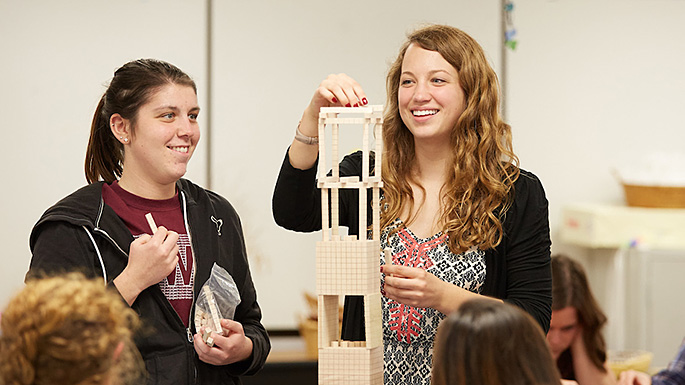 School of Education
Yearly Overview
2020-2021
The School of Education (SOE) had a very productive year despite the ongoing disruptions due to COVID-19. One of the largest initiatives was the campus-wide revision of teacher education (TE) programs, resulting in UWL-level approval of 23 new/revised majors leading to 13 teaching licenses, and identification of a set of "SOE Core Requirements" that are common to all TE programs. In addition, the ESL Institute was moved to SOE and a complete revision of ESL programming was approved. The IPSE Team generated revenue totals of over $300K and streamlined the number of emphases for the MSED Learning Community program to include Culturally Responsive and Experiential Education and Adventure Based Experiential Education. Eleven faculty and staff in DES and IPSE were nominated for the Provost's Eagle Teaching Excellence Award, and Dr. Val Krage was recognized with an Excellence in Academic Advising Award. Dr. Lema Kabashi was awarded a sabbatical leave for FY22, and Dr. Rita Chen completed her sabbatical during FY21. DES faculty published ten works and made 45 presentations. Promotions and tenure activities in DES included one promotion to Associate Professor, one to Full Professor, and one tenure. One faculty member retired with Emeritus status, and the department granted Posthumous Emeritus status to Dr. Gary Willhite. Dr. Rogers completed her first year as DES Chair. IPSE added 3 new Associate Lecturers to their team.
DES faculty supported 468 teacher candidates in their field and student teaching placements and served as liaisons for 14 PDS sites. SOE persisted in responding to the COVID-19 pandemic by delivering quality instruction to undergraduate and graduate learners, and support to clinical students and cooperating teachers in PK12 classrooms as schools returned to face-to-face instruction. DES instructors are active in the community in many ways including serving on the Board of Directors for The Center: 7 Rivers LGBTQ Connection, the La Crescent Community Foundation, and the National Association for Professors of Middle-Level Education.
SOE Strategic Planning grounded in equity and social justice continued to be a priority for the unit. DES instructors engaged in over 15 professional development opportunities related to anti-racist teaching and effective online teaching strategies. The IPSE team engaged in reviewing all programming to infuse Diversity, Equity, and Social Justice into every course.
Department of Education Studies
2021-2022
DES classes are in high demand. Over the past year, 29 DES instructors (16 tenured/tenure-track and 13 adjuncts) taught 172 1-3-credit undergraduate classes. Seventy-eight percent of these classes met or exceeded 80% capacity levels. (Capacity is set at 28 unless field or field-related methods courses [set at 15] and student teaching seminars [set at 12]). To accommodate the large number of students seeking enrollment in DES classes, many (51/172; 30%) exceeded enrollment capacities by two or more. Except for SPE 214 (enrollment = 9), classes not meeting 80% capacity were offered to allow students to take classes required for their degree and most had at least 12 students enrolled. DES instructors continued to innovate. All DES instructors who taught at least six credits during the 2021-2022 school year reported engagement in multiple faculty development activities, with most reporting work focused on diversity, equity, and inclusion. Also reported were 27 pedagogical innovations (e.g., Dr. Linville's Digital Story Telling and Dr. Masters' TeachLive work) and additional teaching materials related to diversity, equity, and social justice (e.g., see Drs. Carlson, Chen, Epstein, McParker, Roberts, and Rogers' DM reports). Instructors also facilitated undergraduate research (4 faculty with 4 students) and 1:1 advising for the 495 undergraduate students. Advisors, on average, advised 33 students each semester (range 4 – 49) with additional students being advised by School of Education faculty. Also related to teaching are the grants DES instructors were awarded: $10,457 (e.g., $500 each to 7 faculty members attending an August Anti-Racist training), with an additional $28,000 still pending. Related to scholarship, DES instructors published six peer-refereed journal articles and five instructional development tools, with an additional eight articles and instructional development items accepted and awaiting publication. The department was also active in presenting at conferences, with 31 presentations and an additional 14 acceptances at the local, state, and national levels. Seven DES faculty also reported work as editors and reviewers. Also, more than $53,335 in scholarship grants were received this year from UWL ($20,685) and external funding sources ($32,651). DES instructors continued to serve in various capacities, listing between 3 and 11 departmental service (median = 5), 1 to 3 SoE service (median = 2), and 1 to 6 university service roles (median = 1). This continued service is noteworthy given that we are operating with seven open positions. Related to this, DES engaged in four fall and two spring search and screens to fill four open positions. Three positions were filled leaving the department operating with 83% of tenure-track and redbooked positions filled for the start of the 2022-2023 school year.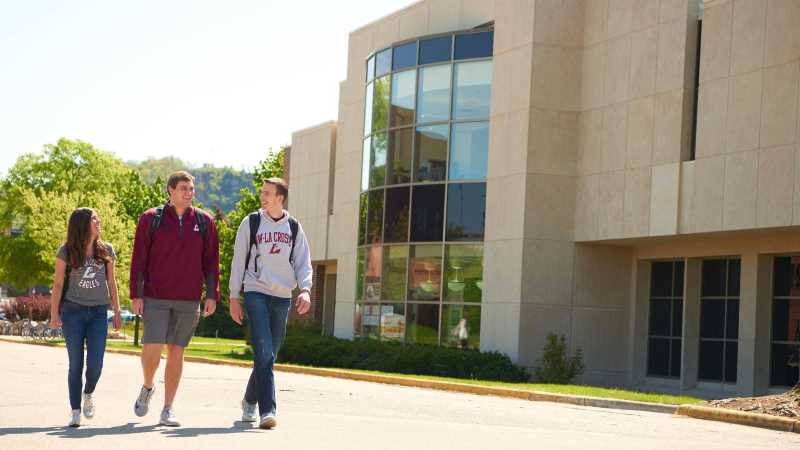 Murphy Library
Yearly Overview
2021-22
For Murphy Library and Murphy Learning Center (MLC), AY 2021-22 generated some unanticipated challenges that over time can turn into unique and positive opportunities. Staff returned in-person June while librarians returned just prior to the start of school. During the fall semester, the library undertook a change in university staff supervision, which seems to be functioning quite well (performance evaluations and individual review meetings indicated so). An ongoing vacancy in the catalog/metadata unit created a strategic pillar opportunity of "Investing in Our People" whereby the library with the Provost's assistance initiated a "Grow Your Own Librarian" program to fill this faculty position. A new university staff member was hired along with an LTE as a result. The loss of a faculty position in Special Collections necessitated a merger with two other library units, plus part-time reference assistance. The goal is increasing work efficiencies and improving the long-term sustainability of this unit's operations.
Library Department
2021-2022
For Murphy Library and Murphy Learning Center (MLC), AY 2021-22 generated some unanticipated challenges that over time can turn into unique and positive opportunities. Staff returned in-person June while librarians returned just prior to the start of school. During the fall semester, the library undertook a change in university staff supervision, which seems to be functioning quite well (performance evaluations and individual review meetings indicated so). An ongoing vacancy in the catalog/metadata unit created a strategic pillar opportunity of "Investing in Our People" whereby the library with the Provost's assistance initiated a "Grow Your Own Librarian" program to fill this faculty position. A new university staff member was hired along with an LTE as a result. The loss of a faculty position in Special Collections necessitated a merger with two other library units, plus part-time reference assistance. The goal is increasing work efficiencies and improving the long-term sustainability of this unit's operations.
The library budget, while restored after the previous years' massive reduction, was greatly bolstered by a successful "crowdfund" event and an unanticipated record donation of over one million dollars by a former staff person (Y. Hyde).
Another UWL strategic pillar involving "Equity and Diversity" was targeted. The library's equity liaisons, chairperson, and director partnered with Diversity & Inclusion (Dina Zavala) to establish a series of workshops/events held during Spring semester. An initiative to update the library's catalog to eliminate offensive and outdated subject headings involving race/ethnicity was also accomplished.
A major flood event in the basement of the library allowed for the chance to rethink space in a majorly impactful way and will act as a catalyst for other building space changes (see MLC section below). Despite the loss of basement, building occupancy counts returned to near 2018-19 levels. However, during busy "final exam" times the library had to turn students away. Loss of AIDAC monies for extended hours of operation has also negatively impacted attendance counts.
Librarians met with 2,043 students in 102 classroom instruction sessions, and there were 1,700
recorded instances of librarians individually assisting students, faculty, staff, and members of the community with their information research needs. Librarians remain committed to leading information literacy efforts campus-wide (and potentially their assessment). Several librarians published and/or had presentations at regional and national conferences. Service is another strong component for the library as both librarians and staff served on over 50 committees: including department, college, university, system, state, and beyond.
The MLC resumed in-person operations during Fall semester, yet use was lower than in previous semesters. Lower interaction of students with tutoring during COVID and incoming freshmen spending their senior year of high school online are likely explanations. Additionally, it has become more difficult to hire tutors as the hourly rate is less competitive compared to pre-pandemic years. Due to this, MLC hours were reduced, which resulted in a budget surplus at the end of the year. Mathematics found this situation most difficult, with fewer hours per day of tutoring than previous semesters. It is expected that in AY 2022-23 hiring levels will return since more personal relationships between faculty and students have formed (most hiring comes by this route). Nevertheless, the hourly rate paid to the tutors will be evaluated. It is anticipated that the MLC will relocate to the basement of the library during AY 2022-23 and planning is ongoing. It is expected that a new MLC space, specifically designed to host tutoring, will provide positive educational experiences to students, and help increase usage.
Murphy Learning Center
Murphy Learning Center
The addition of Murphy 273 has resulted in a further decrease in the number of students signing in when they visit. Often head-counts, and sign-in data have huge discrepancies. It is usually only possible to have one MLC desk worker at a time, covering two rooms. This results in many students not signing in. Despite the apparent decrease in student singing in, it appears that the MLC is more heavily utilized than ever before. There have been many occasions this semester, that the number of students receiving help could not have found seats in the MLC prior to spring 2016.
Campus closure due to Covid-19 was a defining factor of the spring semester. A quick decision was made to transition the MLC to a completely online system by combining the MLC webpage and Webex. Tutors were provided with their own individual Webex rooms in which they could host tutoring sessions. Information was gathered by tutors taking a survey at the end of their shift. The tutors reported on the number of students they helped, the classes they need help and any technical issues. Tutors also reported any advice they had to other tutors using Webex, which was then shared will all the tutors to help bring the whole MLC up to speed faster. Feedback from students was overwhelmingly positive, with few problems actually using the service and interacting with the tutors successfully. Many students expressed gratitude that the MLC was continuing to operate.
Graduate & Extended Learning completed its first year as a merged unit in Fiscal Year 2022. A major focus was aligning duties with positions to meet strategic priorities. We filled two new positions, a Marketing Coordinator and an Outreach Program Specialist for youth programs. We re-structured one leadership position, creating an Extended Learning Director. We also broadened the role of Academic Program Specialist, adding oversight of the collaborative graduate programs. Looking beyond our immediate unit, we created a Friend of Graduate & Extended Learning award, to recognize the contributions of several UWL faculty.
This year marked a welcome return to in-person programming, with a few adventures along the way. Omicron led us to rapidly move what was planned as an in-person conference in January into an online format; one of our large regional conferences was held in person, but others remained online. In-person youth programs returned this summer. Our staff works to understand public health and youth policy guidelines, design procedures that keep us in line with policy, and communicate clearly with our participants about what to expect. As always, evaluations are highly complimentary about our services.
A major initiative launched this year is supporting WECAN – the online application and position management system used for Wisconsin Pre K-12 jobs. We are developing workflows and procedures which will enable us to run the program as efficiently as possible. On the credit side, we saw growth in our Concurrent Enrollment program, with several new courses, new teachers, and a new school. We were selected to partner on two new UWEX collaborative graduate certificate programs, in Digital Marketing and Financial Technology. Finally, we completed approvals for a new online track for School Psychology, and secured grant funds from the WI Department of Public Instruction to support the launch of the new program.
Graduate Reading Program
2021-2022
Management and delivery of the Graduate Reading Program are performed by the Institute for Professional Studies in Education (IPSE), with curriculum approval through a partnership between IPSE and DES. During the Fall 2021 and Spring 2022 semesters, DES served the graduate School Psychology program by delivering 9 credits of required courses in their program (EFN 705, SPE 715, one slash course, SPE 401/501). DES also offered CI 695 during the Fall 2021 and Spring 2022 semesters (6 credits total), a professional development course with graduate credit for in-service teachers. Service impacts the department, the School of Education, UWL, and the community.
Healthcare Administration Collaborative
2021-2022
The Department oversees the Healthcare Administration collaborative degree program for UWL campus. We are in collaboration with Stout, Parkside, Stevens Point, and Platteville. This academic year there were 11 graduates (5 December, 6 May) from UWL campus. Dr. Keely Rees serves as the Academic Director and advises between 45-60 graduates per term. The Collaboratives met in Madison post pandemic and celebrated the success of the program. We added on our Certificate of Senior Living & Services Leadership as of fall 2021 and had our first students enrolled Spring 2022.
Health Professions
2021-2022
The Health Professions (HP) Department has four graduate programs: Medical Dosimetry (Med Dos), Occupational Therapy (OT), Physician Assistant (PA) and Physical Therapy (PT). All graduate programs are accredited, continue to attract a strong and competitive applicant pool, have high pass rates (above national average) on terminal/board certification exams and produce excellent employment prospects for graduates. Exceptional faculty/student research has resulted in 17 journal publications and over 50 presentations at international/national/state professional meetings. La Crosse Institute of Movement Science (LIMS) researchers (PT) maintain active research partnerships with Gundersen Health System Sports PT residency program and the Mayo Clinic Health System. Many programs have faculty mentored research that engages graduate students in contemporary research of high impact in their respective fields. Service-learning opportunities engage the HP students in many unique faculty mentored programs within the greater La Crosse community. Clinical internships, either regionally or nationally, foster exceptional professional learning opportunities so students are ready to practice in their chosen field.
Educational Leadership Program
2021-2022
SUCCESS STORIES: The IPSE Team continues to meet the needs of teachers and school districts in WI.
The IPSE Team worked collaboratively and continued to generate revenue. The Educational Leadership program continues to receive high praise from learners. Learners indicate they appreciate the timely communication they receive from instructors, the quality nature of feedback, as well as the opportunity to engage in learning activities that are authentic in nature given, they tightly align with the day-to-day work of contemporary principals. Our reading specialist practicum cohort was second to none - all women already serving in leadership roles and ready to grow their skills and expand their reach. One graduate, who was with us for all 6 terms, said that her principal told her that her master's program had created positive change for their entire school based on her bringing back her learning and infusing it into her work with colleagues. IPSE Admin Team members participated in a variety of professional development opportunities. Markos attended two virtual conferences, 7 virtual workshops and participated in 12 Webinars. Gillespie participated in one conference, and one workshop. Harlan participates in 7 Workshops and Webinars. Yehle participated in 19 PD activities. George attended 1 conference and 14 webinars. Holm participated in one virtual conference, and 27 other PD activities. The entire IPSE Admin Team participated in 46 weekly PD in Diversity, Equity, and Social Justice.
Information Technology Management
2021-2022
Enrollment in the Information Technology Management Master's program is increasing. Between summer 2021 and 2022, there was an enrollment increase of 9 students. Program enrollment has grown by 56% over the last year and is currently at 96.15% of its enrollment target. Overall, the ITM program continues to grow at a slow but steady pace.

Two department members continue to teach in the program and there are no plans to hire an additional instructor at this time.
MBA Program
2021-2022
The department continued to serve the UW Consortium MBA program, a nationally-ranked online MBA program. Faculty from our department taught both core and elective courses in the program.
Mathematics & Statistics
2021-2022
Enrollments in both the Data Science and Applied Statistics masters programs are increasing. The Applied Statistics program is working with Admissions to promote the program to international students; the first international student from India will be joining the program in the fall 2023. The Data Science program is involving students in research in conjunction with Mayo Clinic.
Microbiology
2021-2022
Program Status Report

Students:

Four students graduated in 2021/22:
Micro: Michelle Malysa, Eric Wenzel, Collin McAllister
Clinical Micro: Andrew LeSage

Recruiting and Application/Admission statistics:

We had 6 (4 complete) applicants to Clin Micro track and 27 (10 complete) to Micro track. Last year we had 14 (7 complete) applicants to Clin Mic track, and 7 (5 complete) to Micro track.

Of the 4 complete applicants to Clinical Micro track, we accepted 3. Two declined even after being offered GA positions (prep room GA and Diversity GA) and 1 accepted. Both declined after getting better compensation offers from other universities. The incoming student is Mason Stenzel.

One current CLS student was accepted into the Dual Degree program: Nu Ortiz

We accepted 4 applicants to the Micro MS program and 3 elected to attend UWL. The declining student was offered a GA but was offered a better compensation package at another university. The 3 incoming Micro grad students are: Albert Arko, Maxwell Bohl, and Shahina Sultana.

Other Updates:

Two GAs were awarded to incoming students. Two second year students will continue their Microbiology – Lab Prep Assistant GAs. Two incoming F2022 cohort students received Microbiology – Lab Prep Assistant GAs. One second year F2021 cohort student will continue their Microbiology – Lab Instructor GA. One Microbiology – Lab Instructor GA resigned in May 2022 and will be replaced by a F2020 cohort student who was approved for a 3rd yr GA.

Two incoming students were awarded Diversity GAs

Two F2021 cohort students received an AOP (Advanced Opportunity Program) grants. Both will continue to have an AOP in AY22/23. One F2021 Dual Degree student was awarded an AOP for AY22/23.

Two F2021 cohort students and one second year F2020 cohort student received an Out-of-State Graduate Tuition Remission Grant in AY21/22. One second year student will continue to have an Out-of-State Graduate Tuition Remission Grant in the coming academic year. Three F2022 cohort students will receive an Out-of-State Graduate Tuition Remission Grant.

Hinaben Patel was dismissed from the Micro MS program in January 2022 due to poor academic performance. They appealed but failed to meet the requirements of their readmission. They were dismissed again in May 2022 and their appeal was denied.

Arden Heath was dismissed after failing to pass her written comprehensive exam after two attempts. An appeal was granted by her committee.

Karly Yablonski switched from the clinical micro MS program to the micro MS track.

Recruiting took place by representing the Microbiology Department during the Graduate School Visit Day Resource Fair and Lunch and at a recruitment table at the May 2022 Undergraduate Research and Creativity Symposium.

All students were placed into their rotations in a timely fashion and delays to do COVID-19 seem to be mitigated, especially the WDL rotation as they will take 4 students in summer 2022. We will continue to seek out new clinical partners to alleviate the burden on some of our partners and to provide the ability to expand the clinical micro MS program.
School Psychology
2021-2022
The School Psychology program started Fall 2021 with 34 students across three cohorts. All 12 first-year students successfully completed their first semester of practicum in Spring 2022 and recently submitted research proposals to NASP. 10 second-year students completed their on-campus coursework in spring 2022 and secured full time positions for 2022-23 academic year continuing our streak of 100% placement (one student resigned in January 2022). 10 second-year students passed the PRAXIS II exam (based on NASP training standards). All 11 interns completed their internships in May 2022 and officially graduated with their Educational Specialist degrees.

We conducted admissions for our on-campus program in March 2022 to recruit our Fall 2022 cohort. We offered 18 students the opportunity to study at UWL and 12 accepted. The UWL School Psychology program continues to be challenged to find quality supervisors in districts within a reasonable proximity to La Crosse. This is especially true with recent and ongoing resignations/retirements in local school districts.

We also conducted admissions for the online program in April 2022 to recruit the inaugural cohort for this new program. We fielded 21 applications and accepted 15 students who will begin classes in July 2022.