Early bird registration has been extended to September 25th. Prices will increase September 25th after 5 pm. Register using this link.
Note: Registration also covers:
Lunch and dinner on Friday for all participants
Free parking for non-UWL participants in levels 1-3 of the parking ramp, however, you must register your vehicle license plate to avoid getting ticketed. The instructions for doing this are found on the registration form.
The parking ramp is accessible from La Crosse St. or East Ave. and is outlined in red on the map below. The meeting will be held in the Student Union - building 36 on the map at D5 (online version).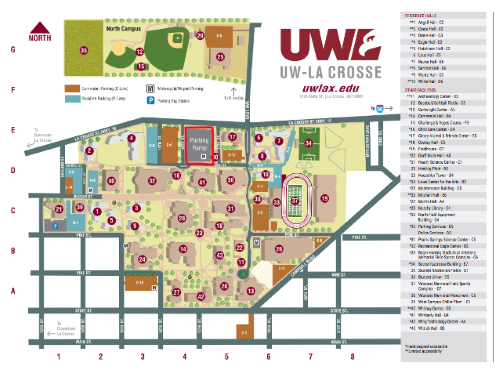 UWL Campus map
Return to home.