ECCP, High School Special, & Concurrent Enrollment
A page within Admissions
UW-La Crosse offers a variety of pathways allowing current high school students to take college courses for high school and/or post-secondary credit. Special admission is granted to qualified applicants who have demonstrated they are prepared to be successful in college-level coursework.
A few things to consider before applying:
While participation has many benefits, college coursework requires unique commitment and dedication. Students interested in these opportunities should review the following considerations prior to application.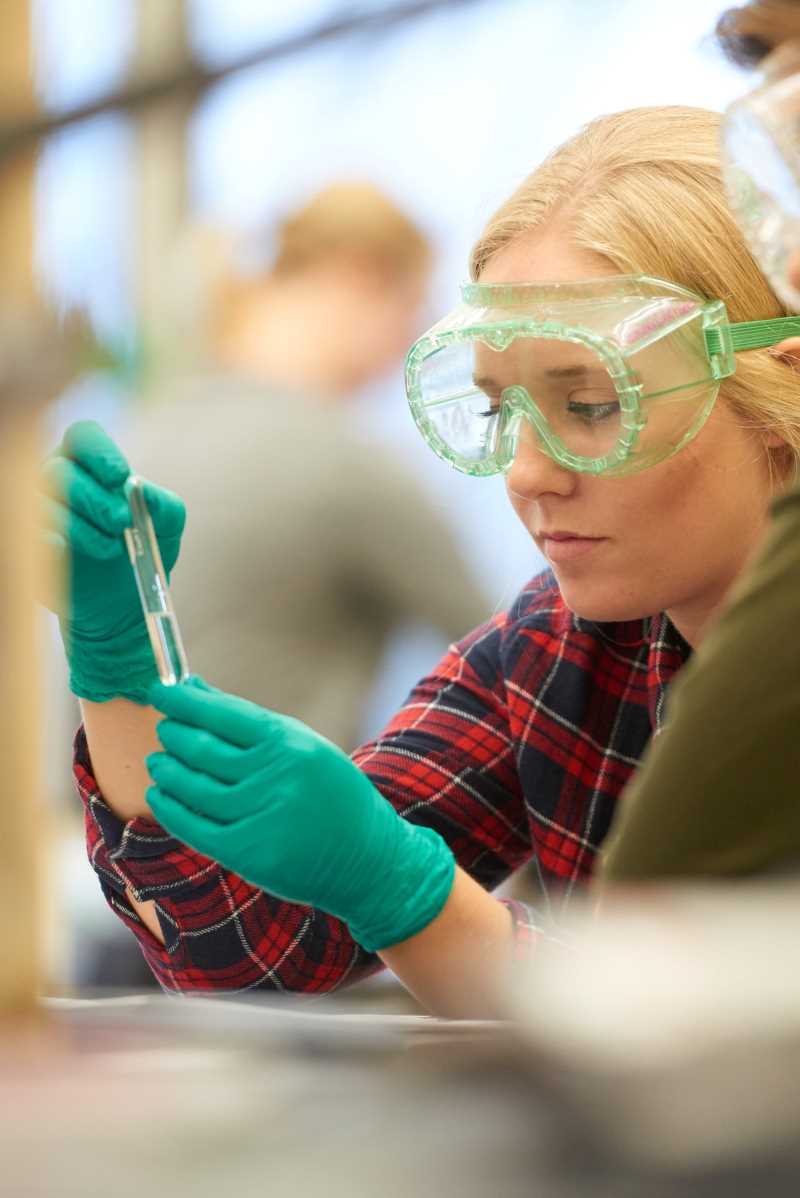 Preapplication considerations
Attending on-campus courses, associated labs, and group meetings outside of class will require transportation to campus.
Commute time should also be considered.
Required final exams are often held outside of the established course time.
View course descriptions and schedule of classes for the upcoming term.
Registration instructions are sent to admitted students prior to the corresponding term's

enrollment date

.

Registration priority is given to full-time students.

High school students interested in taking a course/s are the last group of students allowed to register. Course availability is not guaranteed.

All students must follow university policy as well as Records and Registration

deadlines for registration, add/drop, refund, and withdrawal.
You will be taking college coursework and expected to produce college-level work.
Credit earned during coursework will become part of your permanent post-secondary record.

Grades received may be included in your future undergraduate GPA calculation.
Poor or incomplete grades may affect future undergraduate admission to a post-secondary institution.
All students taking courses at UW-La Crosse are bound by university

academic policy.
FERPA rules

apply to all UW-La Crosse students. University representatives will communicate directly with students (not parents).
Early College Credit Program (ECCP)
High school students at public and private high schools in Wisconsin can earn college credit through the ECCP. Students selected for this program may enroll at UW-La Crosse and take one or more courses earning high school credit, post-secondary credit, or both.
High School Special
High school students can earn college credit by taking courses through UW-La Crosse. High School Special students are responsible for all tuition and fee payments.
Concurrent Enrollment program
UW-La Crosse partners with select local high schools to provide opportunities for high school students to take college courses at their high school, through our Concurrent Enrollment program. Visit the Concurrent Enrollment page for detailed information and a list of partner schools.
Concurrent Enrollment info EB
Students applying to this program must meet the following requirements:
High school junior or senior when enrolled in course(s)
Meet or exceed cumulative grade point average guidelines

3.25 GPA for priority candidacy
3.0 - 3.24 GPA considered for candidacy if space is available.

Successful completion of appropriate preparatory coursework and prerequisites
NOTIFY HIGH SCHOOL
Contact the Concurrent Enrollment representative at your high school to express interest

You will work with this individual to complete the application and registration.

SUBMIT A UW SYSTEM APPLICATION
The following sections of the UW System Application should be completed as indicated:

ARE YOU APPLYING AS A DEGREE-SEEKING STUDENT? Select: No
CHOOSE YOUR PROGRAM Select: High School Special

APPLICATION FEE: not required for Concurrent Enrollment

SUBMIT ACT SCORES


ACT Test scores are not required but may provide additional evidence of your readiness for college-level coursework.




Request scores be sent to UWL (school code 4672)

SUBMIT OFFICIAL HIGH SCHOOL TRANSCRIPT
Transcripts must be sent directly from high school to UWL Admissions.
SUBMIT THE STUDENT INFORMATION SHEET
Students in the Concurrent Enrollment program (i.e., taking a course at their high school or through the Health Science Academy, for UW-La Crosse credit) must also complete a Student Information Sheet.
NEXT STEPS
University of Wisconsin Placement Test & AP test scores (if applicable) must be submitted for the following subject area:
To register for a course, follow the instructions provided by UWL Admissions. Work with UWL Admissions and your high school's Concurrent Enrollment representative to ensure enrollment in appropriate class(es).
All students must follow

Records and Registration

policy and deadlines for registration, add/drop, refund, and withdrawal.
Tuition for Concurrent Enrollment courses is $110/credit
Payment determined by participating high school

Your high school will provide information regarding actual cost to students.
While students are responsible for payment of tuition and fees, some schools subsidize tuition costs.
FINANCE CHARGES

If payment of tuition and fees is not received or fails to comply with the payment schedule, finance charges will accrue on the balance due from the billing due date.
WITHDRAWAL/DROP POLICIES
If a student drops a course, the student will be responsible for all tuition and fee costs incurred to the date of the drop/withdrawal based on the university's refund policy.