Due to COVID-19, our physical office is closed. However, all classes will be held online and instructors and staff are working remotely. We recommend email or Canvas to reach instructors and email or phone for departmental business.
The Department of Communication Studies at UWL provides students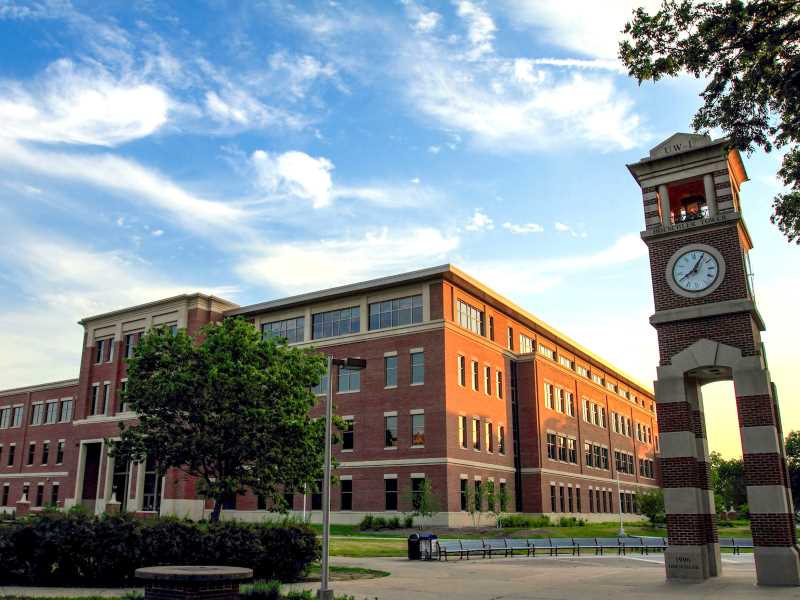 with opportunities to increase their understanding of the communication process and develop communication competencies necessary for their personal and professional endeavors.
Our department prepares students for communication intensive careers in business, law, politics, social and human services, media, and higher education.
Our students, faculty, and staff are committed to quality teaching and learning, scholarly and applied research, creative activities, and service to the university, local community, and beyond.
---
Honoring CST Seniors
This year has held many challenges for all of us. While we are sad that our May graduation had to be cancelled due to the COVID-19 outbreak, we at CST still want to honor and recognize our graduating students for all their hard work and determination to make it through. Please enjoy this video that pays tribute to every CST graduate and gives a glimpse of why we are so proud of them and all of their achievements. Congratulations and good luck class of 2020!
Every year CST hosts a celebration to honor our outstanding students. This year we are excited to go virtual and hope you enjoy this video created by Jennifer Butler Modaff. Congratulations to all our 2020 honorees!
Attention students: CST has some amazing summer courses available!
CST 110 Communicating Effectively (F2F)
CST 230 Interpersonal Communication
CST 271 Media & Society
CST 301 Theories of Communication
CST 333 Lying & Deception in Human Interaction
For a full list of Summer Courses click HERE.
Congratulations to Dr. Greg Ormes for being selected as a 2020 Eagle Student Teaching Award winner! He is one of six winners chosen out of 500 student nominations. Dr. Ormes teaches Communication in Teams, Public Relations, Professional Communication, and Organizational Communication. He says his favorite part of teaching is "following our students' journeys as they discover their passions and their paths. Building these meaningful relationships with students brightens my days, motivates me as a scholar and a person, and broadens my worldview. I can't imagine being anything besides a teacher." To see more about Dr. Ormes and his award click HERE.
Graduating CST senior, Kaylee Mulholland, has been awarded the 2020 Murphy Award for Academic Excellence. She was one of two UWL seniors chosen for the university's top award and will receive a $1,000 stipend. Kaylee is graduating with a bachelor's in Communication Studies with an emphasis in Media Studies, and a minor in Business Administration. She has completed many research projects including three that were published in the Journal of Undergraduate Research. Kaylee will be continuing her communication studies academic career as she pursues a master's degree at the University of Utah in the fall. Congratulations Kaylee! For more about Kaylee and her award, click HERE.