The Department of Communication Studies at UWL provides students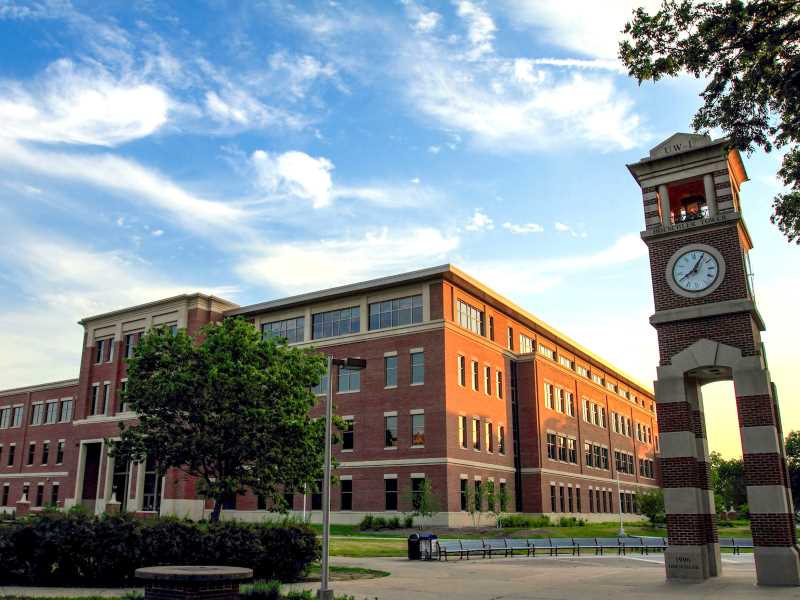 Centennial hall and Clocktower with opportunities to increase their understanding of the communication process and develop communication competencies necessary for their personal and professional endeavors.
Our department prepares students for communication intensive careers in business, law, politics, social and human services, media, and higher education.
Our students, faculty, and staff are committed to quality teaching and learning, scholarly and applied research, creative activities, and service to the university, local community, and beyond.
---
Welcome, Dr. Irene Awino, to the CST Department!

Dr. Awino earned a Ph.D. in Communication & Media Studies from the University of Oregon School of Journalism and Communication. She also holds an M.A. in Communication Studies from the University of Nairobi School of Journalism and a B.S. in Linguistics & Sociology from Kenyatta University in Nairobi, Kenya.

Prior to joining the Communication Studies department at UWL, Dr. Awino was a Postdoctoral Fellow in Race and Technology at Villanova University in Pennsylvania.

Dr. Awino teaches a variety of courses in Communication Studies, with emphasis on International Communication, Media & Technology in Africa, and Gender, Media, & Diversity.

Her areas of research includes media & technology studies, critical media & journalism studies, gender justice, and international development.