English
A page within English
The English Department at the University of Wisconsin-La Crosse prepares students as professionals and global citizens through the study of literature & culture, writing & rhetoric, and English education. We engage with texts and ideas as imaginative, open-minded individuals who contribute responsibly to diverse communities in a changing world.
Summer & Fall 2023 Courses
What do English graduates do?
Our alumni are furthering their careers at businesses, nonprofits, schools and universities regionally and across the nation. Our English graduates prepare for their futures in a wide variety of exciting professions, including public relations, marketing, K-12 and higher education, law, medicine and event planning, and many of our students are successful in applying to competitive graduate programs across a broad range of disciplines.
A UWL graduate with a Communications major and a Professional and Technical Writing minor, Cat Daly discusses her development within the English Department and the impact being an English student had on her life after graduating.
English Department Spotlights
Meet Dr. Darci Thoune, First-Year Writing Program Coordinator and Professor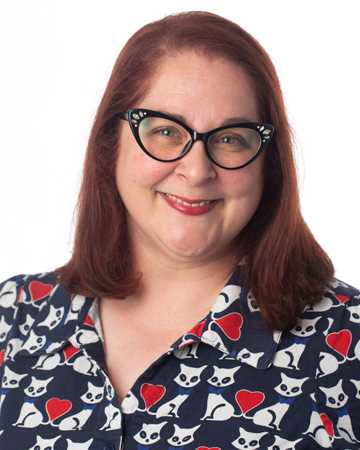 Dr. Darci Thoune
What do you do as a First-Year Writing Program Administrator?
"First-year writing and writing program administration are two sub-disciplines within the larger field of writing studies. Both of these sub-disciplines are preoccupied with how students learn to write and how instructors learn how to teach students how to write. On the surface these seem like neat and tidy or discrete activities, but once you dig in they're wildly (and wonderfully) complex."
"So, what is this field about? It's about giving students the best possible writing experiences we can offer in just fifteen quick weeks while also making sure that we're supporting their academic, physical, emotional, and mental well-being."
What's your favorite part about teaching in Writing Studies?
"I'll be honest, I love teaching first-year writing (ENG 110)… I like the challenge of teaching FYW—of working with students from a wide range of backgrounds and helping them to develop the skills and confidence they need to be successful in a wide range of writing situations at UWL."
What's happening in the field right now? Any personal projects?
"Embodiment, affect and emotion, post-covid reflections, failure, and anti-racist pedagogy have been hot topics in the field for the last several years. We're feeling all of our feelings these days and there's no denying that there are lots of valid feelings to process right now.
I'm also currently in the early stages of studying fat phobia and weight stigma in the first-year writing classroom. I will start gathering data for this project during the 2023-2024 academic year."
Meet Annika Koenen, Research Intern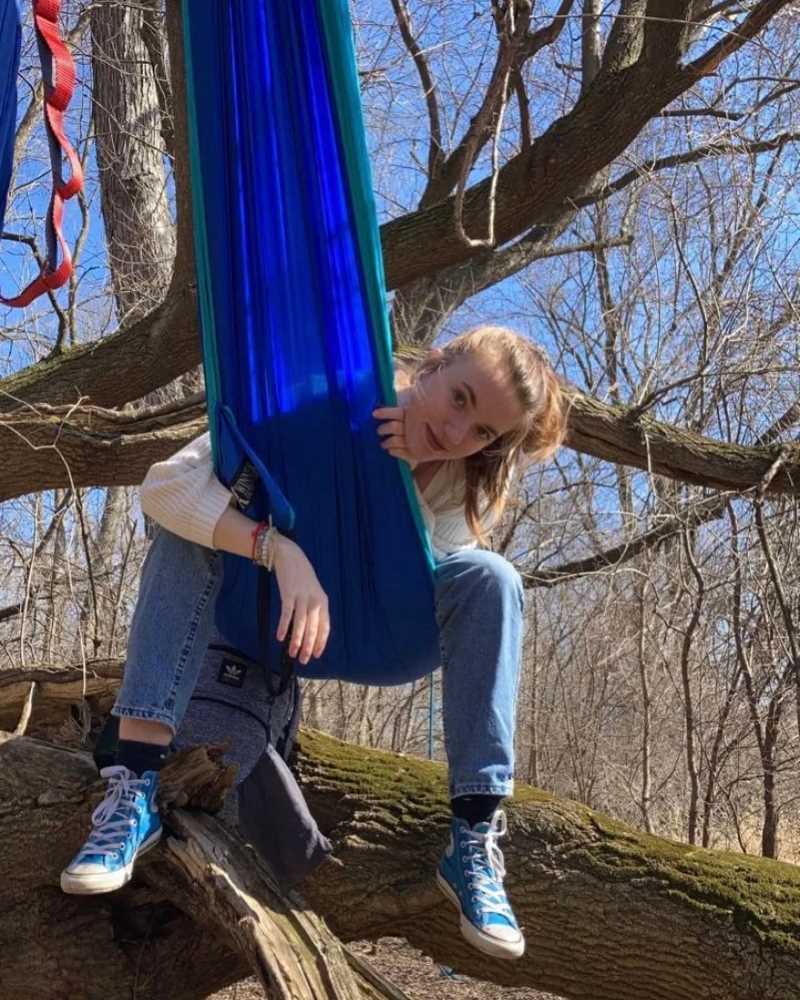 Annika Koenen, Research Intern
What do you do as a research intern?
"As our department's research intern, I take on projects sponsored by our Chair, Kate Parker, and other members of our department as a means of promoting events and changes happening in our English community here at UWL. Much of my work is, of course, investigation and the presentation, usually written, of my findings."
What's it like working for our department?
"An absolute blast. Kelly is so helpful and cheerful while I'm in the office, it makes every hour I spend there so uplifting. All of the faculty members in our department have been so welcoming too and it really makes it feel like we're all one big family!"
What projects have you worked on?
"The first project I took on after being hired was our Hyde Project. I had the opportunity to work with Murphy Library in the archives and design the tribute webpage on our homepage from scratch! Currently I'm putting together an annotated bibliography and presentation on English graduate demographics in Medicine and Law careers that I can't wait to show you all."
Favorite part of being an English intern?
"My favorite part of being an intern here in the English Department is getting to interact with the professors and other faculty in our community. It's really fun to talk to and learn more about our professors outside of a classroom setting, as they often come in and out to visit Kelly Arnost and Kate Parker whose offices are connected to mine. You'll learn very quickly that our professors are a lot more interesting than you think!"
Meet Maddie McNeil, Marketing Outreach and Communications Intern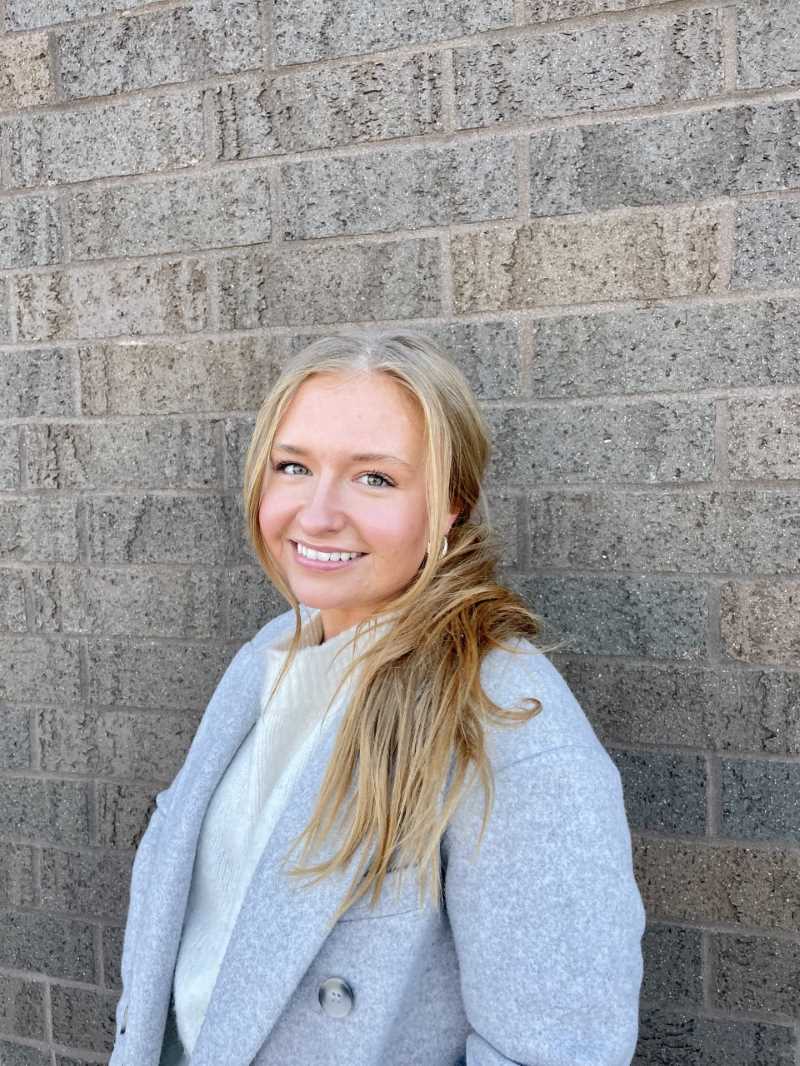 Maddie McNeil, Marketing major and Digital Media Studies and Design minor
What do you do as a Marketing Outreach and Communications intern?
"Most of my time is used to create digital signage and promotional material for upcoming courses, English Department events, and other events put on by English faculty."
What's it like working for the English Department?
"There is never a day that goes by where we don't enjoy a good laugh, a nice cup of coffee, or an occasional visit to events. Working for the English Department has really brought everything I have learned in my Marketing and Digital Media classes together and is a large part of the skillset I will carry with me into my future career."
What are your favorite parts about being an intern?
"My favorite part about being an English Department intern is the people. Kelly Arnost has been such an amazing mentor for me the past year and a half. She has helped me with several things that fall outside of work and has never made me doubt whether or not I can count on her as someone to turn to.
Dr. Parker is single-handedly the coolest person I have ever met. She has never failed at putting a smile on my face or making me laugh with her insanely hilarious stories. She is also the best tarot card reader in the greater La Crosse area."
Any advice for future interns?
"Take EVERYTHING as a learning opportunity. I never could have imagined all the things I would learn through working with the English Department that have helped me with my major and minor."