Due to COVID-19, our physical office is closed. However, all classes will be held online and instructors and staff are working remotely. We recommend email or Canvas to reach instructors and email or phone for departmental business.
IMPORTANT NOTE: English Majors beginning with the 2018-2019 catalog year must complete an English Major Exit Portfolio in order to graduate. Students in prior catalog years will not need to complete an exit portfolio.
Welcome to the English Major!
As you complete degree requirements, you will have an opportunity to make progress toward the following English Major Core Learning Outcomes.
Upon graduation, students will be better able to
Identify and investigate enduring questions, concepts, and theories relevant to English Studies.

Analyze, interpret, and critique a variety of texts and media.

Situate diverse authors and genres within and across cultural contexts.

Describe and analyze how language works socially, historically, and systematically.

Use individual and collaborative writing processes to create effective texts in a range of genres.

Articulate how English Studies applies to their personal, professional, and civic lives.

Engage ethically with communities and audiences both inside and outside the university.
The English Major Exit Portfolio Requirement
As an English major, you will need to complete the English Major Exit Portfolio in order to graduate. Your exit portfolio will include work you have completed in the English Major Core, which includes the following course categories:
Introduction to English Studies (ENG 300)

Critical Theory (ENG 311)

Language and Linguistics (ENG 330, 331, 332,

or

336)

Literary Studies (ENG 301

or

302)

Writing and Rhetoric Studies (ENG 313

or

333)

Creative Writing or Professional and Technical Writing (ENG 305

or

335)

Capstone Research Project (ENG 413 *Writing & Rhetoric and Literature Emphasis Majors only)
For categories that have more than one course in them, you will need to select one for your English Major Exit Portfolio.
NOTE: You may take more than one course in each category as part of your major or minor requirements, but for the purposes of the English Exit Portfolio, you need to upload an artifact from only one course from each category. For example, if you take both ENG 313 and ENG 333 from the Writing and Rhetoric category, you can fulfill your English Major Exit Portfolio requirement with an uploaded artifact from one course or the other, but you are not required to upload an artifact for both courses.
The purpose of this portfolio is two fold. First, completing this portfolio will give you an opportunity to reflect on your work and your learning as you progress through the major. Second, the English Department will periodically review student portfolios to help determine program strengths and areas for improvement. The audience for your portfolio includes all English Department faculty and staff.
Choosing Artifacts
For each of these courses you will upload an artifact. Artifacts, which are examples of work you complete for a class, ideally represent evidence of your progress toward course goals. For each artifact, you will complete a reflection. Your instructor may recommend which course artifact should be uploaded to your portfolio. Upload one artifact for each category to your English Exit Portfolio to Taskstream in order to fulfill the portfolio requirement.
Tips for Portfolio Success
Save Your Work
Make a habit of saving your work in multiple locations (e.g., hard drive, OneDrive, Canvas, paper, flash drive, etc.).
Don't Wait until the Last Minute
We strongly recommend that you upload all of your artifacts at the end of the semester in which you are taking the course.

Promptly uploading your work will make the reflection process easier and you'll be able to more easily see the progress you've made during your time as an English Major.
INSTRUCTIONS
Visiting Taskstream for the First Time

expanding section
1. Click here to visit Taskstream. Enter your UWL credentials.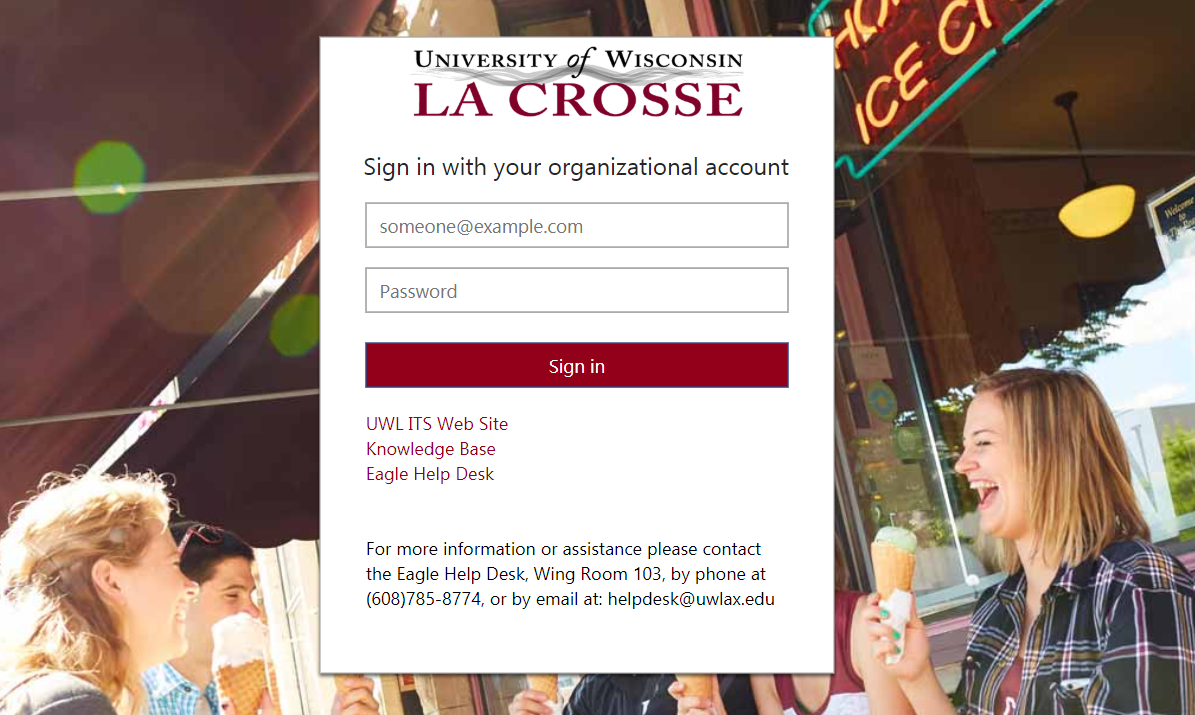 2. Agree to the terms and conditions if you are prompted.

3. If you see the following screen, select your program ("I am not an Education Student") and your First Major. Otherwise, please skip this step.

4. Select the Enter Code button.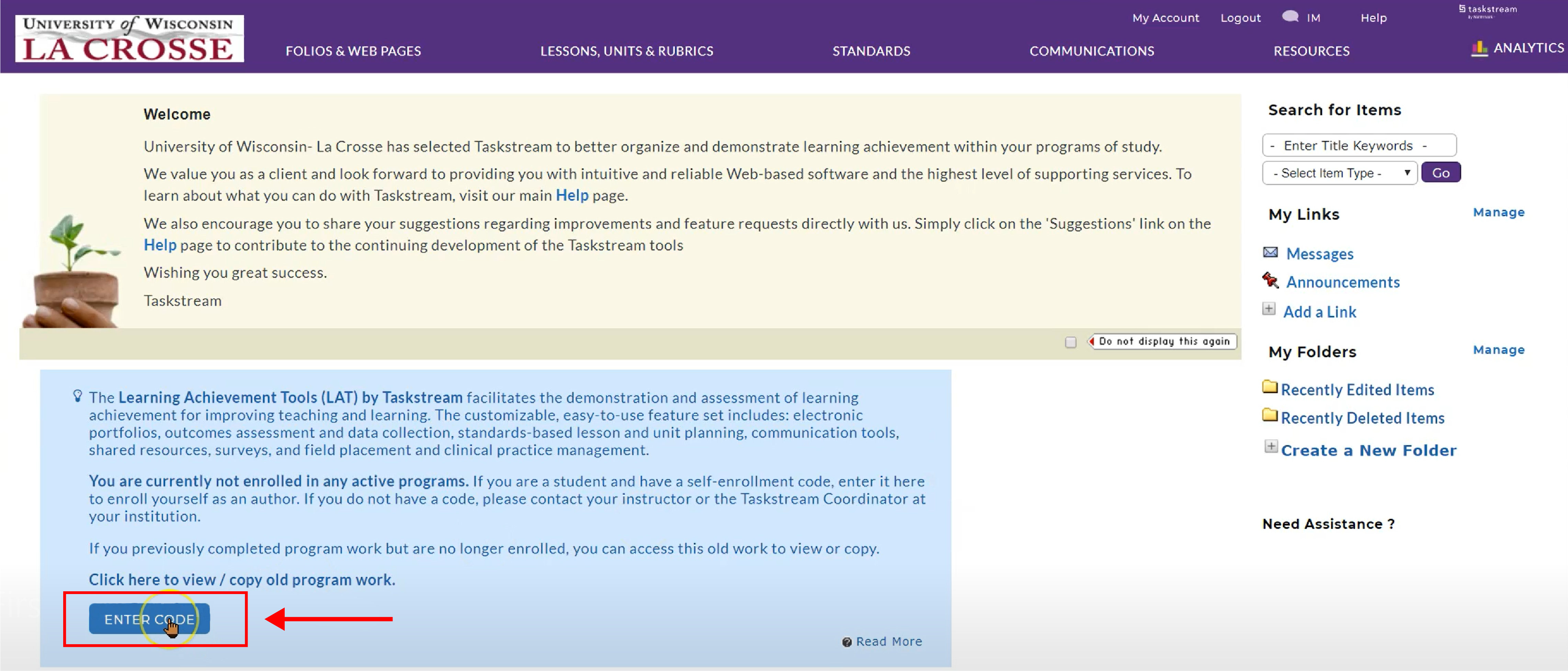 5. Enter the code "ENGexit" and then click "search."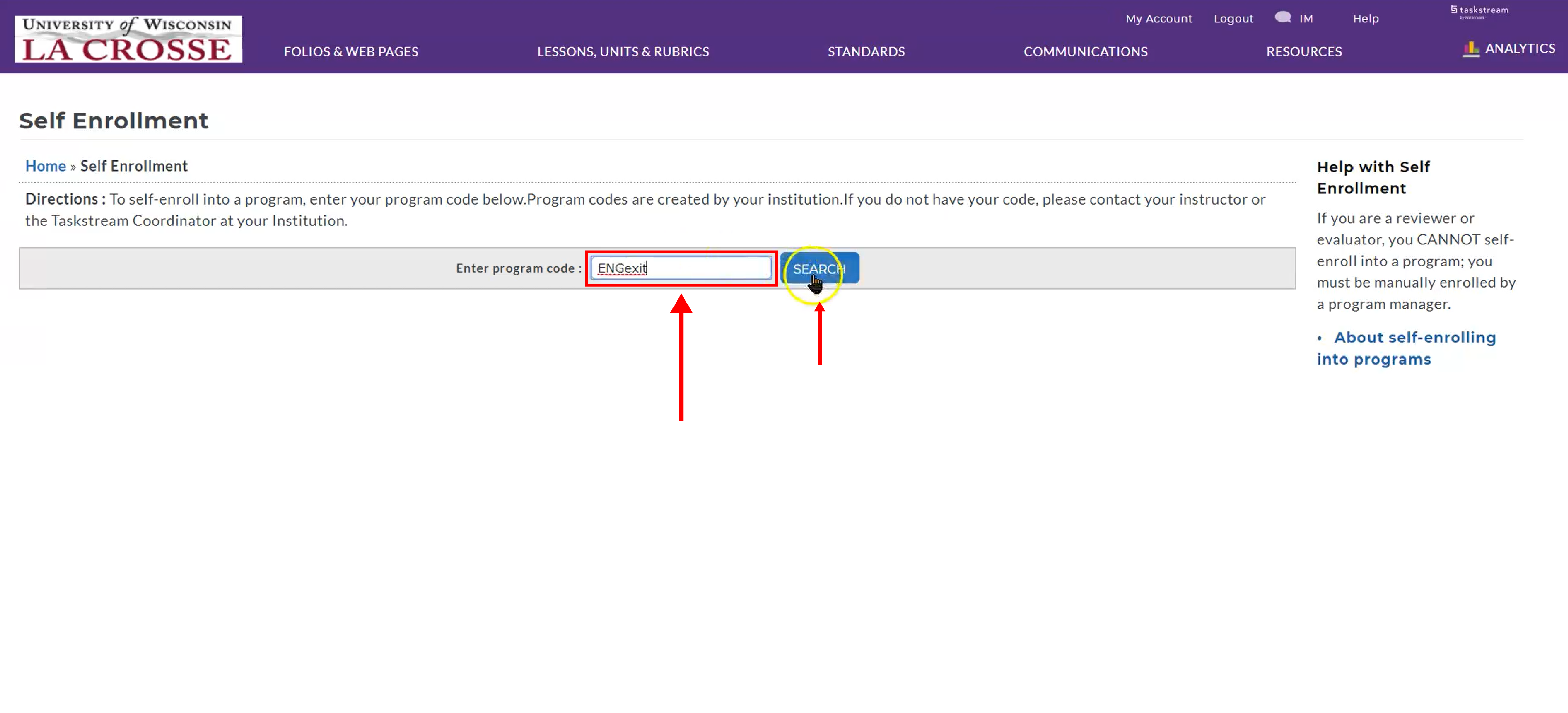 6. Click the "Enroll" button.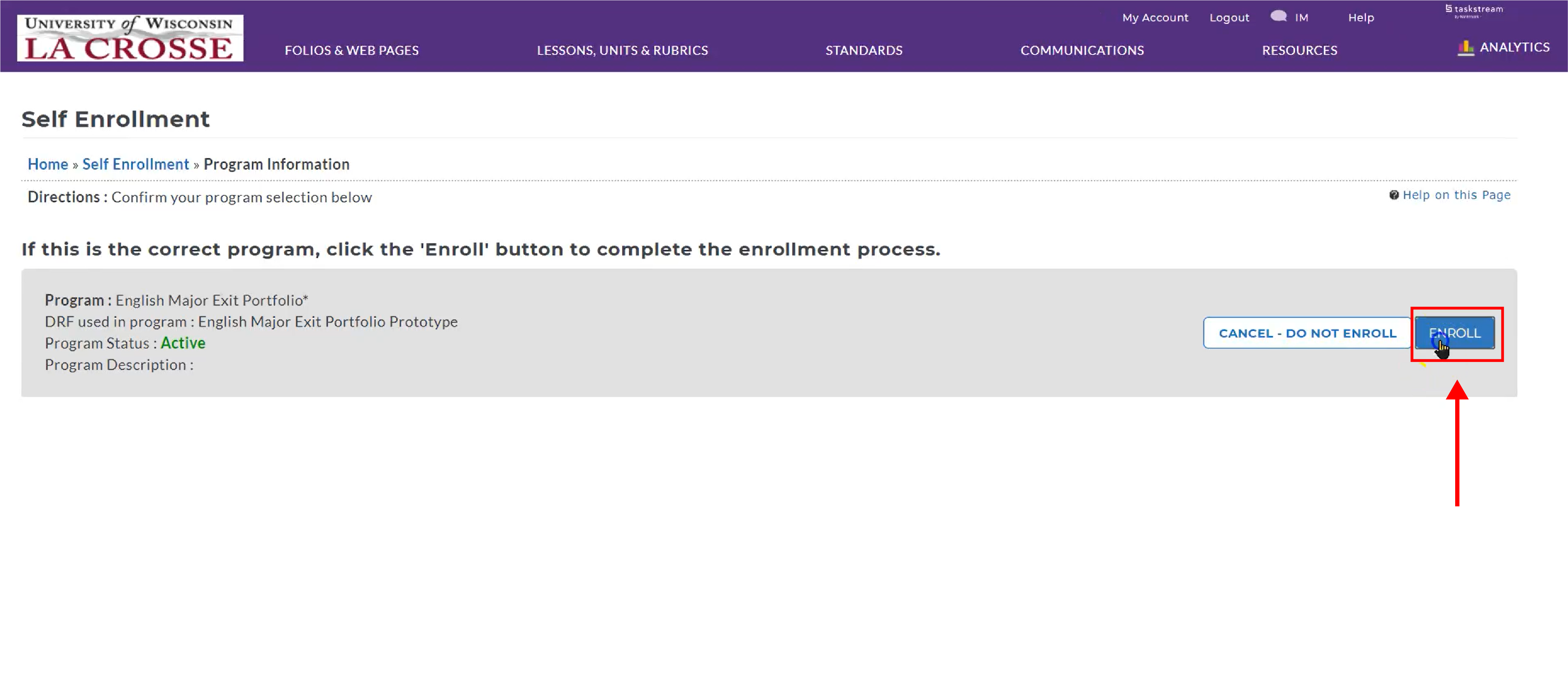 7. Click on "Start working on your new program."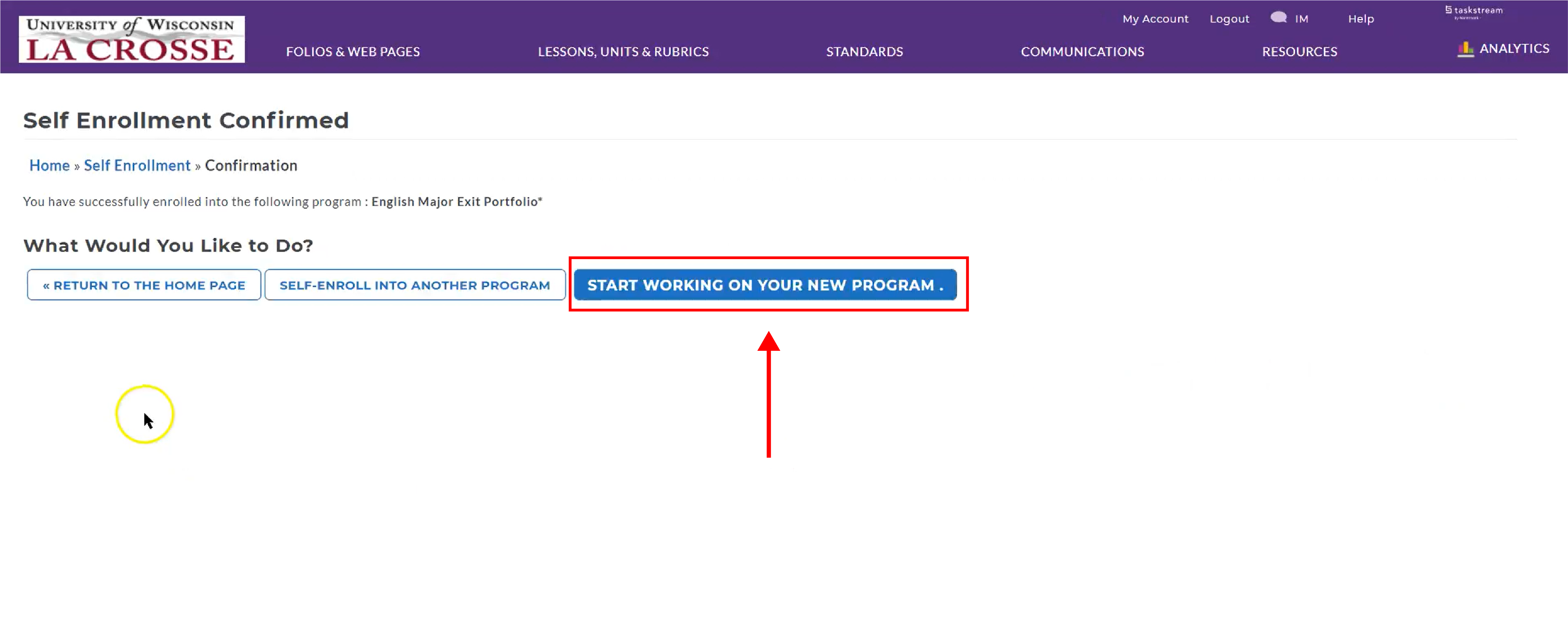 8. Click on "Read this First."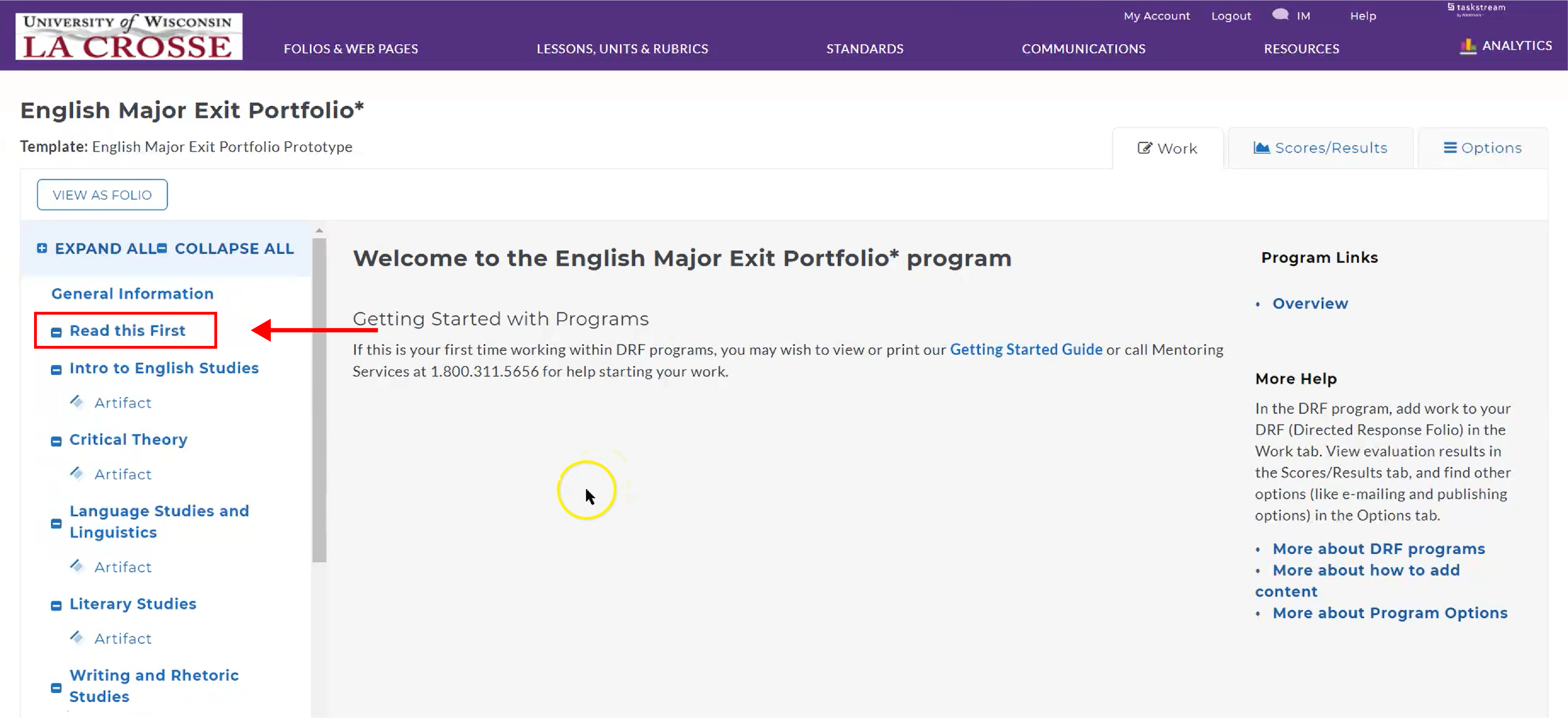 Uploading Your Work to the Exit Portfolio

expanding section
1. To familiarize yourself with how the portfolio works, click on "Intro to English Studies."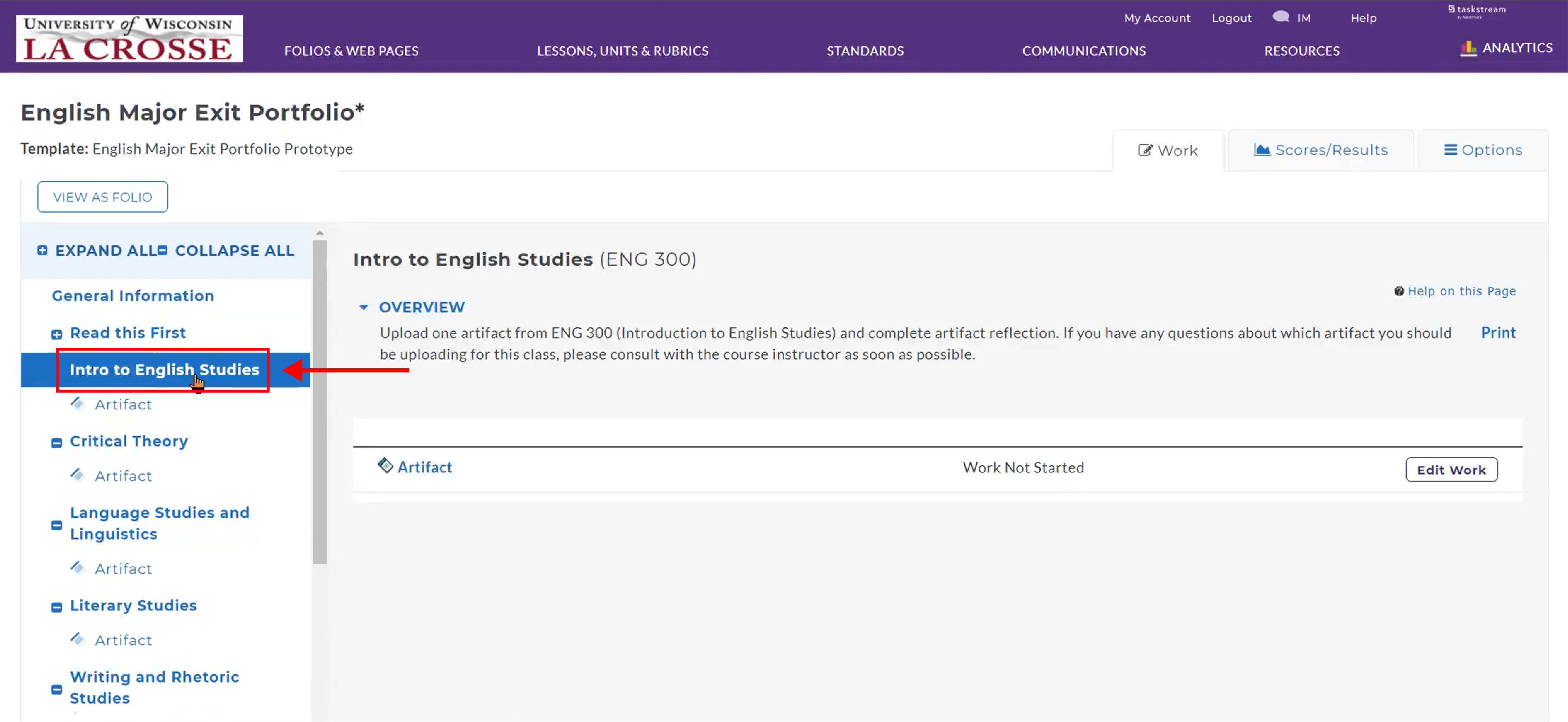 2. Click on "Artifact" to see where you upload your work.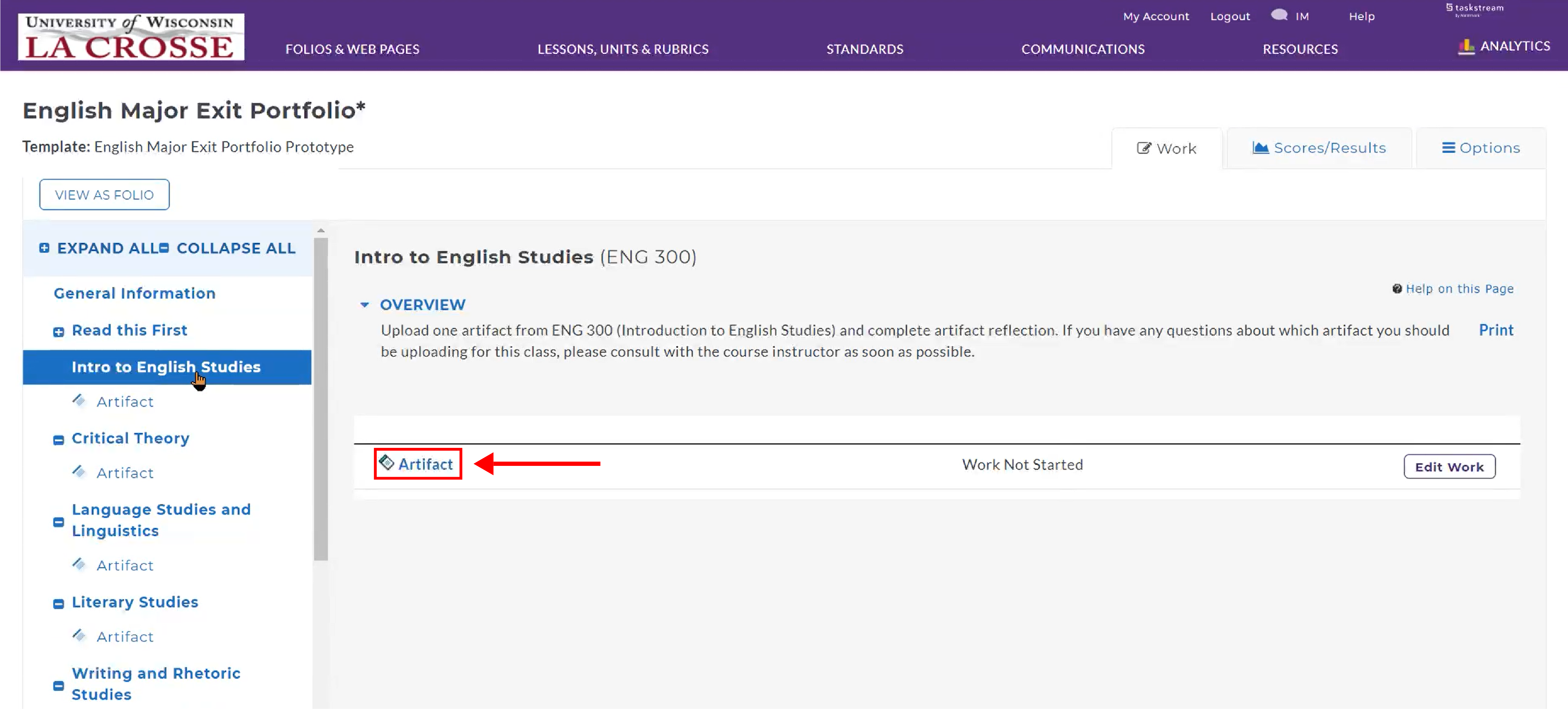 3. Click on "Attachments" when you are ready to upload a file.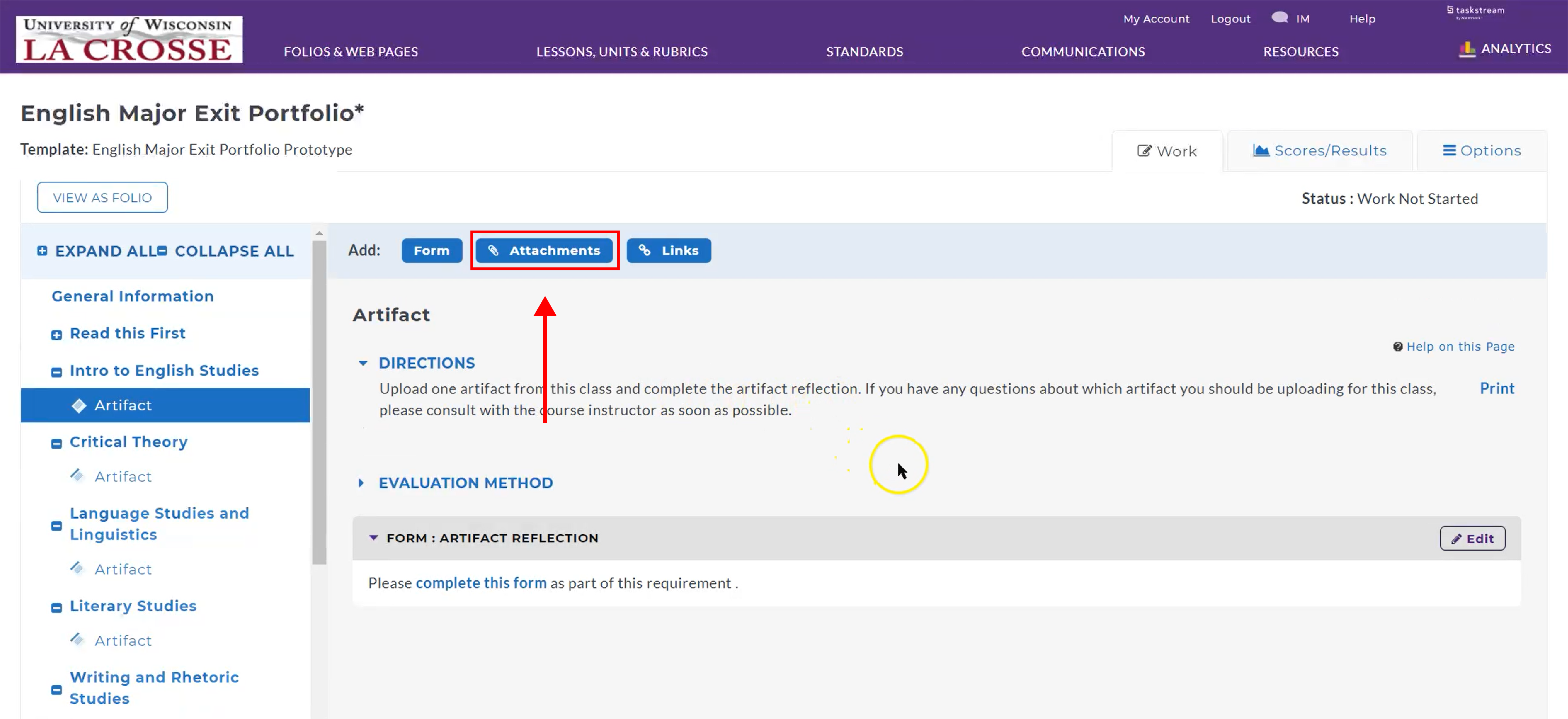 4. Select "Upload from Computer."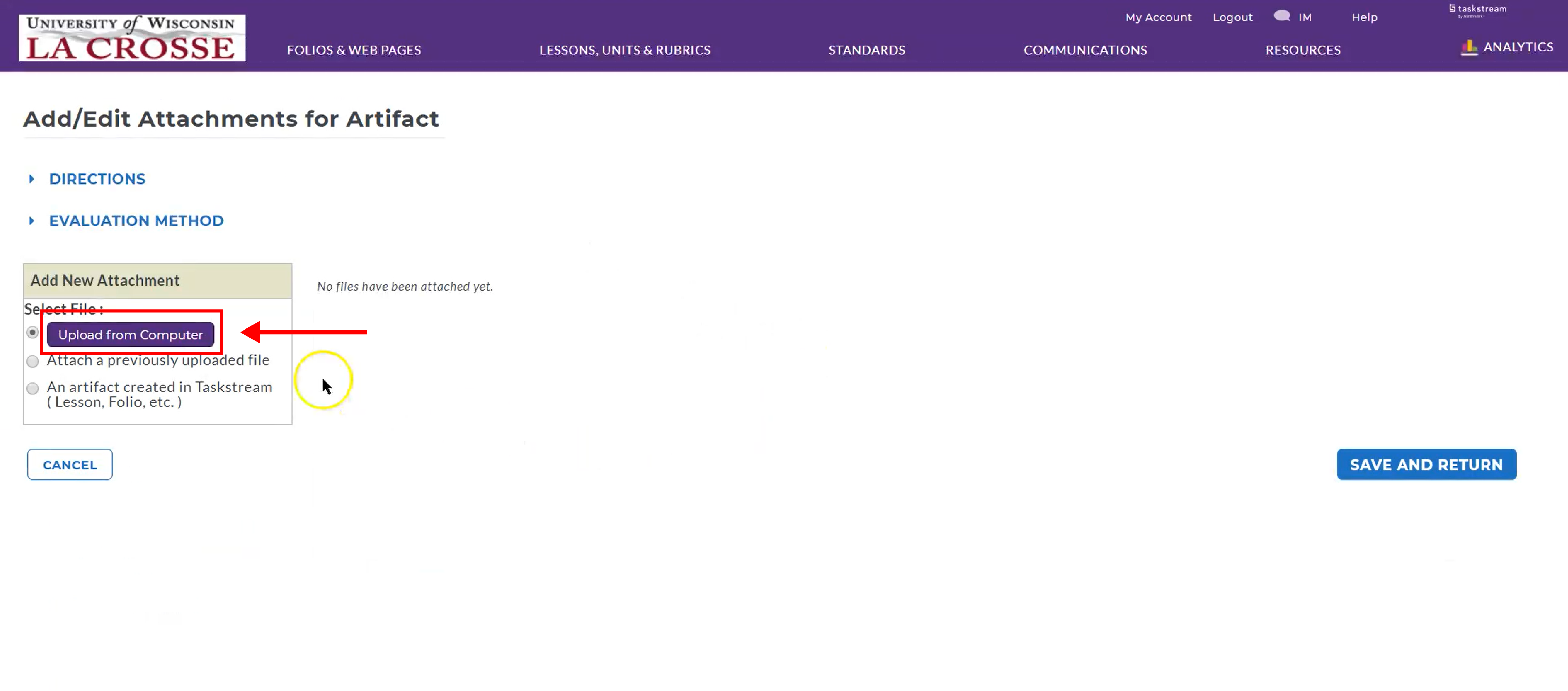 5. Add your file(s).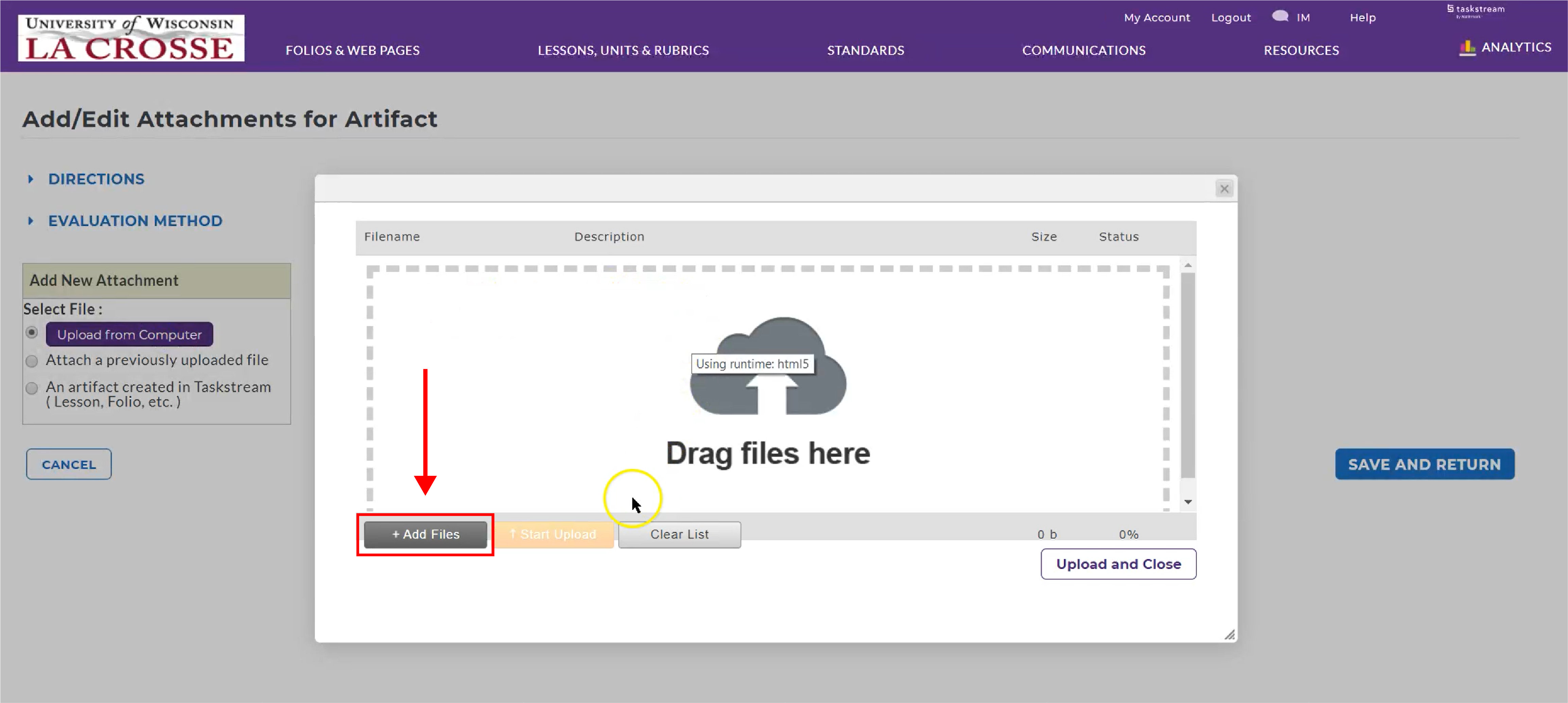 6. Select "Start upload."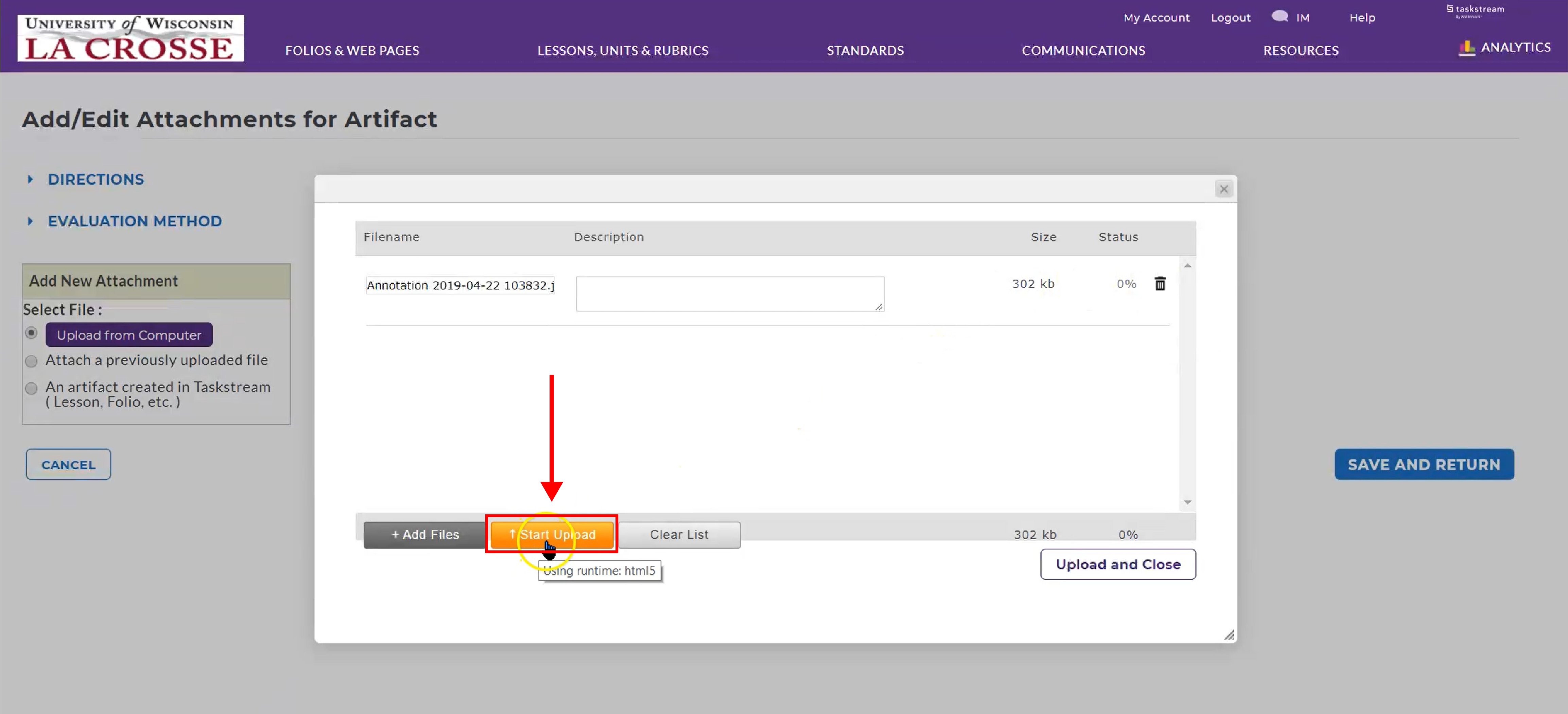 7. Click "Upload and Close."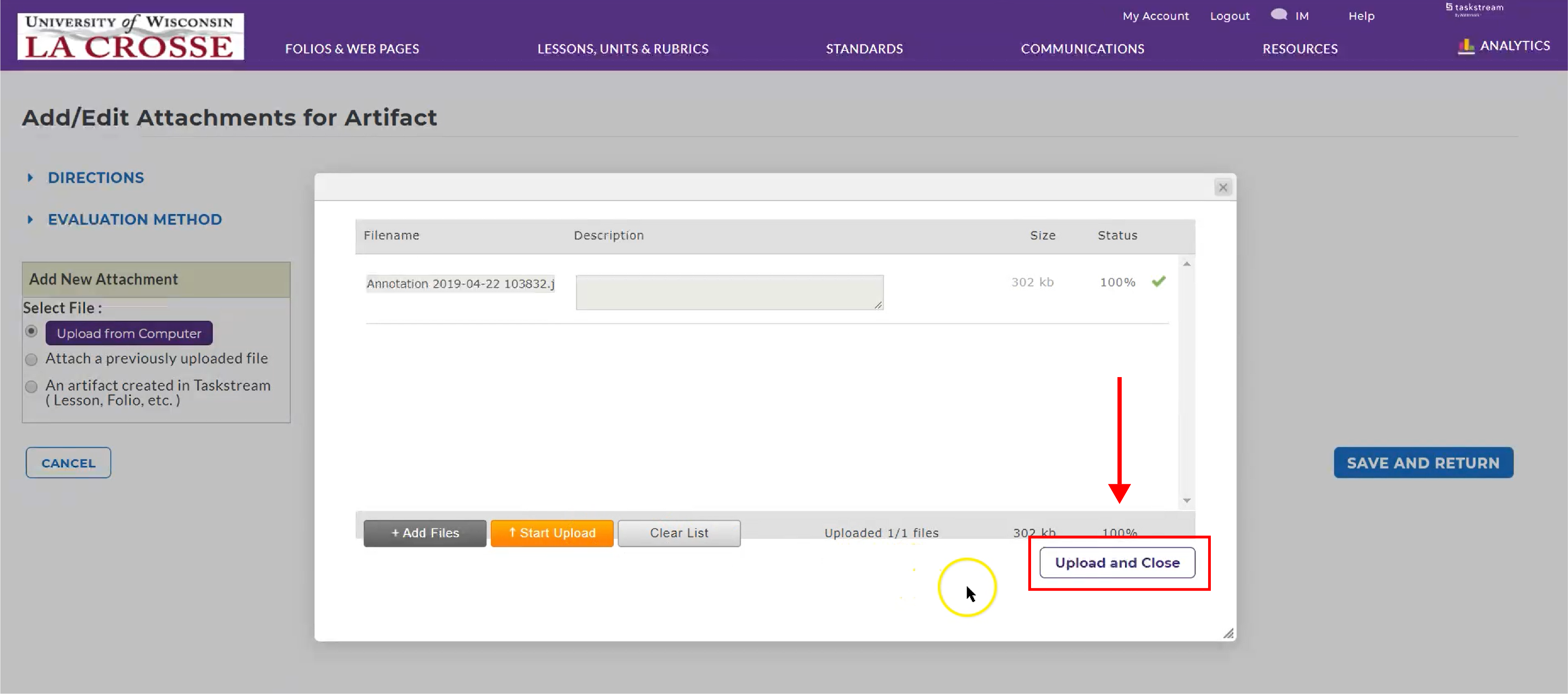 8. Now that your files have been uploaded, click on "Save and Return."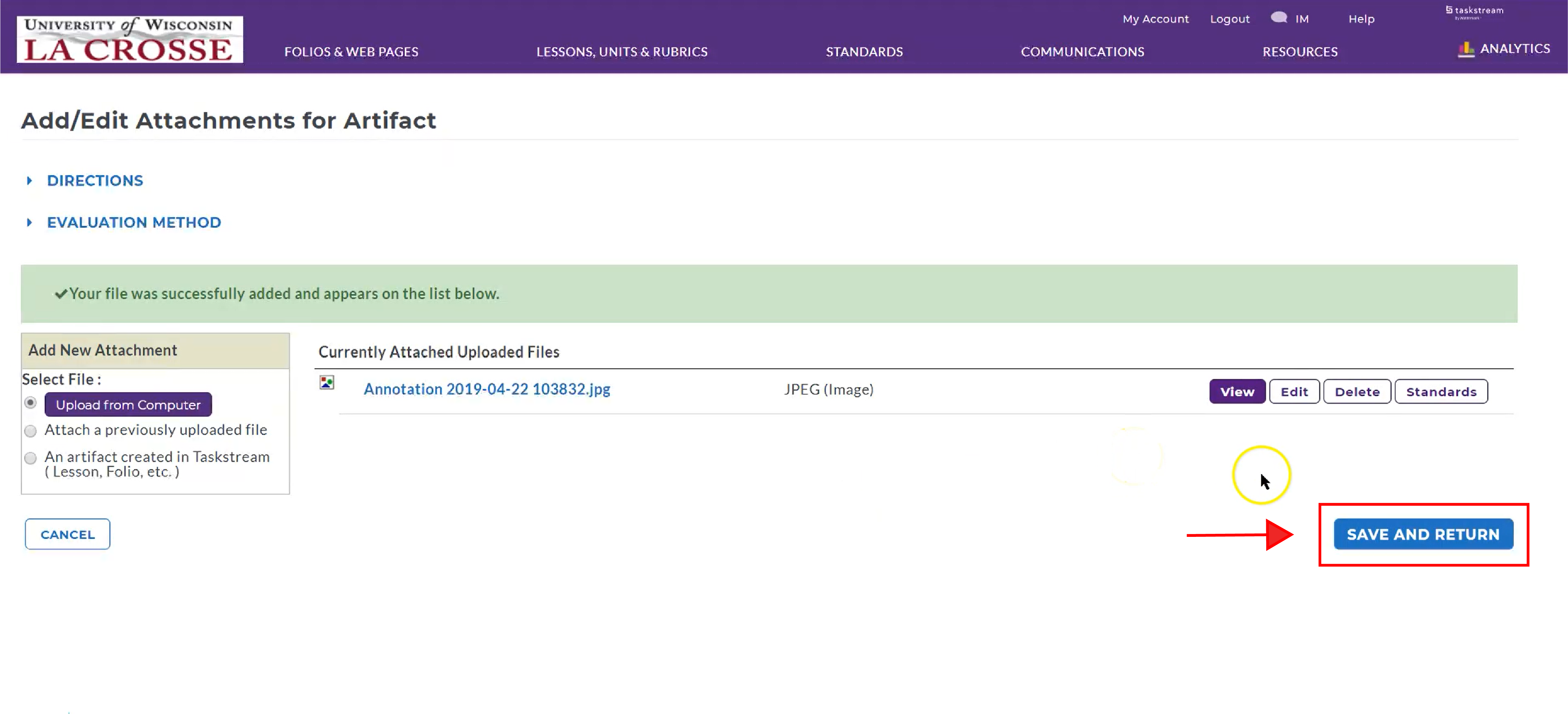 9. A pop-up window will appear asking if you're ready to submit your work. Click "OK."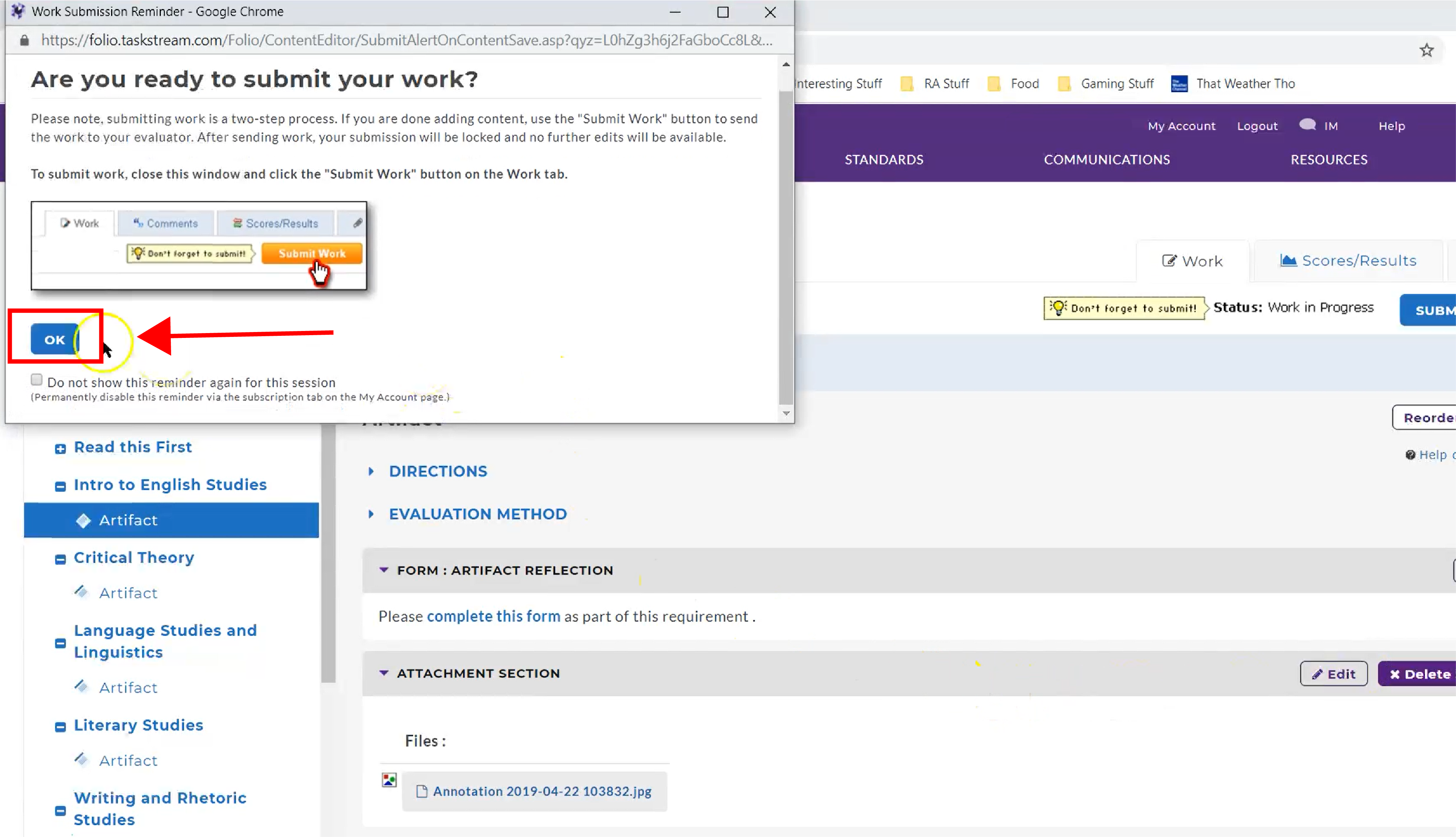 10. Click on "complete this form" to submit your reflection.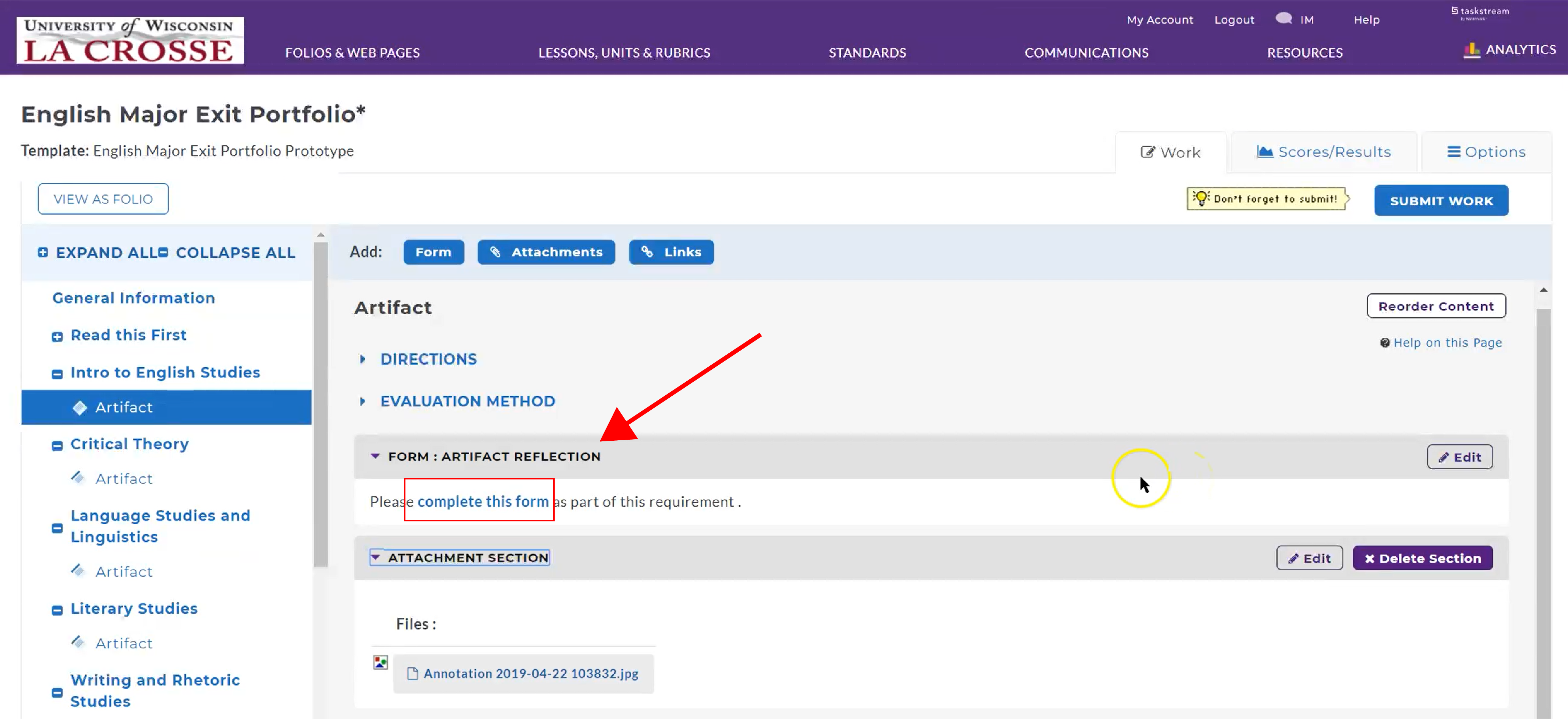 11. Answer all of the questions on the reflection form.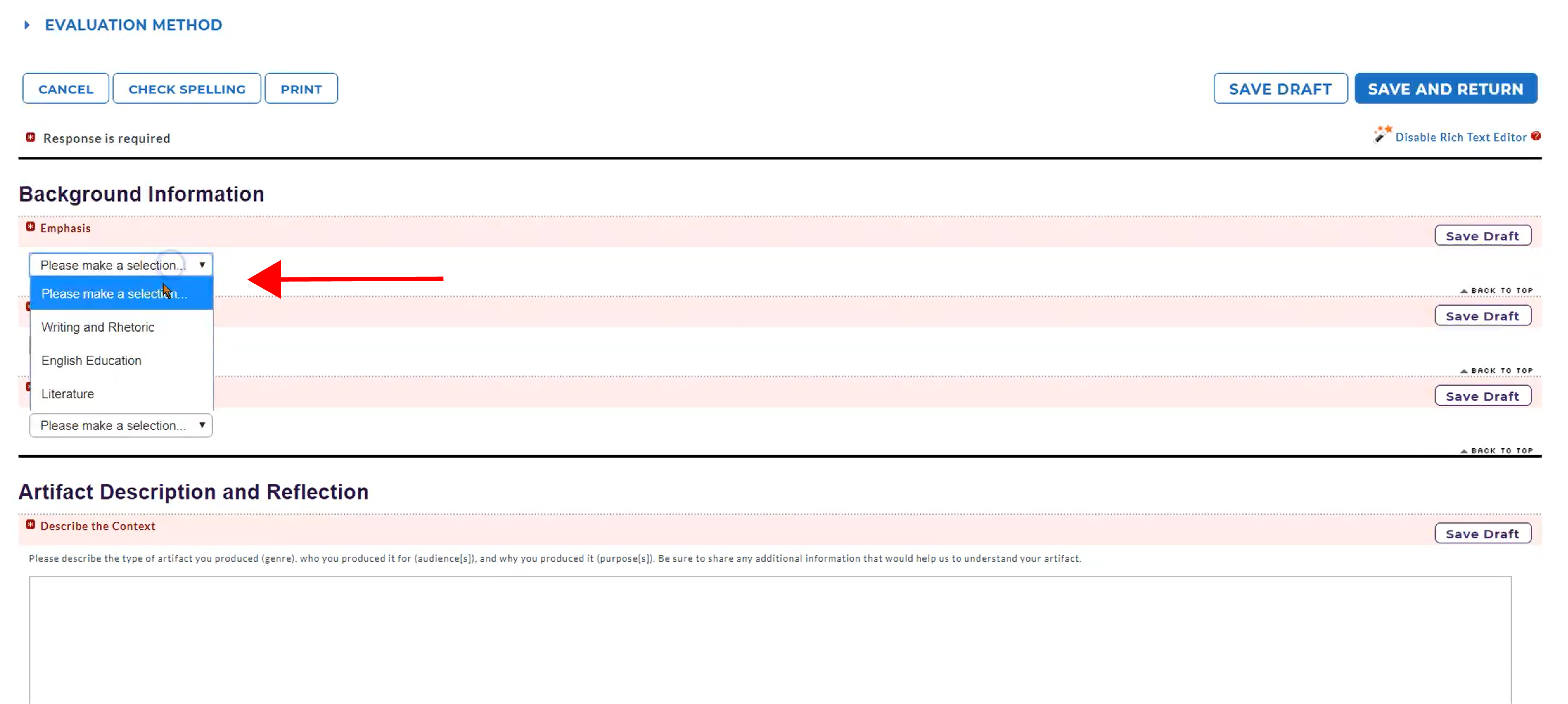 12.When finished, click on "Save and Return" At any point during this process, you may click the "Save Draft" button and return to your work later.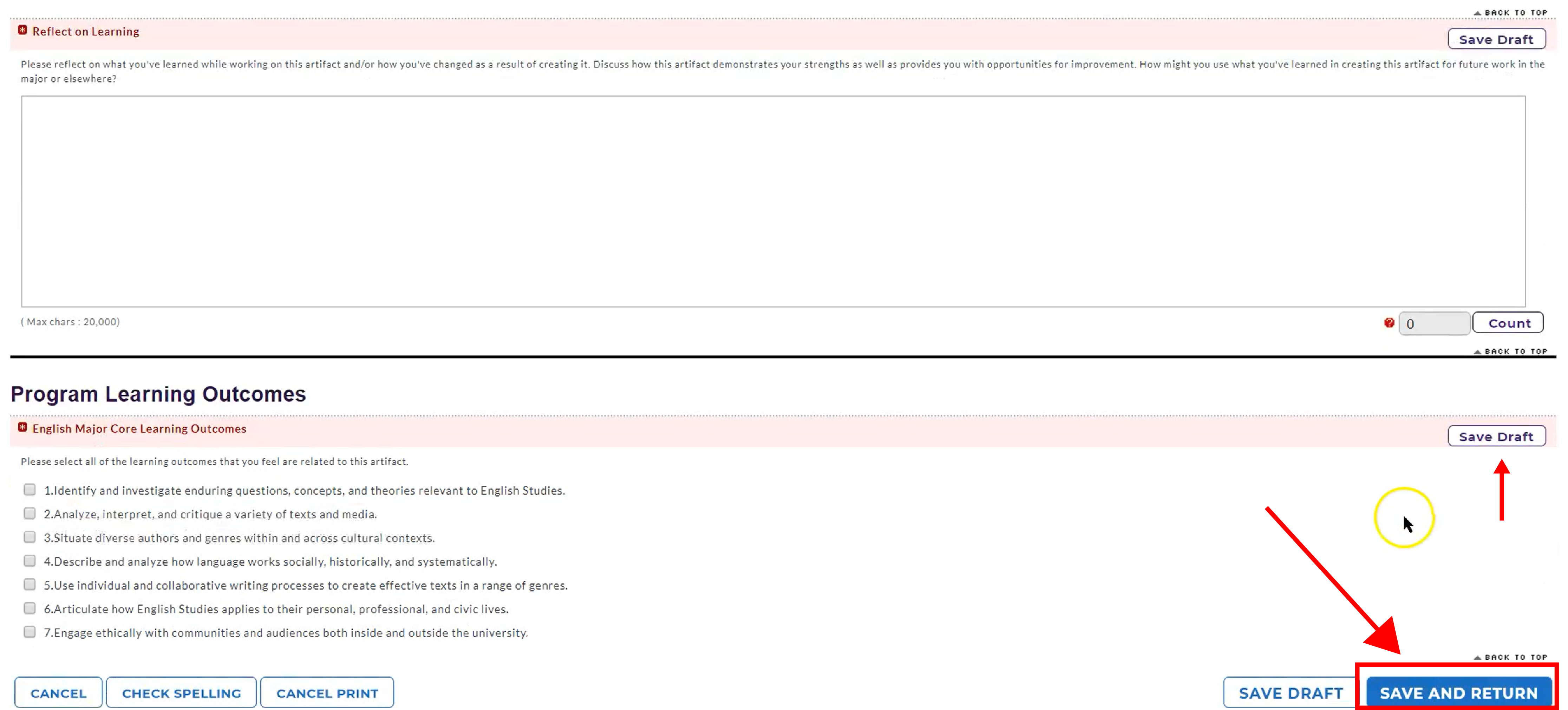 13. A pop-up window will appear asking if you're ready to submit your work. Click "OK." You may selected the "Do not show again" option to prevent this pop-up window from opening every time.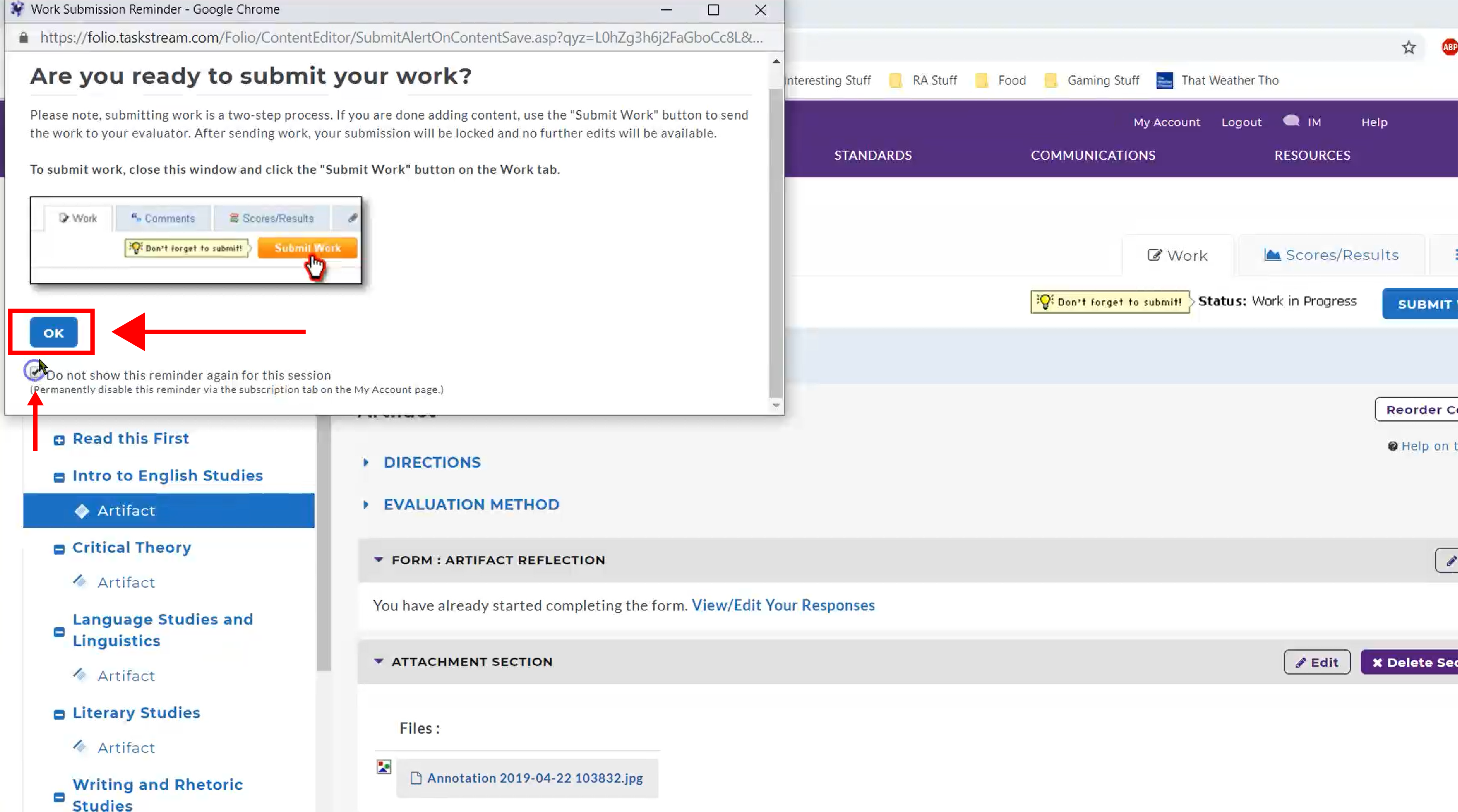 Please contact your instructor or advisor if you have questions about your portfolio.
If you have questions about Taskstream, contact support at