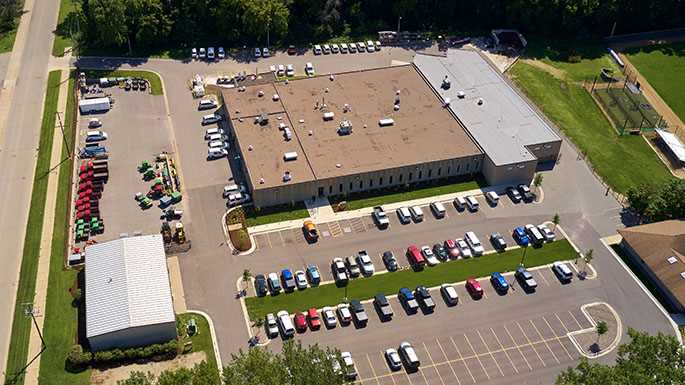 Due to reclassification of postal categories mandated by the United States Postal Service, the following changes will effect all UW-La Crosse outgoing first-class mailings. The United States Postal Service will return all first-class mail that has an incorrect or incomplete address. Mail with an incorrect or incomplete address will be termed "UAA" (Undeliverable As Addressed) mail.
UAA mail cannot be re-forwarded but must be returned to the originating department. If the mailer wishes to resend, the item should be transferred to a new, correctly addressed envelope, included on the daily mail slip, and sent to UWL Postal Services to have postage added and remailed.
All University departments must have their department name above the University return mail address on all first-class mail. The department name may be hand-stamped onto each envelope or envelopes may be ordered through University Publications with the department name printed on the envelope.
The United States Postal Service has upgraded mail processing equipment and are using computers which are "Optical Character Readers" (OCR) to read your mail. The cameras must be able to focus on an address that is correct, has a dark print, and a readable font style and pitch.
The most readable fonts and pitches or points for OCRs are Courier 10 pitch or Courier 12-point.
Keys To Better Addressing
All mail must have a street address

Street name suffixes are a must - ST, AVE, LN, DR, CT

Pre-directional's are a must - N, S, E, W, etc.

Use the correct road or highway name - US HWY, ST HWY, ST RD, COUNTY ROAD, STATE ROUTE, etc.

When obtaining address information, ALWAYS ask for a "911" address.

Check printer ribbons frequently for intensity of print.
ADDRESS CONTENT
FORMAT EXAMPLE

Proper placement of suite, apartment,
and room numbers

PATTI BROWN
1225 PARK AVE S APT 808
CHANHASSEN MN 55317-5148

Proper placement of individual name addressing



MR JAMES B JONES
4417 ORCHARD ST NE
SANDSTONE MN 55072-5128

Proper placement of attention line

ATTN PERSONNEL DEPT
REDWOOD LUMBER COMPANY
375 W 120TH ST
SPRING GROVE MN 55975

Proper placement of building name
location

REMINGTON GALLERY
PIONEER TOWERS
214 E MAIN ST STE 1125
ROCK CREEK MN 55067

Proper placement of building name
location

MR BILL BROWN
THE RECORD SHOP
MARKET PLACE MALL
2340 HIGHWAY 101 NE
SAUK RAPIDS MN 56379

Rural Route addressing

BILL D HANSON
RR 3 BOX 15
DODGE CENTER MN 55927

PO Box addressing

JEAN DAVIS
PO BOX 738
CANNON FALLS MN 55009

Non-address data and account
number

ACCT 2568147
WILLIAM J MANSON
MIDWEST TOOL AND BAKERY
3592 ASHLAND BLVD RM 102
STILLWATER MN 55082

Fire numbers

JOHN DOE
S65W25370 VERTA VISTA DR
WAUKESHA WI 53186

County Roads

SUE JOHNSON
N5794 COUNTY RD W
MT CALVARY WI 53057

Highways (includes State Hwy,
State Rd, US Hwy)

VALLEY VIEW MALL
3800 STATE RD 16
LA CROSSE WI 54603